Our guide on how to start a blog and make money in 2019 contains some additional insights in how to monetize your blog that weren't there last year due to a couple of developments that have given rise to new money-making blog opportunities.
So if you have been contemplating starting a blog in 2019 that makes money, then this article is a must read for you.
Regardless of the blog niche, any blog developed to generate income must undergo three main stages:
Three Main Stages of Starting a Blog and Make Money
Each stage has a couple of steps which resonate with your blog's particular industry.
Stage 1: Create and Launch Your Blog
The focus at this stage is having your blog up and running and includes:
Choose and Register Your Blog's Domain Name
You start by choosing a domain name that best describes your business. Your target audience will guide you in deciding whether you require a first or second level domain name.
If you're a company and your target market is international, then a (.COM) is preferred but if your company is targeting a local audience then a second-level domain such as (.IN -India) and .CO.UK – Britain is recommended.
First-level domains consist of: (.COM, .ORG and .NET)
They're best suited for organizations with or those aiming to have an international presence.
Second-level domains are country-specific: (.IN -India .Co.UK – Britain)
I recommend these domains for companies targeting an audience within a local audience. However, you can now register second-level domains without the (.CO) and put only the last prefix of your country. Example: seobasics.in (for a company based in India)
TIP
It is cheaper to use international domain registrars when registering a global domain and local domain registrars when registering country-specific names.
Recommended Domain Name Registrars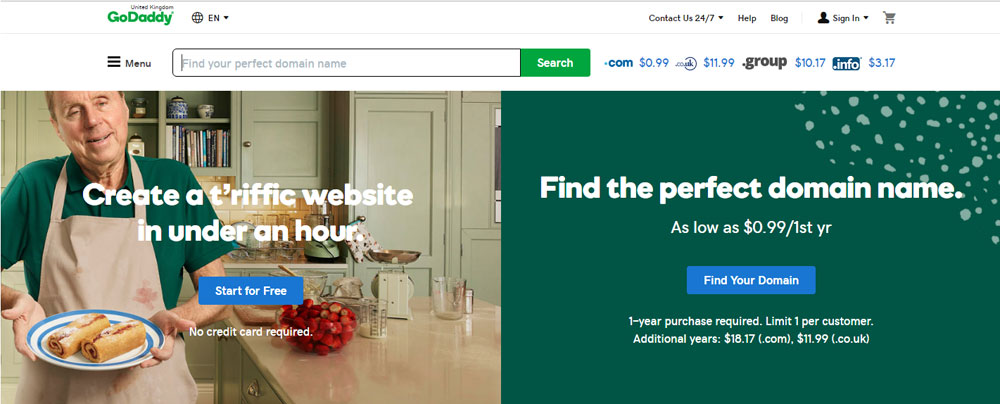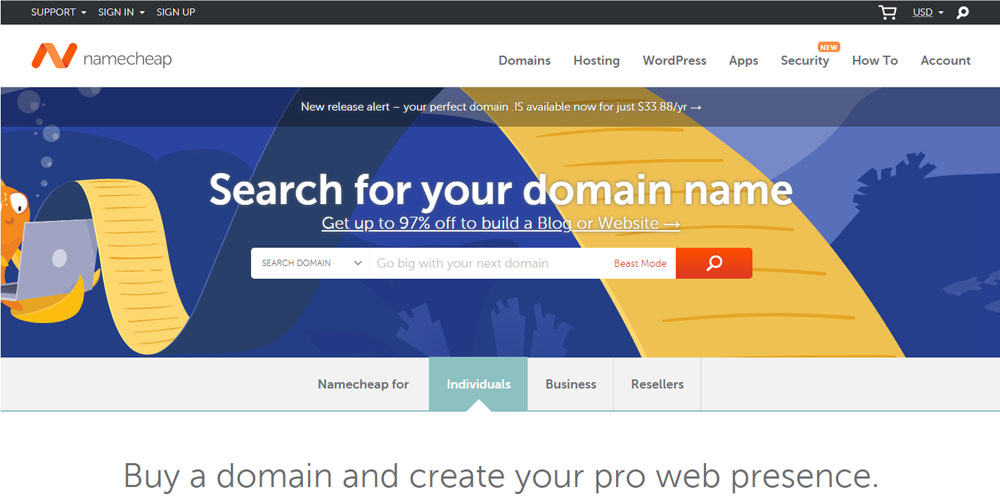 Find a Hosting Provider
Web hosting is the provision of storage space to your website so that it can be accessible on the web. Web hosting companies provide a variety of additional services such as Website Builder, Email builder, WordPress among others.
These are among the essential things you should be on the look-out. These are features you should be on the look-out for when searching for a good web hosting company:
Security, support, track record and average loading speed of websites.
Recommended Web Hosting Companies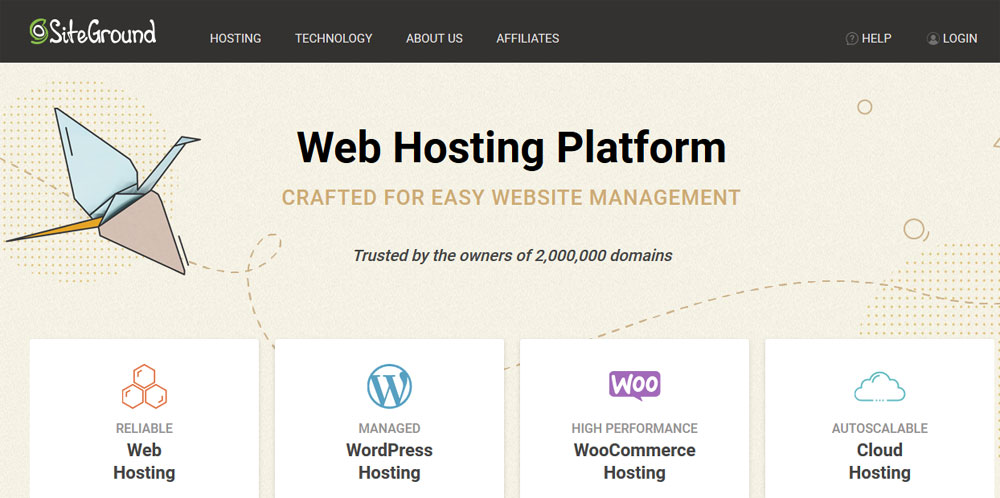 Decide On a Blogging or CMS Platform
A Content Management System (CMS) is the software application you'll use upload, edit and manage all of your content displayed on your blog.
It should be easy to use and perform a variety of tasks such as: regulating when your content will be displayed, show the number of times a segment of your content is shown to specific users, etc. WordPress is the most popular CMS with over 80% of the world's websites running on it.

There are several other CMS options out there, and many of them are free, and they include: Medium, Blogger, Squarespace, Wix and you can even start on social media platforms such as Quora and LinkedIn.
Choose a Profitable Niche
Having a well-defined niche is one of the best ways of coming up of a blog that generates revenue. Instead of trying to cater to every possible client, you're better off with targeting a specific audience with services and packages relevant to them.
A niche indicates what content to write and how to present it to your target audience. A niche doesn't have to be your passion, but it got to be something that stands a higher chance of making money for your blog.
Choose a Theme and Design Your Blog
A theme is an overall look, feel and style of a website. A good theme defines the color scheme, layout and style elements of your website; therefore, you should choose a theme that best represents your brand. Themes come in different design layouts, each designed to suit different market niches such as travel, transport, agency, etc.
There are both free and premium themes which are relatively inexpensive considering the benefits you get with a premium theme.
How to Select the Right Theme for Your Blog
Having a good theme design isn't just how it looks but also includes ease of navigation, readability, loading speed, etc. Follow these tips when searching for an appropriate theme for your blog:
Simplicity – simple interface, enhances readability
Responsiveness – makes your website look good in multiple devices, i.e. laptop, smartphone
Browser Support – supports various browsers
SEO Compliant – Optimized for SEO
Sales & Support – access to a support team
Ratings & Reviews – only got for themes with positive reviews and ratings
Before I forget, there is still another option which is to hire a web designer to create your website. There are several reputable freelancer hiring platforms where you can access qualified and experienced web designers:
Freelance Platforms You Can Hire Article Writers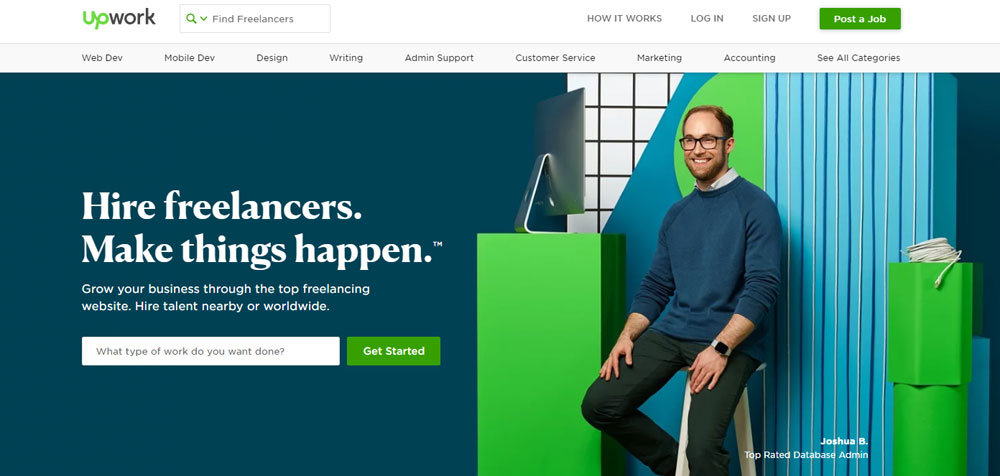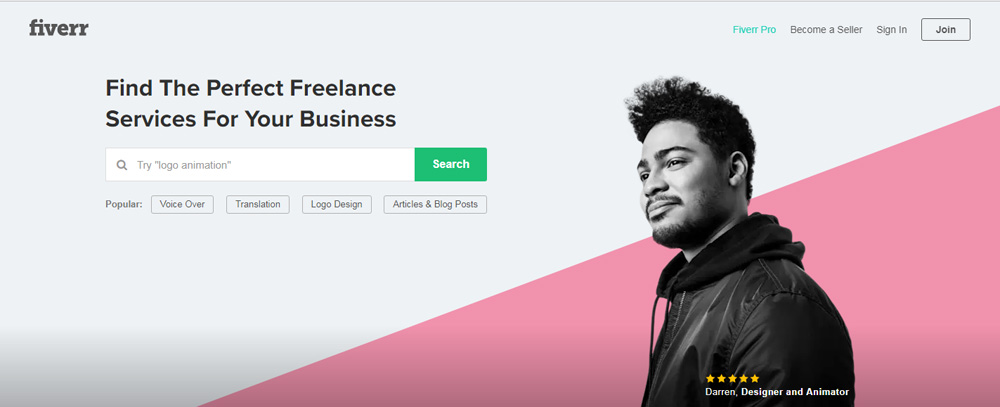 Choose Your Menu Bar
Every blog has a menu bar which consists of sections. Most blogs have the standard menu bar which includes these sections: Home, About Us, Services and Contact Us. However, a blog may decide to have additional sections on the menu that best describe and highlight what the blog does.

The internet provides fantastic web resources to assist anyone in developing a professional blog without any technical knowledge. There are both free and premium website design resources available.
Recommended Web Development Resources
Design Platforms
Themes and Templates
Photographs and Images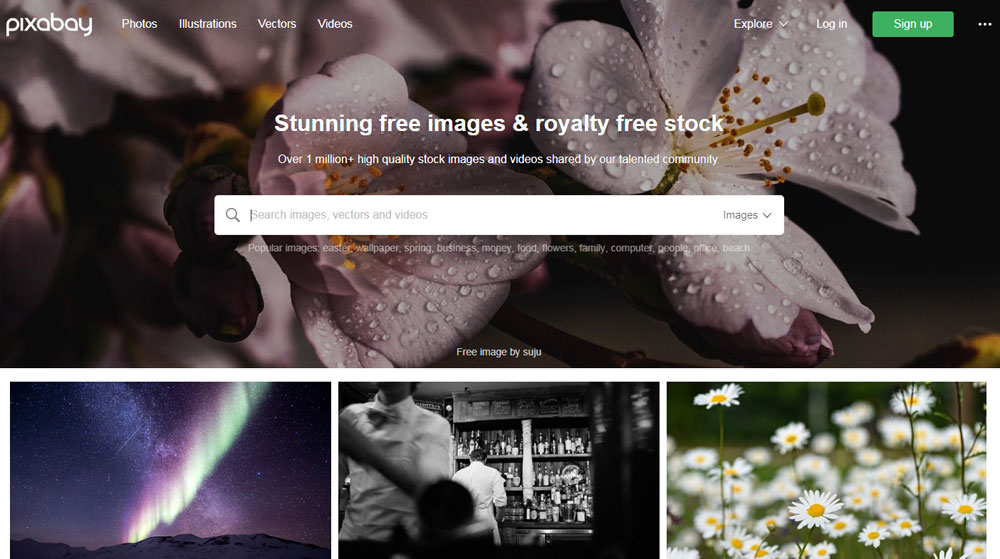 www.pixabay.com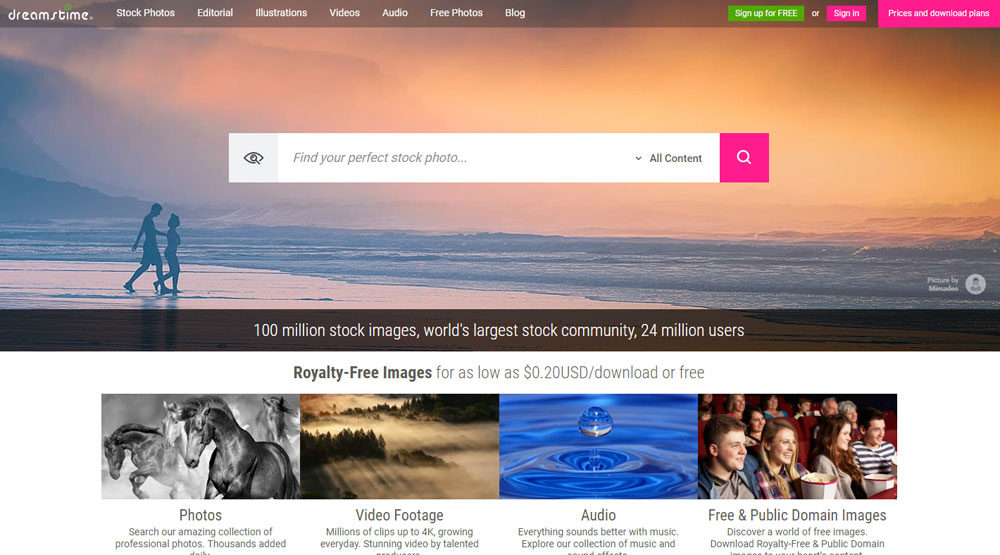 www.dreamstime.com

Stage 2: Grow Your Blog
At this stage, your blog has got a couple of articles, and perhaps you have even managed to get a few regular visitors. There are several strategies you can use to grow your blog outreach, and these include:
Network with other Bloggers in Your Industry
Networking with other bloggers within your niche increases your visibility to new markets.  Among the ways that you can achieve this include:
Engage with other bloggers on social media channels
Provide helpful and informative tips on other blogs
Become a member of a thriving community in your niche
Guest Post on Authority Blogs in Your Niche
Contributing relevant blogs within your niche is extremely useful. However, this strategy requires specific approaches which would include:
Identify blogs in your niche with active followers and with high engagement.
Build a rapport with the blog's owner before pitching to them.
Demonstrate how your blog post will add value to their blog.
Don't hold back good content for yourself, publish it on guest blogs for best results.
Promote your blog posts on your social media channels as you would yours.
Respond to comments of your blog posts even if the owner doesn't.
Publish Content that is Relevant and Appropriate for Your Target Audience
Consistent development and publishing of relevant content make readers not only come back for more but attracts new readers. There are several strategies you'll require to take to know your target audience such as:
Encourage Social Sharing of Your Content
When people share your content within their social media circles, your content becomes more visible, and this usually translates to more web traffic. But, how do you entice readers to share your content? In this segment, I share some tips on how you can go about it.
Make it easy to share your content by adding a couple of buttons to your blogs posts. You can use Social Snap for this.
Limit the number of social socials by only concentrating on the social channels where your target audience is.
Add 'click to tweet' boxes with your content. You can use these FREE tools which are entirely free: ClickToTweet.com and Better Click to Tweet.
Add images to your blog posts. Blog posts with articles are shareable many times more than those without images.
Encourage Your Target Audience to Subscribe to Your Email List
Email lists are among the most valuable tools to have in growing a blog. Here are a few couples of tips to get you started:
Provide freebies to entice readers to give you your email addresses such as ebooks or e-courses.
Use opt-in forms and landings pages. Thrive Leads offers several templates with different designs and layouts, enabling readers to subscribe to your blog easily.
Engage with Your Audience
If you want your readers to keep coming back to your blog, you'll require always to keep engaging them using a couple of strategies, such as:
You must be accessible to them. Include a contact page for anyone wanting to get in touch with you.
Make it habit of responding or acknowledging your reader's comments.
Involve readers in your content. You can do this by highlighting readers who have used your products or services with great success. Brian Dean uses this strategy very effectively by publishing case studies about readers who have used his marketing strategies.
Comment to a Regular Publishing Schedule
Having a consistent publishing schedule is an essential component for any blog that wants to retain and grow its readership base. Constant content development and blog publishing are necessary for several reasons:
Sets expectations with your readers as they now know when to come and type of content to expect when they revisit your blog.
It instills discipline and forces you to adhere to publishing deadlines. A content calendar is an essential tool used in the setting when your content will go live.
Social Media
Social media is naturally the first choice where you'll go to get your target audience. However, each social media channel appeals to a specific niche, and it is imperative for you to know where your target market mostly spends their time and resources.
Below is the type of content that works best on each social media channel:
Facebook: Videos and curated content.
Reddit: Comments about topics that are within your niche.
Pinterest: Think of infographics, step-by-step photo guides.
LinkedIn: Professional content and career resources.
Twitter: short news, posts, and GIF.
Instagram: High-resolution photos, quotes, and stories.
These are my favorite social media tools which I use that make my work more comfortable:
Buffer: I use it to schedule my social shares in advance for Facebook, Instagram, Twitter, and Pinterest. They also have a browser plug-in that allows you to add posts to your social media promotion queue.
Hootsuite: This is a great social sharing, scheduling and monitoring platform. It is pretty much in-depth.
Implement Some On-Page SEO
Almost 50% of my website visitors land here from a search engine query, no sponsored ads – just pure, 100% On-page SEO. Learn how to optimize both your text and images to improve your rankings on Google SERPs using these techniques:
Appropriate labeling of Images: Label your images with a name that pertains to your post instead of using something such as 'J2251.png'.
Settle on a single focus keyword and use it a couple of times within your blog post. Use Meta tags, Header tags (H1, H2, H3, H4) among other tags. Yoast SEO comes highly recommended for on-page SEO purposes if you are using WordPress.
Stage 3: Monetize Your Blog
At this stage, you should concentrate on strategies whose purpose is to generate revenue. There are many monetization strategies out there you can use and below are my recommendations:
Sponsored Content
Sponsored content is one which a brand or company pays you a fee to have it featured in a blog that has a following comprising of the brand's target market. Ideally, your blog should have a sizeable audience to attract brands willing to pay you to have their content featured in your blog.
Online Courses
Once you feel you have acquired a specific skill set which you think that people would be willing to pay for, you can package it into an online course or tutorials and charge people a fixed fee or provide a subscription-based model of payment.
Podcast Sponsorships
Podcasts have taken off in the last couple of months and Podcasting has taken off in 2019. Start a podcast relevant to your blog niche and use your existing and new viewership base to attract brands whose products and services resonate with your viewership.
Affiliate Programs
Affiliate programs are platforms which provide a type of performance-based marketing in which a brand or company rewards a person registered in their program when they refer a customer to the brand who eventually purchases an item from them.
People who enroll in affiliate programs are known as affiliates.
Affiliate programs get grouped into the type of products and services they offer and below are a couple of them:
Affiliate Window (AWIN) – works in all verticals but heavily oriented towards financial, fashion, sports, beauty, home, and garden.
Shareasale – is among the largest affiliate networks in the world with over 4,000 merchants listed on their platform.
Click here for a comprehensive list of affiliate networks.
Physical Products and Software Tools
Using a similar concept of creating an online course or e-book relevant to your target audience, you can package the content into a physical book or software tool for your readers.
Platforms such as Wix, Shopify, and Woocommerce have it made extremely easy and cost-effective for anyone to create an online store and sell products online.
Membership Sites
If you have able to build an active and thriving community within your blog that provides tips and resources to members, then you have an opportunity to create a paid membership area.
Members would be required to pay a subscription fee; monthly or annually to be able to access premium learning resources which consisting of training guides, videos, exams, etc.
Services
There are many diverse skills that you can offer online to businesses. Not only is it a great way of generating revenue, but services have the highest profit margins as you're usually selling your time and expertise and not a physical product. Some of the services you can offer online to businesses include:
Consulting and Training: You can use webinars software such as Zoom to provide training remotely.Clarity.fm is a platform where you would list your services, get clients and get paid.

Writing: The increase of businesses setting up blogs or websites has led to the rise in the demand of competent writers and bloggers. List your writing niche on your services menu page and see yourself getting clients.

Design: If you're skilled in creating illustrations and designs, you can upload some of your sample artwork and list design as a service you offer on your services menu.
Wrapping It Up
The growth of the internet and internet ready devices has expanded internet connectivity to all corners of the world, therefore making how to start a blog or website in 2019 to be much more comfortable and cost-effective than previous years.
By no means are these an inclusive list of how to grow and monetize your blog in 2019.
However, it provides several essential tips when implemented will grow and generate your blog some revenue.
Do you know of any tips or strategies that I have left out?
Share with us your thoughts and insights in the comments section below.