Social media sites make up for an amazing way to reach a lot of people in an easy way.
They are a hot spot for small and big brands that are looking forward to promoting as well as building their brand image. The internet is full of social media sites but the main question you should ask before going after a site is whether the social media site aligns well with your brand's objectives?
For instance, if your target audience is teens you should consider going for Snapchat and not Facebook; since Facebook is no longer that much popular with the teens. Yes! There is a huge number of social media sites out there. However, remember that your brand doesn't need to use each of these social media sites to reach the desired demography.
To make things convenient for you, we have made a social media sites list of 25 best social media sites that you can consider for building your brand image in 2019.
1. Facebook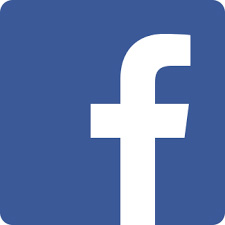 Facebook, this top runner amongst the social media sites boasts around one-third of the entire world population in its platform. Businesses use it to optimize their reach, generate leads, widen audience base and increase sales.
The fact that around 6 million marketers and approximately 65 million businesses have created a business page there will remove your qualms about the social media site. Apart from Facebook's popularity with a huge number of people another point that attracts marketers or businesses to this social media site is the ease with which all types of content marketing can be carried out here.
Almost all the content formats namely videos, text, live videos, images, and Facebook stories are supported in this social media platform. Just keep in mind Facebook algorithm is designed to boost those posts the most which encourage meaningful interactions among friends and families.
Key stats that describe the power of Facebook for businesses are
Around 80 million small and medium-sized businesses preferably use Facebook.
B2B and B2C businesses consider Facebook their most preferred social media platform.
More than 30% of marketers claim that Facebook offers the best digital Ad returns.
Around 25% of Facebook pages use paid media.
2. YouTube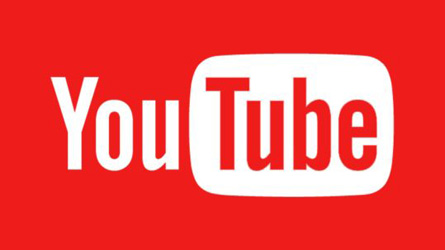 The second most popular search engine after Google, YouTube gets billions of online users. If you want to level up your content marketing game to include videos, YouTube is a great platform to consider. Getting started with YouTube is absolutely easy and all you have to do is start your YouTube channel.
After that, the next steps should consist of posting video contents that are engaging and also aligns well with your business goals. Further, it will be beneficial for your business if you learn about the YouTube algorithm, since it is one of the top social media sites for SEO.
Key stats about YouTube's power for the brands are
Around 2 billion users visit YouTube per month.
YouTube functions will in 80 different languages.
It is the second most visited site.
In the year 2018, the top 10 YouTube stars made 42 percent more money.
Revenue of YouTube video ad increased by 17% in 2018.
3. Instagram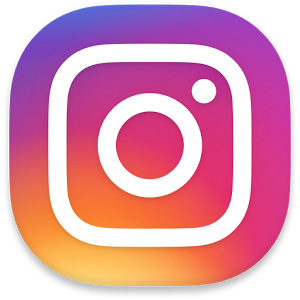 Launched in the year 2010, Instagram, soon gained popularity with other big social media sites among the masses. This social media application provides a video and photo-sharing platform to its users.
Similar to other social media sites Instagram also allows its users to share stories, live videos, photos, and videos. While planning to build your brand image and promote your business, you should definitely include Instagram. Around 1 billion people are utilizing Instagram per month.
Key stats to understand the power of Instagram for the businesses
Around 35% of adults on the web are using Instagram.
More than 500 million people share stories per day on Instagram.
Around 60% of Instagram users discover new products and services on Instagram.
Around 70% of US businesses and brands are using Instagram.
Near about 2 million advertisers work on Instagram every month.
4. Twitter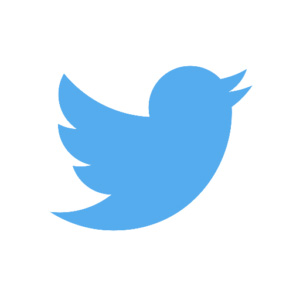 Twitter is another free social networking site. What sets Twitter apart from other social media sites is the fact that Twitter focuses more on real-time happenings.
Another point that makes Twitter unique from other social media sites is that people have to express what they want to say in 280 characters or 140 characters for other languages like Chinese, Korean, and Japanese.
Enthusiasts of news, sports, politics, and entertainment are regular in this social networking site. Around 500 million Tweets are sent on per day basis. More than 300 million people are using Twitter per month.
Key statistics about the Twitter Marketing potential for businesses
Around 24% of US adults prefer using Twitter.
Approximately 80% of Twitter users are the powerful millennials.
It is the number 1 social media platform of Government leaders.
Around 75% of businesses involved in B2B model prefer using Twitter.
More than 80% of SMB users on Twitter prefer customer service on Twitter.
Twitter ads are 11% more powerful than TV Ads.
5. WhatsApp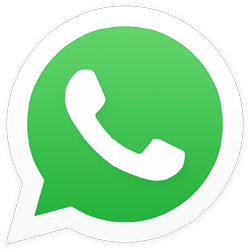 WhatsApp is a renowned messaging application that is used by around 180 countries. It was first launched as a messaging app to be used by close friends and near and dear ones.
Later, the popularity of the messaging app prompted the owners to also launch two business versions of the messaging app. WhatsApp Business and WhatsApp Business API are specifically developed for small and medium to large businesses respectively.
WhatsApp is having user base of 1.5 billion active users.
It is functioning in 180 countries.
It is the third most downloaded application.
In 2018 it launched WhatsApp for business.
6. Messenger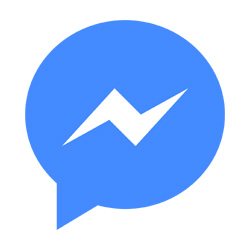 With the social media site Facebook, users also get a messaging application called Messenger. From 2011, Messenger has now become an independent application that comes loaded with various features.
With the expansion of all these features, Messenger can now be used by businesses to send newsletters, advertise, and develop chatbots. Messaging via Messenger inspires trust amongst audiences of businesses around the world.
Core features about Messenger you need to pay attention to are
Around 1.3 billion people are there on messenger.
It can let you go through People Insights, Advertising Insights, Insight Tools.
Businesses can use it to acquire customers, enable transactions, show customers that you care, drive awareness.
7. WeChat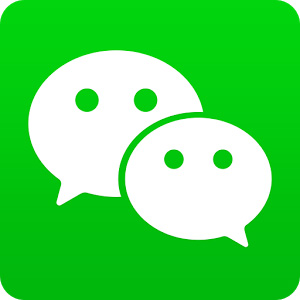 WeChat should be one of your top social media sites for SEO if you plan to target the Chinese market. Since certain popular social media sites are banned in some  Asian countries and China, WeChat makes up the next best alternative. WeChat, when it was first launched was brought out as a basic messaging app.
Now after it has gained popularity among the people it has upgraded to include online shopping, money transfer, and offline payment features. Apart from the above-mentioned services, Wechat also allows its users to book taxis and make reservations.
Stats that highlight the power of WeChat for brands
WeChat has 1.08 million monthly users that are active.
It is fifth most used application in the world.
Main users of WeChat belong to 26-35 Age groups.
8. QQ

QQ or Tencent QQ is a Chinese messaging app that was created by a Tech Giant in China called Tencent. This messaging app is quite famous in over 80 countries. Tencent QQ is primarily an instant messaging app, but it also comes with other features such as music, online shopping, microblogging, online social games, online payment and many more.
The users of QQ can also have a fun time while decorating their avatars in the messaging app. This is another great option for marketers who want to promote their brands in Asian countries.
Notable stats about QQ are
It has 807 million active users.
60% of QQ users are born after 1990.
272 million is the peak number of concurrent QQ users.
9. LinkedIn
LinkedIn is a professional networking platform where millions of people and brands connect with each other. It's an employment and business-oriented platform that functions through both website and app. This social media site boasts of industry experts who share their valuable content in their network.
LinkedIn is a great place for businesses to establish authority and attract new talents who can contribute further to their brand. You can build your brand image here by advertising, boosting content, and sending personalized advertisements.
Key LinkedIn Stats businesses should pay attention to
Approximately 2 professionals join LinkedIn per second.
Around 45% of professionals who use LinkedIn are in upper management.
Around 30 million companies are having LinkedIn profiles.
80% of B2B leads via social media come from LinkedIn.
10. Tumblr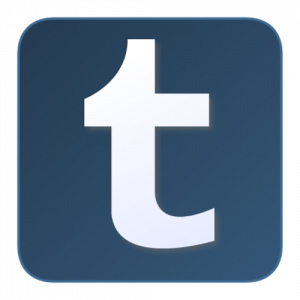 Launched in the year 2007, Tumblr a website that is used by people for social networking and microblogging. A whole lot of things can be done in this free social networking site like sharing photos, texts, links, audios, videos, and others.
Tumblr is a great option if you want to have a great deal of customization done to your website. This social media site allows HTML editing.
Key stats about Tumblr power for the businesses are
Around 102 million Tumblr blogs are on the web.
6 billion posts are published on Tumblr.
It pulled in 29.2 million unique visitors.
Its audience is among the youngest as 45% users are under 35 years.
11. Snapchat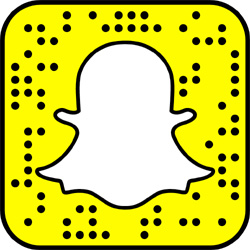 Snapchat is a total youth's social media site. It was the first social media website that started the 'Stories' feature on its platform. Observing its swell reception, almost all the popular social media sites have adopted the 'stories' feature today.
People use Snapchat mainly for sending short videos called snaps and photos among their friends. If your target market is the youth, it would do well for your business to craft content strategies for Snapchat.
Key stats relate to Snapchat are
Snapchat comprises 300+ million active users around the globe.
It is the 2nd most important platform among teenagers with Instagram taking first.
55+ % of Snapchat users have said that they follow one or more brands on the platform.
12. Pinterest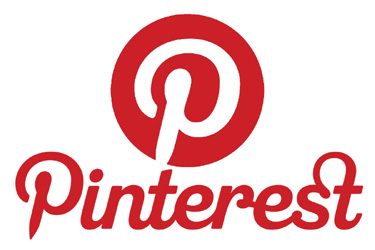 Pinterest is a very unique social media site where people mainly go when they want to get inspired. This makes Pinterest a great platform for any business to market their content. The website gets around 250 million active users in a month.
From fashionistas to art lovers, almost all types of enthusiasts can be found here. Further, Pinterest also reports that 78% of its users said that the content found on the website from brands were useful.
Important business stats that confirm why Pinterest is one of the best Social Media sites for the brand are
250+ million people are using Pinterest per month.
80 % of users are on mobile.
59 % of millennials discover products on Pinterest.
Around 50+ % of Pinners are looking specifically for products.
13. Qzone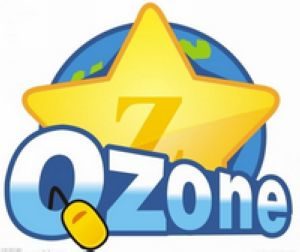 Qzone is another social media site that had been launched by the Chinese company Tencent in the year 2005. A range of things can be done by the users in Qzone like keeping diaries, writing blogs, and sharing photos.
Videos and music are some of the other features that this social media site offers its users. Qzone is mostly used by teenagers.
Key stats about Qzone are
3 million is the number of monthly active users.
7 million is the number of monthly active mobile users.
14. Tik Tok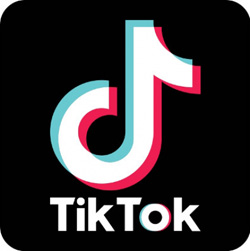 With 500 million active users per month, Tik Tok is a trending social media site of our time. It holds the record of being the most downloaded application of the world in 2018.
In the first few months of the year, it even defeated popular social networking sites like Instagram, Facebook, and others in this category. Here, people can record short videos like that on Instagram and can share them with friends and others.
Important statistical impacts of Tik Tok are
It is available in 150 markets and in 75 languages.
500+ million TikTok monthly active users globally.
It has 800 million installs as of October 2018.
15. Sina Weibo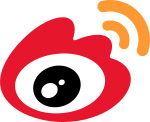 Sina Weibo is similar to the social media site, Twitter. The only difference is that it is mainly developed and used by the Chinese since Twitter has been banned there. Being same as Twitter, the social media site, allows its users to express themselves in 140 characters.
Sharing photos and videos, commenting on them and microblogging are some of its features. So if, China is your main target market you must consider Sina Weibo in your content marketing plan.
Key Things about Weibo are
600 million is the number of Weibo registered users.
462 million is the number of Weibo active users.
200 million is the number of Weibo daily users.
93% Weibo users are on mobile.
16. Reddit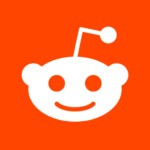 Reddit is an American origin website that is popularly known as the front page of the internet. This social platform allows its users to post questions, images, and links. People can get involved in discussions here and can vote for their best content.
Various discussion forums or subreddits can be found on this social media site. Here you can find the different type of subreddits with various degrees of engagement. When considering Reddit, research a little bit on your best-suited subreddits.
Core idiosyncrasies associated with Reddit are
330 million is the number of Reddit users.
4 is the number of active monthly Reddit users.
The number of subreddits is 853,824.
Number of active Reddit communities is 150,000.
17. Ask.fm
This is an international social media website. When Ask.fm was first launched, it used to be anonymous questions and answer posting website. However, following two teenage suicides because of cyberbullying, this format was later changed.
It was founded in the year 2010 in the Riga, Latvia and by 2013, it had 65 million registered users.
Key things about Ask.fm are
It has 215 million users worldwide.
Its headquarter was moved to Dublin, Ireland when it was acquired by IAC in 2014.
18. Flickr

Flickr is a video and image hosting service started in the year 2004. The platform hosts both free and paid members. Earlier this social media site used to allow its users a space of 1TB. However, since 2019 the company has chosen to cut the number of images to 1000.
It is known as the photography revolution for sharing, organizing and storing your photos in one of the hugest photo communities around the world.
Key stats related to Flickr are
It has 90 million monthly users.
75 million is the number of registered photographers on Flickr.
63 countries use Flickr.
19. VKontakte (VK)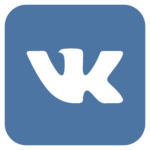 The Russian counterpart of Facebook is VKontakte. It enjoys the same popularity in Russia as Facebook enjoys in the rest of the world.
Like Facebook, VKontakte also has features such as different pages, groups, image tagging, private messaging, event management, and games.
Some of the key things you should know about VKontakte are
It has around 500 million accounts.
It is ranked 15th in the Alexa's global top 500 sites.
20. Baidu Tieba

Baidu Tieba gets around 300 million active users per month. It is a China-based online forum that had been launched by Baidu.
In the world, Baidu is the largest China-based search engine. In a lot of respect, Baidu Tieba is like Reddit, where users can start a discussion on any topic and different people can interact with each other.
Core idiosyncrasies associated with Baidu Tieba are
665 million is the number of monthly active users.
161 million is the number of Baidu App daily users.
5% is the Baidu's share of China mobile search market.
21. Viber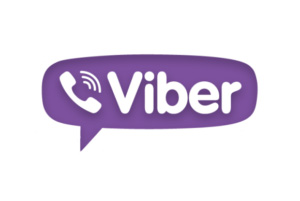 Viber is a messaging app that runs in the same lines similar to Messenger and WhatsApp. Users of Viber can share with their connections multimedia, texts, and stickers.
It also has various other features that businesses can take advantage of. brand image can be built through advertisements, stickers, and displaying products.
Key statistical influences of Viber are
It has been used in 193 countries.
Its 500+ million downloads come from Google play store.
Average Viber user launches the app approximately 12 times per day.
It is offering group chats with up to 250 people.
It has more than 1 billion users.
22. Line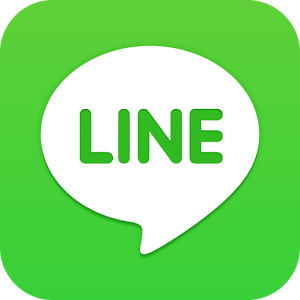 Line is a popular messaging app in Japan. Here, apart from sending messages, users can also share stickers and play games. The app also has provision for requesting taxis, making online payments, and doing online shopping.
Brands can share promotions and news with their followers on Line after creating an official account.
Notable statistics associated with Line are
Its total number of users was 700+ million.
54 million users are from Japan.
Daily active users is 220 million.
Monthly active users is 217 million.
23. Medium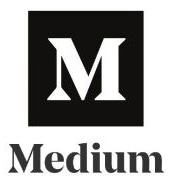 Launched in the year 2012, Medium is an online platform for publishing articles. Medium is based on the concept of social journalism and hosts a collection of articles that are posted by both professionals and amateurs alike.
It is one of the free social networking sites, where readers can find that most of the publications are free. Again, a selected few articles are also there whose access is only granted to users who are paid members. It makes a great platform to republish old brand posts to expand one's reach.
Key stats about Medium are
Medium enjoys 60 Million monthly readers.
5 million Medium posts were published in 2016.
5 million hrs is the average number of hours readers spend reading posts on Medium.
24. Meetup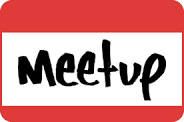 Meetup is an online social media website that organizes group meetups in real life. This tool can be used to discover events and groups that a person has an interest in.
This is a great option for anyone living in a major city where the group meetups are held on diverse topics. In rural areas, however, the options in groups tend to be limited.
Key thins about Meetup are
It was founded in the year 2002.
In 2017, it was acquired by WeWork and it's headquarter is in New York City.
25. InterNations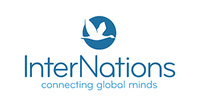 A popular among the expats, InterNations is a website that let's one connect with the people who belong to the same interest, language, or professional group.
It is somewhat similar to the online social media website Meetup in the fact that InterNations can be used for attending real-life meetups to discuss topics of your interest. Further, one can also post questions to get answers from their native people and use it to get some tips to adjust well in their new home.
Key things to remember here are
It helps you connect with expats in your city.
It is working in 420 cities worldwide.
Wrapping Up!
So, these were some of the most popular social media sites that can take your brand in front of the most relevant audiences.
In addition, you can also utilize their marketing and advertising services to generate more leads and sales. Analyzing the right social media sites in your niche and implementing befitting social media marketing strategy will for sure optimize your presence on the web in a result driven manner possible.
Did we miss any of the social media sites that you are using?
Which are your favorite social media sites? Share with us in the comments below.