It is not a hidden truth that we live in the era of mobile phones. The journey of these devices is fascinating. From invented just as a device for communication to an awesome mobile marketing channel, the mobile devices have come a long way.
Well, it is a small screen device that stays with you wherever you go. You can keep it in your pockets, besides your pillow or inside your bag. Without a smartphone, it is hard to survive in the digital world and without mobile marketing, it is hard for advertisers to generate more sales.
With each passing day, mobile phones are expanding the potential of connecting the people on a personal level. Also, it is now becoming a mainstream mode of communication for most people with the fact that the usage of landlines is decreasing.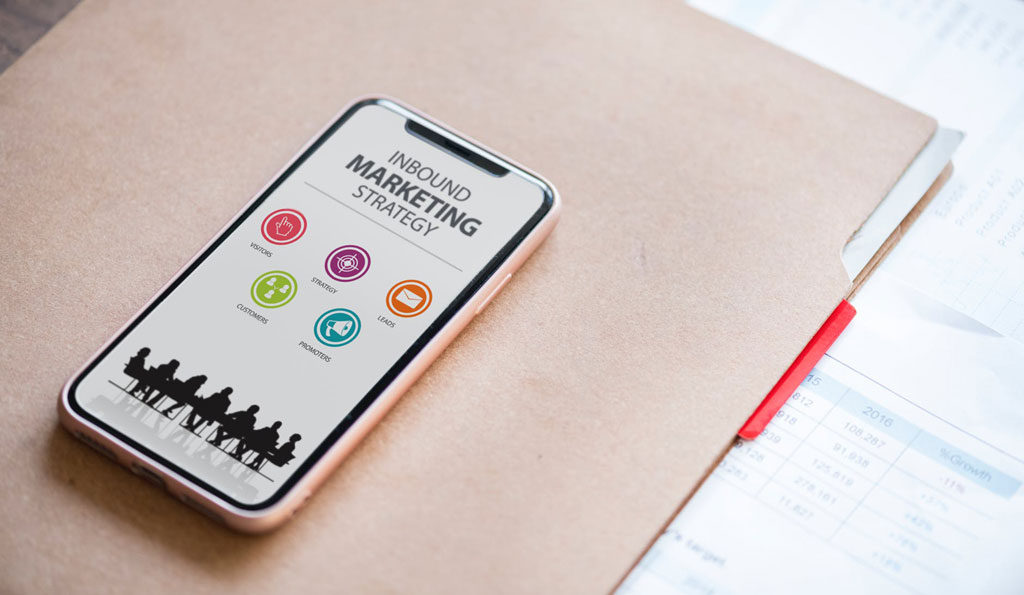 For any relation, getting connected is the fundamental step. Also, for business, if you can reach to your consumers directly without any mediator, you can have a transparent and unbiased communication channel to pitch your products and services.
Mobile phones connect the world like none other. It provides a versatile medium to connect and engage users on a repetitive basis. People can talk with anyone irrespective of time and geographical locations. If you are using the internet, then you can communicate with anyone around the world without spending a penny. Your mobile data will provide an uninterrupted channel as a mode of engagement.
What is Mobile Marketing?
Marketing, as a whole, is the activity being practiced for centuries. According to Dr. Philip Kotler, "Marketing is the science and art of exploring, creating, and delivering value to satisfy the needs of a target market at a profit. Marketing identifies unfulfilled needs and desires. It defines, measures and quantifies the size of the identified market and the profit potential. It pinpoints which segments the company is capable of serving best and it designs and promotes the appropriate products and services."
Well, if we go with the definition of Dr. Philip Kotler, then the roots of marketing are centuries old. Because the art of selling to people has been a part of our economy since its inception.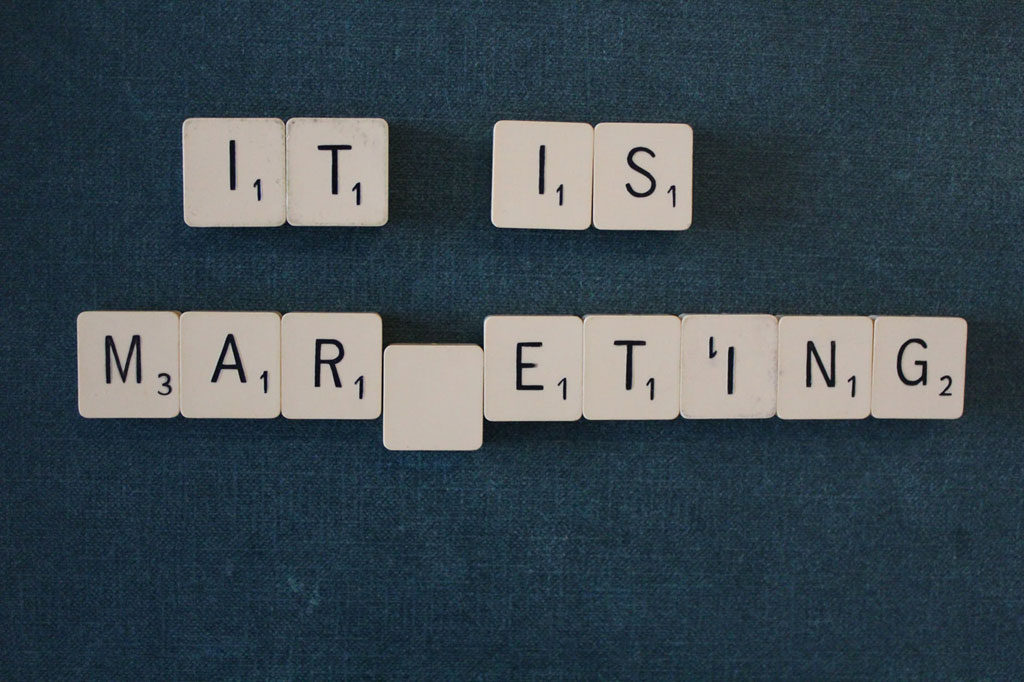 According to a statement mentioned in Statista, there will be five billion mobile phones users by the end of the year 2019. It is also stated that around 60% of the world of the population was owning a mobile device two years ago. So, you can imagine how this gadget has been involving in our day-to-day lives at a quick rate.
Definition of Mobile Marketing
Mobile marketing is a promotional activity that advertisers do to target their customers through mobile phones.
Plain and simple, right? Well, it might sound simple from a definition. But it is not a rookie's game. Although mobile marketing does provide some good results and positive contribution to your sales, if not done properly, it can harm your brand and jeopardize your finance as you won't be able to expect any return from your mobile marketing activities at all.
Mobile marketing is the way to achieve excellence in your industries in reaching to your potential customers. Consider that mobile phones will work like salesmen who go door to door and advertising your product. Moreover, there is no guarantee that behind every door, you will get quality lead that would turn to repeat customer of your brand. However, in mobile marketing overcomes the uncertainty of pitching your products to people who do not expect to use service.
This activity if done right, can let you do a customized advertisement. Meaning, you can run location and time based while targeting particular demographics and audiences. Moreover, you can schedule your ads so that your users can get to know about your products and services at the time when they need them.
Why Does Mobile Marketing Matter so Much?
You might have heard that mobile marketing is the future of advisement. Well, as a matter of fact, the era of this promotional medium has already begun and if you are not using it, then I would dare say that you are leaving hundreds of thousands of dollars at the table without even knowing it.
Why do I say that? Well, these small-sized smart devices are the reasons people stay online, kill their time or indulge in entertainment activities like playing games, watching Netflix, etc. If you check the stats of average time span users spent each day using the mobile phone, you would agree with the infinite possibilities this marketing channels avail to the advertisers.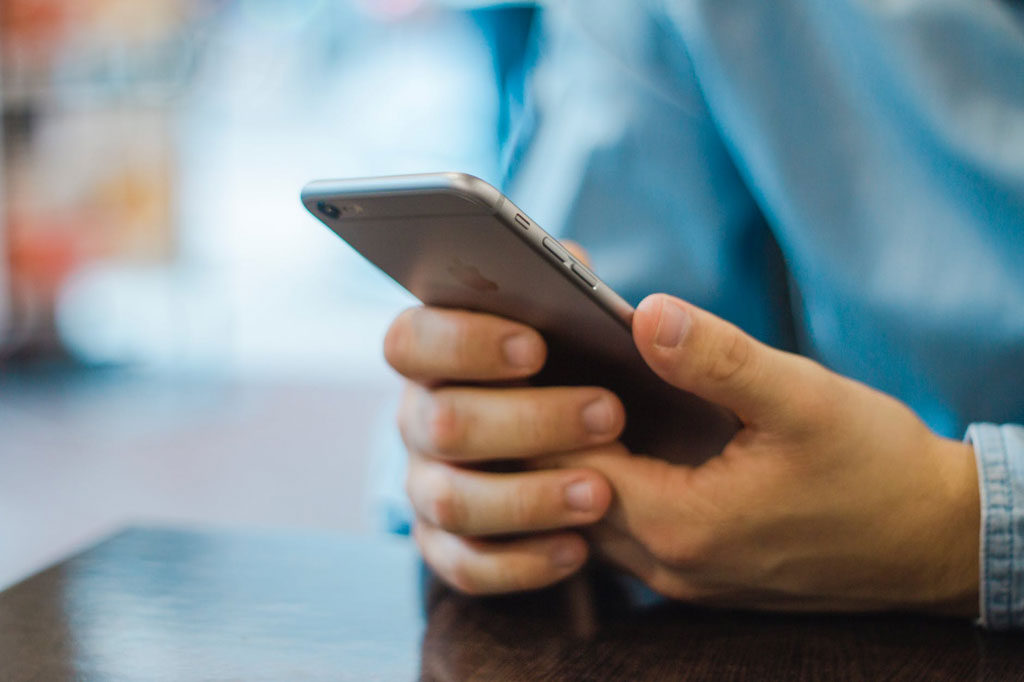 Few encouraging statistics stated by Bankmycell.com are self-explanatory about how fruitful mobile marketing can be. 2 hours and 51 minutes is the average time users are spending their time on mobile devices. Although, if you include tablet in this calculation, then average time reaches to 4 hours and 33 minutes.
If a normal human being spends 7 hours sleeping, 8 hours working then he is left with 9 hours to spend. So out of those 9 hours, more than 2.5 hours are invested in using mobile devices. You can imagine the unparalleled opportunity you are getting if you are targeting your customers through mobile phones.
If we go deeper, mobile apps like messaging, games, social media, etc. takes 80% of the total time spent each day using mobile phones. So it might happen that your potential buyers might be aggressively using mobile apps like playing PubG or browsing the latest movie trailer on YouTube. They might be busy sending a snap to their girlfriend or boyfriend or searching for a restaurant to go for a hangout.
The reason behind stating these mobile usage scenarios is to let you know that a brand needs a robust mobile marketing strategy to cope with the scenario.
Moreover, in 2012, 200% mobile searches growth was being observed over a year. Meaning, people shifted to use Google through smartphones with a significant jump over a year. So, it will be a past where people would carry a laptop in their bags along with other accessories.
It has been predicted that mobile phones will overtake desktop usage. So, if you don't have a mobile marketing strategy in place then it is already a high time now! Do not forget to consider the reality of the heavy usage of mobile phones and strategize your marketing activities accordingly.
Types of Mobile Marketing Strategies
As there are many small streets lead to a highway, there are many ways through which you can target your customers through mobile marketing. Every activity come under the same umbrella, i.e. mobile marketing. Here's brief of every famous mobile marketing activity.
SMS Marketing
SMS stands for short message services. It is one of the oldest forms of mobile communication after voice calling. With the information about phone numbers, you can reach your targeted audiences instantly through SMS marketing.
Since past a couple of decades, SMS marketing is ideal for almost all type of businesses. It 98% of open rate and your text message is likely to be read within 3 minutes after receiving at the other side.
Although the regulatory board has stopped the advertisers to spam messaging to their customers. But still, compared to other mediums, SMS still has more effectiveness. As per research, SMS are turned out to be 8x more effective in engaging customers. That means, people tend to respond better and likely to purchase or at least show interest after receiving a text from a brand.
There are few tips related to SMS marketing that one should take care of.
Keep your message short and crisp.
The ideal length of an SMS is 140-155 characters.
Don't use foul language in your SMS.
Make sure to add call-to-action in your SMS.
Mobile Friendly Google Ads
Google ads dominate the paid marketing sphere. They have a set of special features that advertisers can leverage and experience the benefits of mobile marketing. With the help of awesome ad extension in your Google ads, you can have more leads and target better conversions. There are few extensions available specifically for mobile devices.
Call Extension
Whenever you search for a service provider and you would observe a call button in the first couple of search results. When you tap on the button, the dial on your phone will be opened and you can directly call the service provider straightaway.
For example, you provide handyman service in your neighborhood. Now, you can provide your phone number in your Google ads and add mobile call extension from your ads account. Whenever somebody searches from your location regarding handyman services, your ad will come up along with the call button. This way, your customers can directly reach to you without going to your website.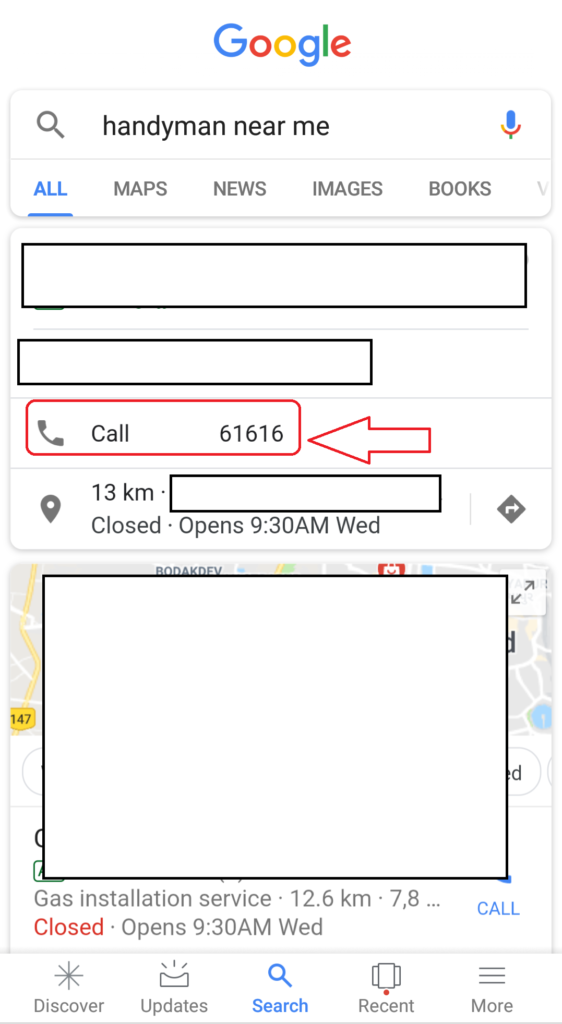 Location
Location extension is one of the popular mobile extensions in Google ads. When you search for a service provider or a shop in your area from your mobile devices, it will show address and location with the hyperlink of Google maps. Furthermore, when you tap on that address, you will be redirected to Google maps and it will show you the distance from your house time required to reach there.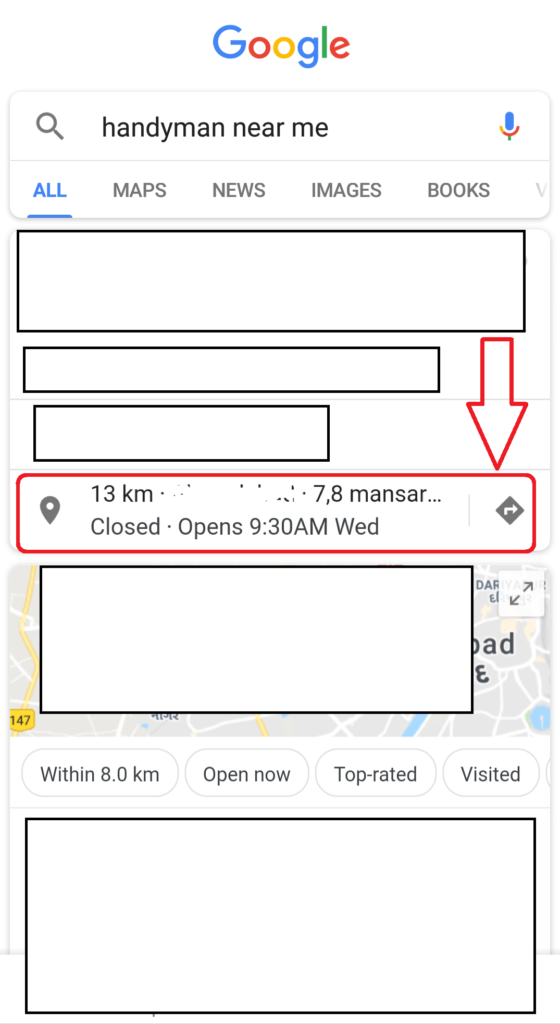 In-App Advertisement
As a matter of fact, people spend significantly more time on mobile apps. It could either be social media apps, messaging apps or gaming apps. With that being said, as their attention is grabbed by these interactive applications, advertisers can generate more leads by promoting their products and services through these platforms.
You can place your banners or website hyperlink in mobile applications so your services can be pitched to the proper audience.
For example, as shown in the screenshot below, you get the banner advertisement in the app. You can request the app developer to add your banner or you can use google ads platform where you can automatically place your promotional banner inside the mobile apps that come under display network of the Google.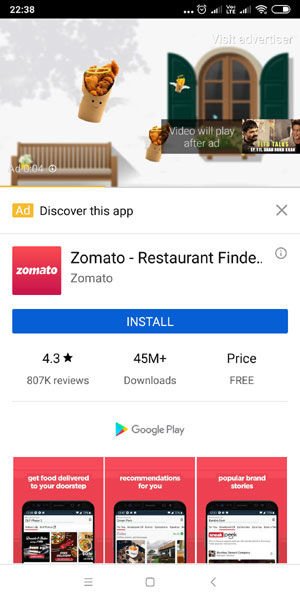 You can target which type of mobile apps you would like for your banner to show. Based on your audience, demographics, age-group, services, etc. You can decide who can see your ad. Moreover, you can also choose location-based or time-based mobile apps advertisement that would schedule and dynamically show your ads to people. For example, Apple has been doing its display ad campaign on YouTube's mobile app to promote its video.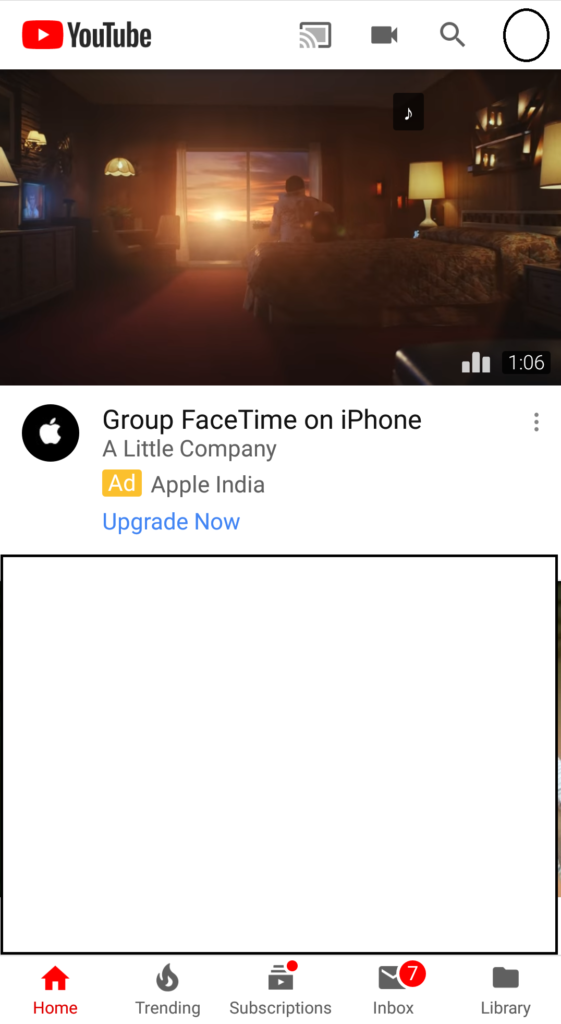 Email Marketing for Mobile Devices
The exponential growth of mobile marketing is no longer a forecast now, it is a reality. People are now comfortable in accessing their email inboxes through a mobile app or mobile browser.
As per a study, more than half of the emails are opened from a smartphone. Well, it is a combined figure of both mobile browser and mobile application.
As more and more people are accessing email through mobile phones, it is highly recommended to optimize your e-mailer's design to mobile friendly. You need to keep in mind that if the design elements of your email are not optimized as per a phone's screen, then it might be possible that most of your subscribers won't bother about what are you proposing in the email thread and which in turn, will result in lower ROI.
A couple of reminders for advertisers for email marketing through mobile devices are:
People are using their fingertips to browse through your email or engaging with your elements. Hence, make your design minimal and keep your copies direct and persuasive.
If you are using forms, try to keep the fields as less as possible. Design your buttons tap-able so that the users can engage and validate through your buttons.
To Wrap
Mobile marketing can surely bring one more flow of cash to your business if done properly. With a variety of options and ways, you can choose which mobile marketing technique suits your business goals.
Also, the reality behind practicing mobile marketing is you should not expect thousands of dollars credited to your account instantly after starting your campaign.
It takes practice and understanding of various marketing metrics of the market that put you ahead in your competition. Among the ways shown above, you need to decide which would be more money-making as per your audience. You should know where your audience is most active and how to cultivate that channel through smart mobile marketing.
Share your views about these marketing techniques or any other mediums through which you are targeting your mobile-using audience and achieving your business goals.