Creating an effective email marketing campaign is among the most essential segments of having a successful email marketing strategy.
2019 is going to have some fundamental shifts and challenges that marketers will need to overcome and therefore it is essential to learn how to do your email marketing right so that you can reach your target audience effectively.
What is an Email Marketing Campaign?
An email marketing campaign is a coordinated set of individual email messages that are sent over a specific period to get the recipients to take action by engaging with your business or taking action such as: downloading an e-book, sign up for a subscription service among others, etc.
It is one of the most cost-effective and conversion-rich digital marketing strategies. It is potent, persuasive, and helps you reach your marketing target.
Email Marketing Statistics
Statista estimated that in 2017, global email users amounted to 3.7 billion users with the figure set to rise to 4.3 billion users in 2022.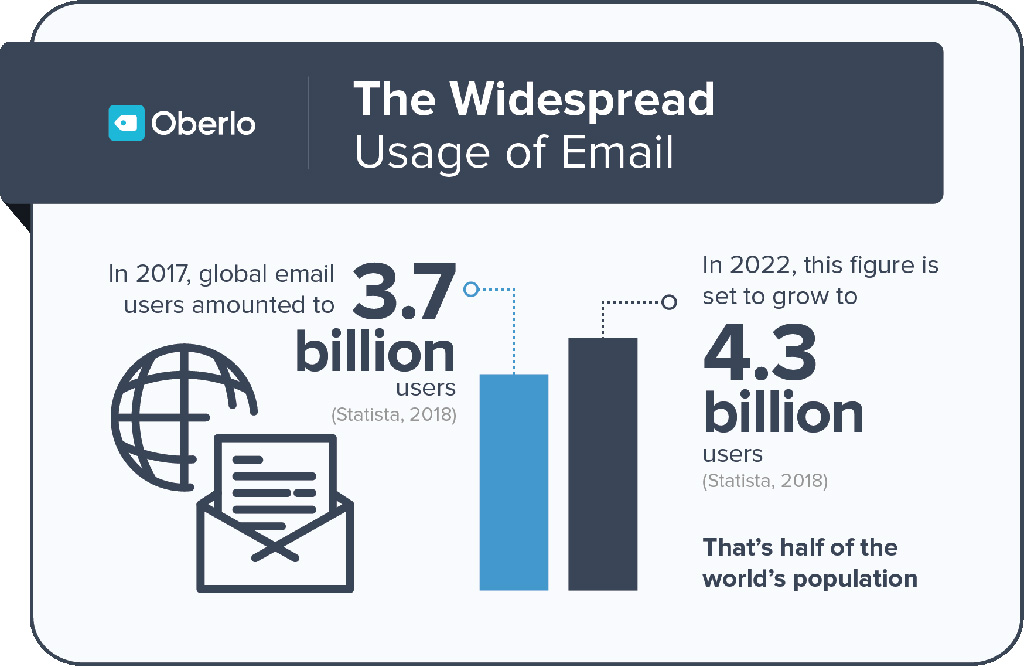 Image Source: Oberlo
In 2017, Statista estimated that 269 billion emails were sent and received each day.  2019 statistics are high, and in 2022 it is expected the figure will have risen to 333 billion daily emails.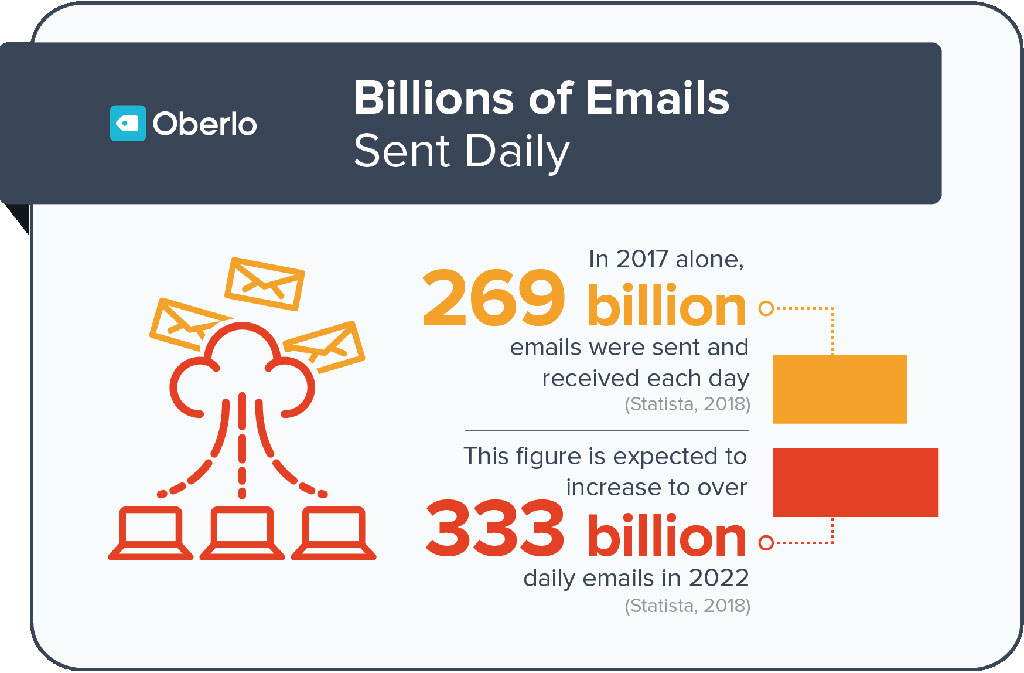 Image Source: Oberlo
Email continues to be the primary driver for customer retention and acquisition strategies for millions of businesses. According to Emarsys data, 81% of SMBs still rely on email as their primary customer acquisition channel, and 80% for retention.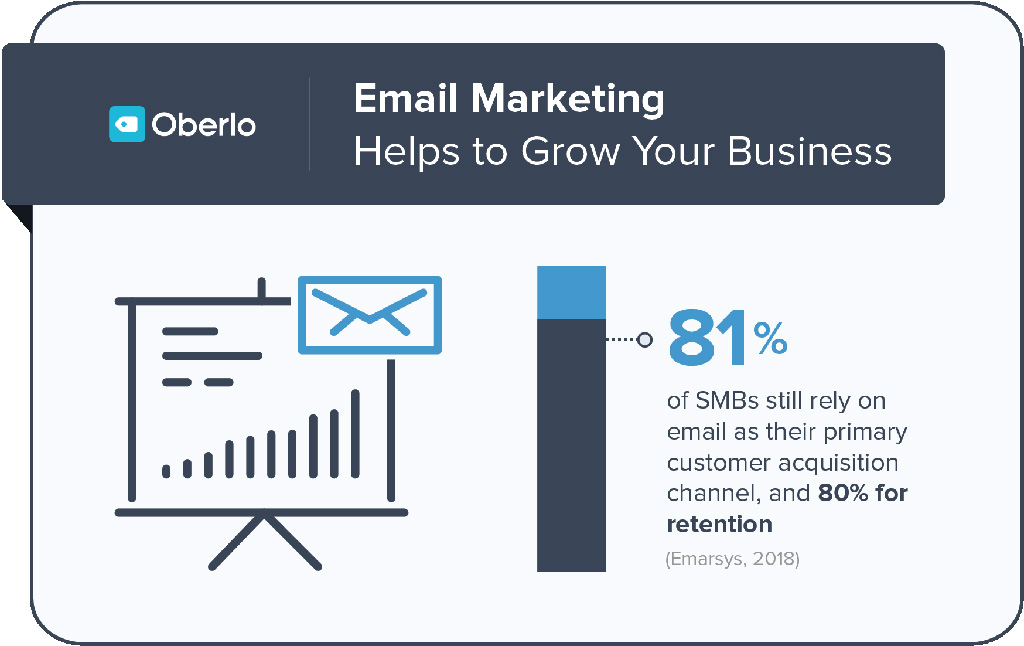 Image Source: Oberlo
Email Marketing Campaign Strategies
Our email marketing campaign strategies have been born from the challenges we envision that marketers will face in 2019. These challenges are informed by consumers' demand for relevant, personalized, and authentic experiences from the companies they engage with.
We envision the main challenges that you as a marketer will face to be:
Be able to get a better understanding of your target audience to structure and offer them a personalized service
Continuing to build a better and more stable relationship with your existing customers.
Generating more Return on Investments (ROI) from your email marketing campaigns as compared to other forms of digital marketing strategies.
Adapting to these challenges doesn't have to been difficult for we have created the following tactics you can use in your email marketing campaigns in 2019.
Step 1) Know and Understand Your Goals
A good marketing campaign starts by defining your goals which outline what you want to achieve. Email marketing campaign goals would include:
Welcoming new subscribers and beginning to form a new relationship with them by telling them a little bit about your business and services.
Boosting engagement with content to your subscribers using various platforms such as promoting a webinar or a free e-book etc.
Nurturing existing subscribers by providing them with something of value to them.
Re-engaging inactive subscribers to become active participants.
Segmenting subscribers to enable you to target them with relevant email marketing campaigns.
Step 2) Understand Email Types
There are different types of emails you should use depending on the outcome you desire from that particular email. There are three common email types:
Promotional emails that talk about promotional offers and sales.
Relational emails give subscribers what you've promised such as; gifts etc.
Transactional emails which may include subscribers sign-up confirmations, welcome messages. Subscribers' actions on your website trigger these emails or related to your websites.
Step 3) Know Your Audience
You will most likely be aware of who your target audience is if you've been doing email marketing for a while. However, if you're just getting started, you'll have to make an informed guess based on available data on your target audience within your space.
There are a couple of tools and applications you can use to gather relevant data on your audience such as Google Analytics and Facebook Insights.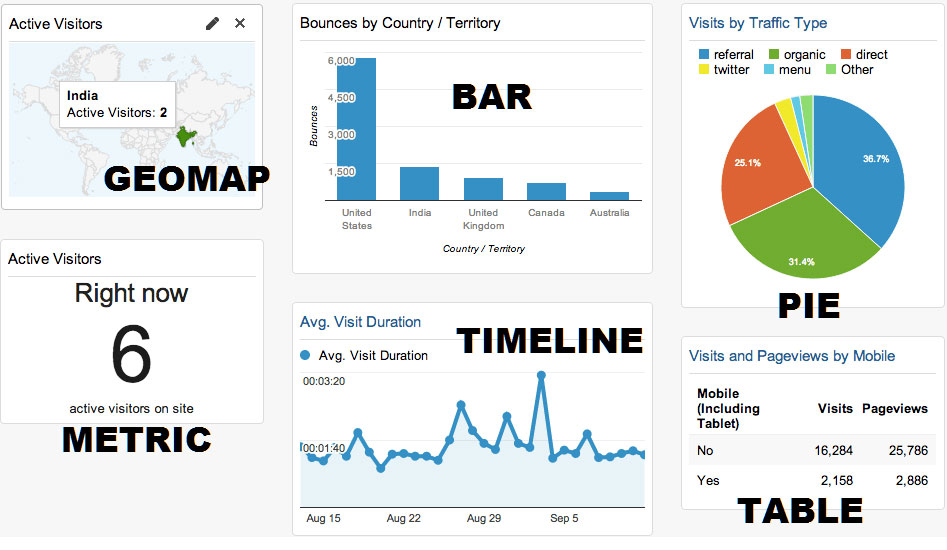 A Dashboard Screenshot of Google Analytics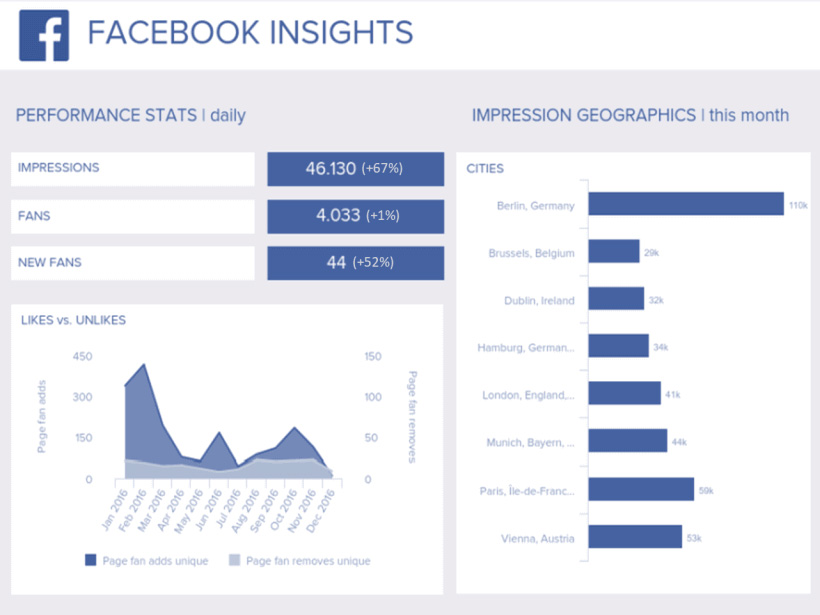 A Dashboard Screenshot of Facebook Insights
Both of these applications will provide you with data on demographics, location, and interests of your audience. They give you a snapshot of who your customers are which allows you to craft a better and more targeted email marketing campaign.
Step 4) Use Technology: Email Marketing Software
Your email marketing campaign must be deployed on email marketing software having appropriate tools to help you create a more effective marketing campaign.
The email marketing software must have these features:
Have a wide variety of email campaign templates and workflows.
Easy to use the dashboard of the email marketing software.
Easy integration with your existing software such as WordPress.
Ability to segment your target audience.
Analytics tools that provide in-depth insights into your campaign performance.
SEO Basics recommends Constant Contact for email automation. It has all the above-mentioned features.
Disclosure: I earn a commission from Constant Contact if you use my referral link to make a purchase at no extra cost to you.
Step 5) Create Vibrant and Appropriate Opt-In Forms
You'll need attractive and appropriate Opt-In forms to attract your target audience. Your Opt-In forms need to get attention and encourage people to sign up. There are a couple of different Opt-In forms such as:
Welcome Gates: These are the Opt-In forms that appear when people visit your website.
Lightbox Popup: These can appear on any webpage, and they're able to temporarily block the rest of the content on that particular webpage, allowing the visitor to focus only on the Opt-In form.
Exit-intent Popup: They appear to people who are just about to leave your website, and it is usually a good time to offer those visitors exciting the website a lead magnet.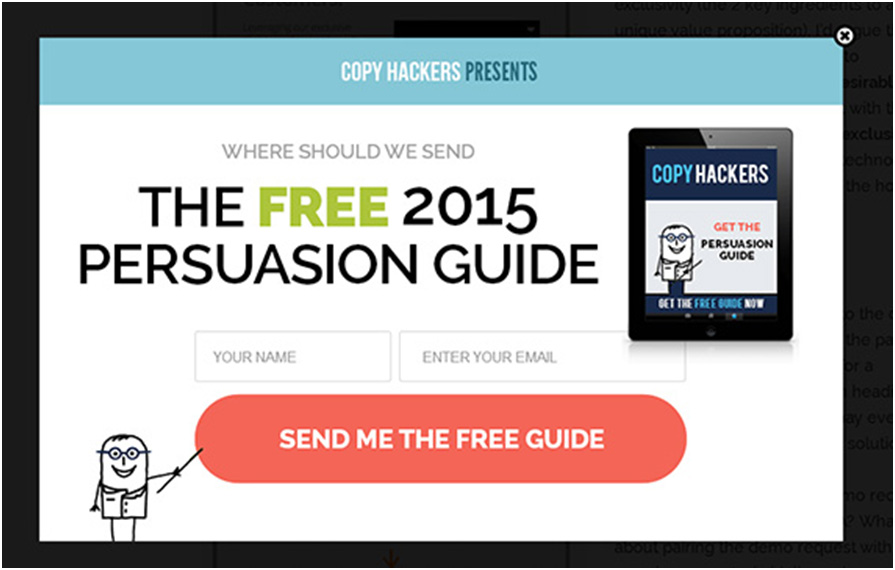 A Screenshot of An Opt-In Form

Step 6) Schedule Your Email Postings and Follow-Ups
By this stage, you'll have gathered enough data and insights to know your goals, email type, and even been able to have a sizeable mailing list with your target audience.
It is now time to plan and craft messaging and scheduling your email posting to your email subscribers.
An example of a good approach would be as follows:
Email frequency-time intervals before sending an email out.
Type of email – as I had mentioned in step 2.
An idea of what your content should be.
A specific action you want your visitors to take such as purchasing a product, signing up for a webinar, etc.
Some companies welcome their new subscribers with a short email that gives a general overview of what they offer.
A good example would be Asana, a task management application that sends out four emails to new subscribers. The subject lines are as follows:
Welcome to Asana
What do you need to get done this week?
Plan your day with Asana
Hit your next deadline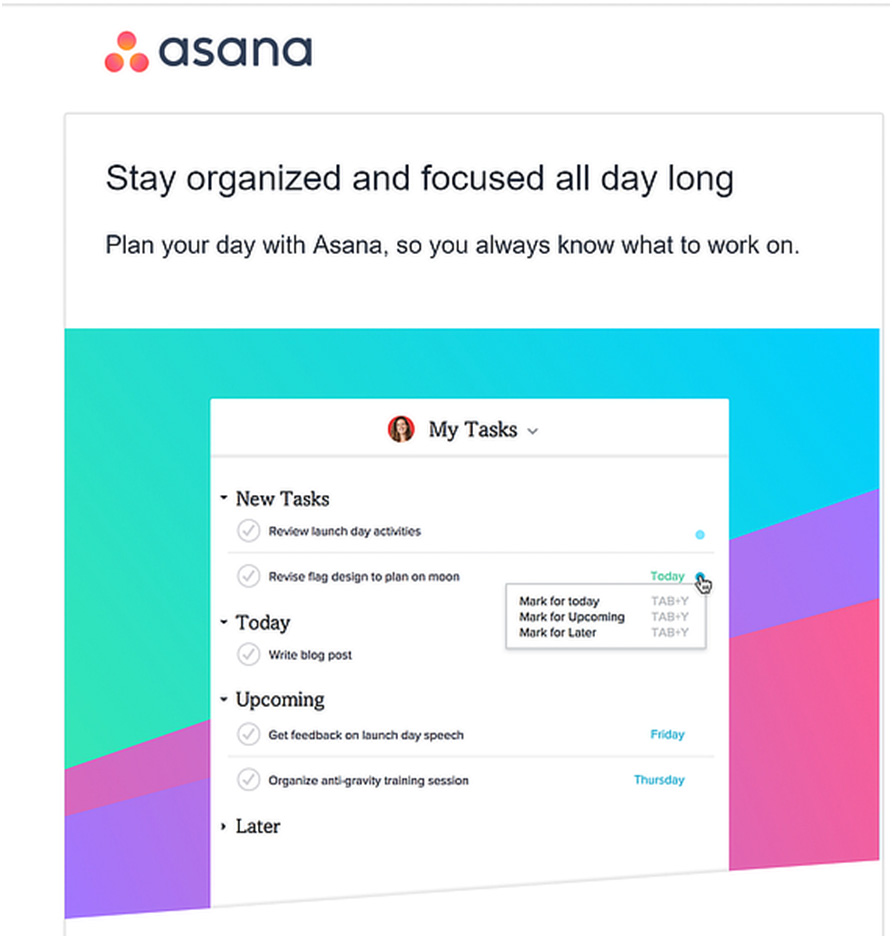 A screenshot of the Asana dashboard where the scheduling of emails takes place.
Don't overwhelm your subscribers with too many emails at once, for that's a sure way of sending them directly to the spam button.
Step 7) Craft Your Subject Line
The subject line is the most visible item on an email message. It sets the tone and plays an essential role in determining whether people will click on your emails or not. Think of it as a headline on a newspaper or one appearing on a blog post – yes, that one.
Below are a couple of insights to get people to click on your email:
Be Upfront: Tell people what they will get when they open your emails without being witty.
Personalization: There are some emails that provide the capability of putting the subscriber's name in the subject making them curious to open the email.
Learn Spam Trigger Keywords: This is important so that you can avoid your emails from landing the spam folders of your subscribers.
Step 8) Write the Copy
Your email marketing copy should contain a hook that gets people excited to want to open and read your email.
I know you can't wait to go full throttle, but for best results, you'll need to go slow with the first couple of emails and avoid pitching your offer too early at least to get your people to become comfortable first.
Personalizing your emails has proved to be an effective strategy for email marketing campaigns as it makes the drive more targeted and increases its chances of being successful.
A couple of things that can make your email more effective:
• Tell a Personal Story
Many website visitors resonate with blog posts that can convey a message to them as human beings.
• Always Give Something of Value to Your Readers
People appreciate it when you provide them with something of value. It would be anything from an informative article or product you're promoting.
• Surveys Do Wonders
Polls and surveys work wonders by keeping people engaged.
• Have a Call-to-Action
Your CTA should be that one thing that you want people to do after they have read your email.
Step 9) Email Marketing Design
The design and layout of your email copy reflect on your brand. With technological advancements in the type and number of Internet-ready devices in the market that people use to read their emails, it has become essential that your email copy must be responsive to enable it to resize its self automatically depending on the device it is being read on.
Emails with images look good. However, many people have disabled images on their devices. Therefore your emails still got to look good even if your pictures are disabled on the reader's device.
Don't forget to use ALT tags to describe your images so that people who have disabled images on their phones may get to know what your images are all about, therefore encouraging them to open them.
Step 10) Test and Track
You can finally send your email and gauge the response of your emails. Consider testing everything from the design and layout, subject lines, email copy, and call-to-action to figure out what's working and what's not with email marketing.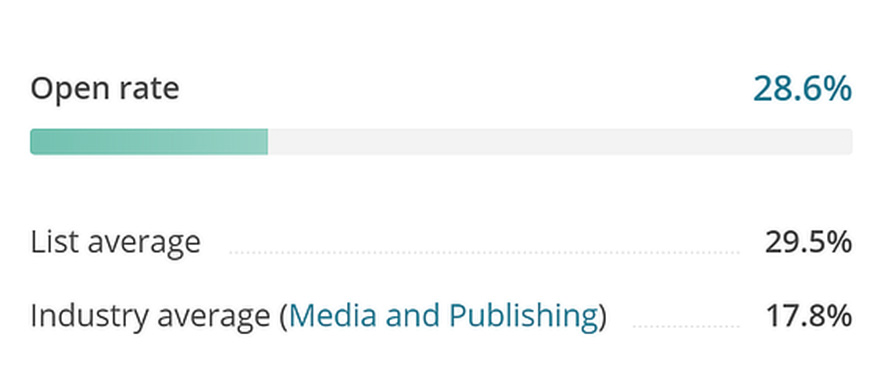 Your email marketing software should have monitoring tools that can provide you with insights such as opened and unopened emails, subscriptions, and un-subscribers, forwards, etc.
This information is quite crucial as it helps you figure out what's working and what's not working with your email marketing campaign.
Case Studies: Email Marketing Campaign Examples
There are many stories of companies that have implemented email marketing campaigns that have served them exceptionally well and whose journeys can serve as an inspiration to other companies still sitting on the fence.
Airbnb
First impressions do matter, therefore having a unique and catchy subject line is a huge deciding factor whether or not your email will be opened or not. According to Convince & Convert, 35% of recipients open emails based on their subject line and almost 70% of them will make them spam just based on the subject copy.
Want tips on a catchy subject line? Why not try Airbnb's approach. Instead of pushing an email copy with an aggressive tone encouraging you to book the next trip with them, they will send you a useful tip as the subject line  – "Travel tip: Book your Phuket trip at least 2 months in advance".
A month before your intended trip, they'll send you another email remainder, and it is this thoughtful, personalized approach that endears them to their subscribers.
They offer a list of personalized recommendations based on the homes you previously looked at. They have an easy to see CTA button located at the bottom that brings you to their website.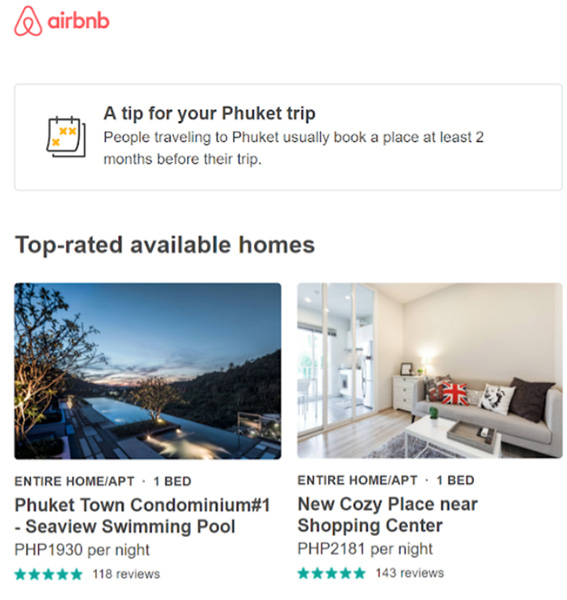 What We Can Learn From Airbnb Strategy and Implement in Our Business
Airbnb's focus on providing a personalized and meaningful campaign that gives you 'live like a local' experience that resonates with members on its platform. Apply this strategy to your campaign by keeping your email designs simple clean with a personalized touch for your customers.
Netflix
The popularity and access of a wide variety of movies have allowed both casual, avid movie and television fans to watch new and classic films wherever and whenever they want. To prevent fatigue with the thousands of movies in its database, Netflix regularly sends out recommendations and latest movie additions directly to your inbox.
They don't flood this email with every recommendation. First, they base their recommendations on your likes and genre of your previously watched movies. They will also only highlight one movie with a summary and three recently added shows, and a bold 'View All TV shows and Movies' button at the bottom. They have kept it short and simple and structured it in such a way that you'll be enticed to click the CTA button.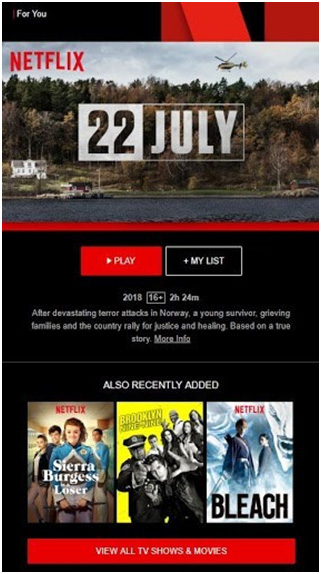 What We Can Learn From Netflix's Strategy and Implement in Our Business
Netflix's simple, straightforward approach is an excellent strategy if you're looking at customer retention and higher engagement.
Focus your attention on providing valuable content and remove anything that would confuse or give them information overload and take them away from your intended action.
Wrapping Up
One thing is certain. Technologies will change, and strategies will evolve. However, always being one step ahead will ensure that your email marketing campaign stays competitive and relevant.
Implementing these critical steps in your email marketing campaign for 2019 will allow you to create emails that resonate perfectly with your customers.
Is there any email marketing campaign strategy I have left out?
Leave a comment below this article with your thoughts on which email marketing campaign steps I have left out or those steps you have implemented yourself and their outcome.