Nowadays blog title generator tools are playing an important role to increase your blog's SEO ranking as well as CTR.
Did you know 8 out of 10 people focus on the title of the blog?
This is the reason you should pay special attention to the blog title.
To ease your research, I have compiled a list of top 20 best blog title generator tools that can generate awesome blog title ideas.
In this digitally-powered generation, blogging has become one of the most popular marketing techniques.
Millions of people seek information on the internet regarding different products and services every day, and blog posts meet those needs on a regular basis.
Having a blog that engages more and more audience helps to gain more traffic on your website.
Thus, the chance of generating more and more leads increases drastically.
To enhance the chances of your blogpost getting more views, having an attractive blog title is a must.
The blog title is the first part of your blog post that will be seen by your readers and the part that is responsible for getting them to click and read the rest.
It's all good to write great content and slave away while doing so, but having people to read the content and get more social shares for your blog post is where a good convincing blog title comes in.
Your post's success depends entirely on getting a good blog title.
It's the blog title that encourages users to click and read the blog post.
The title of a post also plays an important role in the search engine ranking of a post.
One of the most difficult tasks is to get the right blog title or article title mostly because of how important it is.
This is where blog title generator tools come into play.
Blog title generator tools not only help to create catchy titles but also help to generate more blog title ideas.
Here are the blog title generator tools that will help you to create attractive blog titles and discover more blog title ideas.
20 Best Blog Title Generator Tools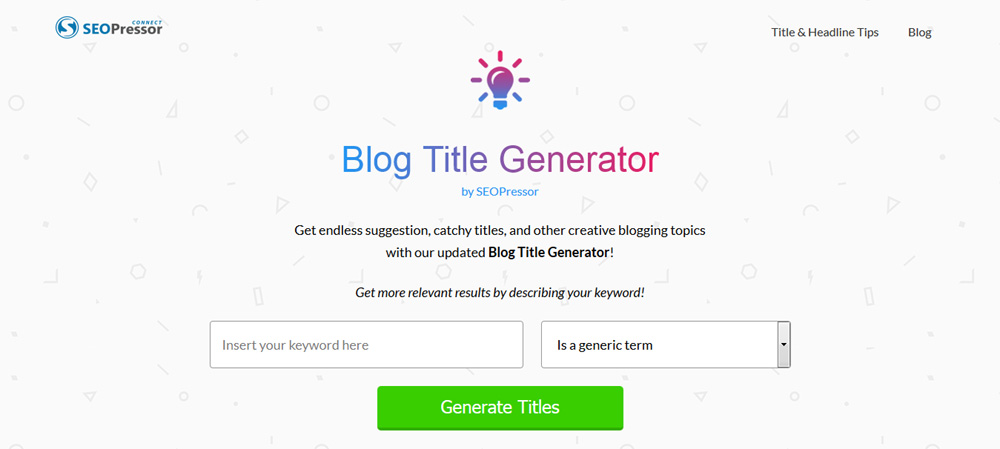 SEO Pressor Blog Title Generator is one of the most commonly used blog title generator tools.
With the help of this tool, you can generate catchy and attractive titles and other unique blog titles.
This free tool helps you to categorize the keyword.
The tool helps you to choose from hundreds of title choices.
You may also use it as a way to get different blog title ideas about your keyword related topics.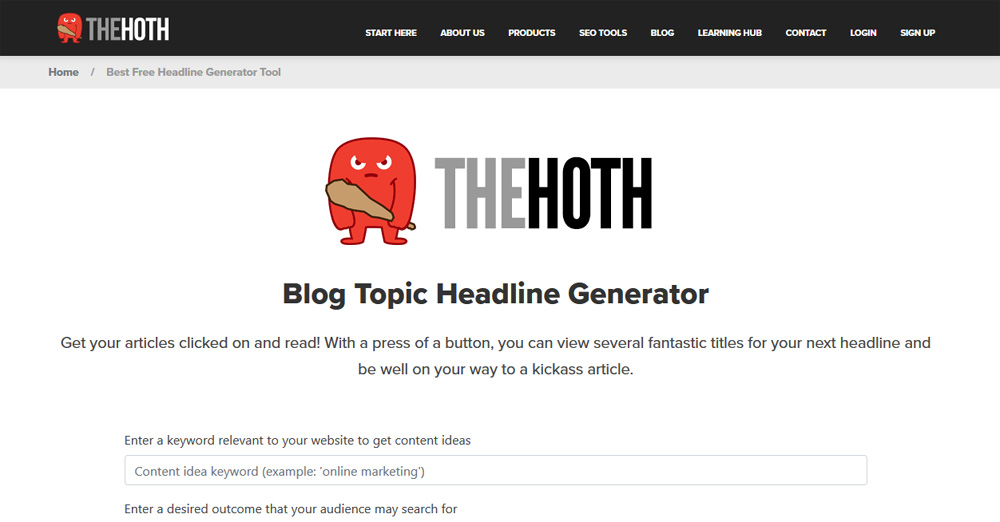 This is one of the best blog title generator tools is a little different from the previous one.
It requires you to fill in five fields that help to generate more relatable and specific blog titles.
The Hoth gives you the best ideas for the blog title.
They take into consideration desired results, target audience, when constructing blog titles.
The Hoth is a free tool that enables you to get fantastic results on the go.

Another amazing blog title generator tool that helps to generate attractive blog titles is the Hubspot's Blog Ideas Generator.
Blog Ideas Generator from Hubspot is a quick and easy way to get an idea on the go.
To get started, just type a noun and click the Give Me Blog Ideas button to see five free results.
You can add 4 more nouns to get more specific ideas and creative blog titles.
By filling in more information you can unlock 250 more ideas.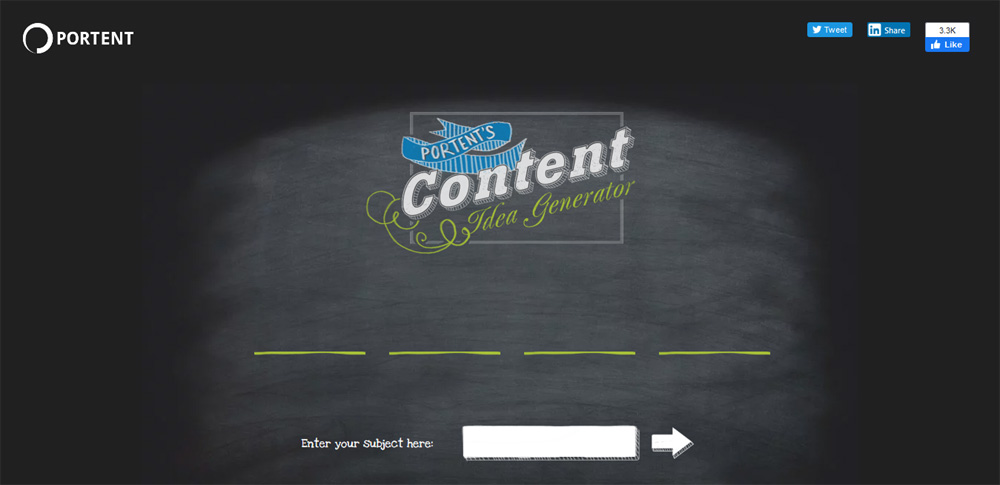 Another free blog title generator tool is the Portent's Content Idea Generator.
This is an amazing tool that just requires you to fill in the keyword and hit enter to generate results.
It is a fun tool as after entering the keyword you just need to keep searching till you get the most appropriate title.
Not only could you discover different titles for your post but also generate other blog title ideas as well.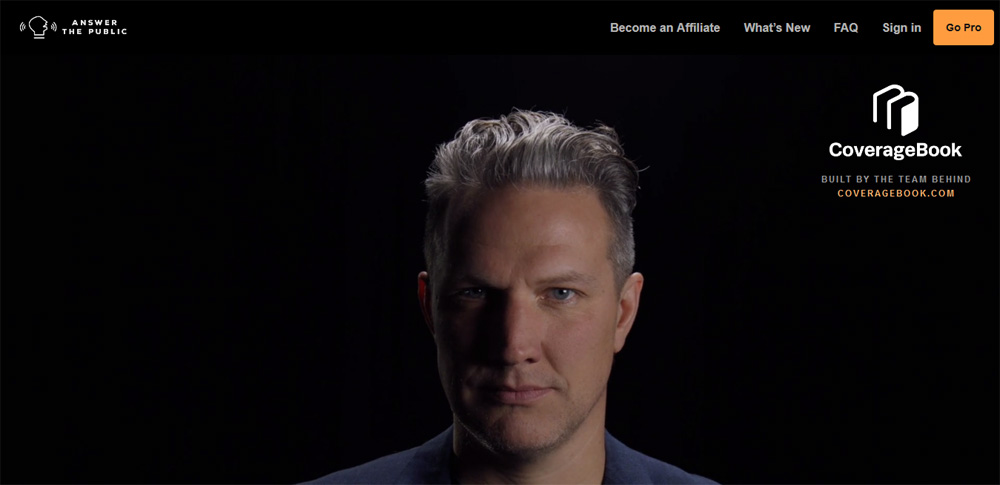 AnswerThePublic is in this space a comparatively new tool and has a visualization technique to help you choose the finest titles.
If you want to have a preference, they also give you titles alphabetically.
This blog title generator tool is different from the other blog title generator tools as it not only shows the blog titles but also shows frequently asked questions related to the keyword.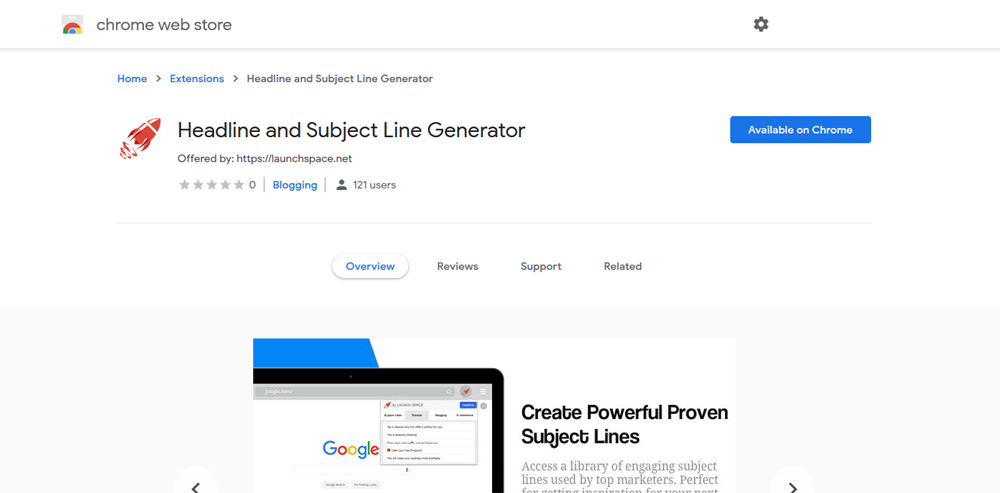 Headline and subject line generator is a free extension to Google Chrome that can help you generate new titles and headlines in seconds.
This is an amazing blog title generator tool as you just need to type in the keyword and you get a hundred suggestions in your browser.
The best part about this tool is that since it's a Chrome extension, you can conveniently use it in a single click on your tabs that have already been opened.
It's a must for digital marketers because it's free, easy and efficient.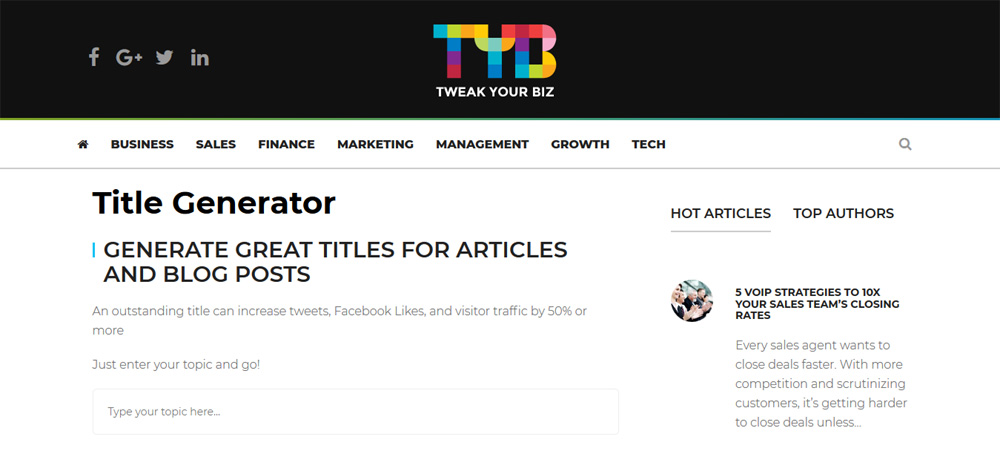 Tweak Your Biz is one of the most influential blog title generator tools.
This tool requires you to give a noun or a verb and then generate results after clicking the submit button.
This is a great blog title generator tool that throws lots of ideas out in one shot, but you might be daunted by the number of options it generates.
The good thing about this tool is that it creates titles based on different criteria that will help you identify your blog post's right title.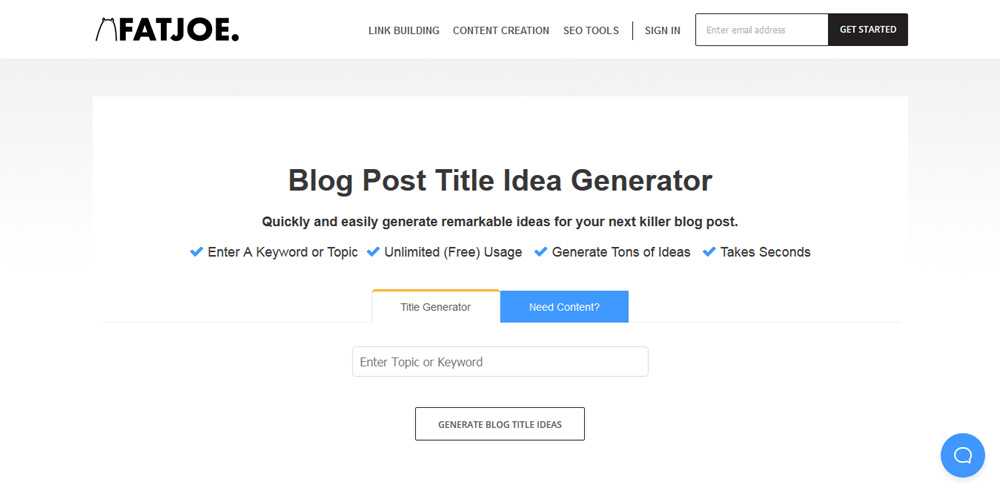 Fat Joe's Blog Post Title Idea Generator is another tool that is amazing to use when it comes to article title generator.
Up to 100 inspiration ideas for your title are also provided by Fat Joe.
Fat Joe only reveals 10 suggestions on their homepage and gives you a list of 100 blog titles for your keywords after posting your email address.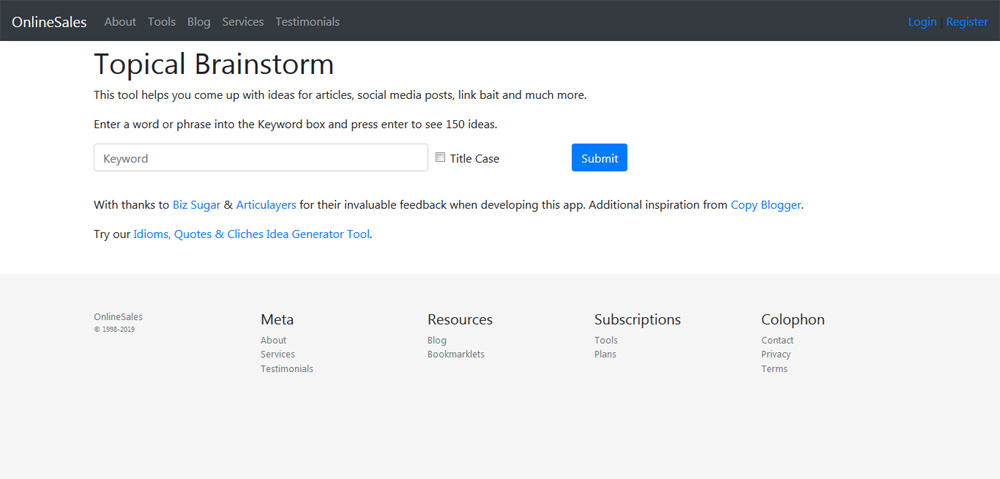 A blog title generator tool that not only gives headlines but also ideas for social media posts and link bait.
Tropical brainstorm generator of blog titles that gives up to 150 ideas about titles.
They could have some obsolete title ideas but they have interesting blog names.
This site can definitely be used to find something unique and different.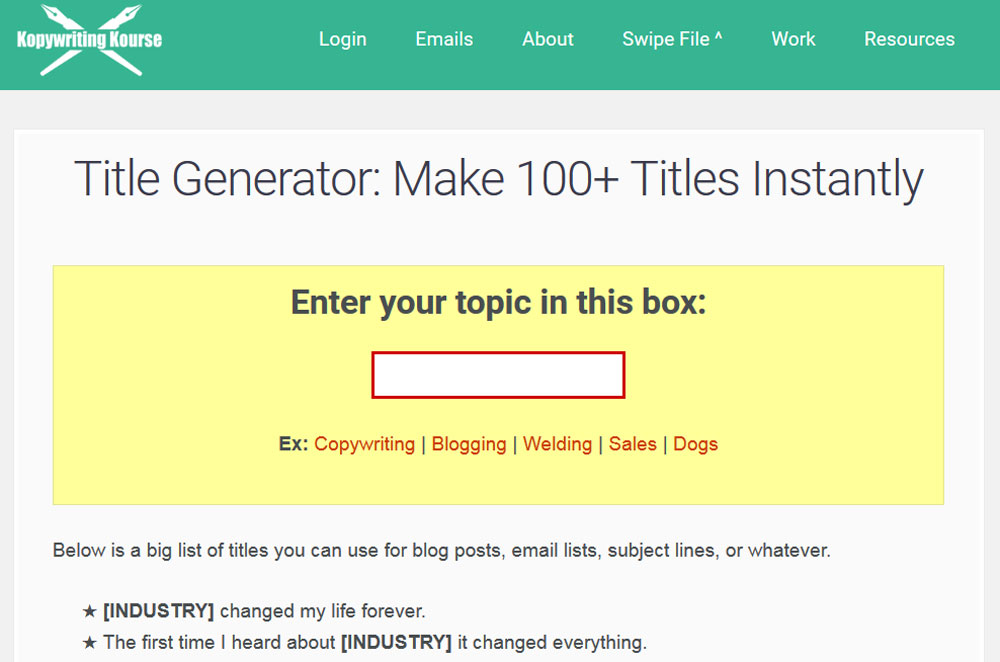 Another blog title generator tool that instantly gives results.
Kopywriting Kourse's Title Generator gives any subject up to 100 blog titles.
Generally, their headline length is long with a more personal touch, so if that's your writing style, you might try this site.
What we appreciate about this online tool is that it is intended for different topics/niches/skills and industries.
To use it, simply insert the subject in the recommendation box, and instant results will be obtained.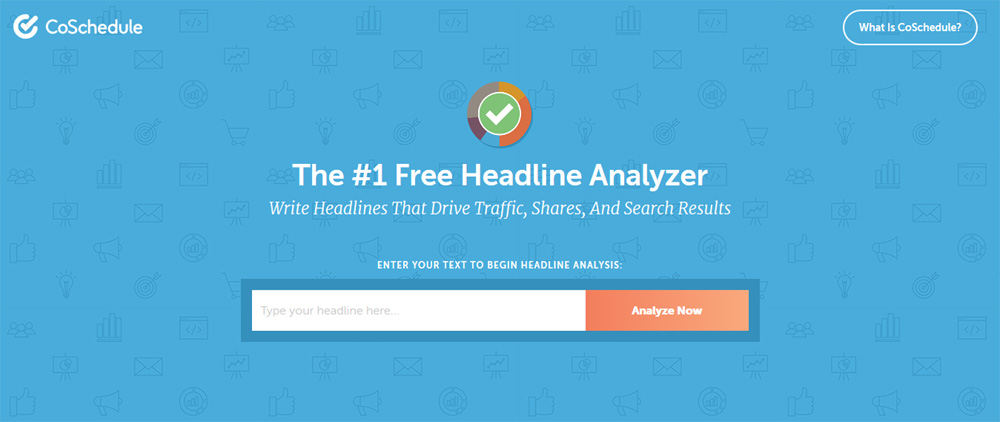 CoSchedule offers you a visual representation of where and how you hit and miss the article.
This looks at composition grammar and readability.
It also identifies the sort of headline, looks at the meaning of your term and breaks down the headline.
A free online tool that allows you to write better headlines by indicating what and where to get better.
To use this tool you need to sign up and enter the blog title.
The tool will give you insights about the word balance, type of headline and analyze the length of the title.
This tool will not only help to get the appropriate title but will also help you by providing tips to improve the blog title.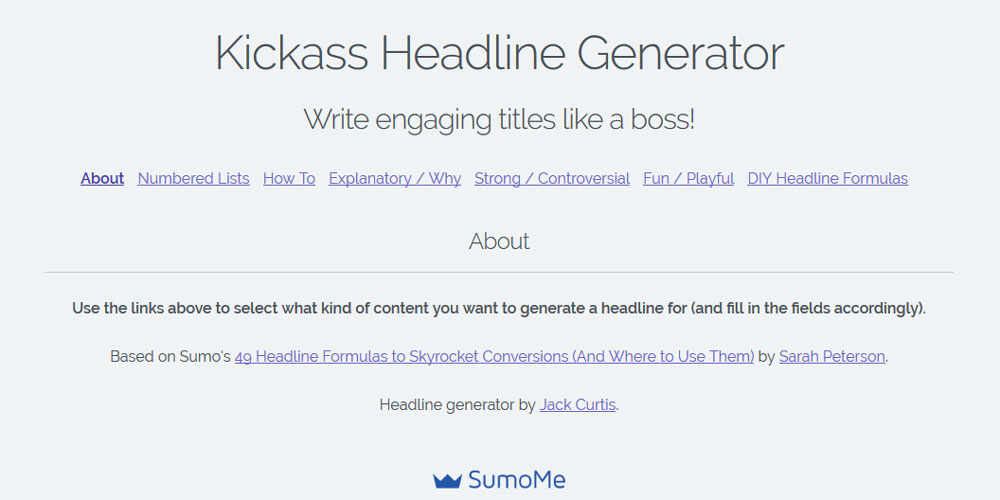 Another blog title generator tool that helps to create an appropriate blog title.
SumoMe's Kickass Headline Generator Tool is helpful in generating engaging and catchy titles.
A pretty versatile platform that allows you to choose from seven styles of characters.
According to your needs, you should first determine the type of content you want to publish and simultaneously create the headline.
When you pick the category, to get the most accurate and workable headline, you will need to add a bit more information.
This tool is absolutely a great catch for writing "kickass titles", as suggested in its name.

Blog About is a useful tool for generating blog titles.
Instead of listing a number of post names on your terms, Blog About helps you to use their templates to create your own titles.
It is fun to use the blog title generator tool that allows you to generate title templates as well as generate content ideas by clicking the refresh button.
You can create numerous titles in one shot that you can use for future blog posts.
One of the best features of this tool is that you can produce and save a title so that you can go back and review all the titles you've created.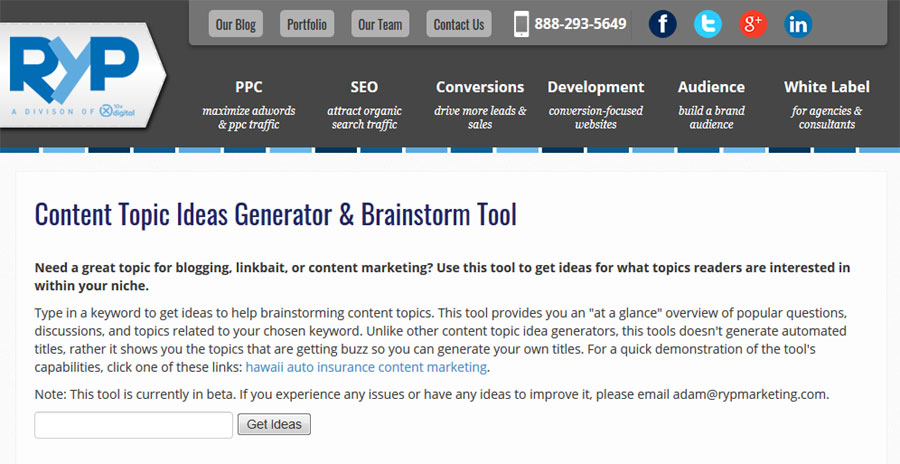 A unique blog title generator tool that helps you to identify queries of the readers.
RYP Title Generator picks up questions from Quora that people are asking on your keywords.
This is a great way to know about what the audience wants most and write on a topic that would surely be viewed by a large audience.
Not only does this tool helps in identifying the right title regarding your keyword but it also assists in recognizing the focus of the article to be prepared.
This concept is brilliant because you can create blog titles as people use them.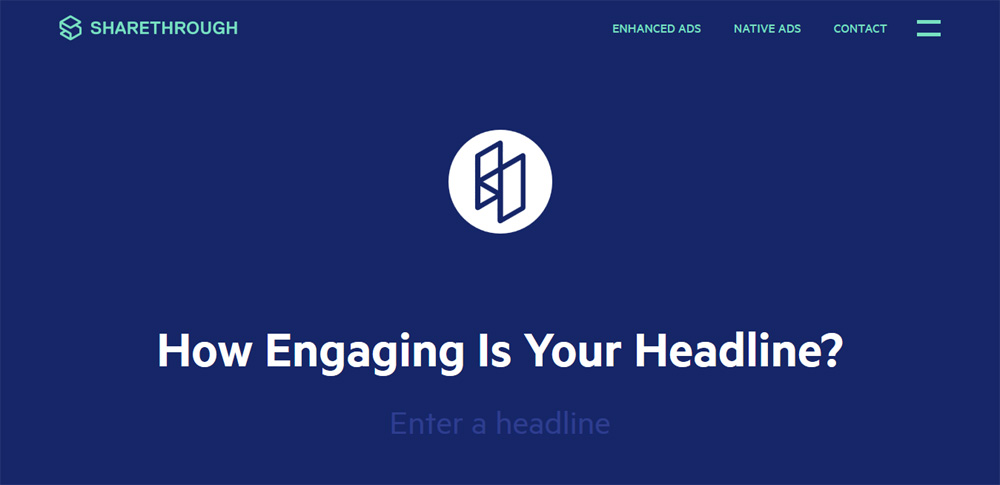 This is another tool that analyzes headlines as CoSchedule Headline Analyzer.
It's a very simple tool for reviewing the blog titles that have already been written and drafted.
This is the tool to use if you want to check their strength, SEO value and attractiveness.
You will also be provided with helpful advice and tips in addition to the detailed analysis to enhance your headline writing.
This free tool makes it possible for your headlines to capture attention, boost engagement and give a stronger impression.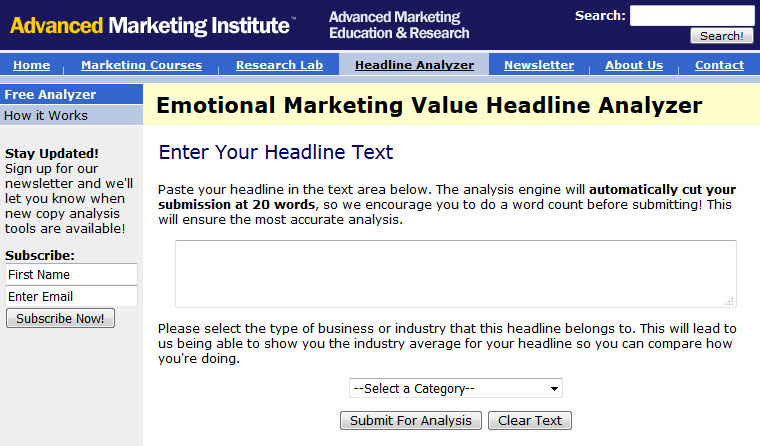 This is another tool that helps you create better and more attractive article titles.
This free tool analyzes the headline to assess EMV (Emotional Marketing Value) value instead of giving you specific feedback.
You need to type the headline and choose the category and then click on the button.
You will get a detailed analysis, all determined by the emotional marketing value, with useful explanations and tips.

Content Row is another blog title generator tool that creates catchy blog titles for you.
This link bait title generator tool not only creates attractive blog titles but also assists in the process of ideas generation.
You need to enter a subject and click the add topic button.
This would generate different headlines.
You can select the blog title as per your specifications.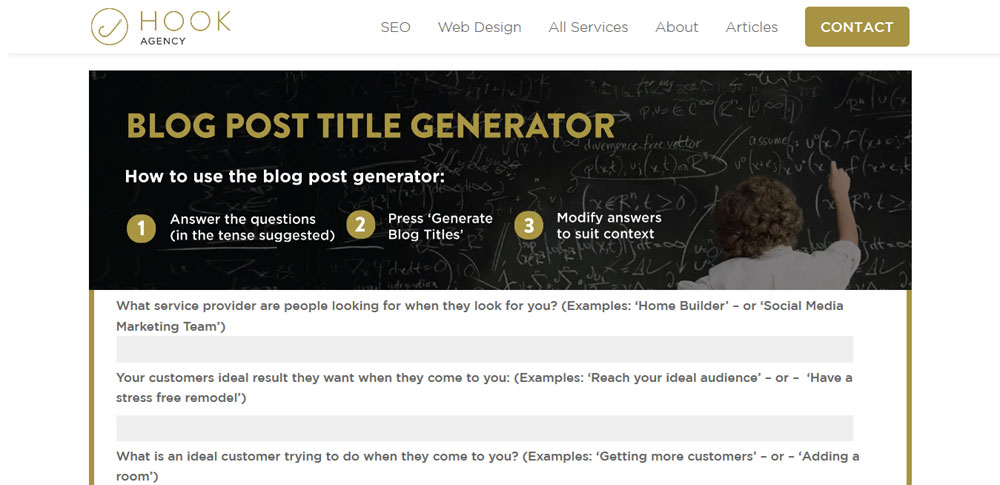 Hook Agency's Blog Post Title Generator is another amazing blog title generator tool.
It is an easy to use online tool that asks you to answer three questions and then generates results accordingly after you hit the 'Generate Blog Titles' button.
The tool generates three results but you can generate more by clicking on 'Show more titles'.
You can tweak the titles as per your requirements.

Another blog title generator tool that gives instant results.
Niche Laboratory's Blog Title Generator is a relatively new article title generator that gives amazing results.
This is a free tool that asks you to enter a keyword or phrase related to your niche and generates results when you hit the 'Get Clickbait Titles'.
This tool works better with nouns.
Based on whether you are entering a singular or plural niche concept, you may need to change some of the blog names.
Also, take into account some of the ideas that may be irrelevant.
If more headlines are needed, simply click the button again.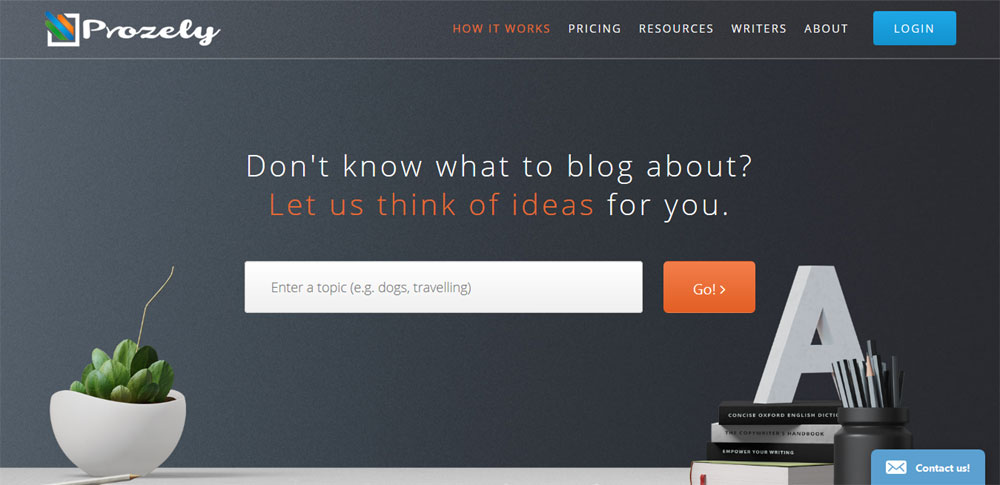 Prozely Blog Title Generator Tool is another brilliant tool that generates results as per your topic.
You just need to enter the keyword or topic of your choice and click the 'Go' button to get the results.
You will get five results on the first go.
More results can be generated by clicking the 'More Titles' button.
Conclusion
These tools can only help you to create appropriate titles but keep in mind that you may have to tweak the titles as per the situation.
Not only would you generate better titles with these tools but it would also generate many ideas for other blogs/articles.
I hope these tools assist you in the success you seek!
Please share your experience in the comment box if you have used any of the above tools.