Today I'm going to show you the facts about why your business needs a blog and how important a blog is for your business in 2020 and beyond.
After reading this complete post you will learn about the importance of a blog for a business website and how you can generate more traffic to your website through blogging.
It is a fact that "Businesses that blog generate 2X more traffic than those who don't."
Every business organization needs to have an online presence in today's world.
With the advancement of technology and the rise of the internet in the past decade, it has become necessary to have a powerful online brand image as well.
Almost every business organization has a website on the internet.
But a website alone does not always provide sufficient information, personality, or authority to really stand out from the crowd.
One of the most influential ways to gain trust and build a positive brand image is by making and maintaining a blog on your website.
As compared to other inbound marketing practices, blogging is a comparatively easy and inexpensive way to boost the traffic of your website and attract your target audience.
10 Facts About Why Your Business Needs a Blog
1. Search Engine Optimization (SEO)
One of the most critical steps to increase traffic is to ensure that people find your page when using search engines.
Getting a killer website isn't much of a benefit if no one can find and access it.
If you want a successful online presence, SEO is something you can't ignore.
Search engines are the primary sources of driving traffic to your website.
Search engines enjoy supplying searchers with unique, valuable content.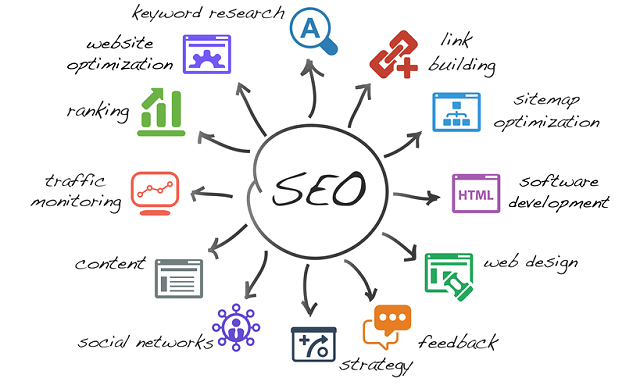 What better way to make regular content available than blog posts.
Through regularly blogging, you are helping Google and other search engines to index fresh content and creating opportunities to plug in those all-important keywords to improve visibility on search engine results pages (SERPS).
The more blog content you make, the more chances you will have to show up on your website in search engines and drive organic traffic.
Blogs are the perfect platform for your SEO strategy to be improved.
Through producing fresh and well-written articles that integrate long-tail keywords, photos, and videos, you increase your chances of seeing each other, attracting traffic, and converting leads.
Google's algorithms would rate your page higher if you produce useful material.
Your site will, over time, make its way to the search results front page.
You are more likely to link back to it when people read high-quality content.
For your SEO efforts, receiving quality backlinks from other high-level blogs will do wonders.
It adds more energy to the SEO flame as search engines interpret backlinks as an affirmation of your website's authority.
2. Market Analysis
Creating a blog with lots of quality articles allows you to know more easily what your audience actually needs.
You can analyze which pages people view most from the back end of your web, and this gives you an idea of where their interest lies.
Once you analyze and know what sort of content is appreciated and viewed the most, you can continue creating more content in that specific genre so as to drive maximum traffic to your website.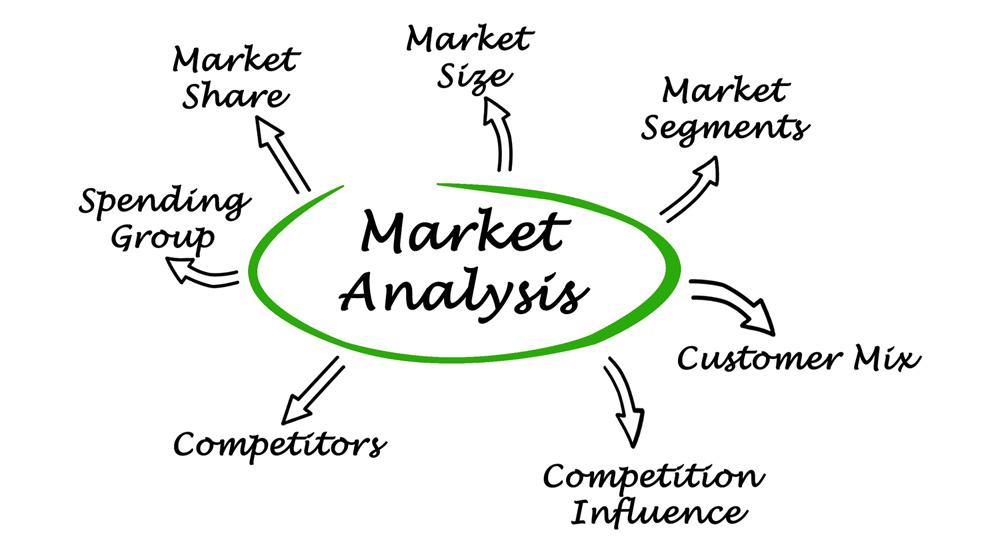 With the help of the blog, you can ask your visitors to fill in a feedback form to get them to know better and use that information in order to make more optimized content.
Feedback forms also help to generate and nurture leads, thereby increasing conversions.
If you have a dedicated follow-up, visitors are very likely to be happy to answer your questions.
Not only this helps to build a trustworthy relationship, but it also leads to customer satisfaction.
3. Customer Engagement
Engagement for any online business is immensely important.
Only making great content isn't enough.
You also have to connect as much as you can with your audience.
By just speaking to your audience, you can't have any success.
You must have ongoing discussions with them.
It will help you to better understand your audience.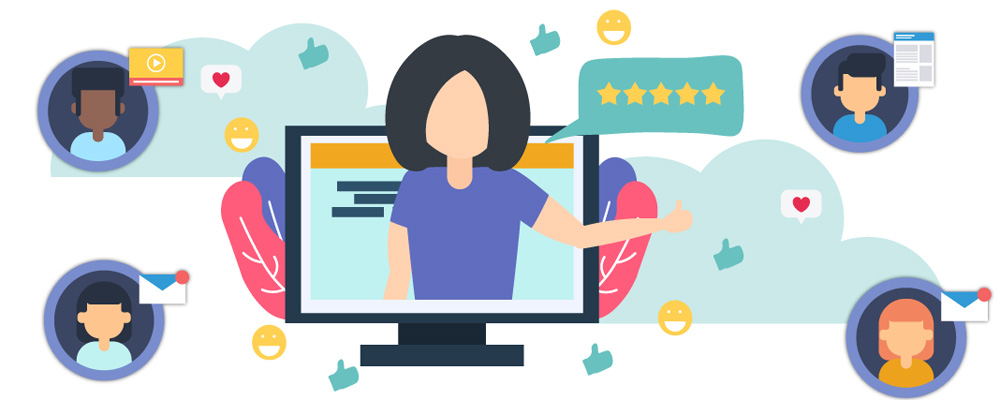 It's going to help your audience better know you.
Blogging allows you to communicate with visitors to your website.
This can be done by asking your readers questions and simply allowing feedback & suggestions to get the conversation going at the end of your posts.
You can discuss topics and get feedback directly if you allow comments on your business blog.
This can tell you a lot about your base of customers.
It's not just that.
This indicates that you are involved in engaging with your audience.
This will increase loyalty and help you communicate with your audience in a deeper way.
You can establish a relationship with your audience by reading and responding to comments from readers, building trust, and gaining valuable insight into what your customers are looking for.
4. Internal Linking
In comparison to inbound linking, internal linking is something that is completely under your control.
There is an internal link when you connect one of your pages to another of your pages.
One good thing about internal links is that the website owner has full control over internal links, so making the most of it is important.
You may also boost your SEO performance internally by connecting to other blog posts and pages on your website.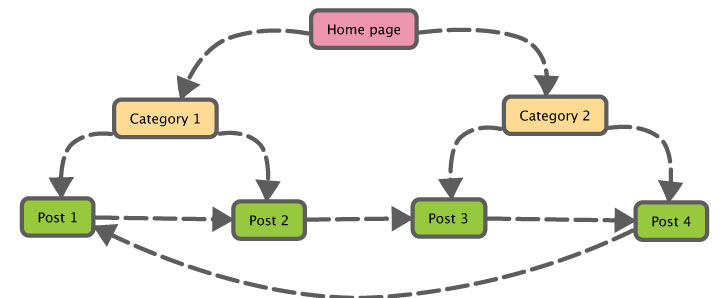 The more appropriate connections you have, the more likely you are to rank higher, which can lead to more traffic and leads.
In addition to the SEO standards, internal linking is also important for user experience.
As an SEO marketer, the job is to create a friendly website template and use internal links to both external search engines and visitors to the most relevant pages of your website.
Internal links allow the visitors to spend more time on your website and it further reduces your bounce rate.
You must try to low your bounce rate at all times.
Keeping users on your website for a long time can have a huge impact on ratings on Google's searches.
5. Express Your Goal
One of the most significant branding elements is intent.
Connecting with your customers means adopting a unique brand viewpoint that can provide an emotional level of connection to your audience.
Brand design helps to build a brand for a product.
Blogging lets a company put itself as the best in its sector and create brand integrity — a unique business identity.
A blog helps to create identities for companies.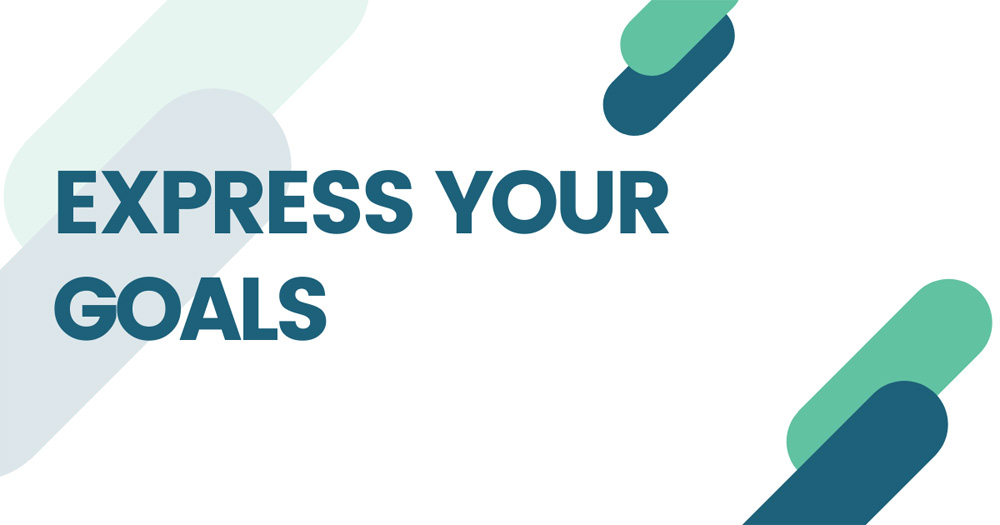 It may be slow, painful but the blog will start generating a massive amount of traffic from social media and search engines that will lead to more sales and business growth before you know it.
Your blog is a place to express the intent of your brand.
This is important because it is an important part of encouraging customer loyalty to establish a strong brand.
It makes you stand out from your competitors when you express a brand intention that goes beyond what you sell.
Blog not only helps you to make a separate identity by providing information about the products and services but also provides other valuable information on the blog showcasing the company is not only focused on making money.
This helps customers to relate more and build a better relationship with the brand.
Businesses may begin to show the personal side of their business by blogging, which separates them from their competitors.
6. Value for Your Readers
One of the most important aspects of having a blog is to provide valuable information to visitors.
Posts that help people deal with problems or include tips to make it simpler or better their lives are much more interesting for potential leads than your commercials/advertisements.
Your products or services will be a part of the solutions you provide in your posts but in a subtle, helpful way.
Blogs also provide in-depth examples and lessons on what the products and services really can bring.
You can write case studies for clients, discuss specific benefits, or provide easy-to-read "how-to" guides to most of your technical services.
The more content such as this is created by your organization, the more authoritatively will it be seen in the industry.
Not only does this develop your knowledge base, but it also encourages creativity and innovation – the bigger and more important the posts are, the more ideas you are likely to yield.
By taking out time and resources to provide valuable content free of charge, you are actually building goodwill with potential clients who are more likely to choose your enterprise over your rivals when they are ready to make a purchase.
Also, testimonial-centered posts can be included to nudge those contemplating a purchase to take the next step.
Do not bother blogging if your blog posts are just brand ads or service pitches.
Readers are not going to be interested.
7. Social Exposure
Blogging is an easy way to get discovered through social media.
You create content that people can easily share on Twitter, Facebook, LinkedIn, Pinterest and other social media platforms each time you write a blog post.
It helps to introduce the business to unfamiliar markets.
Blog content helps to boost your performance on social media.

You should easily promote and connect recent and relevant blog posts instead of trying to pull out new ideas on social media content.
At the same time, you are increasing your presence on social media and attracting new visitors.
You create a chance for your audience to share your blog with others every time you write.
It's free marketing, whether they connect to your blog post, tweet it, or give it to others, and it further validates you as a reputable company.
8. Building Credibility and Trust
It gives you a voice in your niche to have a company blog.
A blog is a performance value record and an insight you give to your audience.
When someone finds your blog on the internet and it provides valuable information to them, it creates a positive impression and has a better chance of converting them into customers.
Trust is the most significant factor in building a brand.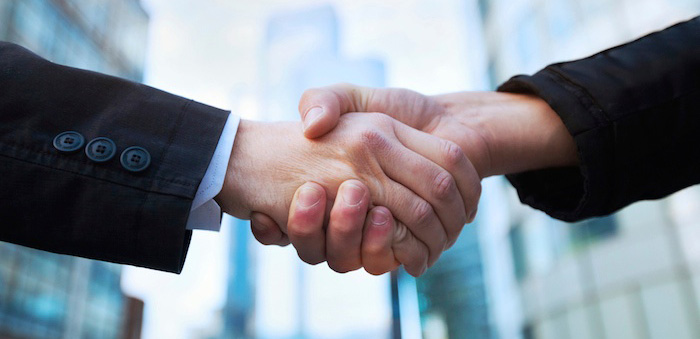 Good brands around the world are loved and trusted.
Blogging helps build trust depending on the target market.
The more business forums, the more people are familiar with the business.
The more they know the business, the more will be their trust in the business.
That's where it comes to playing brand building.
Your blog is a resource that you can use to make your future customer's minds credible.
Prospects can read and gain value from your content.
Consumers will then become much more willing to buy from you because through your blog you have already given them a substantial benefit.
9. Become Industry Experts
Blogging is a good way for companies to share information about the business or other similar areas of interest with their consumers.
Successful companies regularly publish blog articles to demonstrate their authority as a pioneer in the industry and expert on the subject.
Regardless of how small your company is, by providing valuable, expert information in your blog posts, you can build confidence and influence within your industry.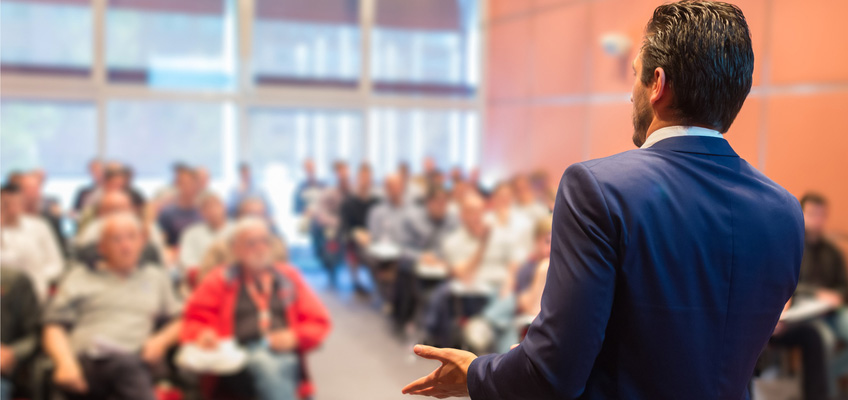 Over time, you become a tool for valuable, insightful content that can eventually result in higher conversion rates.
A client who reads your blog will often have a relationship with you and trust you.
This is particularly significant for small businesses seeking legitimacy in order to compete with larger businesses.
10. Lead Generation and Conversions
By asking visitors to subscribe to your blog posts, you can use your blog to get emails from interested leads.
Such emails can then be used to maximize contact points for marketing purposes.
Achieving a high number of potential consumers can be obtained by maintaining a blog that gives out necessary and valuable information to the readers.

The more useful articles you publish on your blog, the better the website looks at search engines such as Google.
As a result, through the quest, you can draw more visitors.
The door is now open for email marketing opportunities to promote your company, submit special promotions, and more, not only will they see your blog posts daily.
The more often you can communicate with a client, the greater the opportunity to convert them into customers.
Conclusion
If you want to grow your online presence, you need to regularly create high-quality content.
One of the best ways to do this is through a blog.
You can create goodwill, improve search engine rankings, increasing website traffic, and cultivate relationships with current and potential customers with minimal effort and expense.
This is an opportunity not to pass up any business organization.