Guest blogging is one of the trending online marketing techniques that can help your website's SEO by increasing the number of referring domains and passing quality link juice.
Guest blogging also has other benefits and importance to elevate your company's brand online. Moreover, it involves a few guidelines and techniques to nail the channel and get the maximum advantage from it.
Here is our detailed article on everything that you need to know about guest blogging if you are starting for the first time.
What is Guest Blogging
Guest blogging is a way to improve SEO value and generate more traffic for a website by contributing articles to other websites.
As the name goes, "guest blogging" will allow you to share your knowledge and expertise to other websites through a blog post. Your article will help other website's audience by sharing your experience related to a particular field of study.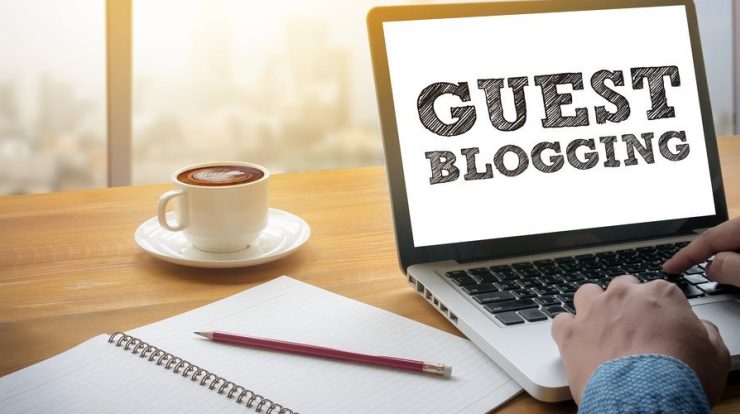 When you contribute a guest blog, you will get credit for your contribution in the form of backlink of your website. Usually, you will get a byline at the end of the post where you can write your bio and cite your website there.
In some cases, you can also mention your website link in the body of the content if the link adds value to the post.
In the end, guest blogging is a win-win situation for both the parties as to the website, where the article is published, will get fresh content and the one who wrote the post receives a backlink in return.
Benefits of Guest Blogging
1. Get Quality Website Traffic
The number one reason why so many people and marketers cherish guest blogging is the amount of traffic it sends to their websites.
Unlike other forms of digital marketing, you get relevant website traffic through a guest blog because people who would read the blog is already interested in your niche.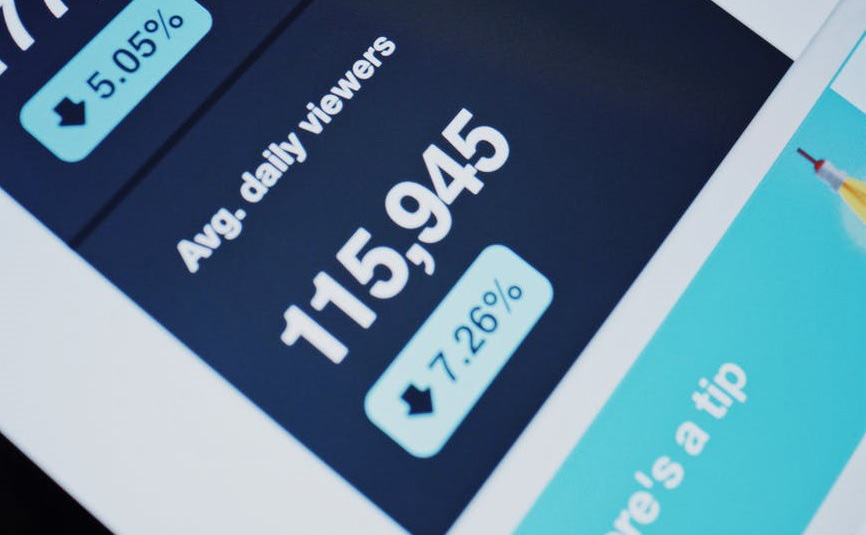 If the readers find the article useful, they want to know more about you or read more content of yours and may end up on your website. So, they can know more about through the byline of your guest post.
This way, you get more people visiting your website, and these people share the same niche interest of yours and would highly likely to engage with more content of yours or purchase products or services from your website.
2. Get SEO Benefit and Improve Domain Authority
Leading search engines like Google checks how much referring domains do your website has to know if your website is authoritative.
If relevant and high authority domains refer to your website, you get quality link juice that will improve your website's organic search engine ranking.
Since you get a backlink from every guest post, your website will get more referring domains which will improve the domain authority of your website and improve the position in SERP.
It is like word-of-mouth marketing. In the real world, when people share their experiences with your brand, your business gets impacted. If celebrities or authorities refer your business, you would, of course, get more business.
Similarly, Google considers backlinks as referrals by a website to another website. So, the better and relevant referrals you have, the higher the chances your website has to rank in SERP.
3. Develop Your Online Influence
Publishing on high-authority websites creates a reputation for yourself.
For example, if you are a contributor to the leading websites like Inc, Entrepreneur, Forbes, Business2Community, etc., the audience will take your words seriously and consider you as an authority in your niche.
In the online marketing landscape, you have to prove your worth to earn the trust of prospects and convert them as your buyers. So, guest blogging can help you prove your credibility by allowing you to post your content on a high-quality website.
Your contribution to the leading websites will help you earn the trust of people and increase conversions of your website.
4. You Get Versatile Portfolio
Through guest blogging, you can develop your personal identity. You can showcase your work in a client proposal or job interview to conclude the conversation in your favour.
The other person will consider you as an authority if you show them your portfolio of guest blogs. For the people who are writers or journalists can show that their writing skills are appreciated and published by the leading websites.
So, you can easily convince a client or employer to hire you.
5. You Can Improve Your Copywriting Skills
Every article requires a different mindset and unique perspective to make it most useful for ideal readers. Sometimes, you would be targeting professionals and experts through your blog and sometimes you have to write a detailed guide for beginners.
So, you will know how to craft content, how to write something that makes people laugh, think, and take actions towards something productive.
This is a power that writing gives you. You can change someone and impact their lives through your writing.
Furthermore, you would also have to think about search engines, readers, and the website's guidelines to publish the article. So, you get a 360-degree copywriting experience through guest blogging.
6. Grow Brand Awareness
Through guest blogging, you can showcase your expertise and let people know what your company does and how it can help them improve their businesses.
It is a great way to create brand awareness for your organization while also helping people with your high-quality content.
7. Grow Social Media Following
Through guest blogging, you are telling readers about your skills and expertise. In some websites, you also get a chance to write your bio and edit it whenever you feel necessary.
You can mention one of your social media links to let people contact you and follow you to get the updates of your niche. This way, you can connect with them and grow your social media following and develop your authority in your niche.
How to Begin Guest Blogging for Your Website
● Search Websites
Finding a website is the first step of guest blogging.
You need a destination where you can share your thoughts in the form of a contributing a post.
However, to succeed in guest blogging, website relevance plays a crucial role.
You have got to find a website where your knowledge and insights are appreciated. You must find a destination where you post something that provides value to the user.
For example, if you know something about movies and TV-shows then you cannot post your content on a health blog.
Visit to Google and type "write for us" + "your niche"
For example, you run a fitness blog and want to publish a guest post on the same. So you typed "write for us" + "fitness" and got something like below.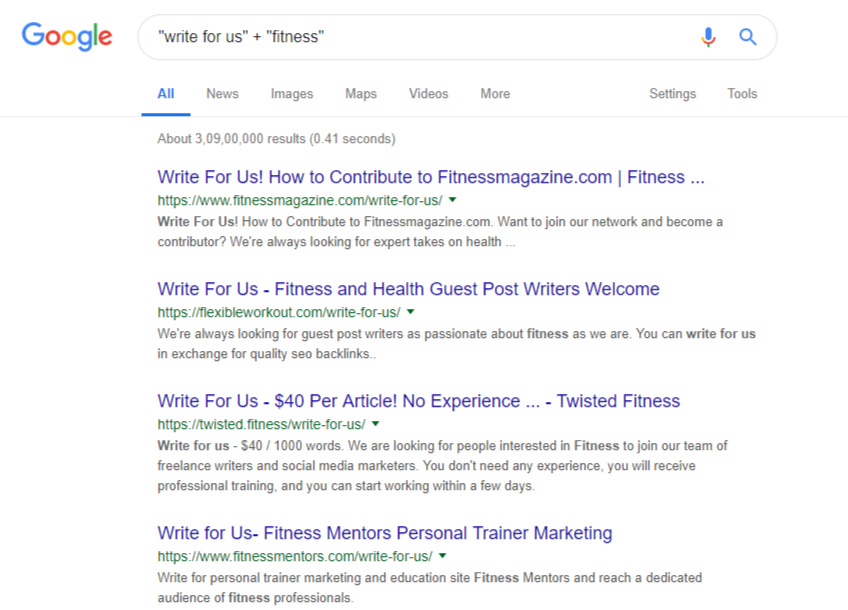 You can also try below strings to get more websites to publish your guest post.
"Guest post guidelines" + "<your keyword>"
"Submit article" + "<your keyword>"
"Write for us" + "<your keyword>"
"contributor guidelines" + "<your keyword>"
"guest blog post wanted" + "<your keyword>"
"blogger wanted" + "<your keyword>"
"writer wanted" + "<your keyword>"
"article wanted" + "<your keyword>"
"blog post needed" + "<your keyword>"
"article needed" + "<your keyword>"
"writer needed" + "<your keyword>"
"accepting guest posts" + "<your keyword>"
After finding websites of primary keyword, you can expand your horizon by searching relevant niches.
Say you are looking for fitness blogs, so you can also search for fitness, gym, health, medical, or diet blog. Your content would work best for all these niches.
Determine what are the relevant niche of your business and then give it a try.
● Check the Traffic and Social Media Following of the Website
Check the metrics of the website to understand if they are credible enough for you to invest time and resources in making a dedicated post for them.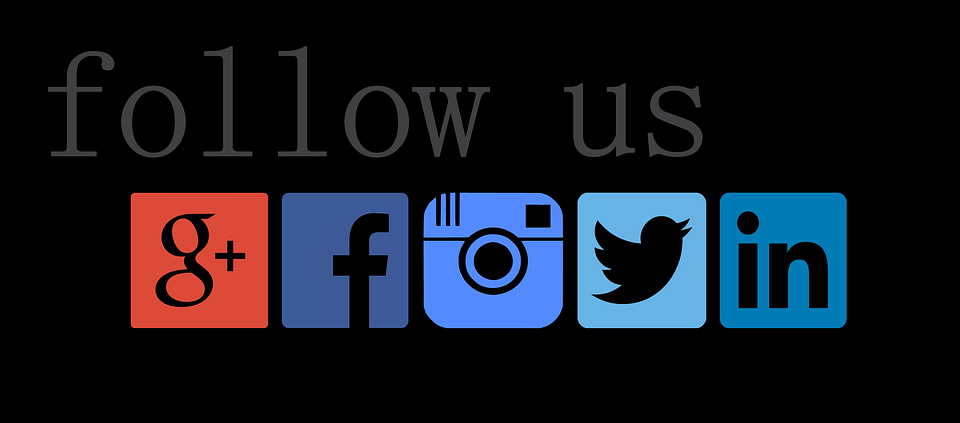 Visit their contact page or go to the footer of the page to know their social media accounts. See if they have a decent following and active social media feed.
To check the traffic, you can use Neil Patel's Traffic Analyzer, SEMRush, Ahrefs to get the idea of average visitors on the website.
● Write a Bio
In the world of guest blogging, your bio is your identity. Through your byline, people would know about you as a person.

Your bio should establish you as an authority of your niche. You can showcase the awards that you have got, the results that you have achieved to let people know that you know what you are talking about through your articles.
You can also mention your website name in your bio to let people explore more about your work.
● Understand the Type of Content the Website Accepts
Research the recent articles on the website where you want to publish your post. See how they communicate through their blogs, what kind of information they provide, how they offer and anticipate their ideal reader.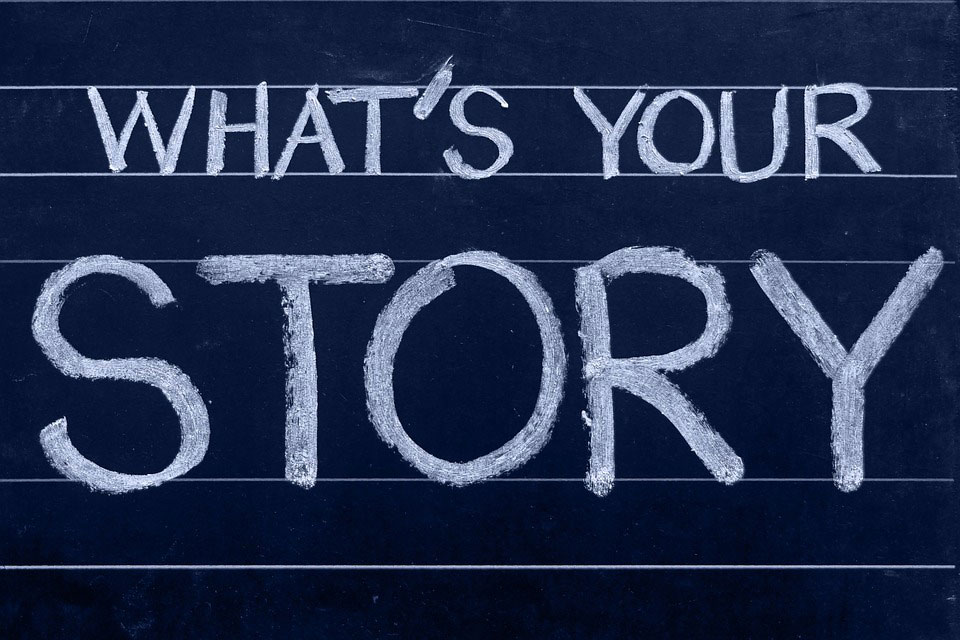 Then, understand how your knowledge would fit with the process of the blog. You would have to craft a content that aligns with the style of the blog where you want to publish.
See if they publish listicles, hot-to or case studies in their blogs.
● Outreach to Bloggers
To publish your articles, you need to get in touch with the webmaster of the website where you want to contribute a post.
Understand a real-time scenario that the person whom you are contacting may be receiving dozens of emails for guest blogging request, so your email must stand out of the pack and encourage the person to open and respond to it.

You must also mention your previously published articles to let the owner know what kind of articles you can write.
Below is the email template, you can use to contact the blogger.
Subject: Want to Contribute a Guest Blog on <Website Name>
Hi There,
I've read your blog about <mention a relevant blog> and really loved the way you covered <mention a sub-topic>.
I also have another blog idea for your readers which you might like.
Title – <mention your title>
Description – <write short description>
You can check out my previously published stories.
I look forward to hearing from you.
Warm Regards,
Your Name
Your Signature
Ensure that you have a genuine signature that has
Your Company Name
Logo
Website/Blog URL
Social Media Profiles
Awards and Recognition
Contact Number (Optional)
● How to Write a Guest Post – General Tips
Even though you have a ton of cool stuff to share with the audience, you still need the art of storytelling that is aligned with excellent copywriting skills to convey your message effectively with users.
Here are some of the tips to take care before writing a guest post
Give the maximum value you can.
Make sure it is not plagiarized.
Share your point-of-view.
Write in a conversational tone.
Mention statistics and numbers.
Cite relevant resource whenever necessary.
Include graphs and tables.
Please check the contributor's guidelines page to know the rules and things to make sure before submitting the guest post.
In the guidelines page only, you might find an email address, a form or a link where you can submit your post.
You would also know more information about the word count, topic ideas, image size, and so on.
● Promote Your Content on Social Media
After your post is accepted and published, pat yourself on the back because your hard work has paid off.
Now, share your content on different social media platforms and let people know about the new title that they might find useful.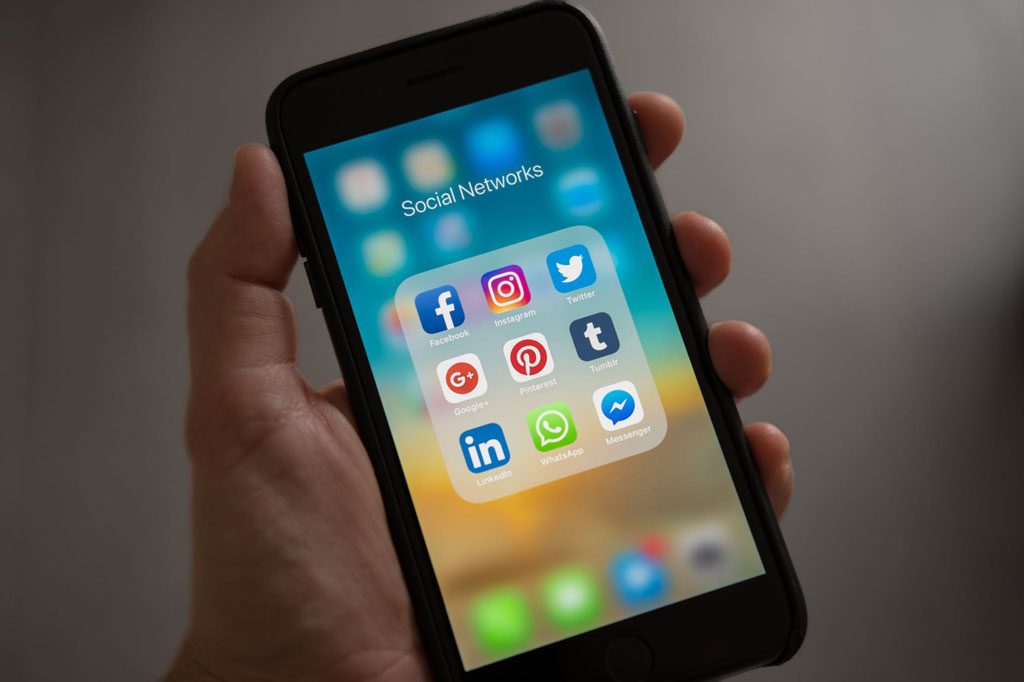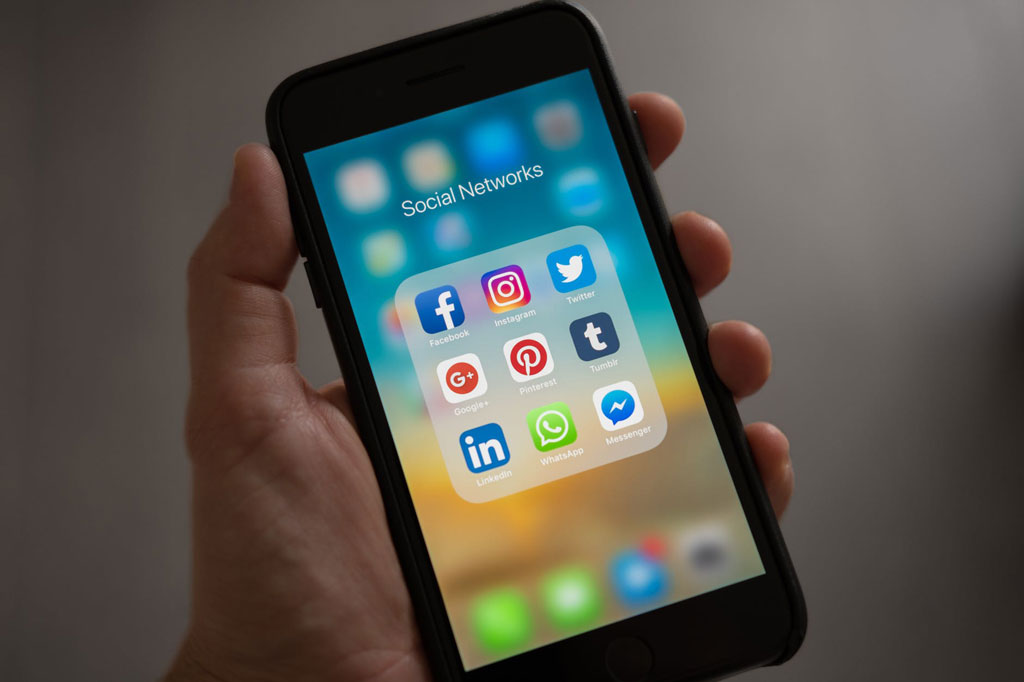 Promoting through social media will bring new visitors to the blog.
Tip: If you have previously published a blog on another website, cite that website link to the relevant anchor text on the new guest blog.
Now tell that another blog owner that you have shared the website's link in the new blog post and request the owner to share the article on social media profile.
● Reply to Comments
Be extremely attentive to the comments that you are receiving on your articles. These feedbacks or comments will allow you to grow your network and build a community of your readers.
Replying to the comments is an excellent gesture to the people who took time to comment on your article. This shows that you are sincere and concerned about the feedback that you get for your articles.
Conclusion – How Often Should I Publish
There is absolutely no limit to the number of guest posts you should publish each month or week.
Based on your marketing objective and availability, you can publish as many blog posts as possible. However, ensure that you are distributing valuable content on high authority and relevant websites to get the maximum benefit of guest blogging activity.
We would love to know what do you think about guest blogging. Share your feedback in the comments about the same.