Did you ever think that YouTube being a rock-solid entertainment channel would ever convert into a profitable marketing platform?
Well, YouTube marketing is the next in-thing that can help you to take over your competitors in the online space.
Did you know that according to Hubspot 54% of consumers want to see more video content from a brand or business they support?
A majority of the audience is shifting towards videos. This makes YouTube a core component of the overall marketing strategy.
This gives you a promising opportunity to start investing in YouTube marketing so that you can reach out to a target audience.
Just like other dimensions of marketing, you should also invest some time in drafting an efficient YouTube marketing plan and then start implementing the strategies.
Before we delve into YouTube marketing strategy, let us first know what YouTube marketing is all about.
YouTube marketing is a type of digital marketing that connects with your target audience and promotes your business by using video content.
1. Benefits of YouTube Marketing
(i) Capture Attention
As we already know that YouTube is the second largest search engine after Google. It reaches out to billions of people around the globe.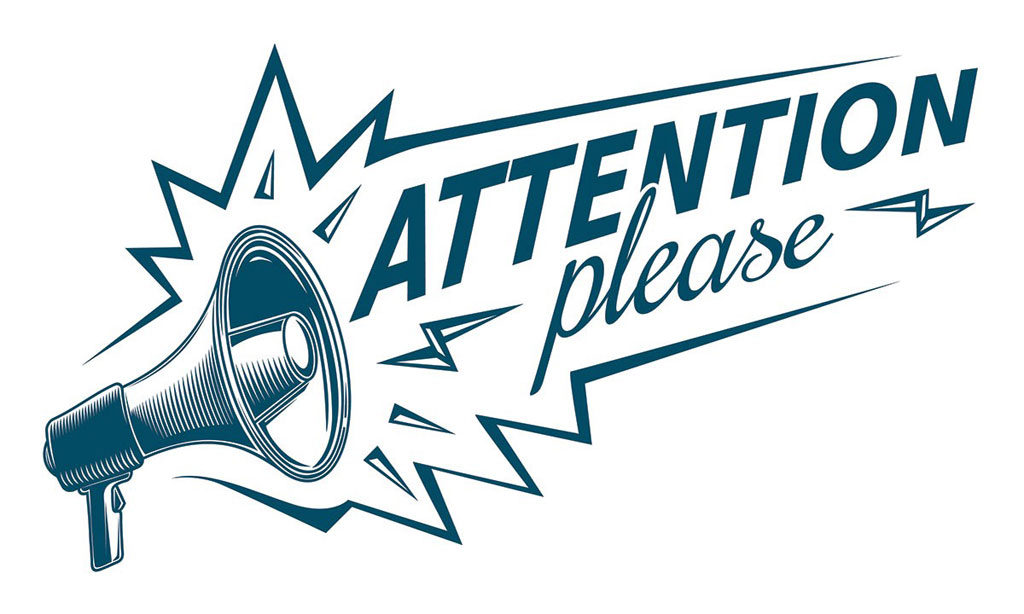 It is literally accessible anywhere on a variety of devices. As a matter of fact, YouTube is available in 61 languages and is used in more than 75 countries.
By using YouTube in your overall content marketing strategy, you will gain more exposure, get more viewers and will increase your follower base over time.
(ii) Generate High Traffic
By having a user base in billions, YouTube offers promising traffic opportunities.
Videos on YouTube have the potential to reach out to millions of viewers.

So, if you too keep adding your videos on YouTube, a huge number of people will be viewing your videos and this will certainly increase your website traffic.
By using YouTube as part of your marketing strategy, you are directing more authority towards your website.
As a result of more authority, your search engine rankings will certainly boost.
(iii) Evergreen Content
When you use YouTube in your overall marketing strategy, you can repurpose your written or audio content without spending a lot of time researching.
It is true that repurposing content is one of the most effective forms of content marketing.
You can easily repurpose podcasts, blogs, infographics, and presentations in a video and share it across the globe. By doing this, you will make your content evergreen and it will never die.
(iv) YouTube Videos Build Trust
If you are serious about YouTube marketing, you must be serious about sharing the best videos too, because video content is likely to engage a majority of the target audience by igniting emotions.
When people watch their inspirations talking about a particular brand they tend to connect easily with that brand. This builds a sense of credibility among users.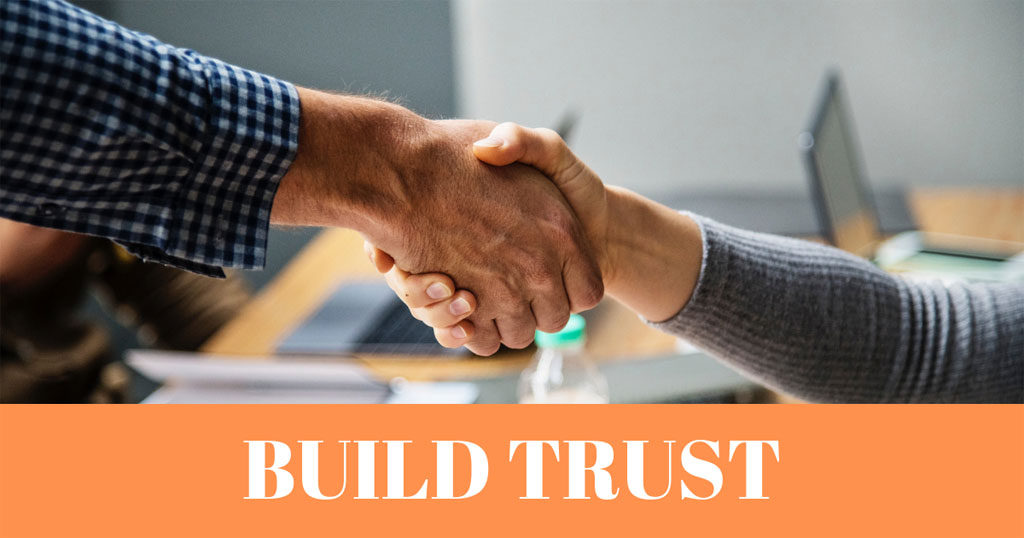 Therefore, promotional videos by some famous and inspirational personalities ought to provide an upper-edge to your brand awareness.
With YouTube marketing, you can influence the audience by using emotions to directly connect with them so that they trust your brand.
(v) Videos Boost Conversions and Sales
According to a few studies, 74% of users who watch a tutorial video about a product tend to subsequently buy the product as well.
Videos tend to build an emotional connection between the company and customers. They are capable of igniting emotions in customers through its content and direction.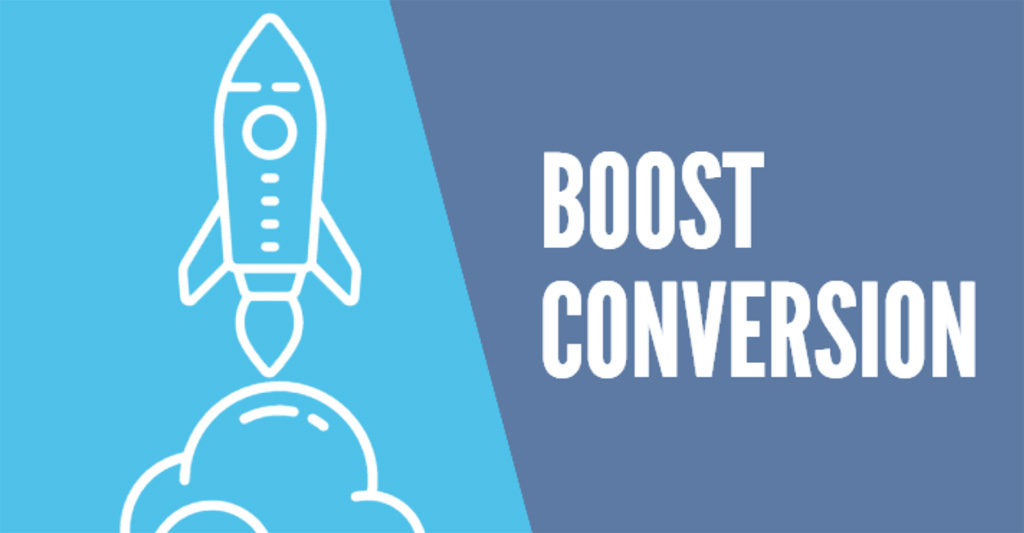 In just a short span of time, video content reaches a majority of the people and grabs their attention immediately. Especially an e-commerce website cannot provide their customers with the real feel of the product. So for them, the video is a crucial aspect.
What the product looks like, what it does, what are its features and what benefits it provides; all of these can be displayed through a short and crisp video.
(vi) Videos Lead to Increased Brand Awareness
The first step towards creating a proper customer base is to first make sure that your customers know about the existence of your product/service.
You need to create brand awareness for your product or service. Increasing your brand awareness is critically important as it builds a network for conversion and sales to flow in.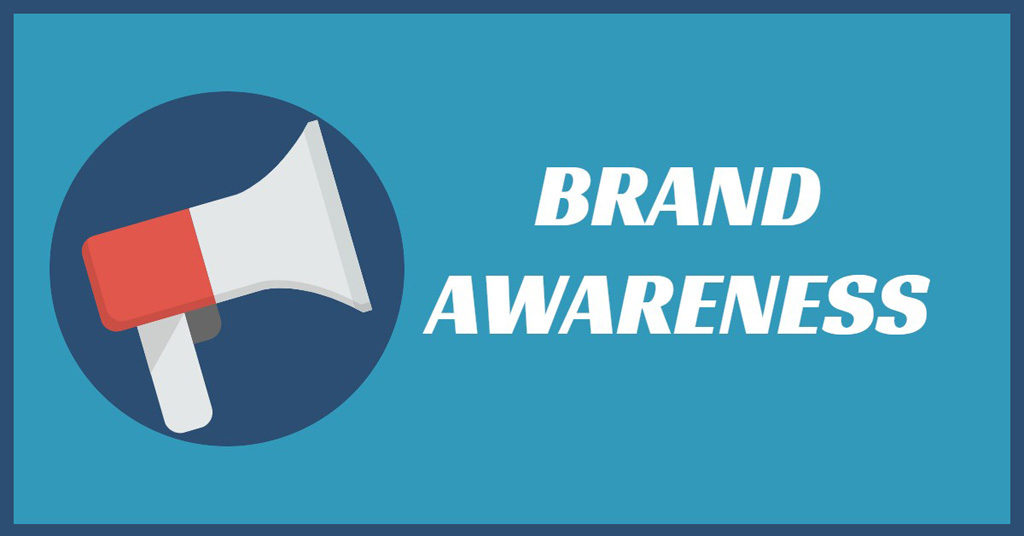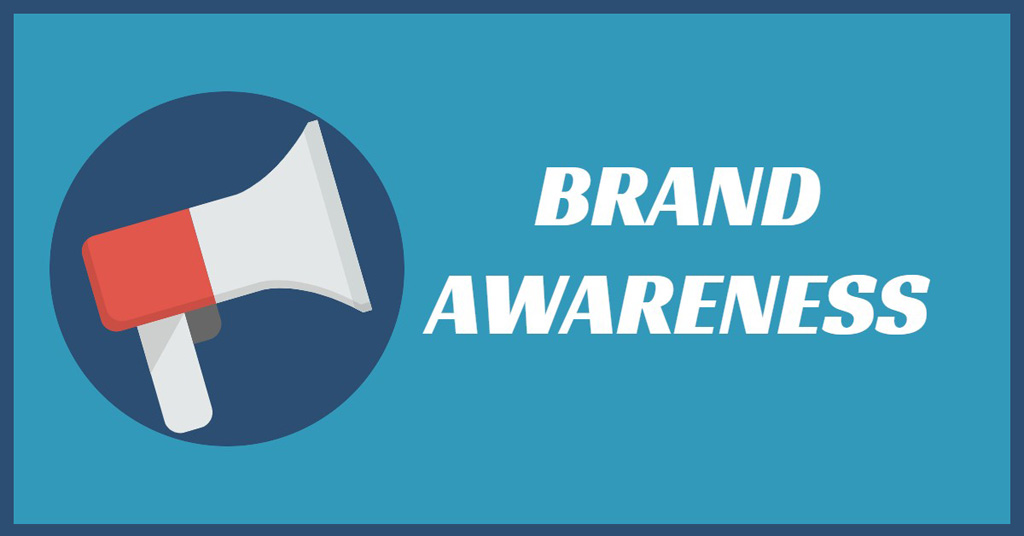 YouTube marketing showcases as an exemplary platform to create and enhance your brand awareness as it offers a qualified informational experience to the viewer.
Videos portray an authentic look of your brand and tell a complete story about it in a powerful and eye-catching way.
To enhance your brand awareness, you first need to identify and target your potential audience.
Since videos directly convey your messages through images, visuals, sounds, and colors, it is absolutely a strong presenter when it comes to brand awareness.
2. Types of YouTube Marketing Videos
(i) Demo Videos
Demo videos are a great way to display and portray your product.
They can comprise of the new features that are about to launch and provide a brief tutorial on how to use them.
But the essential thing is that good demos don't have to be perfect for the product, they have to be perfect for the audience.
(ii) Culture Videos
When customers use the products and services they get to be a part of your company's culture as well.
Depicting how organized and disciplined your organization is through videos provides an upper edge and builds a healthy and trustworthy relationship with your customers.
Using video to show off your company's personality is a great way to engage your audience.
(iii) Explainer Videos
Today the majority of us refer to tutorial videos whenever we are unable to use a service or product.
Customers refer to such videos because they are short and crisp.
Attention spans are very short these days and people do not want to sit and watch a 10-minute video just to realize your solution isn't the right one.
So make sure your videos are self-sufficient to explain the following key points. Eg What your product or service is, the benefit of your product or service and how your product or service works
(iv) Corporate Videos
Corporate videos are implied to showcase your company's vision to your audience.
They can be creatively designed to put forward your company's awards and achievements and also its objectives and values.
These videos can be very useful in converting prospects who are considering a variety of options.
(v) Testimonial Videos
People tend to believe better and faster when they see real-life examples.
Testimonial videos include details about the problems that the customers were facing prior to using your products and key product features that helped solve their problems.
(vi) Event Videos
Live streaming of events is a new trend that's evolving these days.
You can go live on social media presenting your events. This connects with your fans and followers. Instagram stories are another tool that can be used for the same.
You can get professional video makers to record corporate event videos and then post them up on your social pages.
(vii) Expert Interviews
By associating your company with experts with a positive reputation builds more credibility with your own audience.
Interviews are the best way to build content rapidly. Generally, people are inclined towards following those who inspire them. So associating your brand with inspirational leaders is nothing but the cherry on the cake.
(viii) Animated Videos
Animated videos are fruitful if your products are complex to understand.
They provide a quite simple understanding of your product.
You may go with whiteboard animations because they are very affordable and popular these days.
3. Steps to Create a Strong YouTube Marketing Strategy
(i) Start with a Goal
Imagine embarking on a journey to nowhere. Sounds weird, isn't it? Same is the case here with YouTube marketing.
Merely doing YouTube marketing without having a proper goal or objective is simply absurd.
Before you get ahead with YouTube marketing, set a defined goal that you want to achieve.
Plan out the details and make a list of the top objectives that you want to achieve.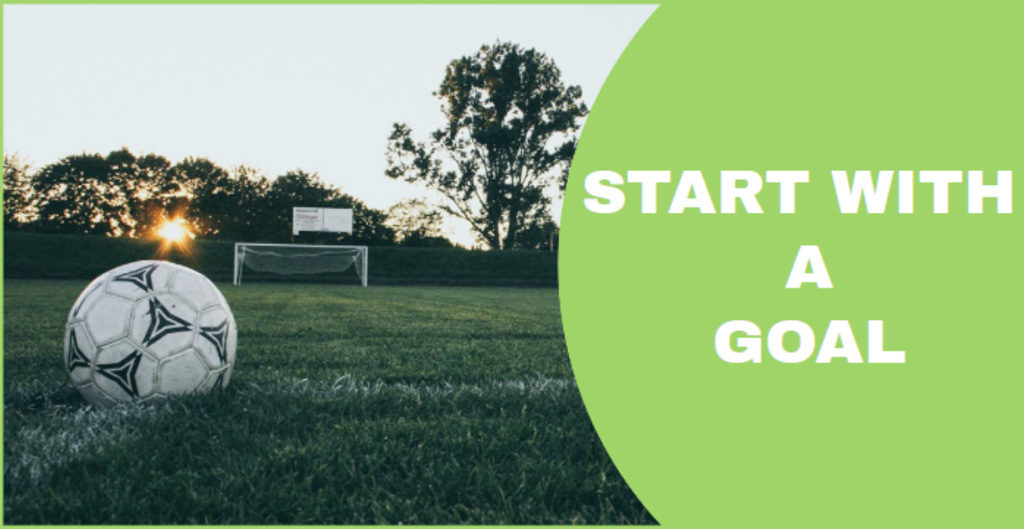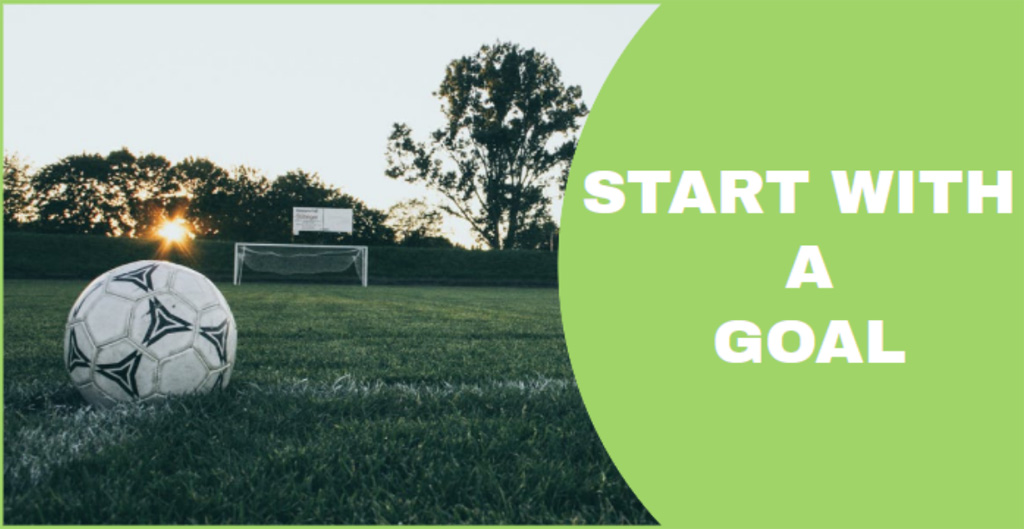 Define the marketing goal for that particular video.
Think about whether you want to increase leads or sales conversions, boost website traffic or engagement, keep customers on your website longer or build brand awareness.
Once you have a clear cut idea of it, initiate the next step.
Plan how are you going to achieve that goal and simultaneously decide which type of video you should shoot.
For example, if your objective is to create brand awareness, you should make a customer testimonial video.
Further, if you are looking forward to increasing conversions and sales, then you should make demo videos.
Similarly, for keeping the customers on your website for a longer time, you can make explainer videos.
(ii) Choose Your Target Audience
The video should be intended to deliver to the needs and interests of your audience.
Try to determine your target audience, if it is for a particular age group or for a particular gender or profession.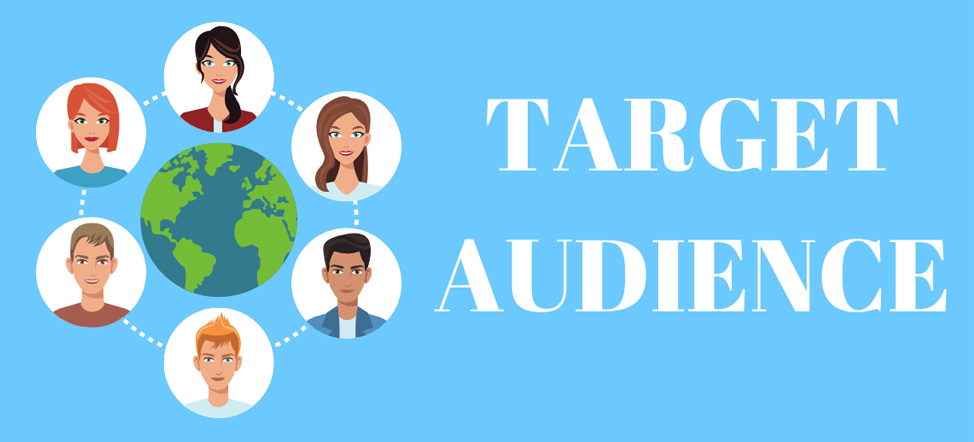 Next, determine which platforms are best where you can publish your video so that it reaches the right audience.
It's important to self-analyze your video and check if it's intended to provide a solution to your audience for their problems and force their attention to fall on it or they will simply scroll up your video.
(iii) Narrate a Story
Ultimately, it is a fact that hardly people resist any good story.
People generally like to listen to as well tell stories because psychologically, stories help us to experience emotions.
Storytelling is one of the most effective ways to communicate a message.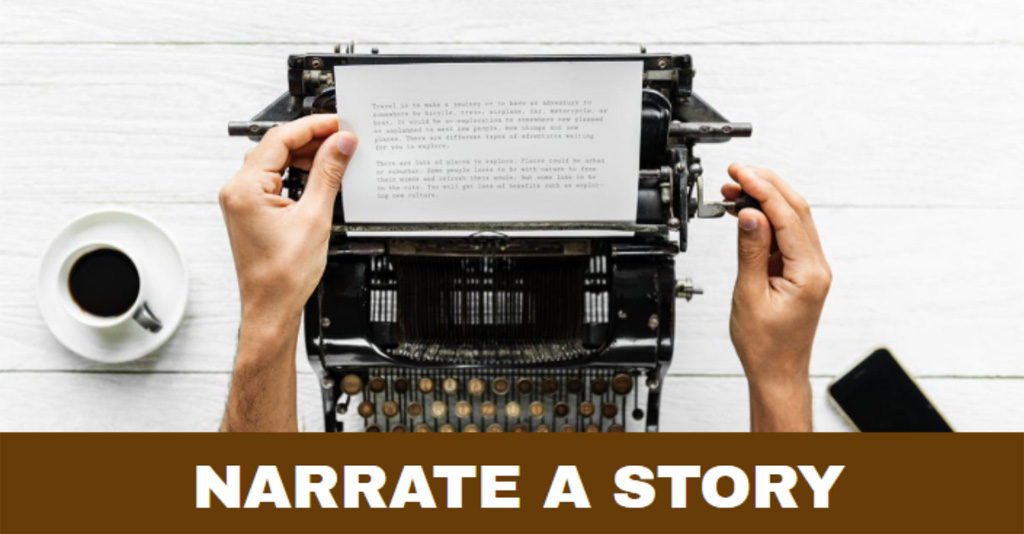 Use this phenomenon in your YouTube marketing in the best possible way.
Create your video around a story with a beginning, a middle and an end.
Try to connect with your viewers on an emotional level.
Whenever you are creating videos, try to ask yourself about the storyline that you are going to represent in the video.
Connect with them and make them understand how your product or service will fit into their lives and benefit them.
(iv) Don't Make It Just for the Sake of Making It
Determine what results you are expecting from your business video.
Whether YouTube marketing is for increasing brand awareness, for explaining your product or for some other reason.
It needs to fit your strategy and needs to have its own clear message.
Incorporating too many messages or no message can lead you to a situation where the audience loses interest or even trust in the worst case.
Delivering only a single message makes your video shorter and hence more concise. Once you have an objective, the roadmap to follow becomes clear.
(v) Plan Your Budget, Do Not Overspend
If your budget is limited then you must manage your expectations from your implementations.
Do not expect a lot, that you feel unsatisfied with your results later on.
At the same time, video production is more cost-effective than ever. You can start shooting high-quality, 4K video with the help of your Smartphone.
(vi) Make the Best in First 10 Seconds
In this fast-moving world, people do not have time to actually spend a few minutes in understanding the perspective of your video.
Your video should be accomplished so well that it could attract one's attraction within the first 10 seconds.
These first few seconds can be the deciding factor for the turn-up ratio of your sales.
Your video should immediately convey its value and answer the most common question of viewers that "why should I watch it?" question that will be on your audience's mind.
One can try to commence curiosity in the audience by asking questions or using teasers.
(vii) Do Not Compromise On Video Quality
Just because your target audience is more likely to watch a video doesn't mean that you can post poor-quality videos.
Blurred videos are a turn off for the audience. It's important to stay focused on quality over quantity.
The audience will develop a negative perception of your brand if you publish a poor quality video because they are used to watching high-quality videos.
Getting video shares expands your reach. This cannot be attained if you drive your attention away from the video's quality.
High-quality videos will lead to prolonged engagement and hence will captivate your target audience. This will eventually convert your ideal customers in the long run.
(viii) Measure and Learn
To justify your investment, the most significant thing is to analyze the associated results.
For that, you need to keep in mind what was the main objective of your video. It might be to increase brand awareness, engagement or conversions.
It is difficult to expect all your goals to get accomplished through a single video. So analyzing your results accordingly is what's required.
There are a few metrics on the basis of which you can evaluate your performance and move further. Some of them are:
View Count: View count is the actual number of times the users have viewed your video. This metric is helpful when you wish to increase brand awareness.

Social Sharing and Comments: To reach a lot of people social sharing is really fruitful. The individuals who view your video and take out time to even share it definitely would have found your video worth watching. This gives a positive sign that your video has been able to attract them.

Video Completions: A video completion is the number of times a video is played until its completion. You will obviously expect your video to be watched entirely. A video completion is even more important than the view count.

Other metrics can include conversion rate, play rate, click-through rate, and bounce rate.
4. YouTube SEO: Best Practices
Now that you are looking forward to using YouTube marketing strategy in your overall marketing, you should also ensure to take care of the SEO aspect as well.
It is a widely known fact that Youtube is the second largest search engine after Google. Thus, you have to also make sure that you get a higher rank in YouTube's search engine also.
There are various factors on the basis of which you can optimize your YouTube videos with an aim to get higher ranks on both YouTube and Google.
To optimize your YouTube videos for SEO, you have to simply optimize the metadata.
Metadata is the information of your video that consists of title, tags, description, category, subtitles, thumbnail and even the closed captions.
Your YouTube videos are perfectly indexed when you provide the right information in the metadata.
(i) Title of the YouTube Video
It is highly important to optimize the title of your YouTube video because it is the first thing that engages with the audience.
Ensure to have a compelling and clear title and include the primary keyword in it.
(ii) Description
Only about 100 characters of the description are shown which is followed by a "Show More" clickable button.
Thus, ensure to have the primary keyword along with the Call-To-Action in the first 2-3 lines.
Include the video transcript in the description as you can add most of your keywords here and subsequently improve SEO.
(iii) Tags
Put all your primary and secondary keywords in your tags. This will not only improve your SEO but will also help your audience to find you.
(iv) Category
Choose a category that best suits your niche so as to improve your search by the users.
(v) Thumbnail
Thumbnails are the mail images that viewers get to see when they are scrolling through videos. Create highly customized thumbnails to gather more target audience.
5. Host YouTube Contests
Contests have become an integral technique to grab the attention of the audience and increase engagement.
Just like Facebook and Instagram contests, YouTube also has a feature of holding contests.

As a matter of fact, YouTube contests are not as common as Facebook & Instagram contests.
This makes marketers give YouTube contest a second thought before actually implementing it.
As said, YouTube contest is a great strategy to increase subscribers, boost engagement and improve the rate of social shares.
Types of YouTube Contests are:
(i) Commenting Contests
Viewers leave a comment as to their entry. This type of contest is designed to increase engagement.
(ii) Subscriber Contests
This contest is specially designed for the non-subscribers where they can enter by subscribing to your channel.
(iii) Response Video Contests
Here the viewers are encouraged to create & upload their videos in response to your video.
(iv) Vote Contests
Here the users are asked to vote for their favorite option.
6. Things to Look for From a YouTube Marketing Agency
Owing to the fact that YouTube marketing has become a mandatory component of the marketing plan, there is no way you can avoid it.
If you think that at the initial stage you can not take hold of YouTube marketing all by yourself, you can look for a YouTube marketing agency to take care of your YouTube marketing needs.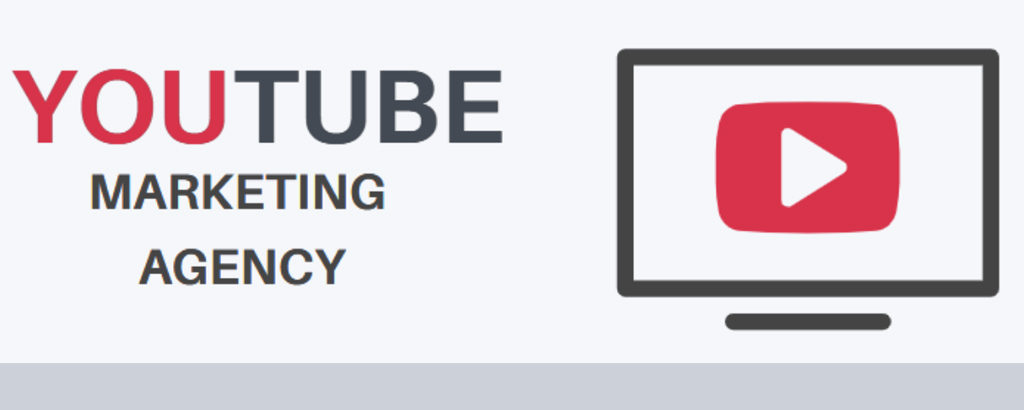 Thus, choosing the right agency for your business is important because they are the ones who will get your desired results.
Thus, while choosing a YouTube marketing agency, have a look at the following features before taking the final decision.
(i) Proactiveness and Flexibility
Find a YouTube marketing agency that adjusts quickly to your needs and requirements.
It is true that strategies keep on changing over time and so will your priorities related to YouTube marketing.
Thus, make sure that your YouTube marketing services agency is flexible in nature.
(ii) Complete Knowledge of Video Content
You cannot afford to outsource your Youtube marketing strategy to an agency that is a novice.
You should look for Youtube marketing services that have complete knowledge of what is happening in the YouTube marketing domain.
(iii) Testimonials
Testimonials are a great source that provides actual information about the working of a Youtube marketing services agency.
Look for proof and read reviews before choosing an agency for yourself.
(iv) Transparency
Look for an agency that is transparent in nature and does not hide anything from you.
They should be able to explain to you the strategies that they are using and what outcome are they expecting.
(v) Proper Resources
Have a look and see if the agency has all the required resources or not.
You don't want to collaborate with an agency that doesn't have enough resources to capitalize.
Conclusion
While being in the online space, you have to make sure that you stay updated with the latest trends and updates.
One such trend that has been seen in the digital marketing landscape is that of videos which have given birth to YouTube marketing.
Hopefully, by now you must have been inclined towards having a YouTube marketing plan for sure.
Decide your goal of creating a video and then choose a type from the options available. Focus on the key points of creating a perfect YouTube marketing strategy and implement the SEO tactics to improve your rankings.
If you still haven't created a YouTube strategy for your business, what are you waiting for?
Let's get started to shoot your first video!
Lights, Camera & Action!