Social selling is a marketing and advertising technique in which social media networks are used for interacting with target audiences, generating leads and ensuring conversions.
If you look closely selling has always been a social activity.
It has just become more sophisticated with the incorporation of technology in the process. From earlier days, sellers used to entice their customers by gaining their trust and offering them value.
The same practice is even being continued today, the only difference is that the mode of attracting and building relationships with potential customers has changed over time.
This change has been brought about by the entry of computers, mobile devices and social sites in our world. Earlier selling used to be done by means of a brick and mortar shop in the market place.
Now, it's being done via building a digital shop in the digital space and interacting on the web via social selling.
Defining Social Selling
Social selling is basically selling. However, in this process, the salesman of a brand first tries to build a relationship with the prospects.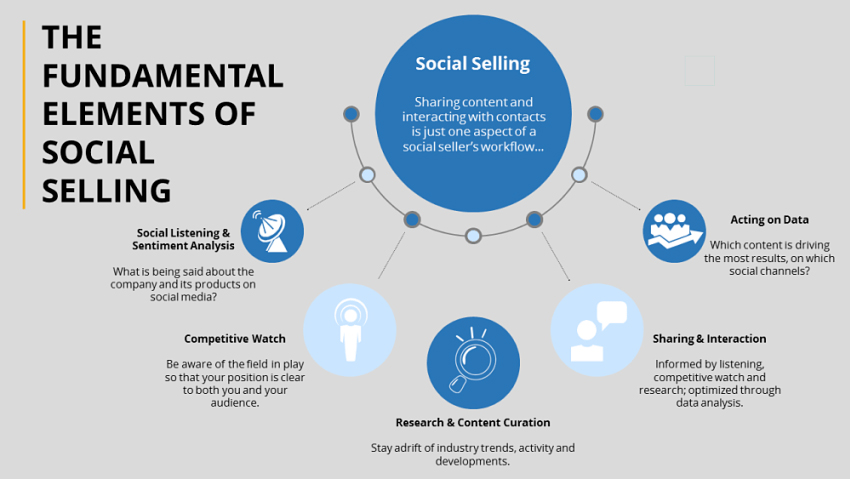 Image Source: UNSW Blog
This is done by directly interacting with them and answering their questions via social media sites like Facebook, LinkedIn, Instagram, Twitter, and others. In this process, the salesmen will try to offer interesting content and engage the prospects, until they are actually ready to make a purchase.
Social selling is not a quick process. However, it does offer the ability to find new prospects and building new business relationships which may ultimately lead to a sale.
What Social Selling is Not?
Many people may have come across the term social selling but they are not totally clear about its concept.
To give you a better idea, let us tell you what social selling is not. Well for starters, though social selling and social media marketing are in the same compound. Social selling and social media marketing are not the same.
What is the Main Difference?
The objective is the main difference between social selling and social media marketing.
While social media marketing may be done with the aim of increasing more likes and followers, social selling is done with the ultimate aim of making a sale or generating revenues.
Again, social selling is also different from social media advertising.
The Importance of Social Selling
Social selling is important for the sheer reason that more people are increasingly spending most of their time on social media sites.
This is making older practices like cold calling redundant in modern time.
Since the reach of digital is vast and it has successfully connected almost every nook and corner of the world; businesses quickly realized the opportunities that the process of selling in the digital space presented.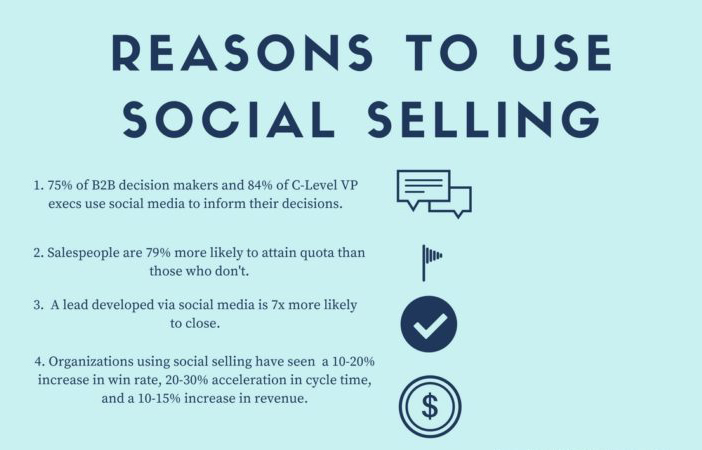 Image Source: Tenfold
The importance of social selling can be understood with the following data:
78% of the brands that practice social selling are far ahead in the competition than their peers.
39% of the B2B brands feel that social selling has drastically reduced their time spent on contact and account research.
Again, unlike traditional sales methods, social selling can easily accomplish the following points:
Generate and nurture a lead.
Do away with the need of cold calling.
Help to understand the need and wants of the prospects.
Build deep meaningful relationships with the target market.
Avoids the need for other sales methods that may be cold and intrusive.
According to a report from the 'State of Sales', sales professionals are increasingly shifting their focus of connecting with prospects to social media sites rather than following the age-old sales methods.
These facts are enough to indicate that social selling is a profitable endeavor for businesses and with time it will soon turn into an inexplicable part of revenue generation for any business.
Building Productive Relationships via Social Selling
Today the sales professionals are armed with a lot of information about their prospects.
This was not possible in the past before the existence of social media. All a salesperson could do was, guess what the prospects needs and deliver to them a weak sales-pitch in the hopes that it will work.
However, with social media, now sales professionals can engage in the process of social listening (observing what their prospects are saying and doing on social networking sites). Social listening can provide two of the most important weapons that make sales pitch work.
One of them being 'insight' and the other being 'empathy'.
With the combination of these two, a salesperson can be sure that his sales pitch will leave a prominent impact on the minds of his customers.
The social media can not only allow the sales rep to recognize prospects easily but can also enable them to discover the prospect's network. With all the real-time information provided by social media sites, it becomes easy for the sales professionals to observe what people are really interested in.
By incorporating these elements of interest in engaging prospects as well as observing their online activities, the sales rep can focus on solving the real problems of people. This alters their former approach, of no longer being about just pushing products.
Now it can be more about giving what people want. In this way, sales professionals are able to form real relationships with their customers.
Where Your Competitors are with Social Selling
We don't have to tell you that monitoring your competitors and their activities are important.
You already know that! However, the thing that you may be missing out on in your plan of observing the competitors is probably the use of social tools.
It turns out that social tools that make it easy for you to carry out the process of social selling can also prove highly beneficial when it comes to monitoring your competition.
How can you do that? – It's simple!
You can find a bunch of social tools like 'Google Alerts' that can provide you with the latest information of your competitors after you instruct it to notify you every time certain terms come up.
These terms can be some product name, brand name or even the names of certain individuals associated with the competitor brand. Apart from using social tools, other steps that you can take to monitor your competition is joining social groups and following key people of the competitor brand.
In this way, you can get an idea about what they are up to and what is going to be their next move. When you know what your competitors are planning to do, you can make your own plans accordingly and counteract their moves.
Who knows!
By keeping an eye on the competitors you may even start getting fresh ideas to help your own brand thrive.
Initiating Your Brand's Social Selling Journey
Social selling is about building relationships, but with an objective- The objective being generating leads and ultimately increasing sales.
Here we have compiled a list of tips that will help you in your journey of social selling.
• Choose the Right Social Media Platform
Choosing the right social media platform is the key to success when it comes to social selling. Given that there are plenty of social media sites out there, it is easy to get tempted and to start the process of social selling on all of them.
However, this will prove to be a wrong strategy and can lead you to waste your time without getting much ROI. So what is the right process?
The first thing that you need to do while deciding on the right social media platform for you is identifying who your target market is. More specifically, focus on the aspects of demographics such as age and occupation.
For example, if you are looking to build relationships with teenagers or young adults, Instagram and Facebook should be your choice of social media sites.
• Come-Up with a List of Companies to Follow
Almost everyone has a dream company they want to work with. With the power of social media, it doesn't have to be just a dream anymore.
First, you should create a list of all the companies that you wish to work with. Then to get noticed, you may want to share and comment on their tweets or posts. By keeping tabs on their big news such as they received an award and others you may be able to guess their next move.
Now, if you see them looking for some products or services you can sweep right in and offer to give them a demo of your work.
• Follow Some Key Twitter Users
Following some key Twitter users may prove beneficial to you. You can do this by making use of some of the tools such as the 'Followerwonk'.
Tools such as 'Followerwonk' can make your task of following a huge number of people on social sites easy. All you have to do is feed some keywords or terms such as 'marketing', 'sales', and 'CRM' and the tool will bring out a list of the relevant profiles.
'Followerwonk' can save your time further by doing away with the need of individually visiting the profiles to send people requests. Further, you can also take out the list to sort out the most relevant profiles.
• Get Notified on LinkedIn When Prospects Join
By taking advantage of the 'Saved Search Feature' of LinkedIn you can find some ideal profiles that match the criteria of your prospects.
This feature can also notify you when a profile matching that of your ideal prospect joins LinkedIn.
Some of the terms that you can use for lining up prospect profiles are 'industry' and 'job title'.  When you type in these fields such as 'industry' and 'job title' you may first be displayed the people you are already connected with on LinkedIn.
You will need to first remove this list and opt to check out the second level of the list that shows people who match your search query but with whom you are not connected with on LinkedIn.
• Be a Part of Relevant LinkedIn Groups
Another great way of starting social selling is through joining LinkedIn groups.
Joining these groups enables you to interact with people belonging to certain fields or having an interest in something. Just remember that people don't join groups to buy something, so don't give them a sales pitch.
Instead, aim to share your ideas and knowledge with the prospects in the group. With 600 million users and 1.8 million groups, LinkedIn is a fertile land for starting social selling.
• Keep Tabs on Existing Customers on Twitter
Twitter provides you the ability to create lists. This makes an ideal way of keeping tabs on your existing customers. You can like their tweets and even comment when you want to. Just remember that your actions should be meaningful and you should not come across as being creepy. By giving them a 'Like' or commenting on their tweets you can be sure to be on their radar.
• Create a Twitter List of Potential Customers
Twitter lists can also be helpful in identifying and monitoring potential customers. However, do not make this list public.
You don't want your competitors to get their hands on this list. Another point to look out for here is not to interact with the potential customers until they are the first ones to initiate the conversation.
You may only interact with them when they are looking for something and you can really help them in their search.
Social Selling Tools
Social selling may seem overwhelming for a complete beginner, but trust us it's easy.
To reassure you further, let us tell you that most small businesses find their potential clients through practicing social selling.
To make social selling a cake walk for you, we went ahead and compiled a bunch of most effective social selling tools, which when used will help you get more productive with your activities on social media.
Another good news; most of these tools are actually either free or are very inexpensive compared to the results they produce.
Without further ado, let's acquaint you with the top 9 social selling tools that you must use.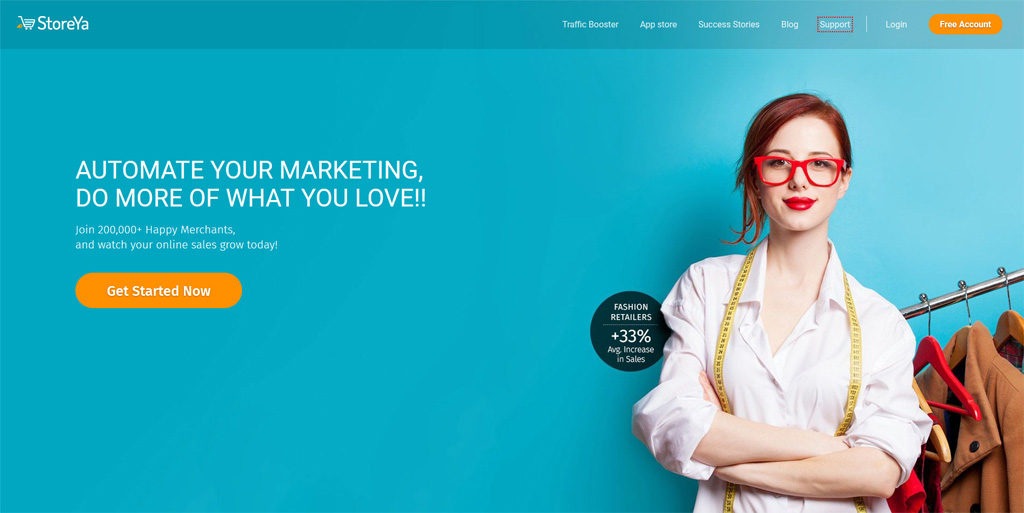 StoreYa is for those businesses that operate through a website. By that we mean, the business involves the selling of products or services to clients via a website. Further, if you want to focus on Facebook for social selling or most of your social media activities are on Facebook, then the StoreYa tool will prove highly beneficial for you.
This tool besides allowing you to import your information from your online store to Facebook also offers you a range of other features.
StoreYa comes with a price tag of $9.99 a month. Further, the tool can work with e-commerce platforms like Shopify, Magento, Prestashop, Paypal, Etsy, and others. It can be used with 30 e-commerce websites.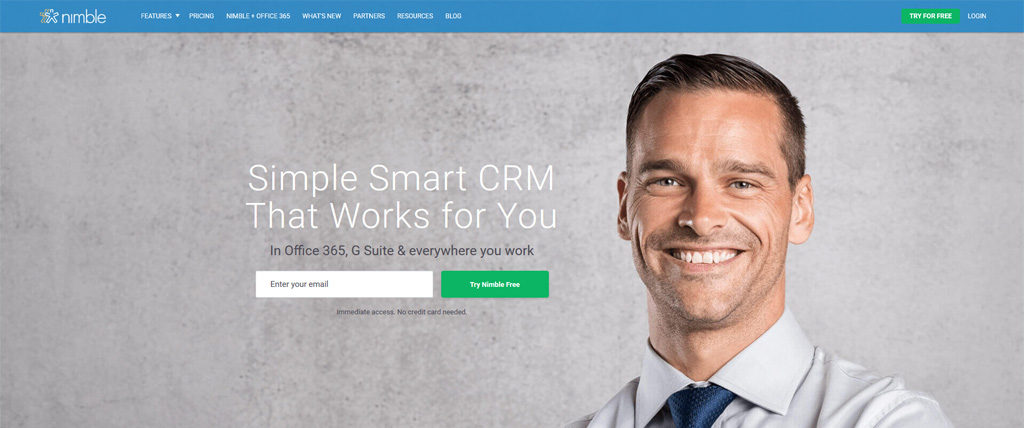 One of the best social selling tools for small businesses out there is 'Nimble'. It can be thought of as a complete social selling tool that has almost all the features required by small businesses.
Having a cost of $25 a month, 'Nimble' is one of the best tools that are on par with other expensive tools used by big enterprises. Some of the features that 'Nimble' offers include marketing automation, generating reports, deal pipelines, syncing with contacts and calendar, and email integration.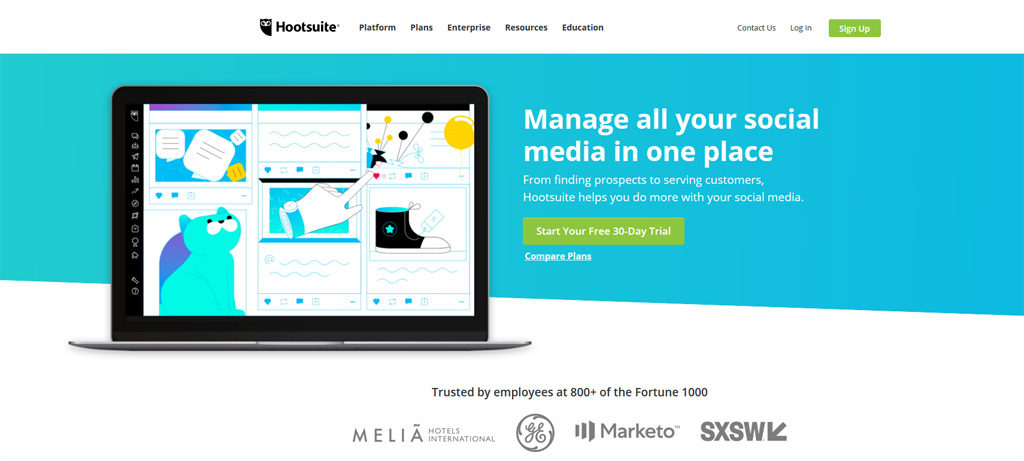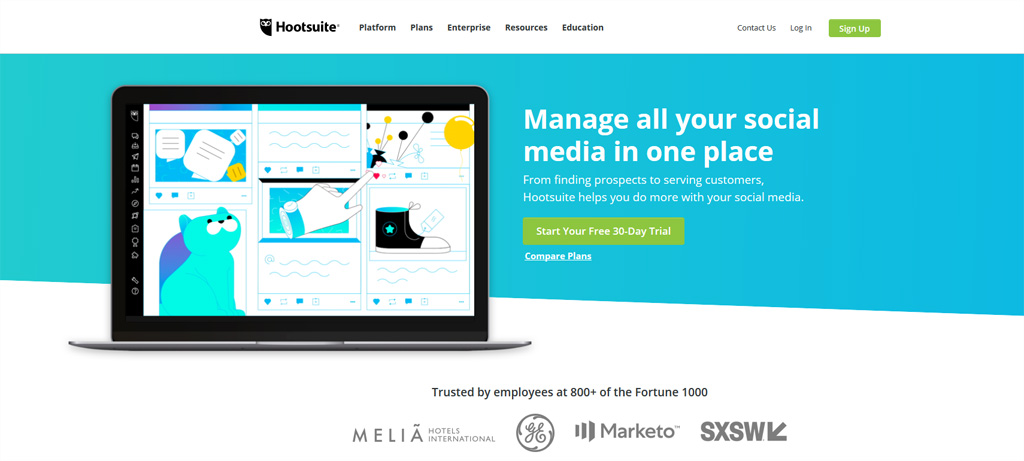 Most people are aware of Hootsuite. It is a very popular social media management tool. Now the question is why we are mentioning this social media management tool in this list. This is because despite being a social media management tool it can also be used for the purpose of social selling.
If you want to try it out, you can either go for the free version or can opt for the 30 day trial period of the paid version that costs around $35 a month.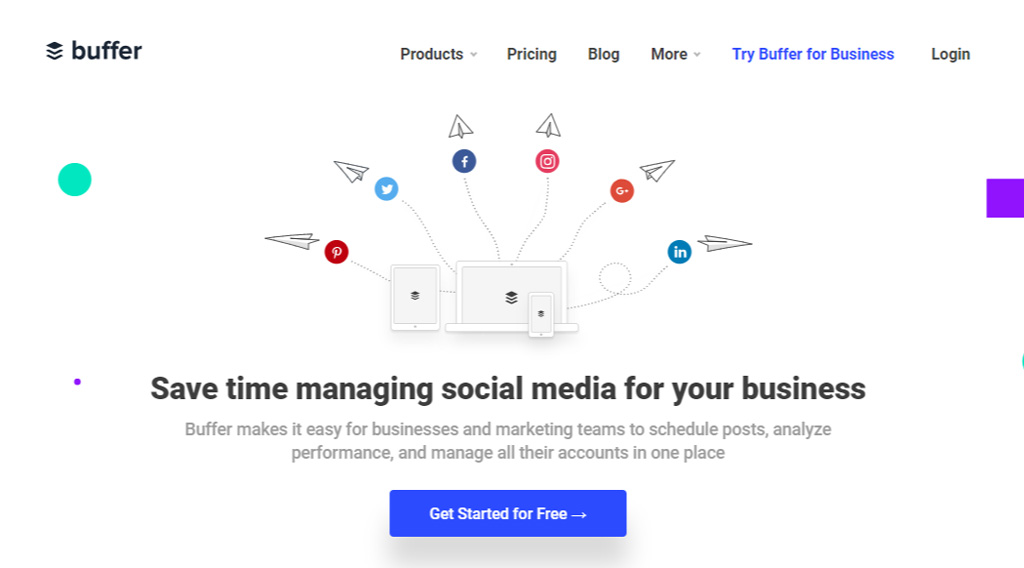 By opting for Buffer as your social selling tool, you will be able to plan and schedule your content with the utmost ease. It is also quite effective in automating your content sharing on different social media channels.
You can easily find out the best suited paid and free plans with Buffer. Maximizing your reach on the web can be effectively done by using Buffer. It also offers you the social media analytics features that will let you gauge the performance of your social media marketing campaigns.
You can also collaborate with your team to plan and publish interesting and engaging social media content in a conversion driven manner.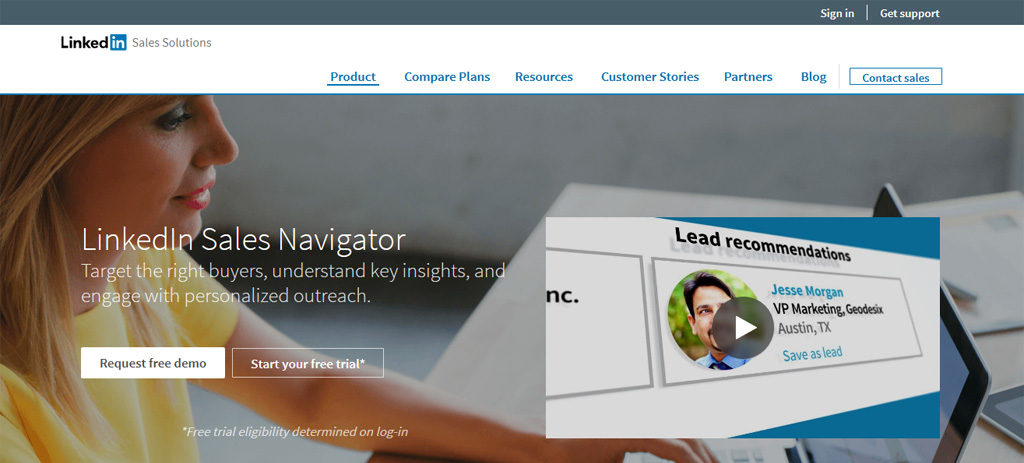 If social selling is synonymous to LinkedIn for you, then LinkedIn Sales Navigator is a must try social selling tool for you. Unlike Facebook or other popular social media platforms, there aren't many social selling tool options there when it comes to LinkedIn.
In such a case, the indigenous LinkedIn Sales Navigator is your best bet. It costs around $79.99 a month. It is expensive, but if this amount can fetch you even one client, the cost will get paid by itself.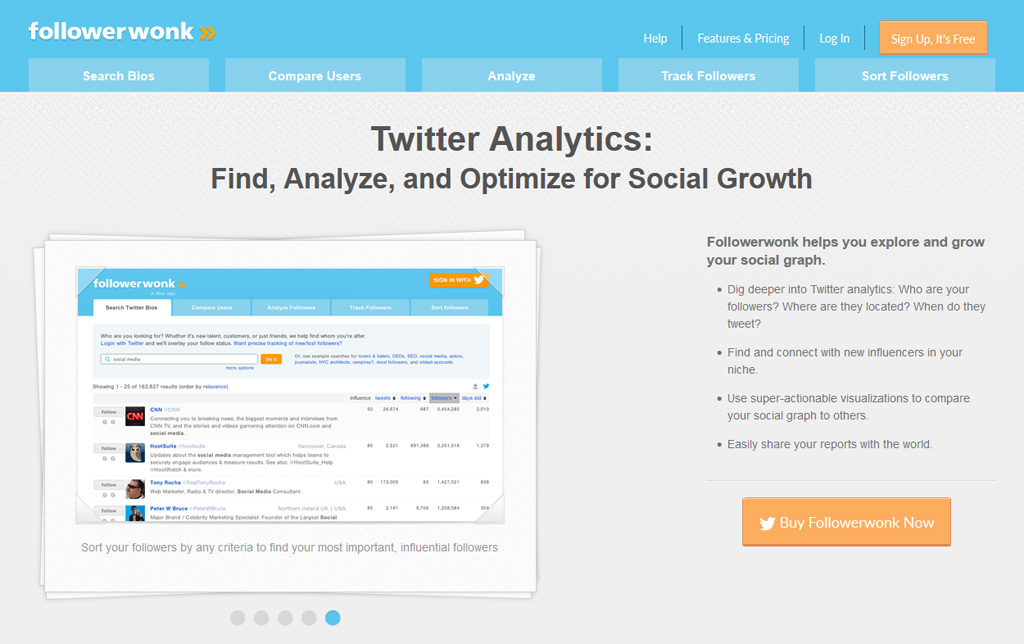 When Twitter is your social media of choice for carrying out social selling then 'FollowerWonk' is a must-have tool for you.
Not all small businesses have a Twitter account, but if you prefer using Twitter for promoting your brand, 'FollowerWonk' can solve your dilemma of whom to follow and will also help you in the task of managing your own followers.
Twitonomy is another tool to try out if you have the desire to gather information about some Twitter accounts.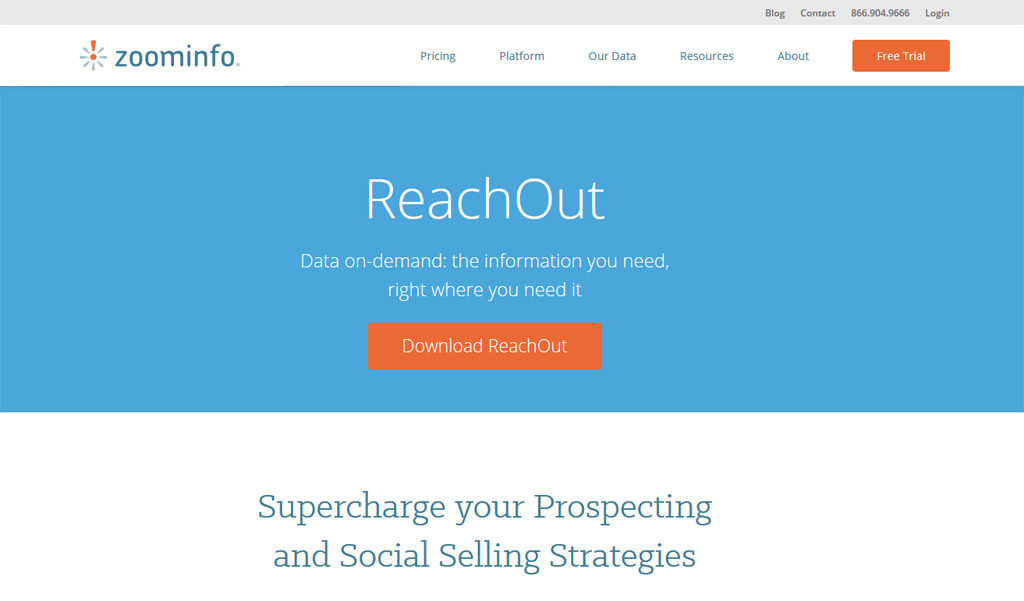 Reachout is a Chrome extension of ZoomInfo. It is a great social selling tool. It directly shows you the email addresses and the phone numbers of people from the B2B database of ZoomInfo when you go visit the prospect's LinkedIn profiles.
Reachout simplifies your search for prospects. Integration of B2B data with the existing workflow can be done by this tool. Further, this plugin can export the relevant data of the prospect from LinkedIn to the sales team, allowing them to contact them or send prospects email with just one click.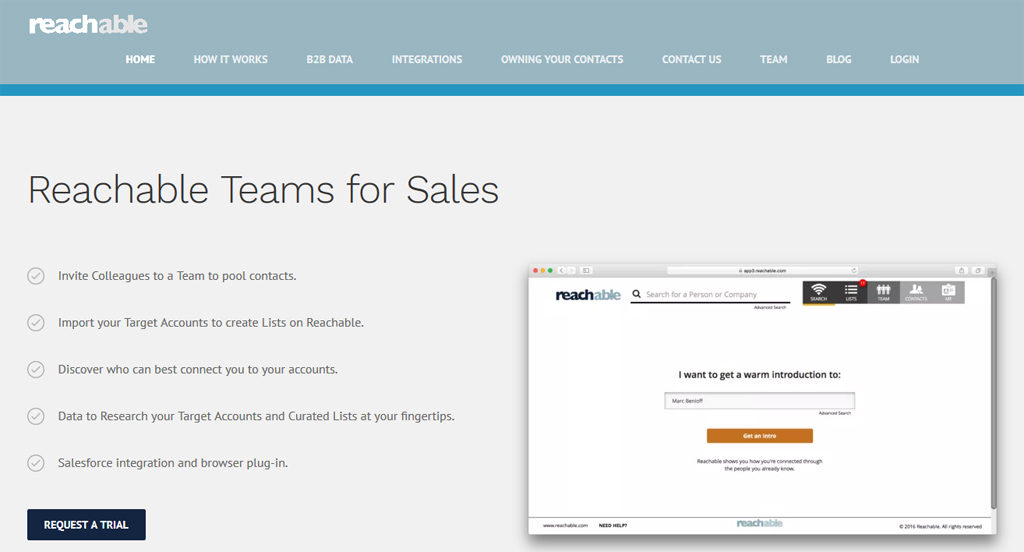 When you want to identify new prospects from your existing personal network, Reachable is the tool that you should use. The tool works by importing all your contacts and then analyzing them to search for connections present between you and new prospects.
By this tool, you can even analyze your sales team's networks to look for new prospects. This is a wonderful tool to discover new connections. Reachable works along with your CRM and ranks your contacts as well as leads on the basis of how well you are connected with them.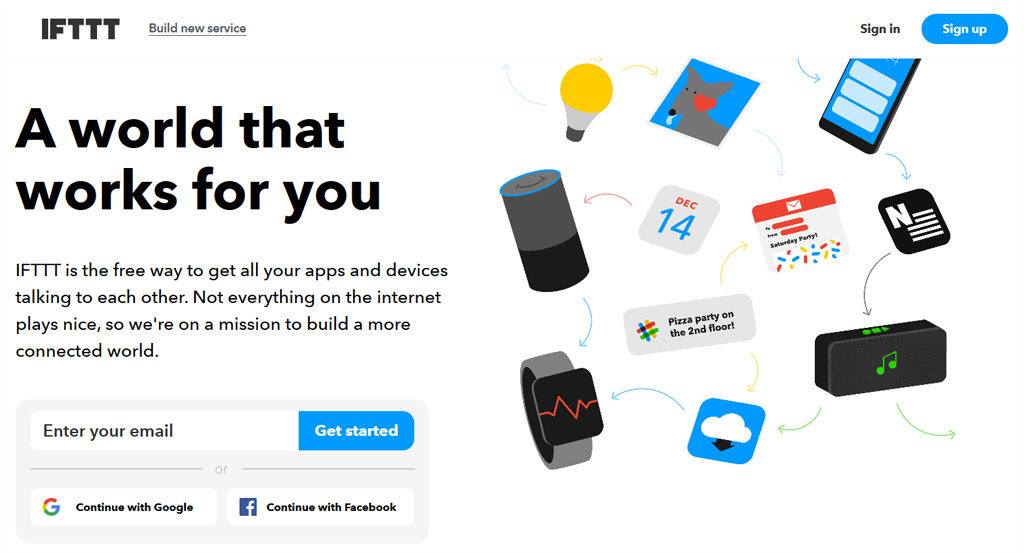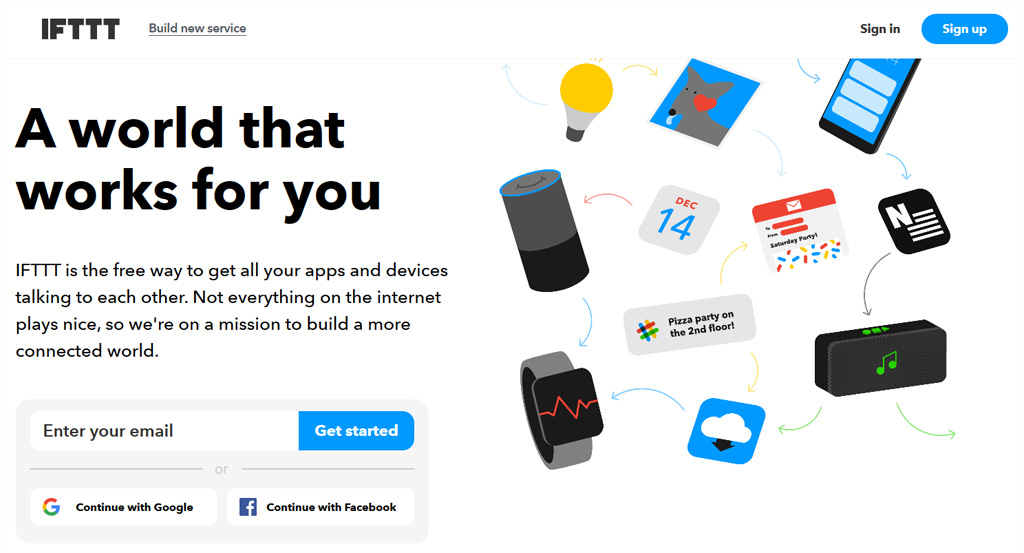 With so many social media platforms out there, it becomes difficult for the sales team to carry out their tasks on all of them. IFTTT makes the task of posting and doing social selling on different social media platforms much easier.
It can convert a content that has been shared on a particular platform (For example Twitter) into another form that is suitable to be posted on other platforms (like LinkedIn). The name IFTTT stands for, 'If this, then that'. The repetitive and dull part of social selling can be solved by IFTTT.
Conclusion
Hence, if you have not succumbed to social selling yet, it's high time that you do it today itself. Build good relationships and expand your network.
By adeptly incorporating social selling in your online marketing strategy, you will be able to directly interact with your prospects on social channels and convert them into loyal customers.
It is going to be one of the most powerful lead generation techniques for you, and we hope this post helps you in using social selling adeptly for increasing lead generations, conversions, and sales.
In case you still have any doubts about social media selling concepts and how to integrate that with your social media campaigns, feel free to ask us in the comments below.