A couple of social media management tools can bring your social media game to the next level.
As the market of social media management is becoming competitive as around 88% of all companies have the social media presence, a marketer needs to be on his toes to excel in the crowd.
The term social media management did not even exist two decades ago.
As per World Economic Forum, social media management is a few of those career options that provide the best work-life balance.
With almost 3 billion social media users across the globe, it is imperative that social media could be a lucrative channel to advertise a product.
Moreover, which means there are tons of social media clients coming to the agencies.
From the name, the role of "social media manager" seems simple and considerably easy.
But as per my experience, a social media executive has got a lot on his plate at the same time.
Consider a scenario where you have a stream of clients and their social media profiles to manage, their events to cover, their creatives to approve, remind allotted designer to work on revisions, take-up a scheduled call with the client, make reports, change the caption of a post, and what not related to social media channels!
Well, for most of us, social media is the way of refreshment, it might be hard for a social media marketer to cope with such a scenario.
At this time, productive tools of social media managers is a lifesaver.
18 Best Social Media Management Tools
1. Buffer
Buffer is one of the best social media management tools out there.
Why? – Well, as a social media manager, have you ever faced a productivity block because you are supposed to manage a set of social media channels for a few clients on daily basis?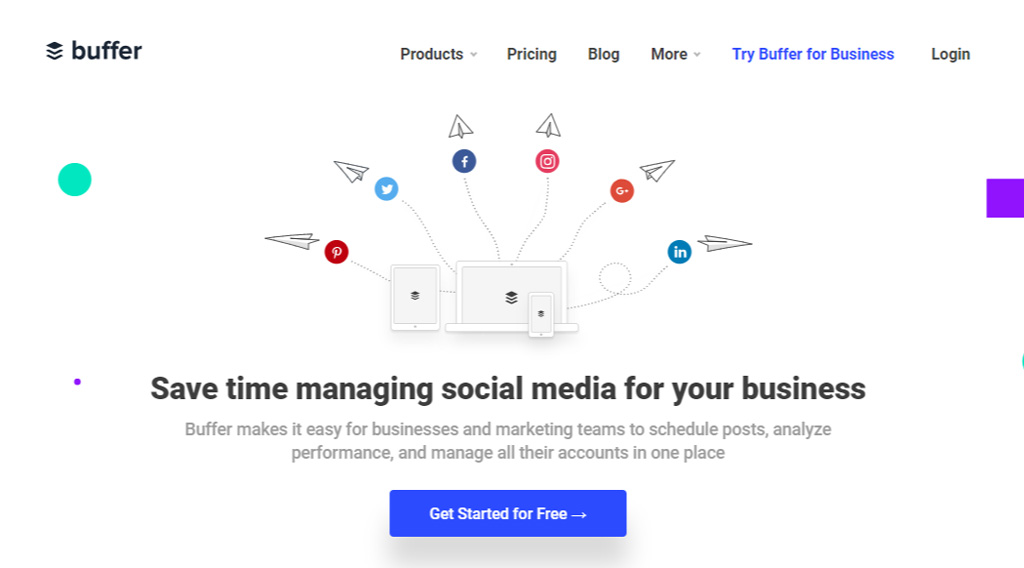 Buffer allows you to streamline your daily routine and makes you multitask easily.
You can manage every social media accounts in one place.
From scheduling posts to managing your team, you can handle everything in one place.
The tool comes in various plans – a lifetime free plan, $15, $99, $199, and $399 per month with each having a 14-day trial plan.
2. Sprout Social
With more than 25,000 satisfied brands over the web, Sprout Social provides some of the unique features for social media management.
Feed, tasks, discovery, publishing, messages, analytics are some of their attractive features one can rely on managing routine tasks.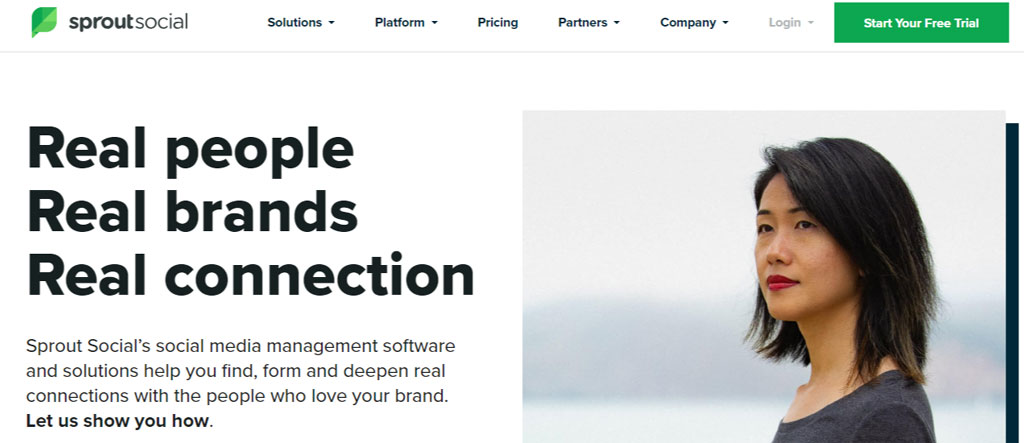 'Discovery' represents a unique functionality where you can get to know more about social media users who have interacted with your content.
You can see their profile to decide whether to approach them for building relation, follow them, or engage with their content.
You can know active users of a platform along with the users who've tagged you in a post.
Sprout Social also offers a scheduling feature so you no longer have to worry about remembering the time of posting.
The cost of using this tool is $99, $149, and $249 each having a 30-day trial plan.
3. HootSuite
HootSuite should be on your radar if you are dealing with tons of clients for social media services.
From small-to-medium-sized agency to organization managing hundreds of social media accounts, HootSuite has got you covered for your social media needs.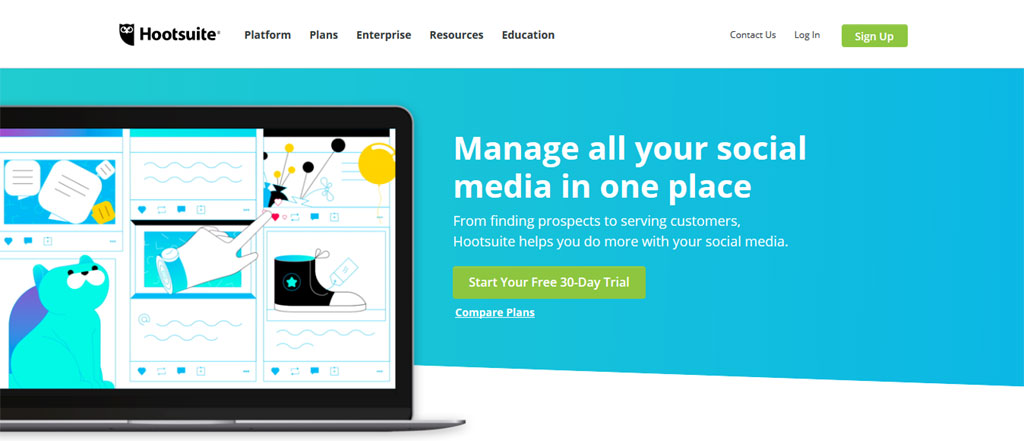 It helps you find content to share on your social media.
Another stand-out feature of this tool is it has a brilliant customer servicing interface.
Its easy-to-navigate UI allows every team member to be present whenever a potential buyer is contacting you.
Hence, you can ensure a satisfactory experience for your client's buyers and have a better success rate.
Hootsuite minimum cost per month is 1,260/- INR.
4. AgoraPulse
The objective of every social media management agency is to do what they are meant to be with maximum efficiency, i.e. scaling people's business through social media.
AgoraPulse is a versatile tool that grants marketers to streamline their social media accounts flawlessly.
It helps you find influencers of your niche instantly so that you don't have to dig deep into the individual social channel in order to find relevant influencers.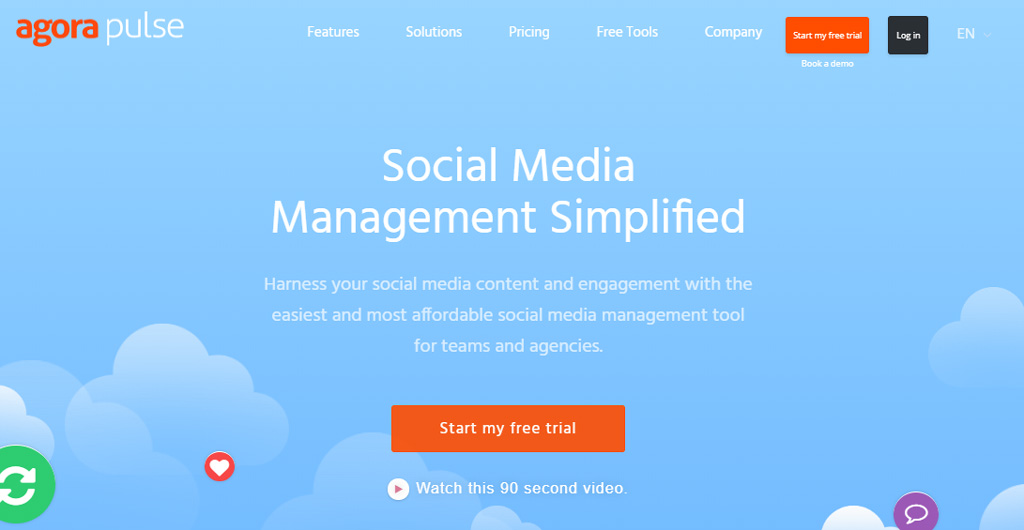 Another interesting feature is the 'calendar' where you can have a hassle-free experience of scheduling social media posts.
Its robust structure allows you to take full control of every social media channel from just an interactive UI.
AgoraPulse has different price points based on marketers' needs and requirements.
But it might cost between $39 to $299 per month.
5. Zoho Social
Zoho has its subsidiary called Zoho Social where they are providing interesting features for social media managers to properly organize their social campaigns.
You can instantly publish your post or schedule for later.
The compose window shows you how much percentage of people will engage with your post if you publish your post at that particular time.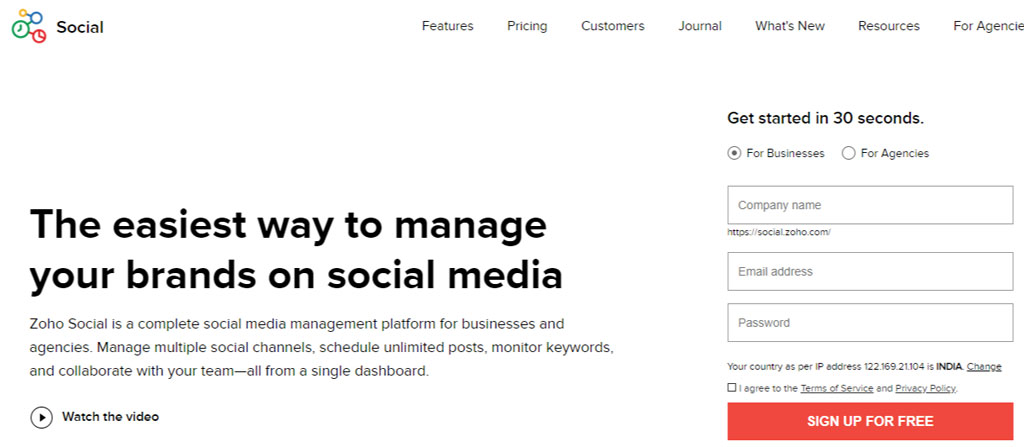 They have a SmartQ prediction engine that suggests you to when you should publish to get the maximum engagement on your post.
Other features include building a team hierarchy to streamline communications, see and filter social media messages for faster response, etc.
They have a variety of packages at $8.33, $41.66, $83.33, and $125.
6. MeetEdgar
Most of the social media management tools offer to schedule your post.
How about sharing your evergreen content after some time to maintain the engagement rate on your social media account! Meet MeetEdgar.
As a brand, you would be following a social media calendar to post your creatives.
Well, after a few weeks, it becomes time-consuming to surf down through your social feed to find the most engaging posts.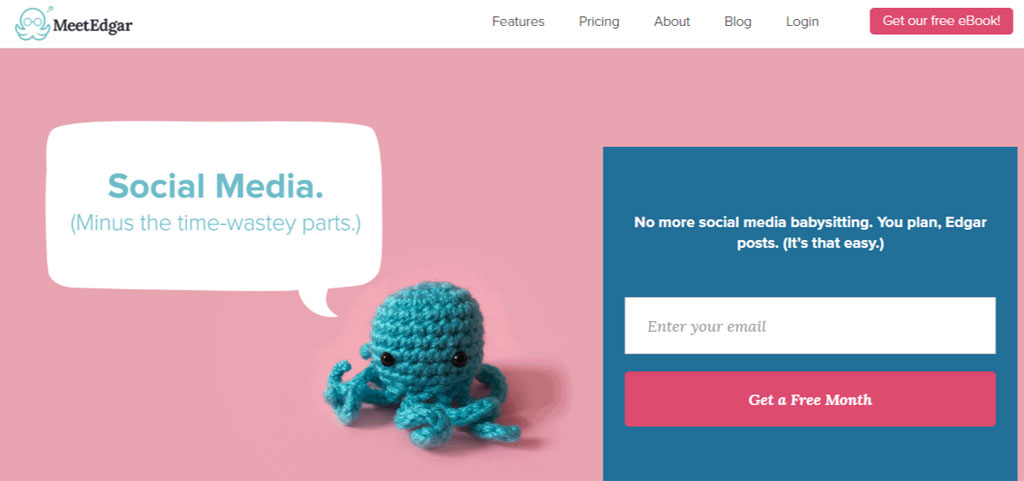 MeetEdgar solves this issue by automatically reshare the most popular content on your social media platform.
Along with other functionalities, the platform allows us to shorten links in the caption and enables tracking those links.
The cost of this unique tool is $49/month.
7. DrumUp
DrumUp helps monetize your social media accounts of LinkedIn, Facebook, and Twitter.
It understands the niche of your account and curates top-performing content on respective platforms.
So, you can interact with those posts accordingly or maybe reshare to your readers too!
It is an interesting way to tap into content marketing through DrumUp's curation skills.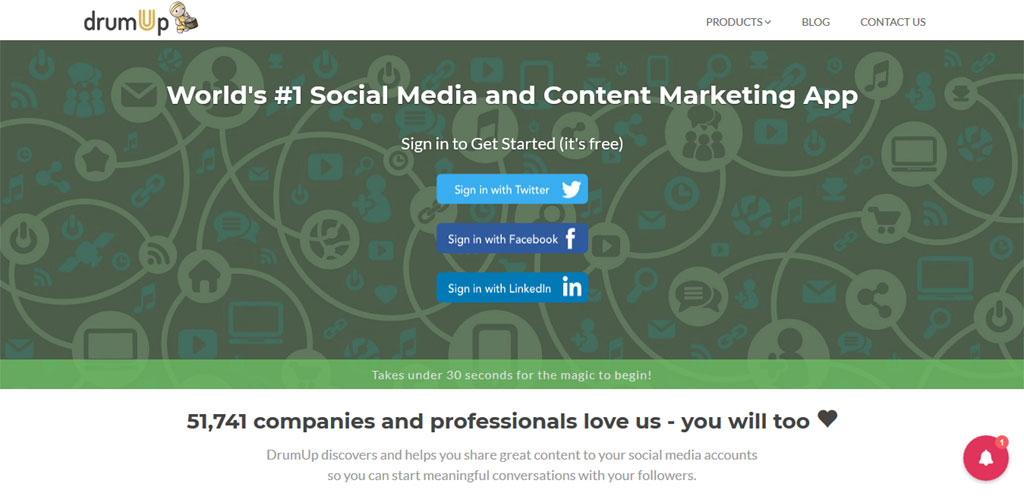 DrumUp also notifies you when a particular website or blog publishes new content on its website.
It also shares that content on your social media channels.
Moreover, DrumUp is free to use!
8. IFTTT
IFTTT is an acronym of If This Than That.
This one is one of my favorite social media management tools.
Where I can automate my social media posting easily.
IFTTT is a brilliant automation tool that executes an event whenever a certain condition is fulfilled.
You need to link your web properties to IFTTT and to create various triggers.
Something like whenever someone follows you on twitter generates and shares a tweet saying "Thanks for following (tag those people)" or whenever a particular twitter account shares something, you retweet it instantly.

This way, you won't need to worry and do any hustle of finding tweets and sharing them on your feed.
Create triggers and the rest of the process will be taken care of.
IFTTT has three packages for different types of users.
Packages are named as Lite, Basic, and Enterprise.
They haven't officially provided any prices for each package.
9. KnowEm
Before choosing a brand, it is suggested that we maintain concurrent identity throughout the web.
KnowEm is a social media checker that shows that if your brand name is already registered on a particular social platform.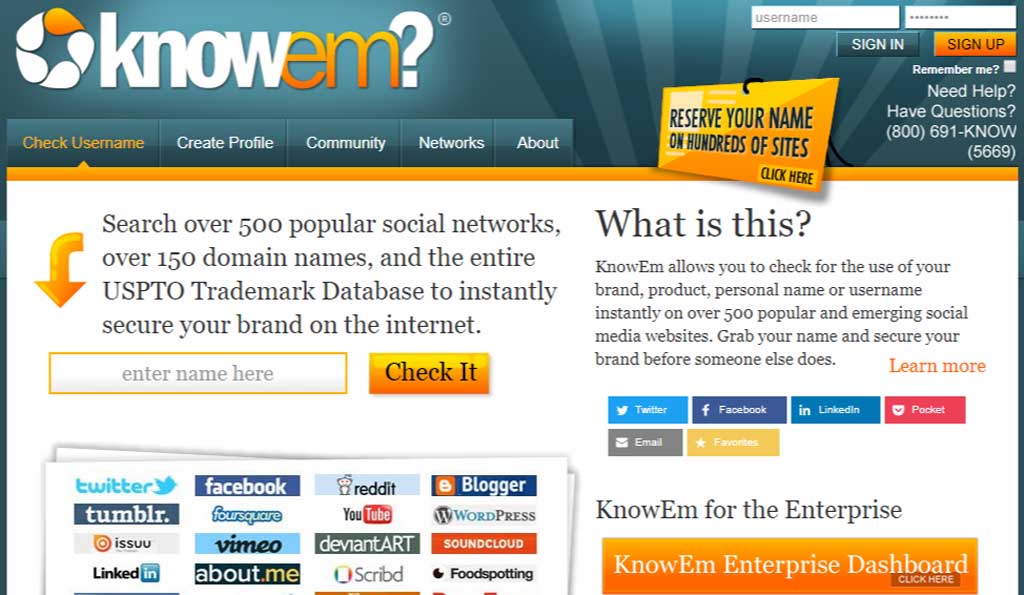 Otherwise, you will have to struggle on the signup page of the respective social media channel to check the username availability of your desired brand name.
To do that, I use KnowEm.
Whenever you type your brand name on its search bar, it will show available web property that you can take with your brand name.
It is free to use and super user-friendly.
10. Canva
Being a digital marketer myself, Canva is my favorite tool for some basic and instant graphic design.
It is an online tool that allows you to create and edit your social media creatives, profile pictures, cover pictures instantly.
It also lets its user create dynamic creatives using specific dimensions.
You can create website banners too if you know the size of the covers.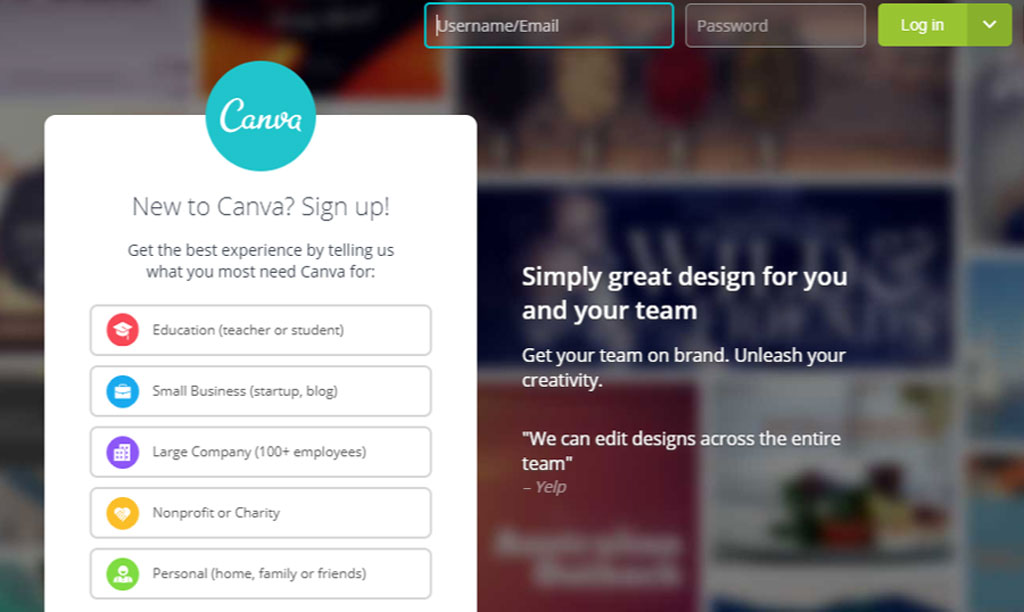 The elements that it allows its user to add in the creative are paid sometimes.
But for basic editing and designing, it is a goldmine for a digital marketer.
Moreover, not every time you can afford or assign your designers to make a basic social media creative.
On such short notice, instead of cursing yourself that you should have learned photoshop, you can go to Canva.com and make awesome posts.
11. Google Analytics
Google products are always the best to use.
They are free and easy to use.
It is true that every marketing activity is incomplete without Google Analytics.
The platform allows marketers to enable advanced tracking functionalities that ensure the highest conversion rate.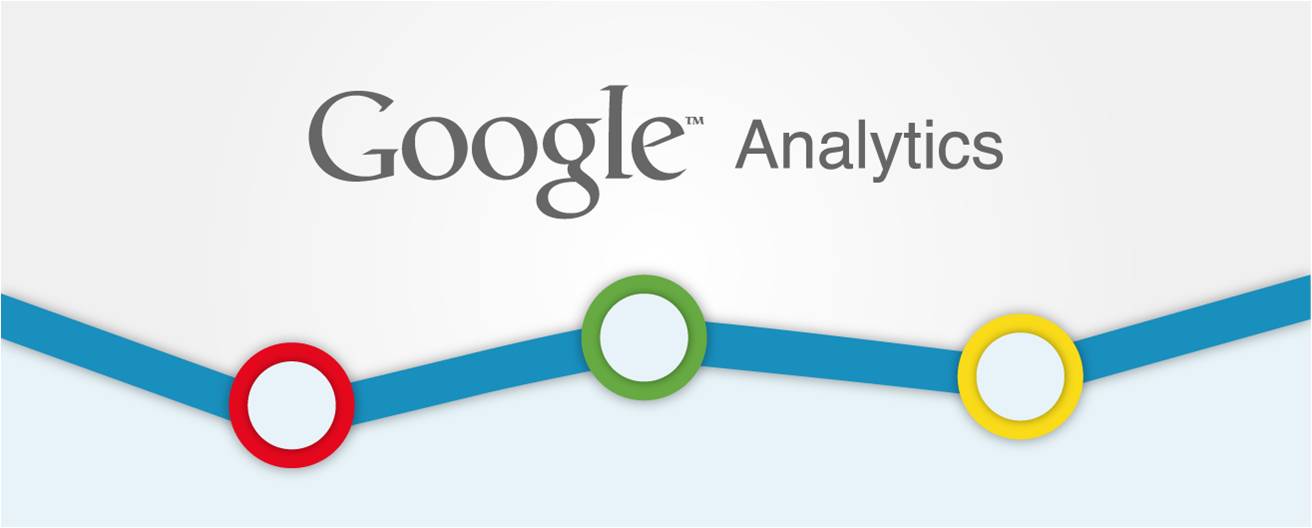 You can know which third-party website sending users to your website or vice-versa.
Which social media channel is helping you get more visitors landing on your pages.
Using UTM or short links on your social media captions, you can also track different variables like devices, gender, nationality, sessions, etc.
12. TweetDeck
TweetDeck can be a helping hand for people who are aggressively using Twitter.
Agencies face issues of managing social media passwords, updating and managing sheets to remember passwords, associated email ids, phone numbers, etc.
With TweetDeck, you can create a team to share your access Twitter accounts to the assigned team.
You no longer need to share passwords.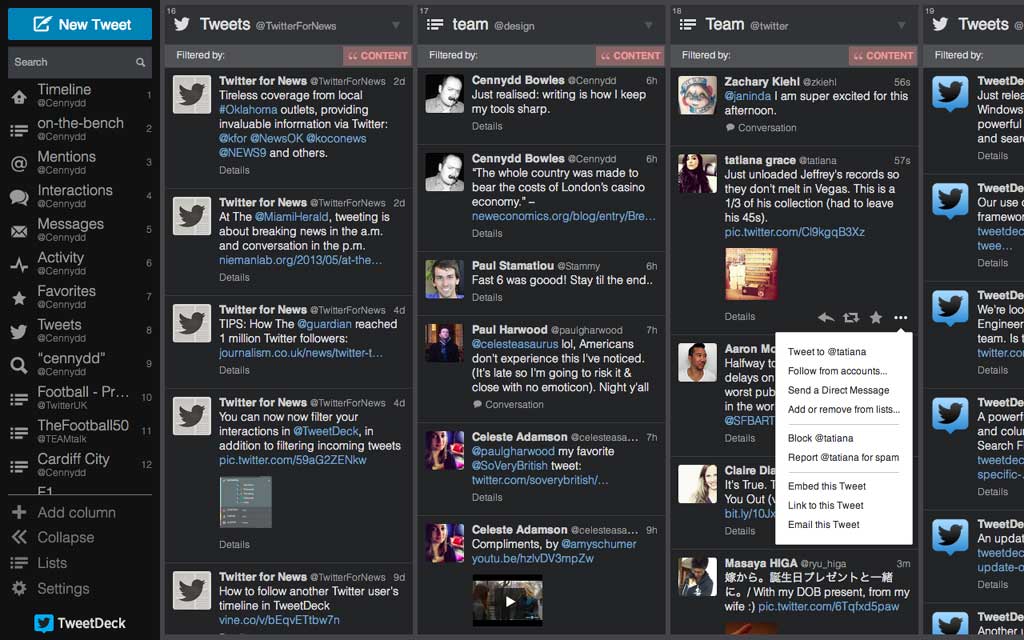 You can create a Tweet collection of your important tweets and embed them later to your website.
It is brilliant to find out the list of important Tweets at the same place.
Moreover, it is a stress buster for the blogger as they no longer need to surf the endless twitter feed in order to find a particular tweet.
Just share that tweet here and embed it later in your blog post. Plain and Simple!
13. TailWind
Does your client only use Instagram and Pinterest and believe to share more visual content?
Then you won't have to invest in other tools unnecessarily.
We have a tool that specifically supports Instagram and Pinterest marketers.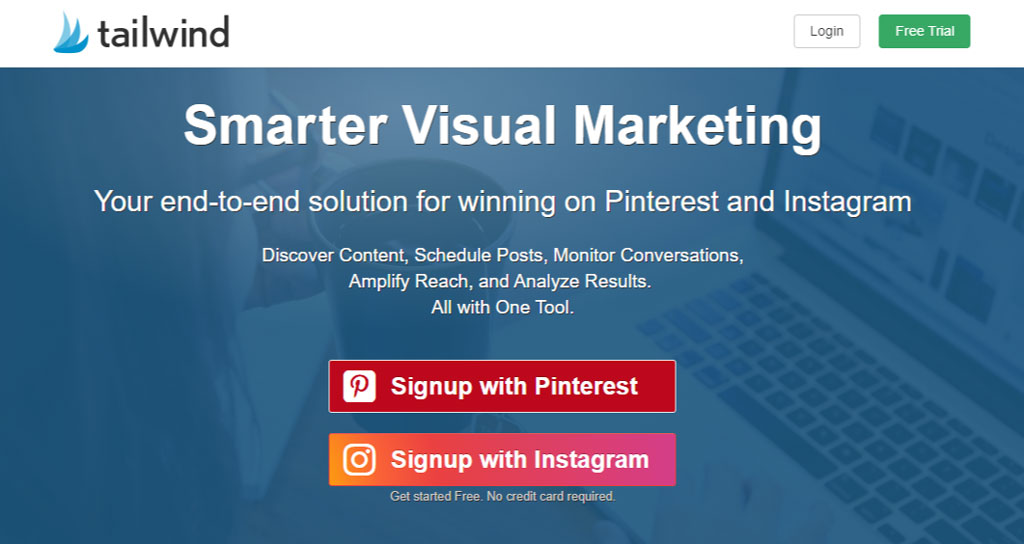 TailWind suggests the ideal time to get the maximum engagement on your pins and Instagram posts.
The tool has its own browser extension and mobile app that provides seamless support and execution of your social media management activities.
They have a free version but it would at least cost a minimum of $9.99/month.
14. Iconosquare
Iconosquare is Instagram specific social media marketing tool enabling Instagrammers to get the most out of the photo-sharing platform.
In this platform, you can integrate as many accounts as you like and monitor the activities, get notified about negative feedback, and browse through all of your scheduled and shared Instagram posts in order to craft your future campaigns.

Iconosquare allows you to develop customizable landing pages for your followers.
It is a perfect tool for lead generation campaigns and provides users perfect information related to your brand.
The basic package of this tool costs $29/month.
15. Hubspot
Hubspot has arguably one of the robust CRM systems out there.
Trusted by industry leaders, Hubspot's CRM allows you to develop advanced sales funnels that helps you decide how users are behaving.

Just like any other tracking system, it too records a number of clicks, locations, devices, etc.
But it also maps which click is actually converted to lead and how that user navigated through the website throughout the session.
It is one of the best tools to observe your online marketing campaigns and optimize if necessary.
Though they have a free version of the platform, you need to pay to get the best out of this tool.
16. MobileMonkey
Facebook messenger is one of the most undermined platforms to generate more qualified leads and increase sales.
Around 1.3 billion people use Facebook Messenger to connect and communicate with people.
Now, business owners and marketers have started understanding the potential of Facebook Messenger and currently, there are 300,000 chatbots are available on the platform.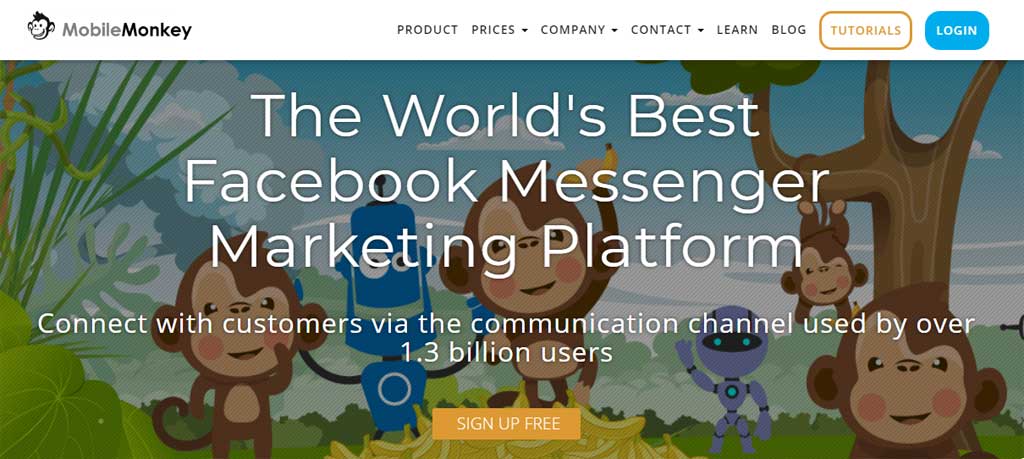 If you are also keen on diving into this landscape of Facebook Messenger, MobileMonkey will be your best friend for the matter.
Chatbots require coding and technical abilities but with MobileMonkey, you can have your chatbot running instantly.
Some of their features include broadcasting messages, getting customized alerts when the leads are generated, and managing your contact list smartly from a single platform.
17. Statusbrew
Statusbrew is a social media management tool that empowers brands and individuals to grow stronger relationships on social by promoting better audience understanding, community engagement, and performance measurement all from a single dashboard.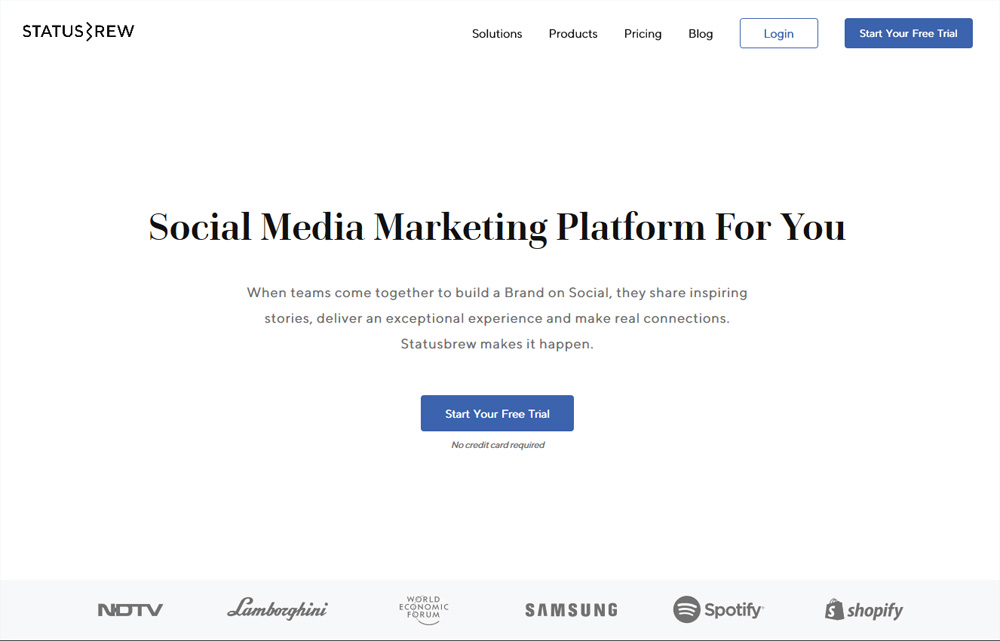 You can manage all your social profiles on Twitter, Instagram, Facebook, LinkedIn, and Google My Business with the complete suite of social media management tools.
Statusbrew allows you to
Plan and publish content on your social media
Engage with your social media audience
Form reports on the effectiveness of social media practices
Understand the demographics of your audience
Analyze the performance of posts and campaigns
Monitor related mentions and trends
18. Aeroleads
Searching for clients through social media platforms is now easy with Aeroleads.
Especially with high credentials concealing their identity, it would be quite difficult to acquire potentials.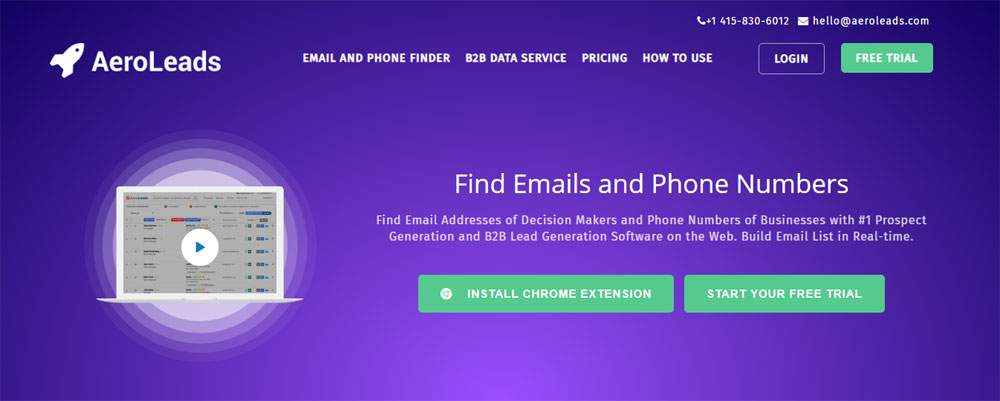 This tool allows you to extract their contact number, business credentials, and much more information to work with and generating leads at the same time converting them into prospective clients.
You can even save the procured credentials into a CSV file or even transfer them to account managing platforms like CRM, Mailchimp, Freshsales, etc,.
With your email Id login, you can now access the data with certain limitations; AeroLeads Pro would allow all access with added entrees to more than the limited usage thus giving you an opportunity to connect with people on social media.
To Summarize
In the coming time, social media management is going to be an even more responsible job.
To be a thought leader in your niche and develop a stronghold on social media channels in your industry, use these versatile social media management tools, and let us know your experience.
If you have already used any of these tools already, do let us know your views about them.