Social media manager is a new job role in the corporate block.
While some just assume what this job role is about, others are completely oblivious to what a social media manager does.
To give you some idea on what the role of social media manager entails, we have decided to first enlighten you on what it is not.
First, it is not a job where a young dude gets to have some fun on social networking sites. Second, it is not about posting random stuff on different social media platforms, and lastly, it is definitely not leisurely browsing through the Facebook and Twitter feed.
While having an affinity towards social media sites is mostly expected from a social media manager, it is not the only trait that guarantees that someone is suitable for its responsibilities.
If you look 10 years back, you will not find an Ad looking for the post of a social media manager. That's because it is fairly a new job role in the market and its job description is also continuously evolving with time.
Therefore, if someone wants to know where this role is headed in the future?
The most suitable answer to that would be-Only time can tell!
Who is a Social Media Manager?
Today a business can no longer afford to take the role of social media manager lightly.
If you mean business, you have to work your social media channels to bring in the desired revenue. A social media manager is the voice of a brand online. He/she represents a company on various social media channels.
Their job role may include creating content, interacting with people online, and running online campaigns, but it is not just limited to all these.  Their job description may extend beyond the above-mentioned roles to include responsibilities such as goal setting, planning, SEO, and generation of leads.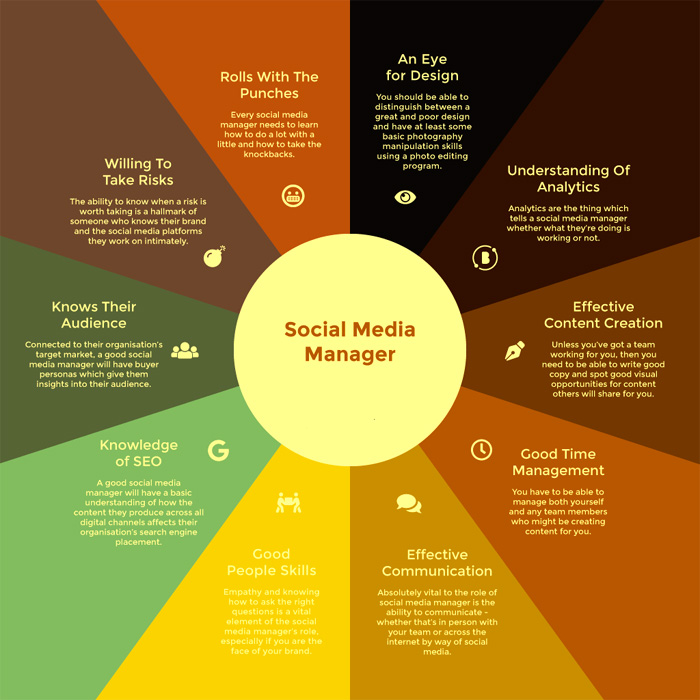 Some of the other job titles that are sometimes interchangeably used to refer to a social media manager are:
Community Manager
Content Marketing Manager
Digital Marketing Manager
Customer Experience Manager
Yes, you are right on assuming that social media manager jobs are fun! However, it is not just all fun. It demands a huge load of hard work too. A social media manager can have a lot on his plate on a given day.
It would be unfair to just say it in short that a social media manager is responsible for increasing the brand awareness of a company online.
Yes! Of course, they do that, but the term 'brand awareness' mentioned here can be broken down into multiple important job roles such as collaborating with other brands, communicating with different creative departments, and formulating content strategies.
How to Recruit a Social Media Manager
Now that companies have realized the powerful impact of social media, they are continuously in search to hire the right candidate for the social media manager job role.
The characteristics and skills to look for while hiring a social media manager to vary depending upon the requirements and personality of your brand. Being an absolutely new position, many companies are confused about various aspects, when it comes to recruiting a social media manager.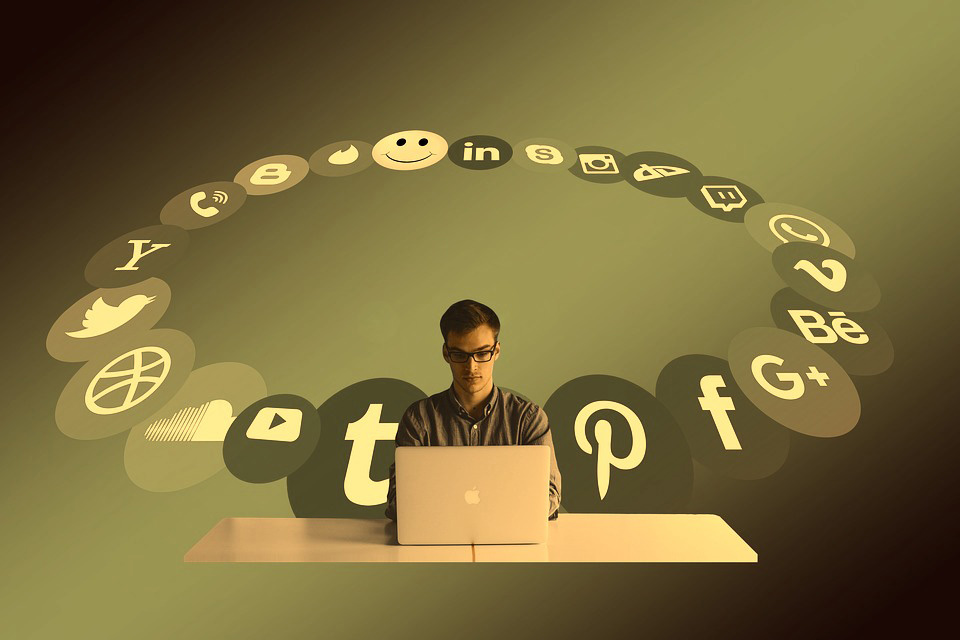 Sometimes the most common and mind-boggling decision that a company has to take while hiring for the post of social media manager is if they should look for particular degrees, experience, or just plain simple 'talent' in the candidates?
If you are totally confused on what to look for in the candidates and you are searching for that perfect candidate to fill in the role of the social media manager the following is going to be highly helpful in the hiring process.
1) Have Clarity on Your Goals
Social media marketing can be overwhelming, so be prepared to have a clear understanding of what your goals are. Most organization, which are finding themselves to be utterly confused are mostly who are not clear on what their goals are. Your goals may involve one or more of the following:
Getting more fans or more followers.
Have the need for someone who knows their way with Facebook ads.
Handling all the customer queries on social media.
Getting more creative content.
Or maybe, your goal includes all the above points.
Whatever, be your goals, having clarity on those from the start will help you navigate your way through the ocean, which the social media sites are. Now, goals vary from one organization to the other. The reason is probably that each organization has its very own personality and its very own needs.
Again, to remove some of your confusion regarding the social media manager role and the skills required for it you may want to go through some of the job postings of other companies on the job sites. When you look at what the others are looking for in their social media manager and what goals they expect the candidates to achieve for their company, you may get additional ideas to add to your goals.
2) Convey Your Expectations
In the process of attracting the right candidates, be prepared to convey your expectations. Do not be of the idea that simply getting a person onboard and telling him to manage your social networks will do.
Without having a definite mission and communicating the same to the new recruit, you can count on the fact that your big social media plans are getting nowhere. Expressing your expectations can start right from the posting of the job description.
A clear job description with enough details about the role, informs the candidates upfront what they are getting into.
This attracts the candidates with the right mindset, while discourages others from applying, who don't fit the bill.
3) Look for People Skills
A lot of the activities on social media can be done on an autopilot mode. However, it's not the same, when it comes to customer care and handling client queries. For these tasks, a person does need to possess some people skills. When customers get replies to their questions, solutions to their issues, and speedy service in real time, it can spell success for the brand.
4) Can They Grasp Your Brand's Voice
While hiring a person for the position of social media manager, check whether the person really understands the brand's voice. Communicate what your brand is all about and its personality.
Communicating about your brand's voice from the beginning will not only enable you to choose the right candidate but will also enable that person to be in the same lines as that of the company's style.
5) The Number of Social Platforms They will be Responsible For
Your business might be focused on just one social media platform or may be involved in multiple platforms. Based on that prerequisite you should select the right candidate.
Know that a person may be master of one social media like Facebook, but may lack on another, say Instagram. Now, if you require a person who can juggle all the social media accounts of your company then you should hire a person capable of doing that.
6) The Creative Control
Another point on which you should be clear on from the beginning is the creative control. As a brand, you may have several ideas as to what should be posted and communicated on the social media, but remember that it is also important to give some room to the social media manager to execute his own ideas.
Also, you may have the requirement that the person should possess the ability to come up with new suggestions or strictly follow whatever you say. Whatever, be your requirements, always remember that the best results can mostly be achieved when a balance is maintained between the brand's and social media manager's ideas.
Social Media Manager Skills to Look for While Hiring
1) Open to Collaboration
Like other marketing roles, digital marketing roles also demand that the individual have sound communication skills.
This is one of the vital social media manager skills because the social media manager has to be constantly up-to-date with every development in the campaign and take the initiative to get things done.
Often in tasks involving social media different departments or teams of an organization are involved. In such a scenario, the ability to communicate well and work in teams is a must-have trait that should be present in the candidate.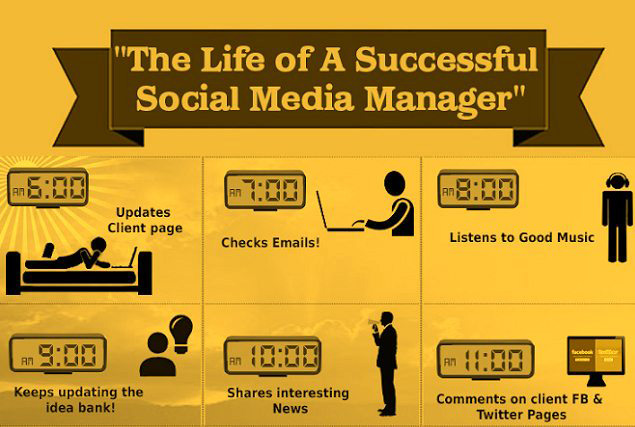 Image Source: Jeff Bullas
2) Knowledge of Analytics
One of the top reasons why companies resort to digital marketing practices is because they are measurable. Your recruit for the position of social media manager should possess the knowledge of basic analytics.
This will allow the company to understand the ROI on their social media efforts. Further, it will also be beneficial for the company to hire a person who has knowledge about third-party platforms.
Most of the social media marketing today requires the utilization of social media tools. When the selected candidate for the job already possesses the knowledge on the above-given points, it reduces the time invested by the company in on-boarding the new member.
3) Their Activity on Social Networks
When a person is serious about being a social media manager, he/she must be quite active or at least be thoroughly familiar with the social media space. A person who has little or no knowledge about how different social media sites work is definitely not a good prospect.
4) Graphics and Video Designing
Graphics and video designing is an important social media manager skill to possess. Today, people want to view more images and videos rather than just read texts in their social media feeds.
Research reports have shown that videos and images receive more engagements. With decreasing attention spans and increasing expectations, more and more people are choosing to view interesting videos over reading long posts.
Therefore, to tell your brand's story via images and videos, your social media manager should be well adept in his designing skills.
5) Copywriting
All the areas of digital marketing require a great copywriting capability. For this reason, copywriting becomes a fundamental skill to look for while looking for the right candidate.
From sharing tweets to Facebook posts, something which guarantees to achieve a good engagement on all forms of brand communications is crafting captivating stories.
6) Drafting Budgets
The social media manager definitely doesn't need the full-on financial knowledge for making budgets. However, he must know how to allocate money for different social media tasks.
Social media management, for a lot of its tasks, requires money. For example, monetary resources may be required for paid advertisements, use of different social media tools, enrolling in courses for training purposes, and designing graphics.
Another topic in which the social media manager should be conversant in is Excel. Excel knowledge comes in handy in almost all professions and the profession of social media manager is no exception.
7) Knowledge of Behavioral Psychology
When we say that knowledge of behavioral psychology is important for the social media manager job role, we do not mean the candidate needs to have high-level degrees in psychology. Having a basic understanding of human nature will do.
The only thing that recruiters or you as a brand should look for in this case is the willingness to learn more about human psychology in a candidate.
It is enough if a candidate just has the basic knowledge of psychology but possesses the willingness to learn.  With little effort, in no time he will be ready to draw out useful insights from the performance data of different posts.
Remember that data and analytics can only generate figures saying these are the posts that performed well and these are the posts that performed poorly.
They do not tell the 'why' behind the figures. To deduce the 'why' or in other words to find the reason behind the data, one needs to understand human psychology. This will allow the person to understand why a post did well and why audiences liked it.
Questions to Ask in an Interview For the Post of Social Media Manager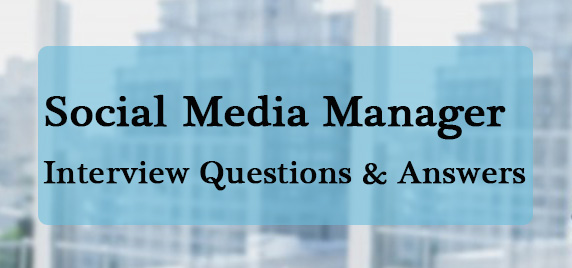 1. Name the two most crucial metrics to measure our business performance on social media regularly?
The two most crucial metrics to measure any business performance on social media are Leads and Engagements.
Leads:  Here you can ask the candidate if they have any experience generating leads from social media platforms. If they have previous experience, ask them to describe how they handled the generated leads.
Facebook Ads is a very important tool when it comes to getting fresh leads from social media. See how much knowledge they possess about them.
Again note what their take is on response time once a particular lead is generated. Prompt response to people's queries and information has a better chance of a conversion.
Engagement: Engagement is another important metric. This metric will mainly tell whether the content that is being posted out there is actually working or not.
Based on the level of engagement received on posts the social media manager may need to make the necessary changes in the content.
2. Which are the best social media channels that your business should focus on and why?
There are several social media channels. Each channel comes with its own set of marketing tactics. Here, you can also ask the candidate to describe your brand personality and how the respective social media site they name represents that personality.
This question will show their level of research done on your company, its social handles, and your customers. Further, this question can also highlight whether the thinking process of the candidate aligns with the needs of the company.
3. Check their knowledge on Social Marketing and Social Customer Service situations.
If your candidate is the right one he will be able to tell the difference between social marketing and social customer service situations.
One big difference between them is that social marketing marks the pre-sales time whereas, social customer service situations marks the post sales period.
Social Marketing Situation: Here the candidate needs to know how to interact with the audience and figure out where they fall in the purchase journey. The pre-sales period or social marketing situation in social media is about having conversations with people.
See that the candidate knows how to use the power of conversations to subtly drive people to make a purchase.
Social Customer Service Situation: This period is all about post sales services. This may include resolving customer issues and escalating major customer issues to the management.
Patience and the desire to help others are the two most important qualities that are required here in the candidate to successfully complete this step. Remember that a happy client can be your biggest advocate.
4. Ask them about their own experience with social media. See if they run their own blog or if they have experience in writing content.
Their answer to this question should provide you an idea if they understand the importance of content in the digital world. You may also ask them to share the link to their blog to judge their creativity, regularity, and experience in improving engagements in their own website.
However, if they do not have their own blog ask them to see if they have written on some forums or platforms like Quora and LinkedIn. Most socially savvy candidates are also active in writing posts on different social media platforms.
5. Have them recall their worst experience while working in social media and how they handled it?
Not everything runs smoothly in the world of social media. If the audience liked your content once, it may have also happened that they hated one of your posts. Ask them what worst experience they had on social media.
You may also want to ask them here what situations would constitute a social media disaster or crisis to them. Check whether they point out some loopholes in your company's social media strategies or if they have some suggestions for you to improve your social media performance.
6. Give them an arbitrary budget say $650 per month and ask them how they would use it for social media marketing and advertising?
Now, being successful in social media requires you to pay. Take the case of Facebook and LinkedIn itself, you need to pay up for Facebook and LinkedIn Ads to reach your target audience and improve brand visibility.
Having a budget for advertisements in such cases gives you an idea about your ROI. Time, monitoring, human resource, and training are some categories where the allocation of budget is necessary.
See if the candidate includes them while answering this question.
7. What goals they have after they become a Social Media Manager?
It is easy to drop numbers that one will increase the company's followers by 2 folds or enhance the number of 'Likes' by 3 folds. Without letting the candidate dive deep into the number game, start asking how they plan to increase engagements in existing customers and how do they propose to target a particular group of audience.
It is essential that a candidate understands that people who are already interested and have associated with the brand can provide a better chance of driving sales than a new set of audience.
8. What social media strategies the company should adopt to increase visibility and ultimately generate leads?
The ultimate aim of social media marketing is to generate leads and drive sales. When you as a brand are pumping your money into the social media advertisements you also need to see if they offer the desired ROI.
Ask which social media platforms they give preference to while crafting their social media strategies. Out of all the social networking channels out there, Facebook offers the best ROI. See if their answer to strategies stresses more on Facebook Ads or others.
9. What is the most important task for a Social Media Manager?
Here, the candidate's answer should include social selling, quick response, and showing on social media sites that the brand cares about its customers.
They should be well aware of different types of Social Media Channels, Advertisements, and Analytics that help campaign run in a conversion-oriented manner.
Conclusion
Bringing in the best candidate for your social media objectives can appear to be a huge challenge.
However when you look for the above-mentioned qualities in your prospects then it becomes easier to recruit your social media manager.
There exists a pool of talented individuals out there. You just need to ask the right questions during the selection process to get your best fit.
So, how helpful these tips were for you while choosing a social media manager?
Did we miss any of the key criteria that you find important in choosing the right manager for handling social media management of businesses?
Share with us in the comments below.