For your website to monetize itself, it requires researched affiliate marketing strategies.
The plans and strategies will give you direction in your journey to not only become financially independent but achieve productive work-life balance.
Without planning, you would be merely trying there is no guarantee of growth. Even if you develop affiliate marketing strategies that don't work out, you will get invaluable insights and experience that would be the foundation for your future campaigns.
Here're the 15 best actionable affiliate marketing strategies that you can execute in 2019.
1. Try Influencer Marketing
Word-of-mouth marketing has the highest impact on a brand's reputation. Even though it is one of the oldest forms of marketing, but it is one of the most powerful techniques that are still prevalent.
In the digital landscape, influencer marketing can do the job similar to word-of-mouth for your affiliate marketing business. As you would be collaborating with micro and macro influencers to promote your products, you can expand your customer reach and generate online buzz for your brand.
Although collaborating with influencer is one of the expensive type of affiliate marketing strategies, but it can help you achieve various marketing and advertising objectives as shown in graph below.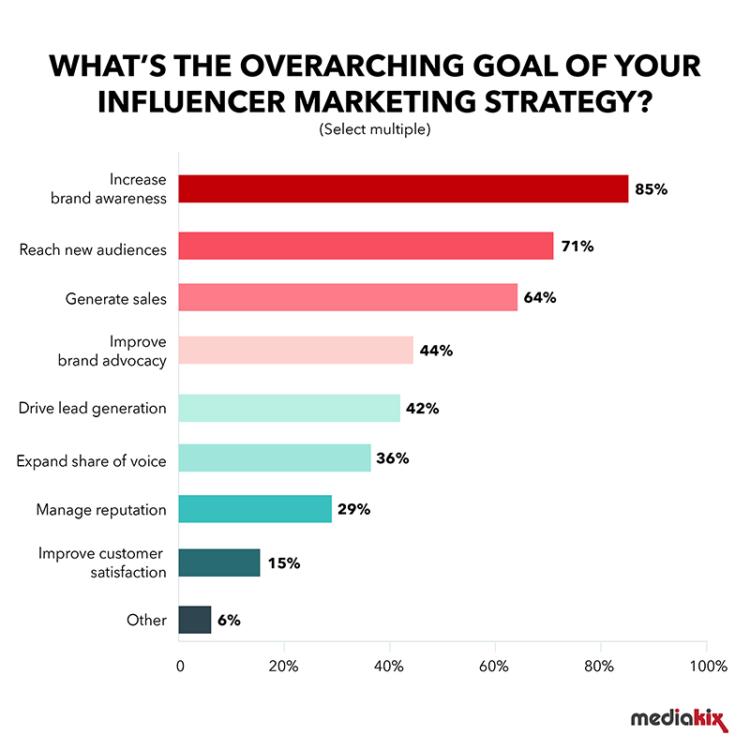 Image Source: MediaKix
Today, leading marketing channels like PPC, SEO, and social media are crowded and competitive, so influencer marketing is a legitimate option. Various Influencer Marketing platforms can help you find relevant influencers for your niche.
2. Share Promising Videos
Video has a unique advantage of smoothly conveying the message and influence the purchase decision of the users.
You can leverage the benefit of creative storytelling to educate or entertain the prospects and promote your affiliation with a brand. 51% of marketers believed that video is the best format when it comes to ROI.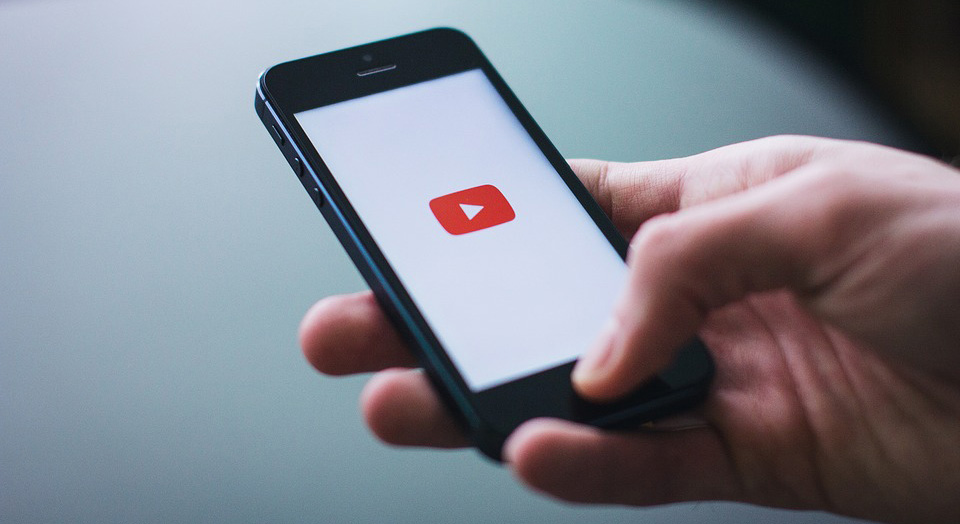 Furthermore, you can utilize a single video and share it across multiple digital properties. Say, you have made an unboxing video of your affiliate marketing products and upload it on YouTube. The same video file can be utilized by uploading it on Website, Facebook, Twitter, and other relevant online platforms.
There are different kinds of videos you can create for your affiliate marketing business:
FAQs video
Product review videos
Contest videos
Announcement videos
Unboxing videos
Webinars
Live Q&A
3. Develop Smart Chatbots
Gone are the days when just making your website live on the web was enough to generate sales. Today, the online marketing sphere has become crowded and competitive, so a brand needs to give a robust user experience to website visitors to thrive in the market.
Chatbots will be your 24×7 customer representative and entertain multiple users at the same time on your website. Users can ask questions about affiliate products, find more about your brand, schedule call, download the brochure and so on.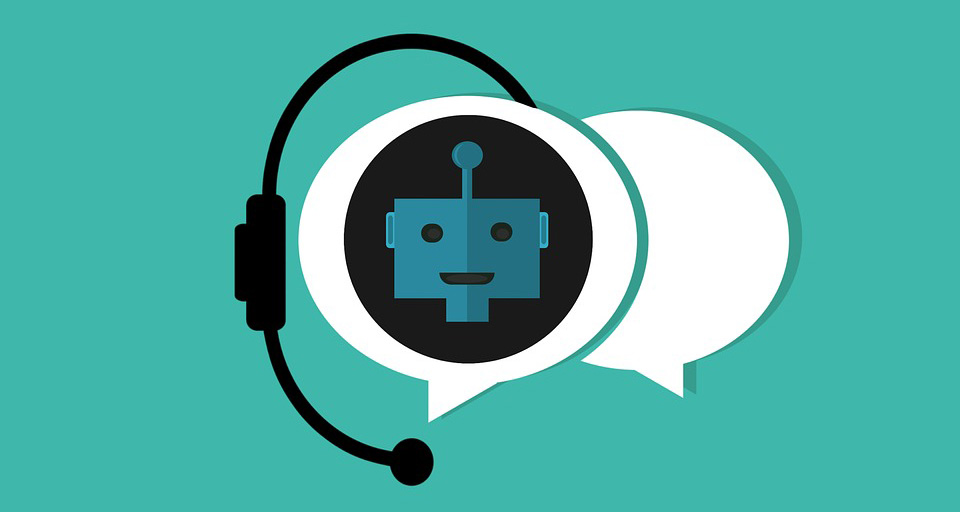 Thanks to the rise of Artificial Intelligence technology, chatbots can smartly communicate with visitors to not let users feel that they are talking with a programmed mechanism. For your affiliate marketing business, a chatbot can scale your online sales like no other.
4. Keep in Mind About the Rise of Voice Search
With 57.8 million owners of smart speakers in the U.S. alone, the rise of voice search in the coming time is apparent. Today, users can speak anything, and the devices are capable enough to give accurate results.

As an affiliate marketer, you cannot ignore the impact of voice search in SEO. Along with Alexa and Google Home, which are the most famous smart speakers, users can also use voice search through their smartphones and smartwatches.
So, craft your affiliate marketing website around solving people's problems and helping them find a quick solution through your website content.
To do that effectively, understand what users speak to smart devices. People often ask questions in voice search, so try to target long tail keywords, questions and answers to improve your results and bring more visitors to your affiliate website.
5. Leverage Email Marketing
Emailers are not new these days, but they still give successful conversions to affiliate marketers because emails allow them to communicate with their users on a more personal level.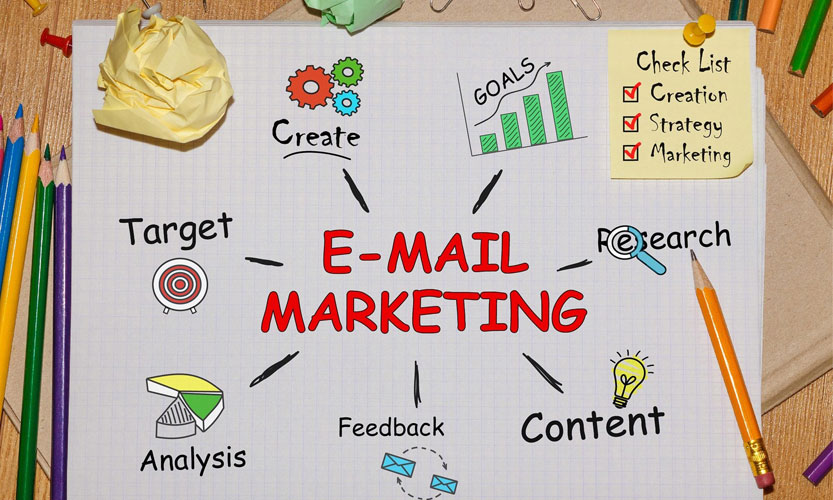 Unlike social media and search engine optimization, you can know more about your users and customize your message to pursue your prospects.
You can give customers and dynamic emails to your subscribers by segmenting your email conversations. As per a study, segmented emails perform better in all the aspects compared to their counterparts.
So, write persuasive email copy that promotes your affiliate products and brings more conversions through your website. You can also try email marketing when hosting a giveaway or providing a discount to specific products.
6. Understand the Power of Going Social
The list of affiliate marketing strategies is incomplete without mention of social media.
Social media can help you interact with a new audience and build a loyal following for your affiliate marketing business. Furthermore, creating a social media account is free as you have to pay nothing to maintain an engaging account or page on social platforms.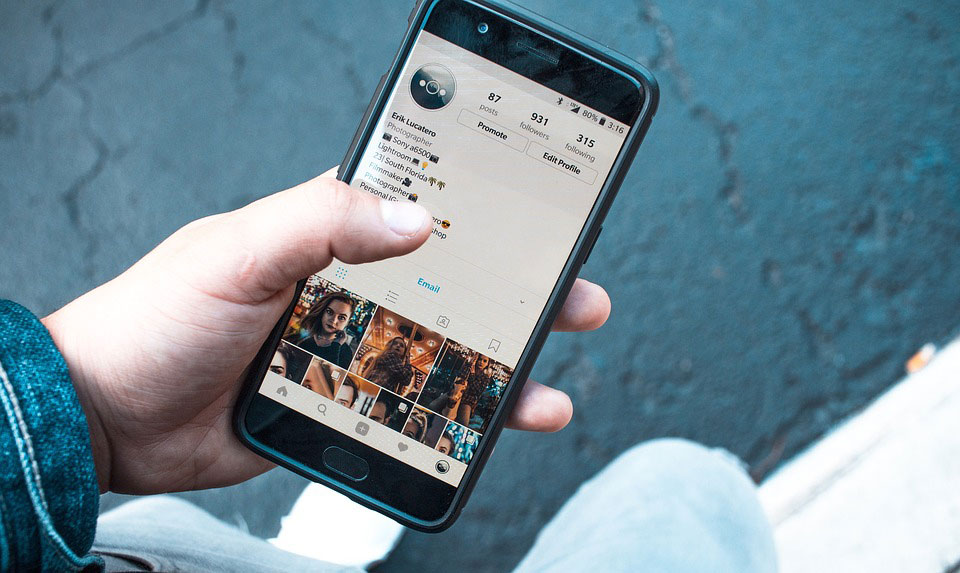 You can showcase details of your business, place your affiliate links in the captions when necessary and observe the reactions of the audience through likes and comments.
It is not overselling it to say, but social media and affiliate marketing can go hand in hand. You get variety in publishing the type of content. You can share videos, images, blogs, for free.
7. Go for Social Media Ads
Social media is a great platform to build a community and engage with users. Moreover, it is free to use. But if you can invest for social media ads, the returns are excellent, check the case study.
Social media ads can cover various objectives like conversions, website traffic, brand awareness, etc. So you would be able to generate dynamic conversions on your affiliate marketing websites.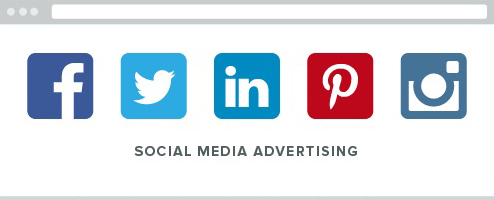 In SEO, content marketing, social media, and all the other organic marketing platforms, you will have to wait for the results and conversions, but not in social media advertisement. Here, you will get instant results for your affiliate marketing websites, and you can also monitor those conversions through social media ad platforms or Google Analytics.
8. Try to Get Related Media Mentions
As an affiliate marketer, try to build a brand first before acquiring prospects and make sales. Try to form an image that people would think of your brand first whenever they hear about a specific niche.
One can get great recognition when industry leaders mention one's brand. To do that online, get relevant mentions on official websites to create a brand image. The logic is simple — if the big websites say good things about you, you will be able to attract more users.
So, try to get recommendations and mentions on relevant and authoritative websites to increase your recognition and increase conversions on your affiliate marketing websites.
9. Publish Guest Blogs on Other's Websites
Guest blogs can have multipurpose objectives.
It improves
SEO value
Website traffic
Brand image
Guest blogging, as you might know, it is contributing a blog post to relevant websites and get a byline for it.
Say you are running an affiliate marketing business that sells protein supplements and healthcare products; you can publish a guest blog on health and fitness websites or blogs where you will get the credits at the end of the post.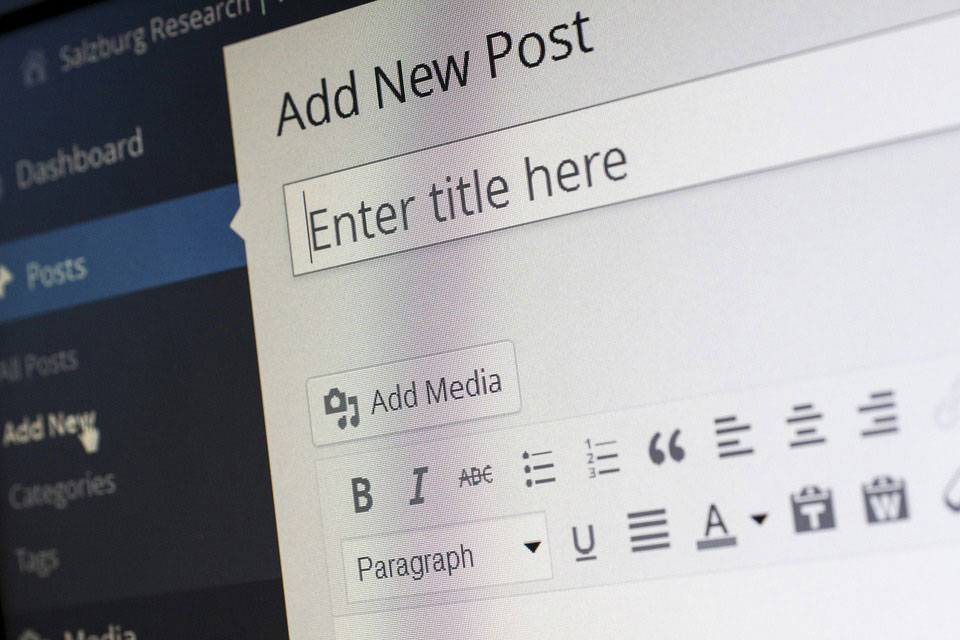 In the byline, you may be able to include a do-follow backlink and get SEO benefit for your website. Moreover, the readers get a good user experience as they can know more about the author if they find the article helpful.
So, based on your affiliate marketing niche, find relevant websites where you can contribute a guest article. Remember that you find relevant websites that have decent engagement on it. An appropriate and engaging website will pass link juice that can improve your search engine rankings.
10. Don't Hammer Your Readers through Content
Authenticity is one of the golden affiliate marketing strategies.
If you are publishing content with a single-focused approach, which is getting maximum sales, you will lose the game. Even though you get instant conversions for your affiliate marketing business, but in the long run, your returns would decline.
Take your example, would you prefer a brand that hammers their prospects and always pushes them to buy certain products? Nobody likes such user experience. Similarly, you must not craft your content that would drive your readers to buy certain products. Instead, take them to a journey through the power of storytelling.
Help them solve their regular problems through your skills. If they need advanced solutions, they can use certain products which you suggest. Observe that I've used 'suggest' in the previous sentence. If your suggestions are genuinely helpful, you will slowly build the reputation of a contributor whose advice will be trusted by most of the audience.
11. Ensure Your Website is Mobile Friendly
You cannot ignore the fact that mobile phones have significant dominance on how we use the web. Whether it is uploading a photograph on social media, finding directions to a local store, reading news, or watching videos, smartphones have a significant role in easing these processes for the users.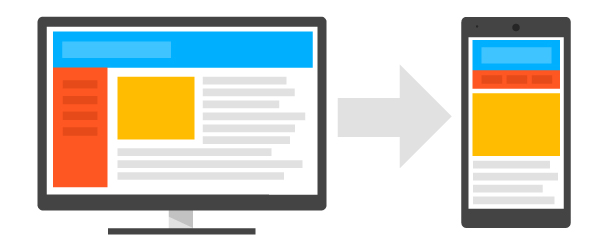 Ensure that your website is mobile friendly. Because a mobile-friendly website would not only rank better but give hassle-free user experience that will encourage users to keep engaging with the website.
You can also integrate Google Accelerated Mobile Pages for your affiliate marketing website to improve the loading speed in smartphones. AMP pages can reduce the loading speed, bring more conversions and give excellent user experience. (Source)
12. Go for Push Notifications
What if you have got the power to connect to your website's previous visitors whenever you have got something exciting and new to offer on your affiliate marketing website? You can do so with push notifications.
These push notifications, as the name goes, notify your previous visitors whenever you have published a new blog post or launched a new offer.

For example, you are selling coupons and vouchers of brands. Once you send push notifications about these promo codes, you will get tons of free visitors on your website. Also, you are giving them a great user experience too!
You can generate dynamic push notifications to bring more visitors. As per a fact, 50% of users find push notifications useful, and they interacted with them.
13. Use Social Media Groups
Social media groups are a great way to get people notified to avail your affiliate marketing offers and get discounts.
Facebook and LinkedIn have active groups where you can be proactive and help users. Now, this does not mean you start spamming your affiliate links on every post because your behavior like this will create a negative impression.
Always try to help others and if required, share your affiliate links. But first, try to contribute and help other members of the group.
14. Go for Native Ads
Native ads are promoted material, textual or multimedia, that resembles the content written on the webpage.
Although you might have to pay some amount to generate impressions and clicks for your brand, you will get conversions quickly on your affiliate marketing website.
You can check websites like Outbrain, Taboola and Revcontent that can help you with native advertising campaigns.
You can also outreach to websites and request them to place your link on a banner or a text in relevant pages. This way, you can collaborate and place your advertisement on other websites.
15. Time to go Omnichannel
For beginners, omnichannel marketing might not be possible. But beginners can try to be present on all the significant and organic marketing platforms.
Today if you are dependent on a single platform, your online business would face hard times in getting ROI. Social media, SEO, PPC, email marketing, etc. are still great marketing channels, but you cannot expect consistent affiliate conversions from a single channel because all the significant places are crowded now.
So, try to plan your affiliate marketing activities in a way that your brand is present on all the major platforms and providing unified communication throughout the web.
Conclusion
As I keep mentioning in my another blog of affiliate marketing, you would need to give time and effort to your affiliate marketing business to generate sustainable ROI because affiliate marketing is a slow-paced game and requires time and resources.
Once you start applying affiliate marketing strategies, you may develop your own marketing style and strategy that would work like magic for you. So, the key here is to keep applying what you learn and keep growing.
Share your views in the comments what do you think about the strategies discussed above. If you are currently experimenting with any approach, you can share your experience in comments.