PPC is the acronym of Pay-Per-Click. The PPC strategy is a way of paid marketing activity where advertisers are charged whenever a user clicks on their ad online. Out of other online marketing mediums like search engine optimization, social media management, PPC, email marketing, etc. PPC marketing is one of the costliest yet faster ROI generating method of online marketing.
Why Should I Care About PPC Marketing?
Search engine optimization takes a couple of months to get the results. Because in SEO, you develop a website, update on-page SEO, build links and wait for Google to consider your web resource to be worthy enough to rank in SERPs.
If it does not rank after following an SEO strategy, you need to change and repeat the whole process again. So, long story short, SEO is try-and-error strategy and wait-and-watch game.
In search engines, when you type your search query and hit enter, you will be given 10 results related to your query. If you use PPC your website will be ranked above the organic results. Hence, you don't need to do traditional SEO stuff in order to rank. You get direct first-page rank, above the industry leaders.
Although SEO does give the results, you need to wait long and hard to earn some cash, PPC marketing skips the waiting time by ranking your website instantly above the top ranking organic results of the 1st page of Google.
The phenomenon of PPC strategy clearly defines the potential over other online organic marketing strategies.
As per Unbounce's study, around half of the visitors who land on a retailer's website, are the visitors coming from PPC ads. Furthermore, those visitors have a high probability of getting converted as customers because they have more buying intent than organic visitors.
So, even if you have time and funds to invest heavily in SEO activities then beware that you might have got more customers at a quick rate if you had tried the Pay-Per-Click marketing strategy. Moreover, if you are dependent on SEO to get sales, then keep in mind that other brands who are ready to pay for clicks would grab your customers earlier than you while you might be busy in waiting for your website to get indexed by search engines. Hence, plan accordingly.
Just like search engines, different social media platforms hold the power to drive more sales. As per your brand, you can go ahead either with Google, social media channels like Facebook, Twitter, Instagram, Pinterest, etc., email marketing, and so on. 65% of B2B customers have generated business from LinkedIn paid ads.
If you are selling goods online, you can also try listing your store in Amazon.com and run PPC ads there. Because 9 out of 10 customers go through Amazon to check if Amazon is selling that particular product. Facebook is also a brilliant platform for a few types of companies. A company increased their PPC ROI by 2.5 times by using Facebook remarketing.
Different Types of PPC Marketing
Search Advertisements
Search engines like Google, Bing, Yahoo, etc. have this functionality where you search something and the respective platforms show relevant paid search results above the organic search results.
As you can see below when we search dentist in Miami, we are given three paid search results before the lists of organic results begins.

Display Advertisements
Display ad is the counterpart of the search ads. In display ad, you can use graphics and design to promote your products. Display advertisement allows you to put your banner in Google display partner website.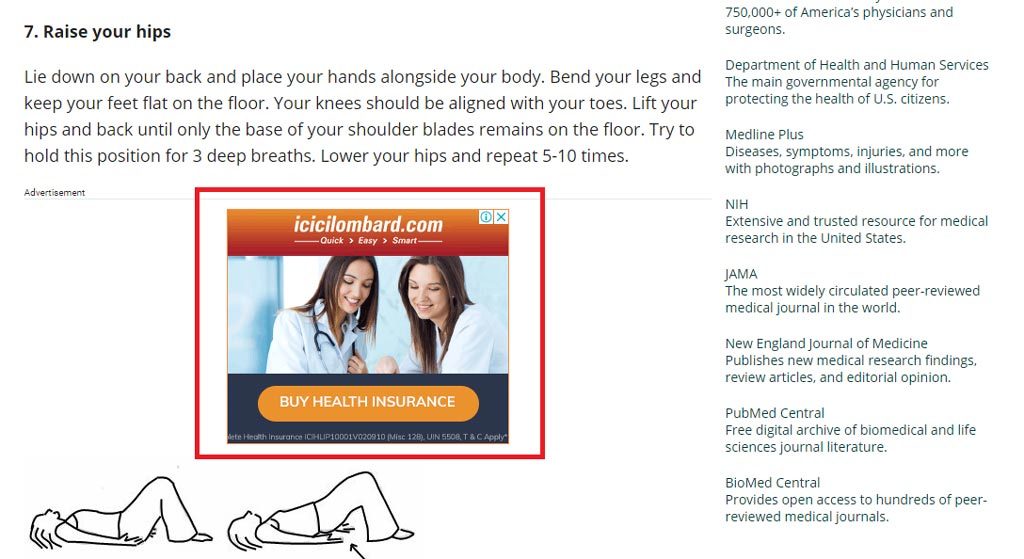 In the screenshot above, a brand is providing health insurance. An interesting thing to observe here is the website where the banner has been placed is related to health and wellness too. So, you can choose which type of websites you want according to your products and services.
Video Advertisements
Do you remember you get a short video advertisement at the beginning of a YouTube video? Or while watching a video on Facebook, a short promotional video is automatically started in-between a video?
This type of advertisement is called video ads where the platform allows you to play a short video and charges you based on video views or actions taken from that video, etc. You can also post a video and promote that as an individual post.
Social Media Advertisements
Social media as we know it consumes a lot of our refreshment time. Usually, you may observe yourself browsing Twitter or watching Instagram stories for quite some time without realizing it. Means, social media has the power to grab users' attention and interest.
It is possible to target potential customers through the social media channel. Here, the platform charges the advertisers through various bid strategies although Pay-Per-Click strategy is popular among all.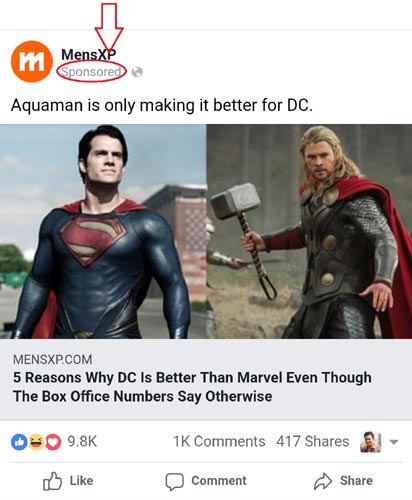 Here, an online magazine has promoted their article through a Facebook post. You can see it is marked as sponsored below the account handle name.
Different Ways to Use PPC Marketing Strategy
Pay-Per-Click as the term goes, charges you for the number of clicks generated through your ads. You can use this strategy on different platforms differently to achieve various marketing objectives.
From creating a social buzz of a local event, to generate a sale on e-commerce website; from creating a display campaign for downloading an application to create a subscriber list for your e-book; PPC marketing strategy can be utilized in a variety of ways.
Below screenshot is the screen of the Facebook Messenger's mobile application. Here, the Harvard Business School is promoting their course.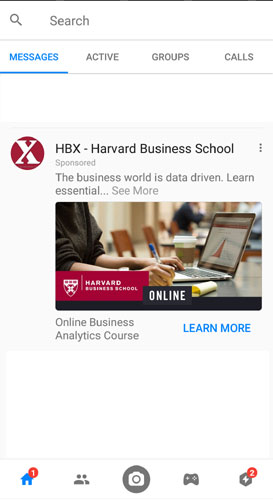 When you click on LEARN MORE button, the page is redirected to below screen. It is a checkout page of the course Harvard Business School is promoting.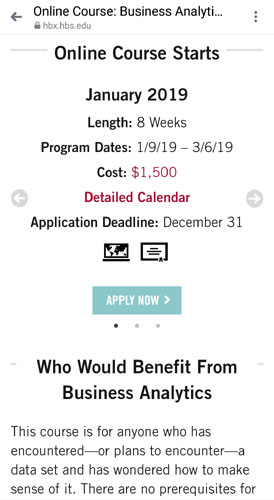 In the above example, Harvard may have chosen impression-based or click-based payment strategy. The ideal practice is to be paid for getting maximum clicks. These platforms also allow you other strategies like CPA where you will be charged overall when you get a final lead or conversion on your website. However, this strategy does include PPC within.
Google is also promoting its web browser through display advertisement.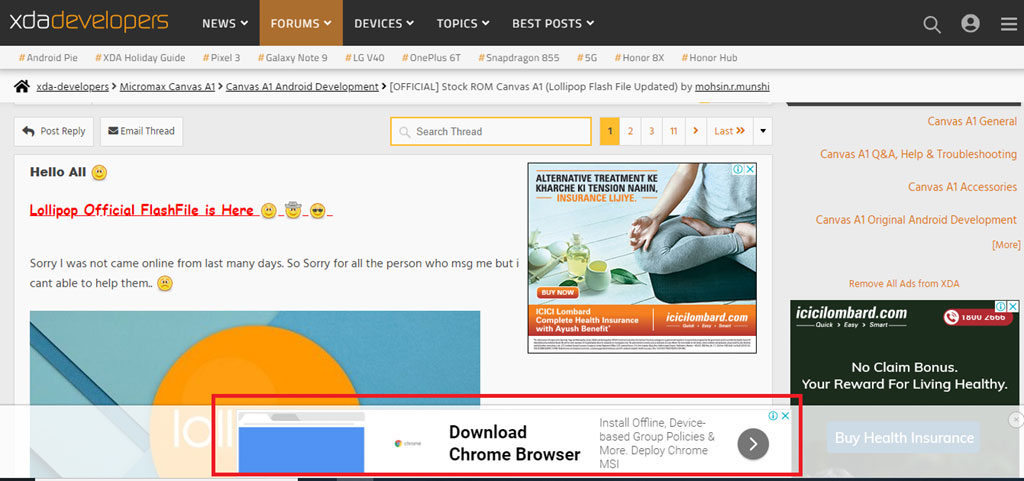 Which redirects to download page of the Google Chrome.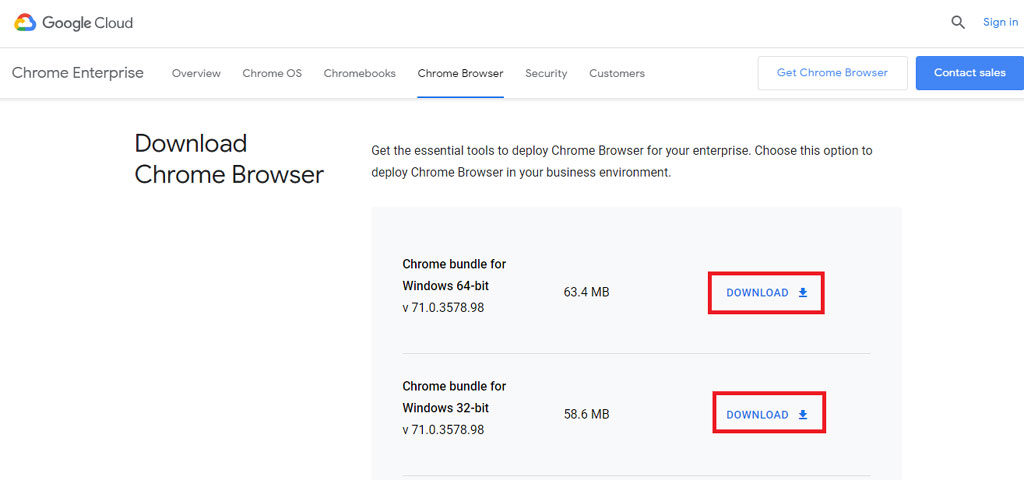 Generate Quality Traffic to Your Website
PPC ads are all about relevancy. How relevant your ads to the user's search will decide its chances of appearance to your users.
In search ads, whenever people come to visit your website, they are redirected to your landing page straightaway. This way, search engines send quality traffic directly to your website. Keep in mind, if there wasn't any search ad, those users would have landed on organic results' landing page and interacted with their website.
To promote a new article, for example, you can use social media marketing PPC strategy to get more visitors to your website. Consider this example where the company has promoted an article regarding their new car through their twitter handle Nexa Experience.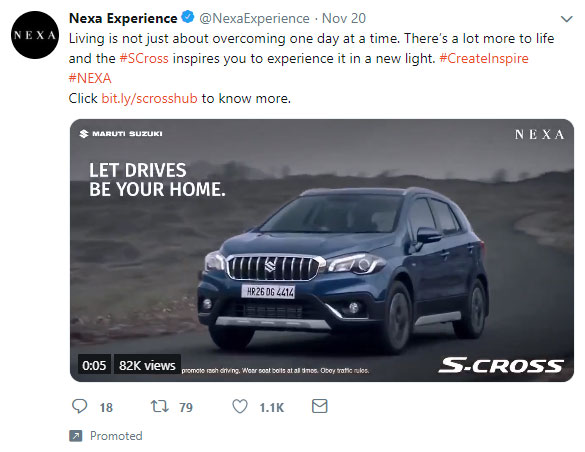 The link mentioned inside the tweet is redirected to the webpage mentioned below. That's how PPC marketing strategy through social media can help you generate more traffic to your website.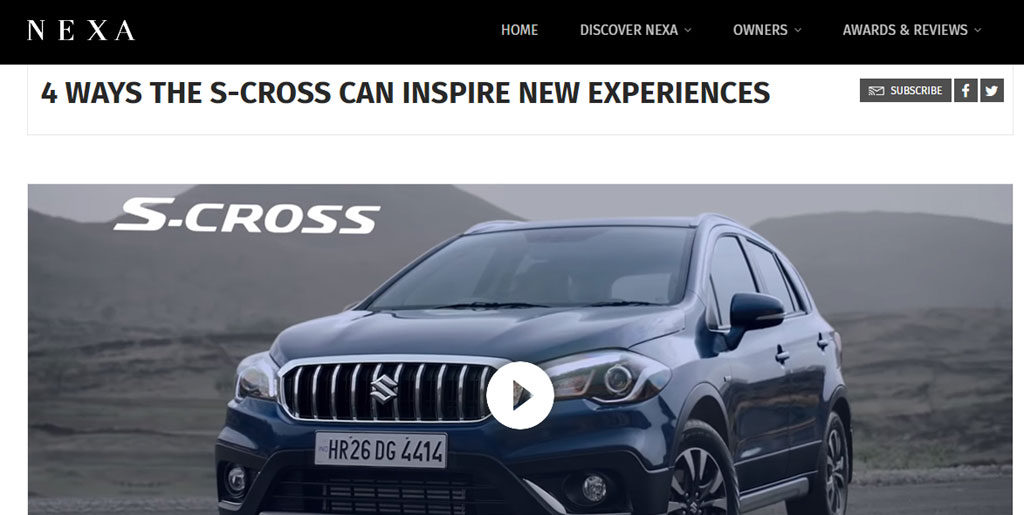 Display ads on various display network website too can send quality traffic back to your website. Here, as an advertiser, you have the power to decide that your banner should be placed on which type of website. Based on your business, offers, services, and products, you can decide different parameters of placing your banner on a particular type of websites.
As shown in the image below, another social media platform encouraged their users to land on a third-party website from an ad.
To promote their new blog post, a brand has smartly used LinkedIn. Because, here the brand is related to Mutual funds, i.e. investments and financial decisions. So, they targeted their customers through LinkedIn which is a serious professional social media platform where there are significantly more chances to target relevance audience who wants to invest their capital and grow financially.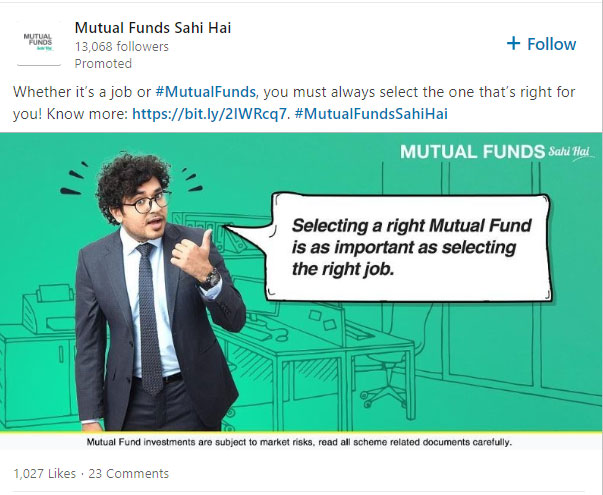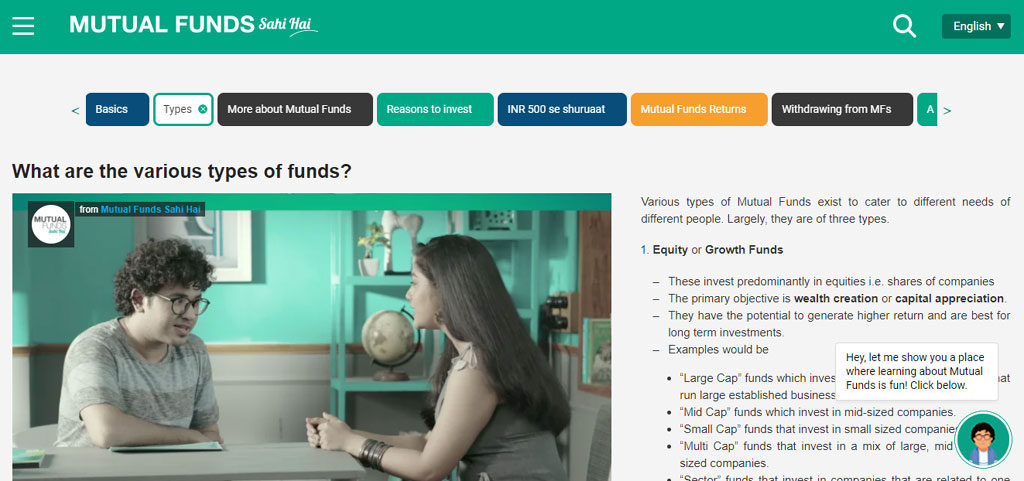 Encourage Visitors to Contact You
Other types of search ads include different extensions. For example, site link extension that shows other relevant web pages reference with your ad. So, users can get to know information about the services that you are promoting by going to other relevant web pages of that particular services or products.
See the screenshot below for an example. A user who wants to pursue MBA from Australia would like to know more about the colleges and universities at Australia who are providing MBA programs.
So, when a casual user wants to know more about MBA in Australia, he would search MBA program in Australia. You can see the different universities running the campaign have added different site links to allow users to directly know more information about the programs.
Moreover, in the mobile devices, you might have observed that "call" button comes in the ads or the actual phone written with the ad. Whenever user taps on that button, they can directly make a call to the service provider and inquire more about the services. This tapping on the call button is also counted under the PPC strategy.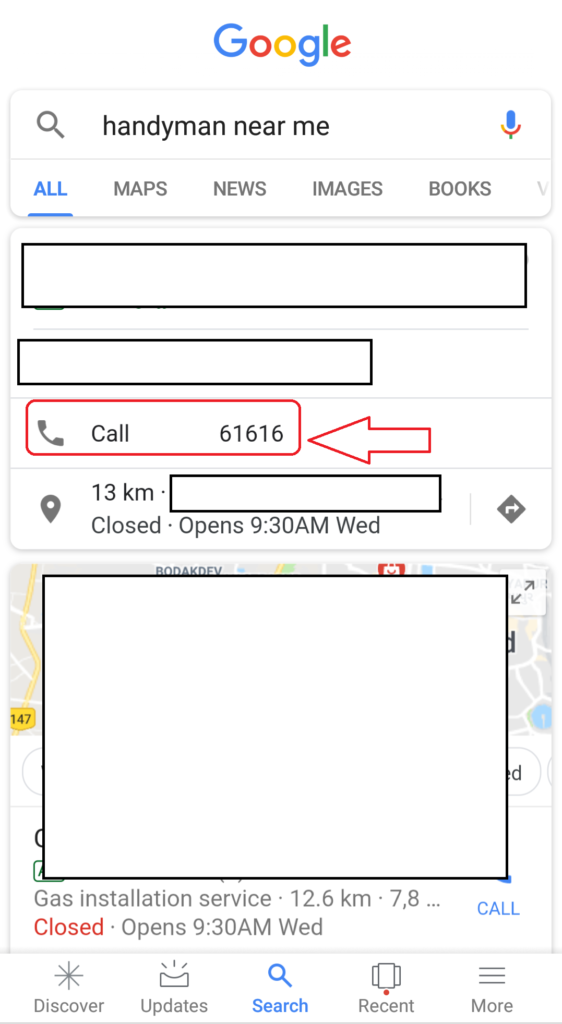 Just link call button, whenever the user taps on the address shown in the mobile ads, they are redirected to Google Maps mobile application to know your company's address. This process also falls under the category of PPC strategy.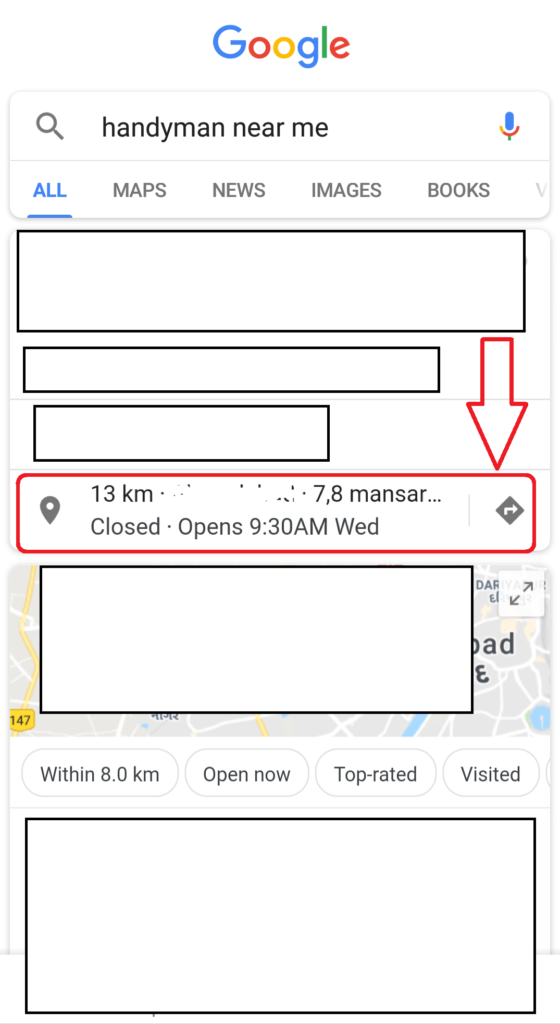 Generate Leads for Your Business
The objective behind using any of the marketing activity is to generate more business by attracting more customers.
PPC is one of the favorite lead generation strategies. You can encourage users to redirect to a form on your landing page. You can offer them a free e-book or encourage them to subscribe to your blog to access your website by providing a few information in return. The moral of the story is to get something meaningful from the user by giving them what they are looking for.
A dentist in Miami is running a Google search campaign where his motto is to get more patients from Google. So, if you click on his ad, marked in red above, you will be redirected to a landing page as shown below.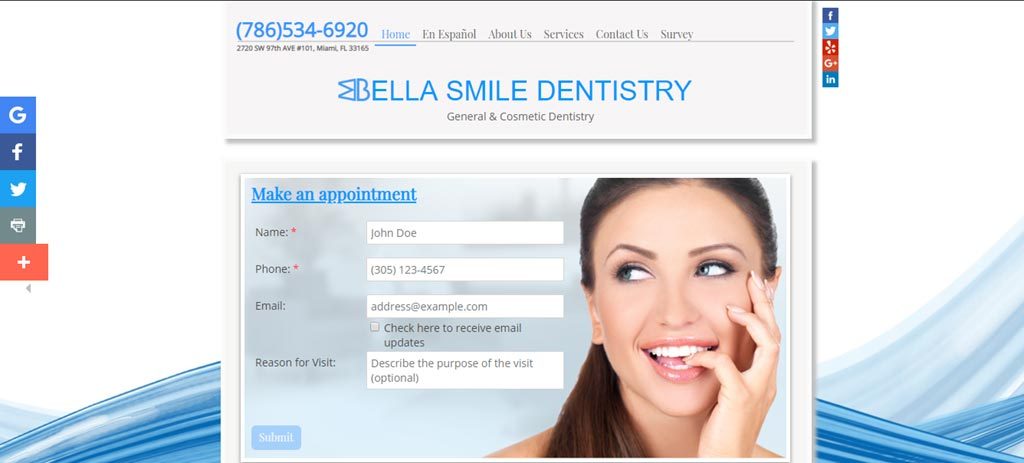 There comes a form on the landing page with few input fields. This way, you can book an appointment for your dental checkup.
Another thing to remember is in asking about user's information. Don't try to be pushy and don't ask a lot of information. A good practice is to get their name, email address, location. Other fields can be their designation, occupation, company details or phone number etc.
Based on the type of industry you belong to the type of services that you are providing, you should decide which type of fields is worth asking. Users' don't feel that they are giving away a lot of their details with respect to the expected information.
You might have to change your KPI (key performance indicator) to get the best out of lead generation campaign. Instead of focusing on the metric like cost-per-click, you should focus on cost-per-lead. CPL will give you the amount spent on acquiring a single lead. It is calculated by the amount spent in PPC/number of leads generated.
In another example, Marriott Hotels is running a lead generation campaign where they are targeting professionals to book meetings and meetups in their hotels. The learning here is they have chosen LinkedIn to promote their services.
How LinkedIn is better than Instagram or Pinterest in this scenario? Well, the Marriott is encouraging people to Book events and corporate meetings. Hence, they have targeted the social media which CEO or decision makers of an organization use the most for their professional activities, i.e. LinkedIn.
Here when you click on the Learn More button, you are given a form to fill with a couple of details. They are also providing 5% discount for the new users. A smart way to let the users engage, convert and make happier with your services.
Concluding Note
This is how the whole PPC strategy works and provides excellent opportunities for advertisers to generate instant ROI.
Again, based on your targeted audience and services, you need to decide which platform will be most suitable for you and how you can utilize the same through PPC marketing strategy.
Do let us know if you have tried-and-tested any PPC strategy in the comments section.