After curation of the perfect content, the next step is to get that perfect content the huge audience base it deserves. Content promotion tools empower businesses and marketers do this task adeptly in a result-driven fashion.
Frankly speaking, simply posting content to a website or social media doesn't guarantee that it will end up in front of the right audience unless you actually have a loyal base of followers.
Hence, the promotion makes an integral component of any content marketing strategy.
To remove this uncertainty of whether or not your post will actually get the readership it deserves, you can employ some of the best content promotion tools. These will bring the odds in your favor and will ensure that your content reaches a large number of people.
According to recent reports, content marketing strategies are used by almost 86% of B2B marketers to increase their internet traffic and drive their sales.
However, 62% of them are not sure whether if their content marketing strategies are actually effective. The promotion activities can be highly effective and carried out like a breeze when one uses some of the best content promotion tools.
There are various tools available to a marketer, some are free and some are paid tools. It will bid well for a business to explore all the different types of content promotion tools out there and find out the best-suited tool for their content promotion plan.
Some of the best content promotion tools of 2019 that can skyrocket the traffic to your blog are:
25 Best Content Promotion Tools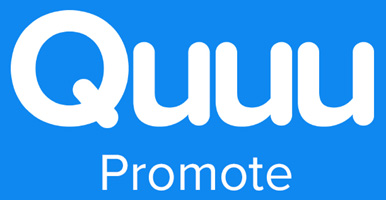 This is a unique tool that can successfully see through a content promotion plan. All you have to do is load your content marketing piece in the tool and then Quuu Promote will share the content on different social media platforms like Facebook, Twitter, Google+, and LinkedIn with the users of Quuu Promote.
In addition to that, Quuu Promote can bring your content in front of the right audience. For instance, if you want your content to be shared with the people belonging to the SEO industry, you just have to put in this criteria and the content will be shared with real accounts of people who are from the SEO industry.
Quu Promote tool takes away the need of going for a paid advertisement on Facebook and Twitter. By paying a few bucks in this tool you can achieve the reach to hundreds of real account of your target audience. Initially, after the creation of an account the tool lets you perform 14 days of free content promotion.

When you want to track the performance of a specific content you can use the tool Buzzsumo. This platform can furnish the report on how your or your competitor's content is doing online. It's easy to use. This content promotion tool can be utilized by both writers and marketers.
Buzzsumo provides you with a dashboard through which specific content or specific URLs can be tracked. It's available for free with some limited features. The full feature of the tool is available to paid members and the paid version costs from $99 to $499.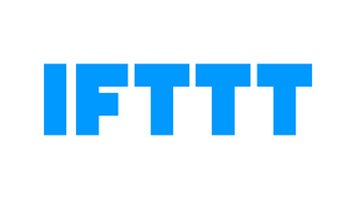 IFTTT is one of the most awesome content promotion tools. It is capable of bringing all the features of apps and website together under a single roof. IFTTT can also automate content promotion tactics in almost all well-known platforms.
Further, IFTTT is an intelligent tool that can produce a response to particular commands. For example, if your command is to publish a new post at a particular platform, it can also automatically publish the post to twitter as well. The best part about IFTTT is that it is absolutely free!

For having effective social media calendars in place choose to go with CoSchedule. This tool is capable of being a part of a WordPress blog and allows you to post your blogging content on the right schedule.
It is an easy to use tool that has the added features that allows one to communicate with their team, set and organize tasks and guidelines, and easily make decisions on editorial. CoSchedule is a single tool that can achieve all the things that are required for promoting content. This is a paid tool that can cost around 10 dollars a month for a blog.

When you are curious about what people think and say about you online, 'Mention' should be your go-to tool. One of the essential tools to craft content promotion tactics, 'Mention' can track what people are saying about your business in around 42 languages. This tool can track almost all the platforms namely websites, forums, social media, and others.
Apart from giving you an idea about what people say about you, you can also get analytical reports from this tool. This analytical report can prove helpful in planning future content promotion tactics as well as presenting the status of work to clients. The starting cost of membership for this tool is $29.

CisionPoint is a PR content promotion tool. It allows the user to perform the distribution of press release. This tool also makes monitoring, managing, and analyzing news coverage quite easy.
The most attractive feature of CisionPoint is its database which apparently boasts of 1.6 million profiles of journalists. This is again a paid tool and it is not that cheap. The price differs for each user and can cost around $5700 for a yearlong license.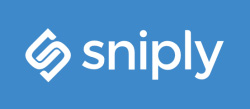 This content promotion tool lets you enhance all the links that you share by including a Call to Action. By opting for this one, you will have the ability to influence the viewer to visit your website and go through your content.
By clicking on the Sniply generated link, viewers can see your post as well as a CTA to land on your site. Sniply enjoys that user base of more than 100,000 marketers that are preferably using it for channelizing content curation to drive conversions.
You can also use it to monitor engagements and track results.

Moz Link Explorer is a tool which allows its users to see who has been active in sharing most of your content. This tool can prove to be an integral part of a good content promotion plan. You can also load a specific URL to get a report on its information. When you find out who are the people sharing your content from the most popular blogs, you can choose to curate content specifically targeted at them.
This can allow you to be certain that these people always do share your content with their network. Further, you can take certain steps to reach out to them and get to know them well. This can be done by sharing your posts with them in social media platforms or reaching out to them for an interview. You may also comment on their content to get acquainted with them. Moz Link Explorer is free for few searches in a day; to get more features and number of searches per day one has to become a paid user.
Zemanta is a content promotion tool that believes in the notion that content is more effective and does well with the audience in comparison to text ads or banner ads. The main focus of this tool is on the various popular content networks where the content generally gets shared more.
Some of the networks in which Zemanta focuses on are AOL, Outbrain, and Yahoo. They ensure a higher audience reach and greater visibility by targeting the platforms where your content might get more shares. The cost of Zemanta is not fixed and can be adjusted based on your budget.

Taboola is another content promotion tool that works on the content syndication concept. This tool targets various top publishers and shares your content with these top publishers. This tool should be considered by all those marketers who want to amplify their reach and visibility of their content.
The cost structure of this tool is going to be like CPC. $75 is the minimum amount that one has to spend to avail the services of Taboola.

This content promotion tool has been developed to enhance your social reach by making it easy for your teammates or employees to share your content with their networks.
Hootsuite Amplify also comes with the feature of tracking which shared posts are performing well and who are the ones that are sharing your content the most. People who want to use Hootsuite Amplify have to pay for availing its feature.
This tool had been designed for big agencies and enterprises so the pricing structure of this tool is not that cheap. However, the price is going to be unique since it depends on one's specific requirements.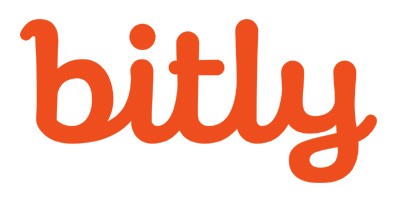 Bitly can be said to be a must-have component for any content promotion tactics. The renowned social media platforms do provide us with some basic analytical data for our activity in them, but they are not that precise and valuable. Bitly, on the other hand, is one of the best content promotion tools that can not only shorten the links for posting on social media but can also generate a diverse analytical and tracking data.
This tool can track individual links and can collect relevant information on the site traffic, the audience, and on the overall campaign performance. The most impressive thing about this content promotion tool is that it's absolutely free. You can just sign up for an account and start using the tool for free.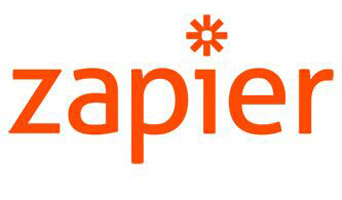 Zapier is a great content marketing tool that offers a wide range of features to marketers. This tool has the ability to link every content marketing tool to one another. A wide variety of things can be done with the help of this tool like Facebook Lead Ads automation and even bringing data directly to the CRM. Again, the CRM data can be automated to automatically start the email campaign via the MailChimp.
Zapier offers endless possibilities when it comes to content promotion. Since this tool automates the process of content curation strategy, it helps in saving a lot of time in examining and sharing the content. It is also not that complicated and quite easy to use. The basic version of Zapier is available for free of cost, but for addressing business automation requirements they offer diverse pricing plans.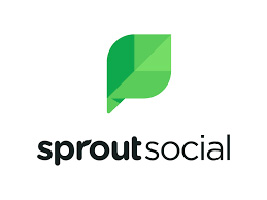 For developing and building a strong social media asset, Sprout should be your go-to content promotion tool. It offers its users a concoction of services like content publishing, social scheduling, direct social engagement, and diverse analytics. Sprout can be thought of like a one-stop destination for all your content promotion needs.
Its features range from targeting a specific audience group to tracking and managing the performance of the content. The marketers who are frequent users of this content marketing tool love it for its comprehensive and useful reports on analytics. Getting custom reports and tracking specific keywords are all offered by this impressive content promotion tool.

This one is going to be one of the most efficient content promotion tools for you by pushing your content across so many top-rated publishers.
There is a wide variety of content on the web that is promoted by Outbrain but we could not realize that by seeing those content pieces. In the same way, your content can also be promoted by Outbrain.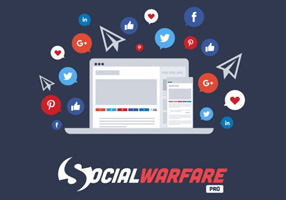 Opting for Social Warfare as your content promotion tool will alleviate your task of making your content shareable for others.
SocialWarface includes social sharing buttons in your content in the most appealing and result driven manner possible. It is actually a WordPress Plugin that helps you get this feature like a pro. It is not going to slow down your site speed as well.

Again a very prominent name in the list of top performing content promotion tools for social media marketers. All your quest of a tool that can ease down the task of sharing and scheduling content ends at Buffer.
Using this will enable you to share your content on all the social media platforms on one go. You can directly do this from the Buffer Dashboard.
It is also top notch in assisting you in the scheduling of your content. You can use it to find out the right time when your content pieces see the most engagement. It is also free. You just need to make an account here to easily connect your social media accounts.
With Buffer, you will get support for Twitter, LinkedIn, Facebook, Google+, Instagram, Pinterest, etc.

You can use this tool for connecting with the people that have similar interest and who also create content on the same sorts of topics. Such people are called Tribes in the language of Triberr.
Tribes share content for supporting the content promotion endeavors of other members of a tribe.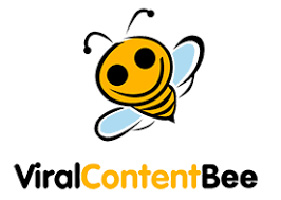 This is again one of the very useful content promotion tools that work on the principle of building a community around a content promotion that works for mutual benefits.
In this, when you will share and promote the content of other members in return they will also share and promote your content. And hence, you both will be enjoying the fair share of the relevant traffics.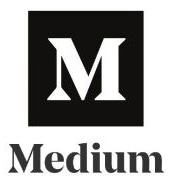 This one is actually an open content publishing platform that has a wide audience base for the entire niche and this makes it one of the best content promotion tools as well.
It lets you write and publish articles on any of the subjects of your choice, niche, products, or services. It is quite similar to a blog where all kinds of publishers are allowed to share their content. It also allows you to repost the content which is published originally.
With the help of Medium, you will expose your content in front of a bigger audience base and hence, enjoy better exposure, lead generations and conversions.

By choosing BuzzStream as your content promotion tool, you get a powerful content marketing CRM at your disposal. It will assist you in organizing and scheduling your content promotion activities in the most personalized and result-oriented manner.
BuzzStream lets you build the lists of contacts for you, and also manages your associations with all your contacts. It will send emails to them for developing a productive relationship.
It also allows you to create different sorts of email templates and track the open and click rate of your emails.

Using MeetEdgar as your content promotion tool will enable you to enjoy some awesome social media scheduling features with the utmost ease.
With MeetEdgar, you do not always need new content for sharing. It creates an automated queue that will never go out of content, as it will start re-sharing your older posts that your audiences have not seen yet.
So, this way, MeetEdgar will automate the content sharing process at the times when you are not being able to produce fresh content. This way, you will continue having the scheduled engagement with your audiences that will help you in having a loyal follower base.

You can opt for this tool to build up the email list for your content marketing campaigns.
When you have the email list of your relevant audiences, you will be empowered to share your content in front of your most relevant audiences, which is actually the best way of generating leads and boosting conversions.
Ability to build an email list by assisting you in creating high-converting lead generation forms makes OptinMonster one of the most useful content promotion tools for online marketers.

You can use this tool for finding the right influencers for your content who can promote your content in front of the most relevant audience base in your niche.
NinjaOutreach is very effective in identifying the right content promotion opportunities for you, as its database comprises more than 5 million influencers for content promotion purposes.
It is also exceptional in automating your outreach, organizing your campaigns and tracking your contact in an efficient manner.

With the help of Feedly, you will be able to target specific publishers in the most convenient and effective manner possible. You can find out your best-suited publishers and organize them into specific categories as per your specific requirements.
In case you want to research blogs for some of the highly productive guest posting opportunities or link building purposes, Feedly can be one of the best content promotion tools for this.
It is also quite useful in finding the right influencers in your niche to promote your content in front of the most relevant audiences that are ready to consume your content.
Conclusion
When you have the right tools at your disposal, a mammoth of a task can already be made pretty easy.
Right tools used for the right purpose can provide you the boost that you are searching for in your content marketing strategy. This post just provided you with a list of some of the best tools that are out there. You can start experimenting with these to get a better grip on what you need and where to focus more on promoting your content.
It doesn't matter if you are a beginner or have become a pro at delivering content promotion tactics. Wherever you are in your content marketing timeline, it is always advisable to keep an eye on different tools that are arriving in the scene.
When used, the aforementioned tools will definitely make a difference in your content promotion game. Just remember to stay patient as even the best tools cannot produce overnight results.
Did we miss any of the tools that you use for promoting your content? Which of the aforementioned tools you have used already? Share your valuable experiences with us in the comments below.