Content marketing trends can help you develop a holistic online marketing approach to scale your business online by educating, pursuing, and eventually converting users.
To align your content marketing campaigns with your business objectives, you must know what works in the industry and at what extent. That's when you will get clarity in your decisions and plan your content marketing campaigns effectively.
Here are 25 content marketing trends that you need to know about in 2019.
1. Live Videos will Rock
The rise of live video is apparent. You can broadcast anything that is happening around you to your audience without any filter, and that establishes the transparency in your communication.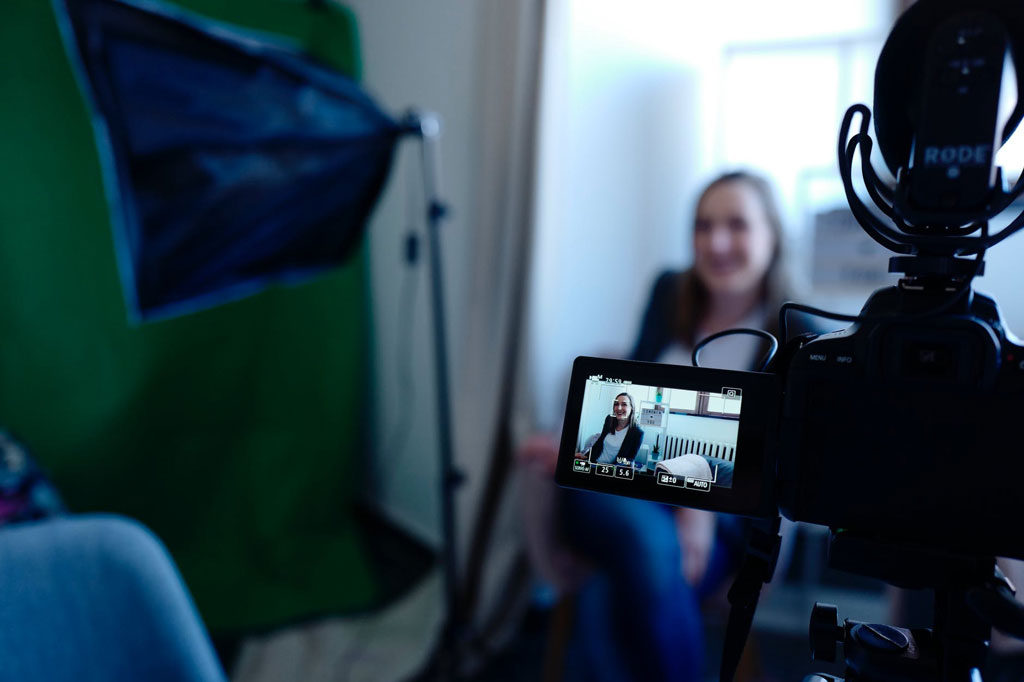 For a product launch or conference, you can stream the entire event live, and anyone can virtually experience the event just like they experience watching through television.
2. Personalized Content
Earlier, you could publish a simple post to get the traffic on your website. It was short and straightforward content would suffice to get a top-spot in 1st page of search engine result pages.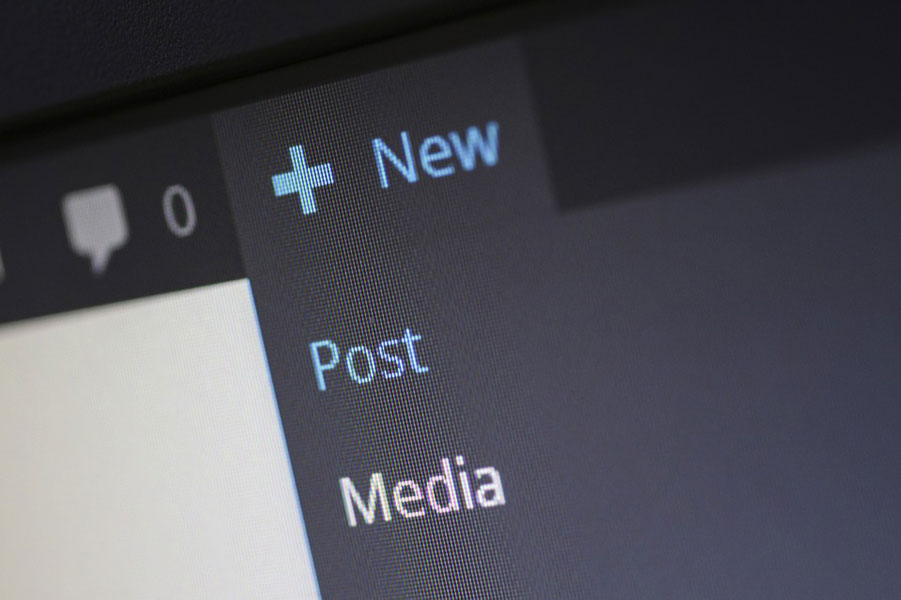 A generalized content would work for websites to bring more customers. Today, the market has become crowded, and 36% of customers expect to receive personalized products and services.
So, personalizing content can be one of the ideal content marketing trends as far as ROI is concerned. Because through personalization, you can connect with your readers on a personal level and effectively pursue and convert them as your consumers.
3. User Experience will be Paramount
For your brand to thrive, you need to ensure that readers have a delightful experience. From your website to social media channels, emails to native advertisements, your brands need to have a problem-solving and concurrent communication across all the channels.
Take the example of a brand that you cherish online. What makes them unique and successful? They must be giving you unparalleled user experience.
As per a fact, 88% of users did not come back to a website that had given them a bad user experience, and 90% users stopped using mobile apps, which were giving lousy user experience.
4. Time to Go Omnichannel
Omnichannel is one of the important content marketing trends that raised the demand for content marketing because content marketing has the power to expand your consumer reach on a bigger scale.
Because through content marketing, you can quickly go omnichannel while ensuring returns of your advertising activities.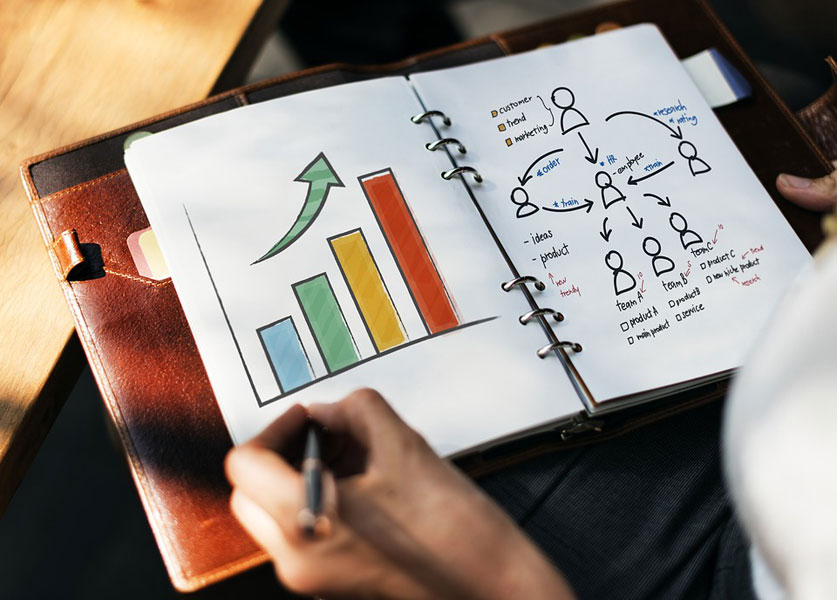 Today, imagine you are only doing SEO or PPC, what if after a year, the competition gets increased or the algorithm is changed? What will happen then? You will have to upgrade your SEO skills, and in the case of PPC, you will have to spend more money on ads.
In both cases, your ROI will take a hit. Today, digital marketing has taken the omnichannel approach.
Ideally, your brands need to be present on all the major marketing channels, including search, social media, email, SMS, PPC, etc. This will not only create brand awareness but help you bring more customers and prospects.
5. Influencer Marketing is a Prominent Platform
Word-of-mouth is one of the oldest yet most effective marketing styles that can bring more sales and revenue to your venture.
Even though you are doing great at PPC, native advertising, or any other marketing activity for example, but if a peer or an influencer refer your business, it will give you excellent brand awareness and conversions.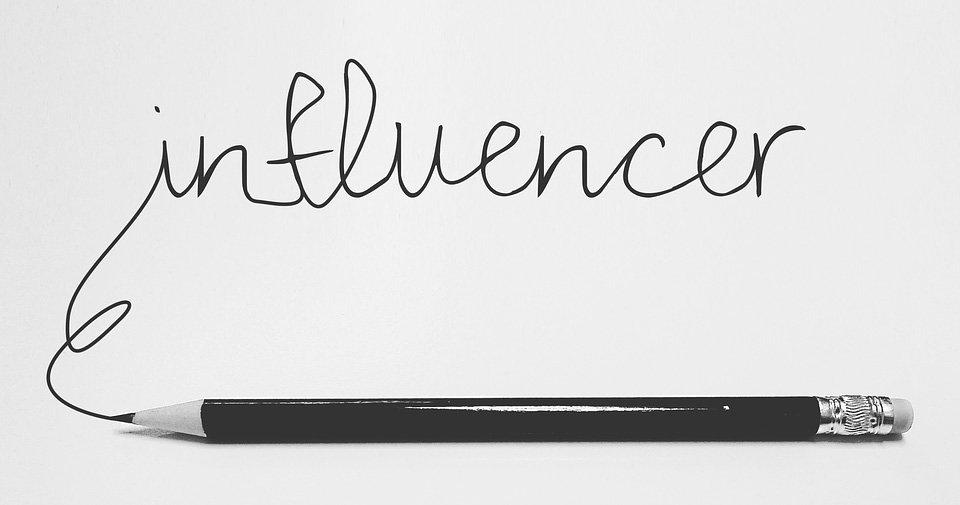 In today's time where old-school advertising channels are becoming expensive and crowded each passing day, influencer marketing can help you achieve your business goals effectively by incorporating it in your content marketing strategies.
If influencers share their experience with your brand and also write a review for it, you would see the positive results. You can communicate to a new audience and bring unique visitors to your digital properties.
6. Voice Search will Dominate
Today, 39% of Americans use smart speakers in their routine to access the web. So, the way people find information online has improved dramatically since the evolution of voice search and smart speakers.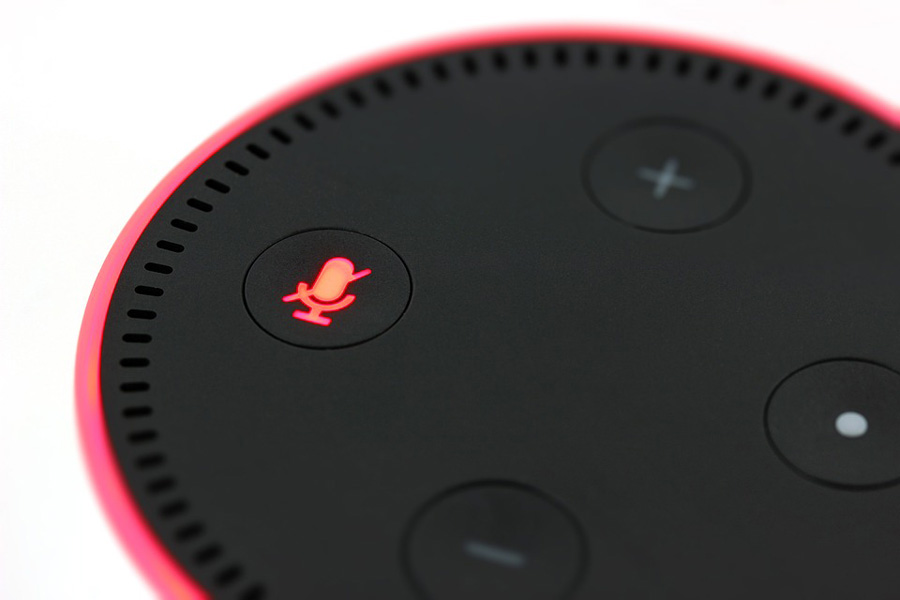 ComScore has commented that more than 50% of all searches will be voice search by 2020. Moreover, the technology is also becoming accurate in comprehending the intent behind the voice search and can effectively provide value-based content from the speech of the users.
To perform well in voice search, ensure that you are writing your content in a conversational and direct tone. You can also provide answers to standard questions to rank in voice search.
7. Dynamic Website Communication
The time of static content on your website won't thrive your digital presence in 2019. Today, you need to ensure that your content delivers the message profoundly and to the right customer.
Your website content must go through the heart of your users. One must get a feeling that the website content is dynamically written for oneself, so you will quickly establish a virtual relation and trust with that user.
96% of marketers believe that personalize communication can help customer relationships, but conversely, more than half of the consumers also believe that markets are not doing personalization correctly. So, in due time, dynamic website content would be in high demand.
8. Show Authenticity
Gone are the days when you can stay anonymous to generate sales online. Today, in the world of content marketing, authenticity is one of the most underrated yet most important element to be successful.
Based on your content marketing campaign, you need to show your credibility to your prospects through any way possible.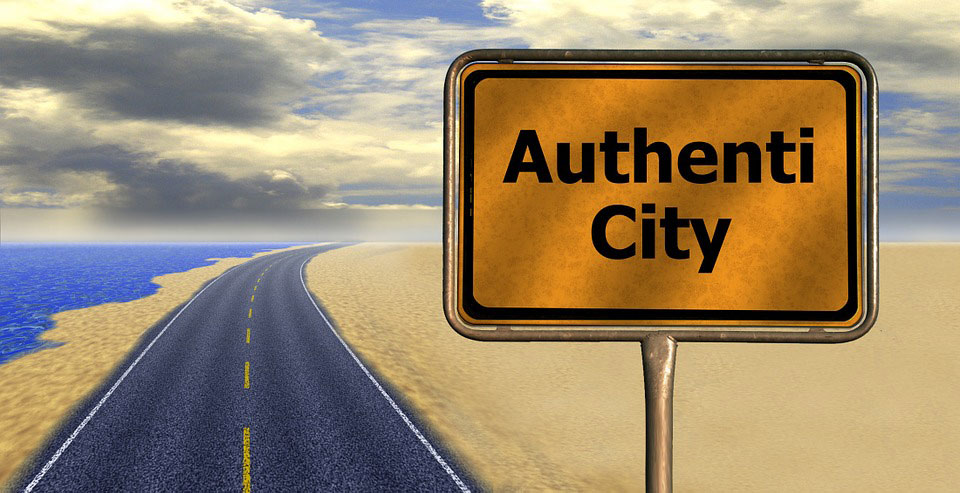 While interacting with your brand through various channels, users should not feel that communication is machine-generated or managed by robots. You can name your Chatbots on the website or give a name to your sales and support email address.
Acknowledge your team members on your company's social media profiles and write a note of appreciation. You can also share your reviews of Google and Glassdoor on your social media accounts as proof of your credibility.
9. Segmented Communication Will Soar
Today, users expect the brand to give personalized and dynamic solutions to them. For your content marketing activities, you too must execute your campaign in a segmented approach.
Based on the variety of your users, you can segment your emails to specific prospects, or you can share social media posts that can be seen to only certain users and so on.
Segmentation is one of the important content marketing trends that would let you target your prospects effectively and engagingly.
10. Integrate Chatbots on Website
Chatbots are your full-time sales executives because they are there to entertain your users 24×7. Moreover, your visitors will get answers to all their questions thanks to the presence of Chatbots.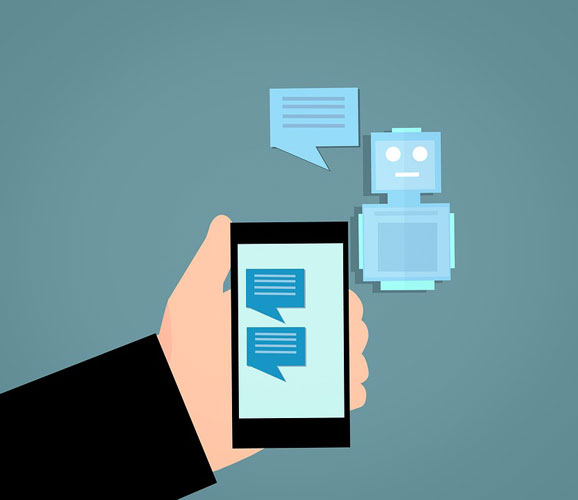 Today, you can also integrate chatbots to not only your website but social media profiles too. You can also develop a Facebook Messenger chatbot and sync it with your Facebook page, so whenever your subscribers message you on Facebook, they will get tailored responses.
Chatbots also have machine learning and artificial intelligence capability to understand user behavior and generate dynamic responses, and this will ensure that your customers get satisfactory responses for their questions.
11. Use GDPR for Content Marketing
The introduction of GDPR had risen a stir on the internet when it was launched. However, it helps marketers establish a profound and transparent relationship with their prospects.
Thanks to GDPR, websites cannot operate behind the curtains, collect data of the users, and use it for their personal needs.
Websites have to let the users know where their information will be used, and if they don't find it relevant, they can avoid using the services of the website.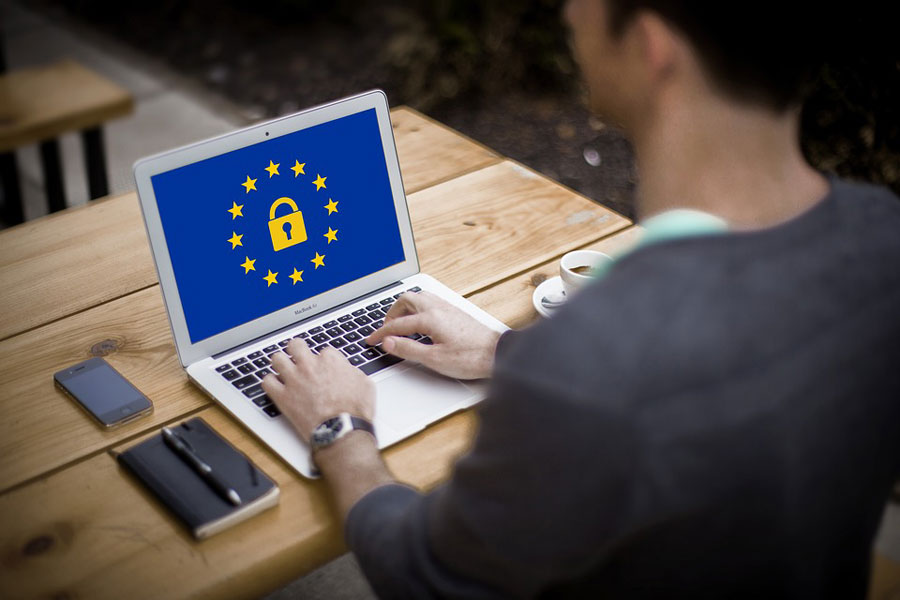 Although it might happen that websites will get lesser sales, but the GDPR puts the website owner in more trustworthy, credible, and unambiguous position.
However, only 32% of marketers agree that their companies are GDPR compliant, and that means this trend will see a rise in 2019.
If you are genuinely collecting users' information and give them unparalleled user experience, they would be happy to provide you with their data. So, for ethical content marketers, GDPR works in their favor.
12. Social Media Micro-Interactions will be Important
Today, along with the social media following, a brand's presence and interactions with the audience also matter. Their responses give the message to the audience that the brand is listening to what people are saying.
For example, Instagram stories are one of the most engaging tools of the photo-sharing app. Moreover, the stories also have attractive features like filters, GIF, questions, and polls that can help you interact with your audience in a subtle yet effective way.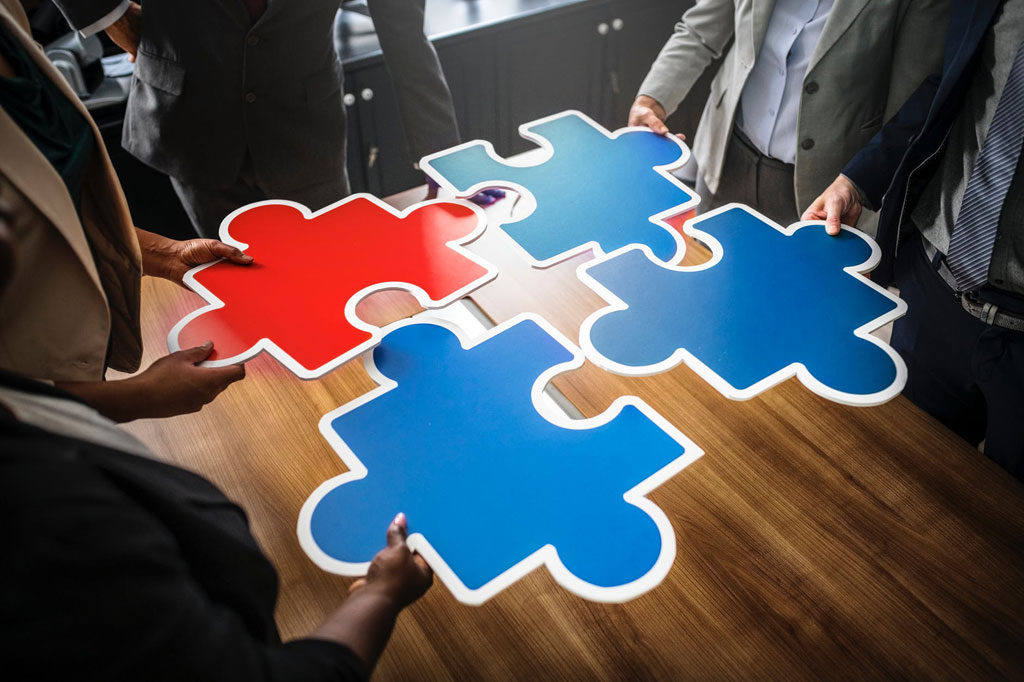 Twitter chats are also famous on Twitter. As a brand, you can organize a Twitter chat to break the ice and let people interact with other like-minded audience.
For example, in a Twitter chat, if a Twitter user asks you a question and you have given the answer in your blog or your YouTube video, you can help the user by sharing the link of the resource.
In an Instagram post or story too, if a user's comments and ask questions, you can share your article to help them improve their knowledge. This way, you build authority and also generate traffic and views on the website or video.
13. Researched Blogs will be Effective
Gone are the days when the average word count of a blog post was only 500-600 words. Before a couple of years back, if you have the skill of blog and article writing, you could improve your ranking by short and precise blog articles.
Today, webpages with long content tend to perform better in search engine rankings.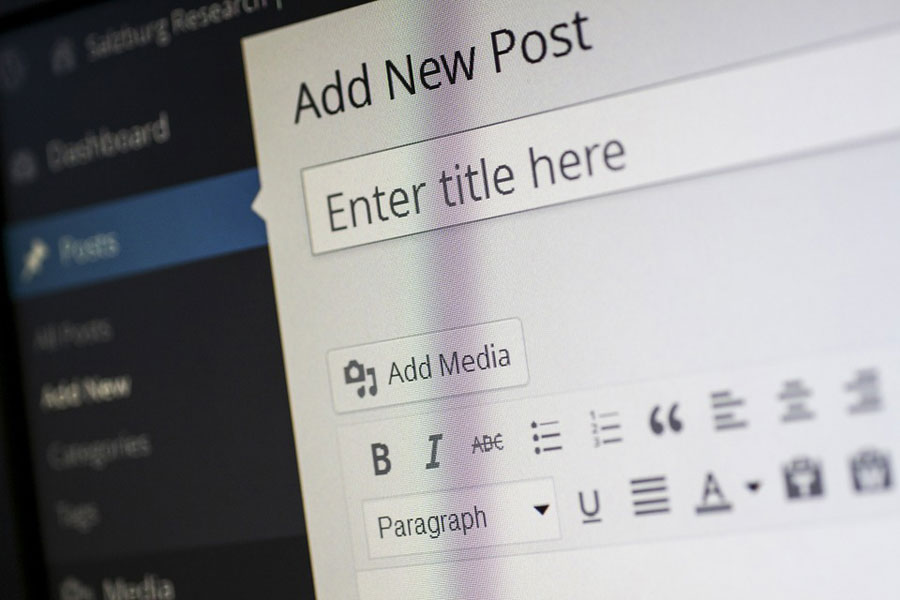 This does not mean that Google gives the results of the webpages which publish a long form of content. Google observes the user behavior, and the reason behind the long form of content is ranked on the first page means users want solution-oriented and researched material to read.
Today, the way blogging used to work has changed dramatically. Your blogs should provide value and increase the awareness of a particular field of study whenever a user reads it.
14. Webinar Can Help in Brand Awareness and Conversions
The webinar is a personalized live video streaming activity through which you can educate, or pursue your prospects.
The webinar is a great way to increase awareness and improve your sales. If you are good at something, you can teach the people through sharing a step-by-step guide discussed over a webinar.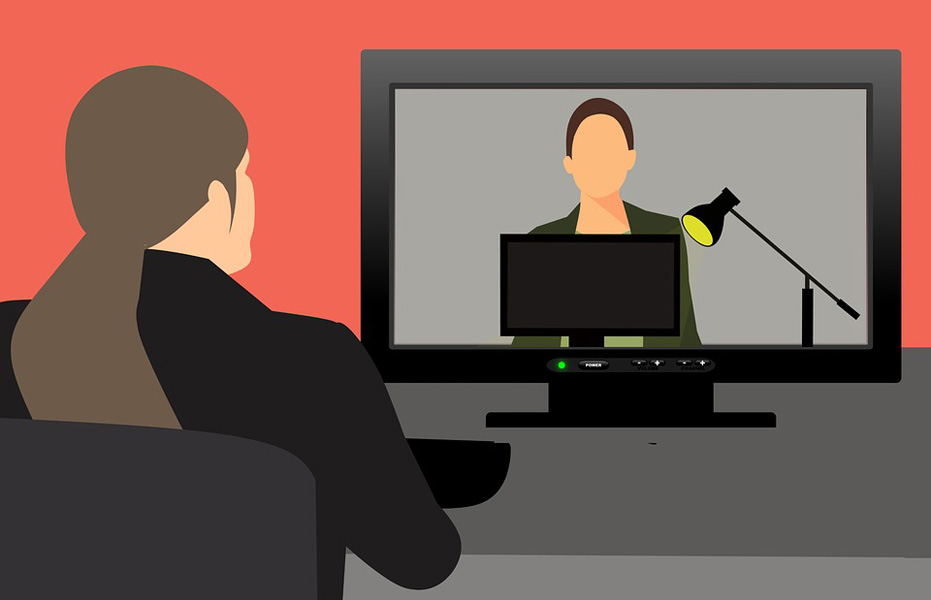 Through the webinar, you can also solve questions of your users and guide through your experience.
People also promote their skills and consultancy by organizing a webinar. You can invite leaders and influencers of your niche at your place and then stream a webinar.
This way, people would be delighted to know more about your knowledge and improve their understanding.
15. Podcasts are Still Undermined
Podcasts are one of the effective content marketing trends. Today, 16 million U.S. citizens call themselves avid podcasts fans and 41% of podcasts listeners have a household income of $75,000/year. So, there are strong chances that your listeners educated and sophisticated.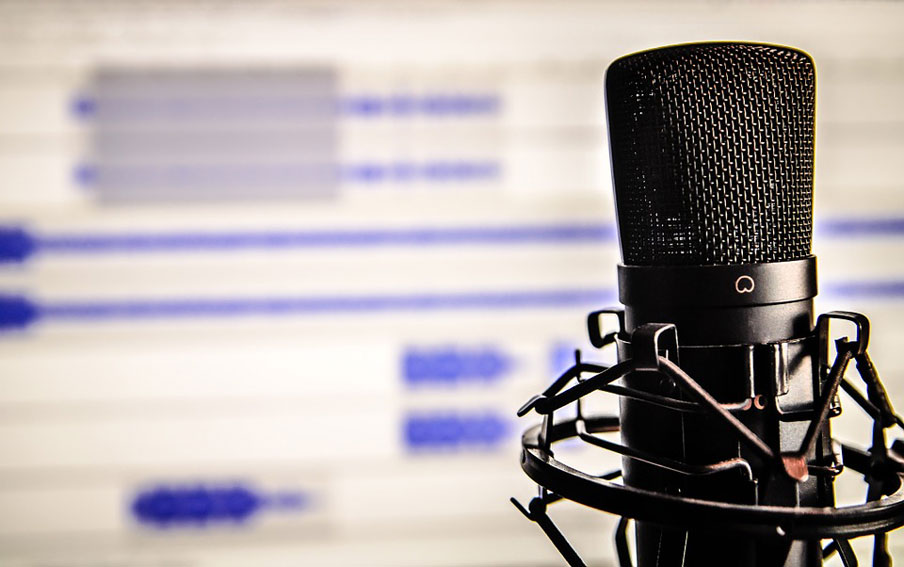 Thank podcasts, listeners can multitask well. Users can plug in earphones and listen to a podcast while working in the office or driving for work. It helps them improving productivity while educating themselves and also complete their routine tasks. None of the other forms of content can let you do that like a blog, videos, webinars, etc.
In podcasts too, you can invite experts to share their views and educate listeners.
16. Live Q&A Through Social Media
Live Q&A sessions with your audience allow you to have live and direct communication with the audience. In the session, users would ask you question related to your niche, and you can give them answers.
If your answers solve problems of users, you will develop your authority and genuine audience for your sessions.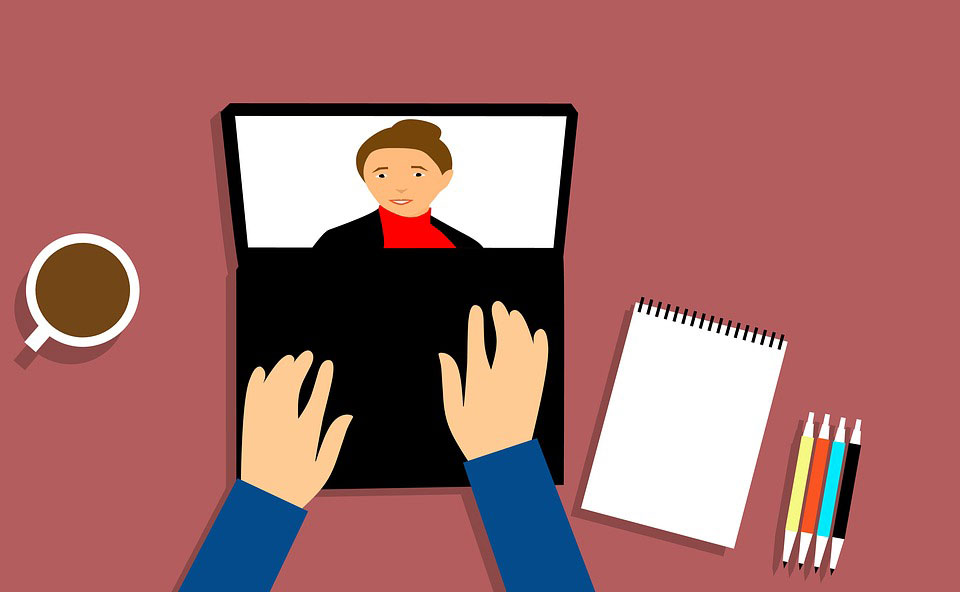 Moreover, during the session, if you can find the people have a specific type of questions, you can create separate content around it. It could be blog videos or podcasts.
Now you can advertise this content after publishing, and users would love to read and share in their social media profiles.
17. Guest Blogging Still Helps
Guest blogging is one of the renowned content marketing strategy leveraged by marketers. You can get the SEO benefit, more audience for your website, brand exposure, and build your authority as an author on the web.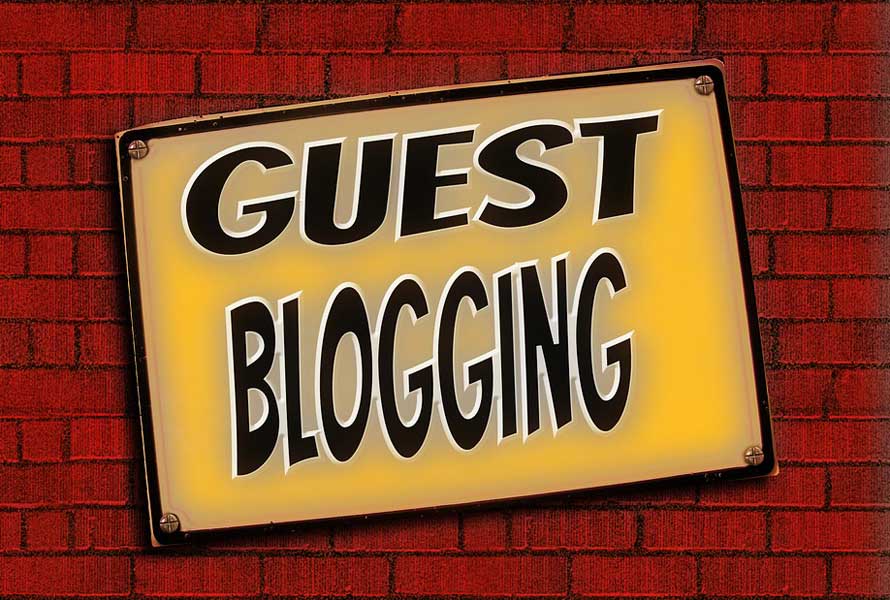 As an author, guest blogging can help you develop your network, grow social media following, and eventually generate leads for the business. Your post would be shared on social media, and due to that, your link profile will become stronger.
18. Social Media Ads
If you can invest in social media ads, your content marketing growth will be faster because you will get your results quickly.
You can improve your post's impressions thanks to paid promotion, and you will be able to target a new audience and engage new prospects through social media ads. Hence, you won't have to wait for the reactions, unlike organic promotion.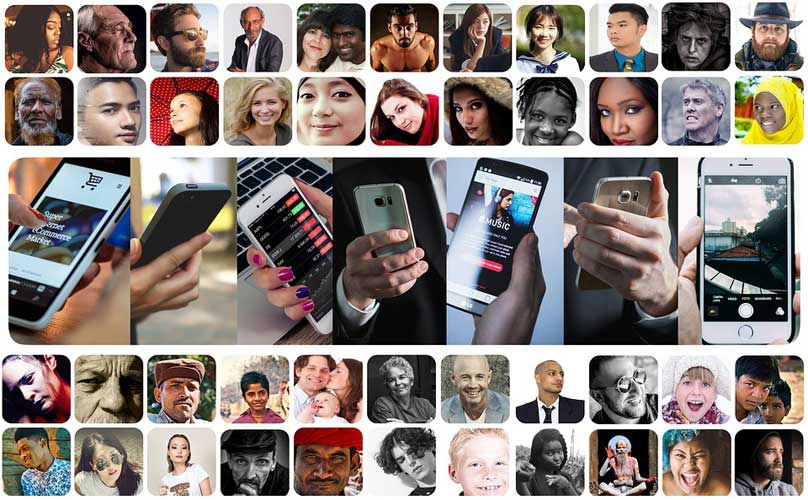 So, whenever you want to make your post viral or targeting an event-based promotion, social media ads would be a better option to reach social media audience.
19. Native Ads for Better Conversion
Native advertisements will put your website on the relevant web pages and similar websites. For example, you are providing consultancy to startups and businesses, so your ad would automatically appear on partner websites which publish blogs on the same niche like marketing, sales, entrepreneurship.
In native advertising, you can post search ads, video ads, or image. Since your ad would be shown on similar websites only, your ad would be able to grab interested prospects and audience to your website.
20. Customer Satisfaction Must be Ultimate Goal
Ensure that your users get the feeling fulfillment whenever they interact with you online. Providing a great user experience is a journey for a brand as it has to learn and apply to evolve as an authority on the web.
This would be the most viral content marketing trends in the expected time because the digital landscape has evolved now, and customers also expect brands to provide a concurrent user experience.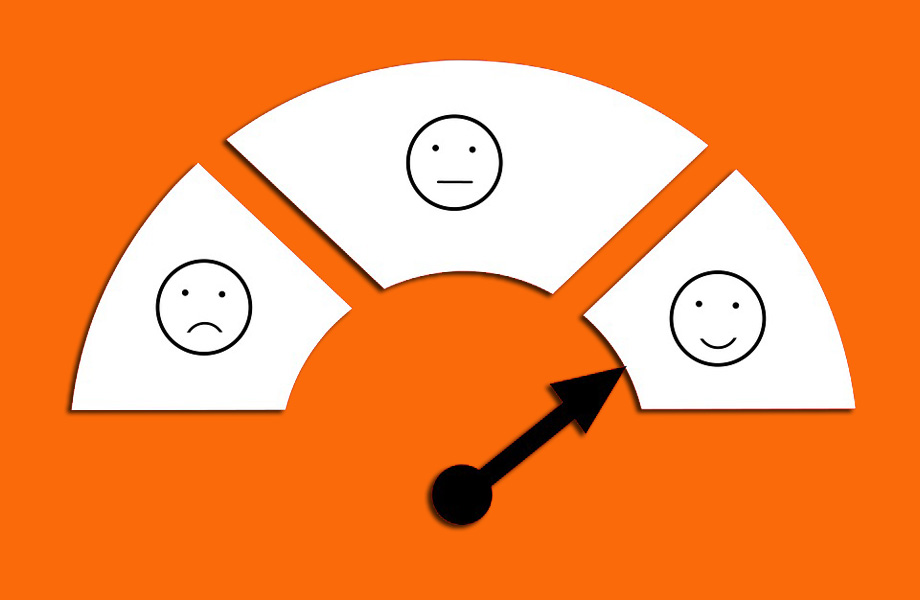 Be it social media posts, live webinar, PPC ads, or search engine results, ensure that you are generating satisfactory session and helpful content to users.
Always try to fulfill customer needs and satisfy their expectation through your content marketing campaigns, and you will get conversions.
21. Hustle to Achieve Micro-Interactions on Website
Micro-interactions play an essential role, and content marketing has the power to give you the command to observe the minute details and interactions that would result in the long website sessions and lower bounce rate.
Once the time spent is higher and bounce rate is lower, you will get dramatic improvements in search engine ranking because Google would think that you are providing excellent user experience to readers so the search engine will show your results more.
Include related videos in the posts, integrate chatbots, apply beautiful animations smartly are some of the examples to keep your users engaged and get their interactions for your website.
22. Use Relevant Visual Content
Visual content can help you represent complex and data-oriented information creatively. Your readers can comprehend what do you want to convey through your content if you are incorporating multimedia.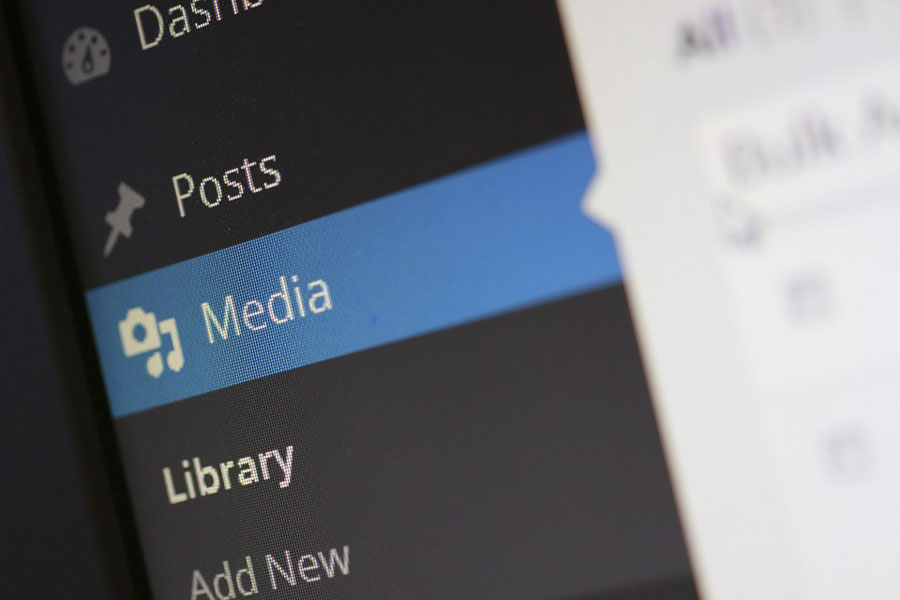 Through infographics, images, and videos, you can give the power of storytelling through which you would be able to write compelling and complex content to pursue, entertain, and educate your audience. If you can do this through your content marketing effort, you will get a significant boost in results.
23. You Cannot Ignore Content Distribution
Content distribution is also essential to make your content marketing campaigns successful. Through content distribution, you would be promoting, outreaching, and telling people on the web about your new content.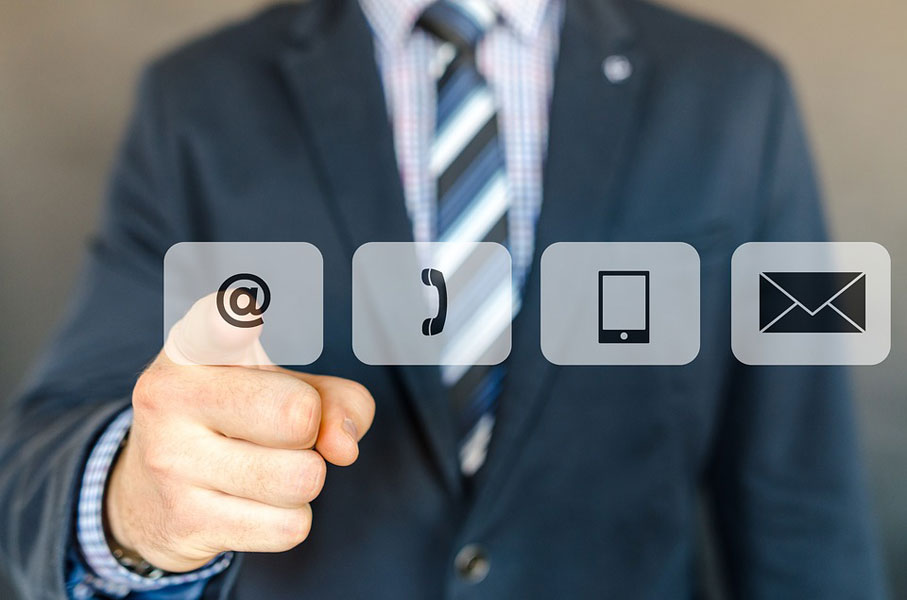 If you have an efficient content distribution plan, you can develop a transparent and robust relationship with your readers, and you can encourage them to take your desired action — it could be downloading your free eBook, scheduling a call, following on social media or subscribing to your newsletter.
You need to have a clear objective of your content marketing plan to choose and leverage the right platform for your content distribution. You can think of going for organic or paid channels, and which format of content would work best for your objective, like eBook, social media posts, emails, etc.
24. Host a Giveaway
As a business, you can increase your leads and consumer reach through organizing a giveaway. Such content marketing trends will make your brand viral on the web by giving brand awareness and user engagement on your digital properties like social media, website, emails, etc.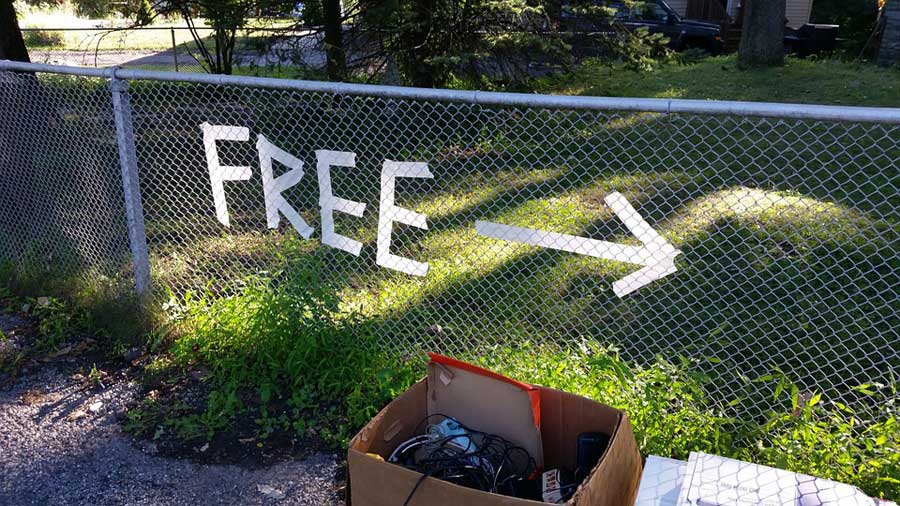 You need to decide the objective of the content marketing and then choose those platforms which will be the best fit to run a giveaway campaign. Because if your ideal consumer is using social media most of the time and you are running native advertising campaigns, then you won't create a successful giveaway for your business.
Users would take part in your giveaway, follow your social media profiles, visit your profile, and eventually get to know more about your business.
In the end, from awareness to conversion, you can smartly design your giveaway campaigns for an effective content marketing campaign.
25. Do Content Repurpose Smartly
How about content marketing trends that can help you utilize your existing content bank and yet generate more results for you?
Content repurposing is that smart way through which you can leverage your existing content and publish it on other relevant platforms.
For example, you have published a case study of your industry on your blog, and you have received excellent engagement, comments, and social media shares from that one post. Now, you can repurpose the same content and share it on other platforms.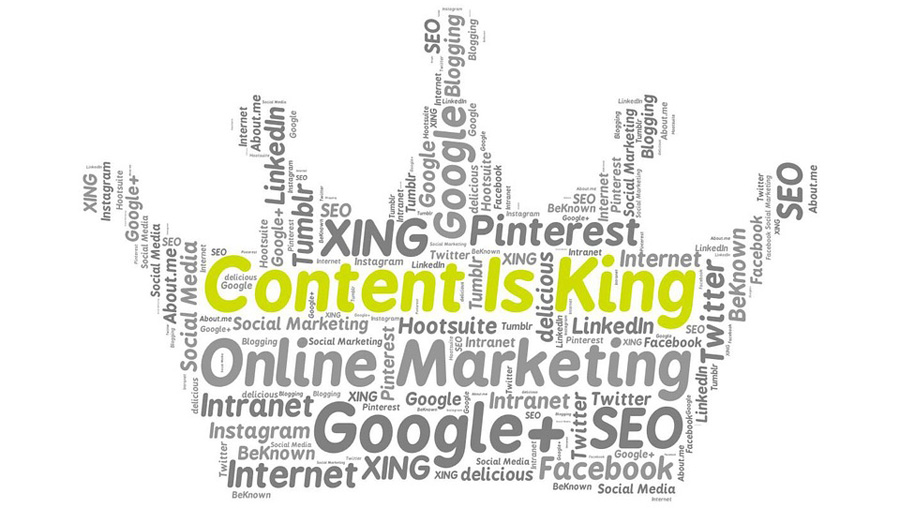 Furthermore, you can also publish eBook out of it and offer it for anyone who signs up to your newsletter. This way, you can get emails of your prospects and utilize your existing content to engage them.
In this example, you can make a series of educational videos from that case study and share it on YouTube. You can also create dedicated blog articles of sub-topics of the case study to publish as a guest contribution on different websites.
This way, your brand will get exposure on the video streaming platforms, and you may be able to get a few subscribers out of it.
Please understand that content repurposing does not mean copying the content. You would be editing and rephrasing your content to make it unique and updated for your readers.
Conclusion – Which one is the Best?
The simple answers to that question are — It depends.
Which content marketing trends will be successful for you depends on the several parameters like who is your targeted audience, what is the niche of your business, which platforms you would use when are you planning to execute, and so on.
The more refined your targeting is, the more realistic your campaign will be.
Do let us know your views in the comments about the content marketing trends. If you have applied any for your project, do share your experience too.