To communicate with mass, you need writing that can convince people and get the message sent effectively to the recipients. The ads in newspapers, television, flyers, pamphlets, or anything that is in the readable format of a marketing material involves copywriting skills.
Writing, just like any other art form, is one of the evergreen forms of professional skills that would always have high demand. Because through copywriting, you can not only communicate with the audience but encourage them to take your desired action and generate sales.
Today, copywriting is not limited to only mainstream marketing and advertising sphere.
With the evolution of the internet and digital marketing, the demand for copywriting has taken a paradigm shift. Today, copywriting involves writing captions for social media ads, writing blog articles, website content, ad copies, and so on.
How It Differs from Traditional Copywriting?
Digital copywriting has multiple parameters to take care of.
Your copy must be understood by the people who are reading it, whether they are professionals or layman; everyone who reads your copy should comfortably comprehend what you want to say to them.
Along with the readers, the copy has to be platform-friendly too.
For example, you are writing a blog article that discusses diet tips for users. So, you hired an SEO copywriter who is well-versed with the health niche.
Now, your copywriter needs to write the article that almost all the types of readers can understand while also making sure that search engine bots too can grasp the intent behind the post. Because in the end, the bots will decide if the post is worthy of being ranked in SERP.
In digital copywriting, you need to focus on meta tags like title, description, header tags, and so on. Hence, as a copywriter, your job is to write comprehensive and high performing content that brings results through the search engine.
Unlike newspaper and banner ads, where one copy can go across all the platforms, you cannot do the same on digital platforms.
Here, different social media platforms also require unique approaches to publish the post. The way you write LinkedIn blog and captions might not work on Instagram, and vice versa.
So, whether you want to build a full-time career as a copywriter or start writing for a blog or social media platforms, here are the necessary details that you need to keep in mind to make your copy sold across the digital platforms.
1. Understand the Product Inside Out
As a copywriter, your job is to showcase the product as the 'superhero' of its industry because people would comprehend the information about the product and make the purchase decisions after reading copy.
So, to make an excellent first impression, it is necessary that your copy should sound perfect to readers.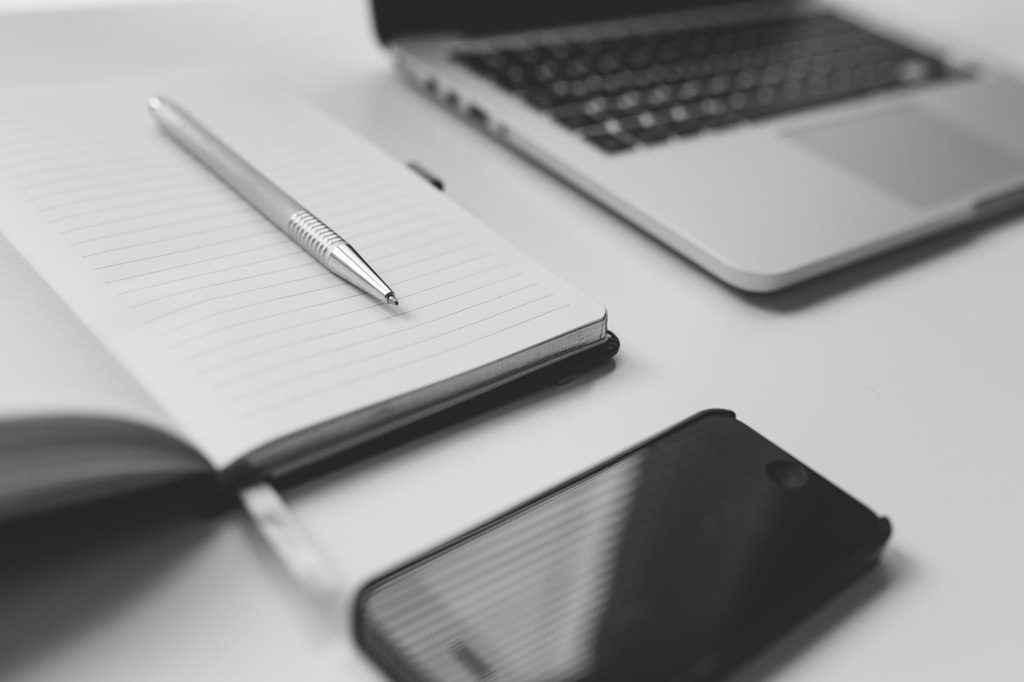 To write such a comprehensive and relatable copy, you need to have a thorough understanding of the product; otherwise, the copy will be plain sentences that won't make any sense at all.
By knowing the product, I mean you must understand what it offers to the customers, how it is improving the lives of its customers.
To find out, you can research the inception of the product, how it is built, where it is made along with other facts of the product like materials, USPs, manufacturer, and so on.
The more you know about your client and the products, the more profound your copy will be.
Talk with the people who are behind the product creation and take their brief. Ask them to share their journey, or you can also search on Google to see if you can find anything.
2. Understand User's Expectations
As a copywriter, your job is to communicate the message to the readers, so just like knowing the brand is essential, understanding the mindset of the users is equally important.
Your copy should match with the thought process of the people who are reading it. So before writing the first draft, think about who will read the advertisement.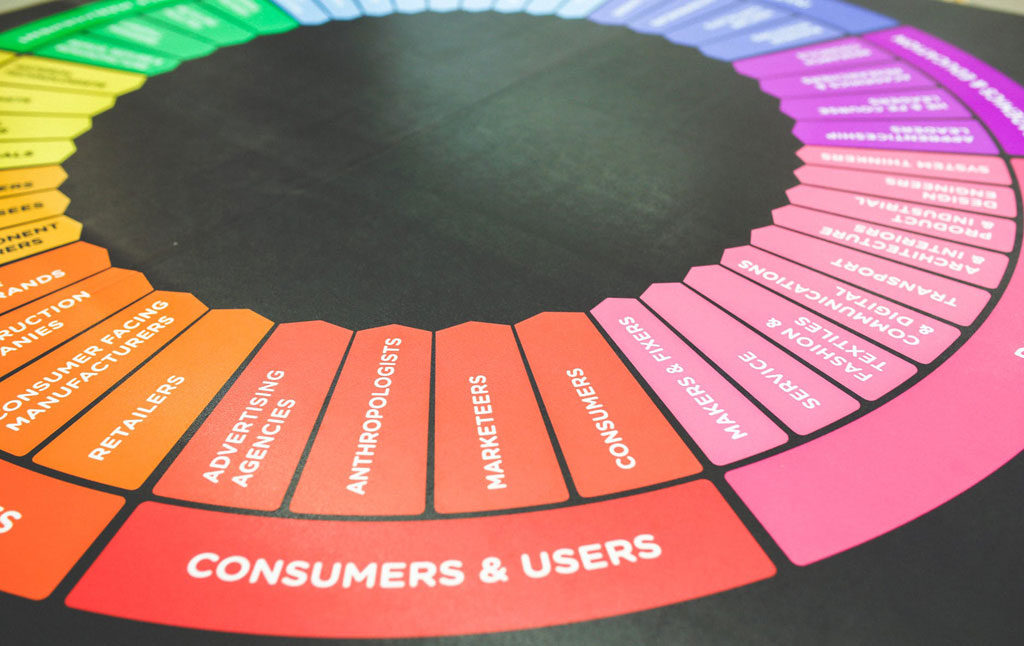 To know your readers, you need to know who will need the products which you intend to sell through your ad copy. Anticipate their age group, demographics, gender, designation, and occupation to make your copy ideal for the targeted customers.
For example, you are selling sports shoes, and your targeted customers are millennials in college or high school.
So, you cannot write the copy in a formal and sophisticated language as it would turn the readers off, and your sales would be affected. Your copy needs to appeal to the teenagers and youngsters with impactful terms and persuasive writing.
3. Write A Compelling Headline
Your headline is the title of your copy or the article. Whenever a user comes across your post or the advertisement, the first thing that they observe is the title.
So make sure that the title of your copy is compelling enough to generate curiosity in users and they end up clicking your advertisement.
The title of your copy is the first step in engaging the users with your brand. If your title is something that excites or provides value, the user may read the caption or the description of the remaining copy. So, the title has the utmost importance behind the success of your campaigns.
Most of the times, the users would be already in a hurry, and they have no time to indulge in any other activity. So, it is challenging for you, as a copywriter, to write a title that stops the readers for a couple of seconds and grabs their attention.
Use words that create excitement in your title. Something that makes your offer unique and worthy of trying.
To get maximum engagement and conversion, you can combine a problem and provide its solution in the single line so that users would know at the start that what they will get by interacting with your content.

See how Buffer did in one of their blog posts. They understood that teams find it hard to produce valuable content on a consistent basis. So they have combined the problem with a solution to tell users what they would get if they read the blog.
Don't forget to highlight the benefits users get after interacting with your advertisement.
First, you need to understand the problem of the users and write the benefit that the product will give them if they go for it.
Also, use bullet points to make your writing crisp and direct. Whenever users see bullet points, they would stop scrolling and would engage with the content.
Use Headline Tools
As a beginner, you can also get the help of online tools to get the desired title for your copy. These tools are self-explanatory and utilized by anyone.
Here are the top 5 headline tools that you can try.

Here, you can give up to 5 keywords to the tool to get five potential titles for your blog. You can also get up to 250 titles if you give your details to the platform.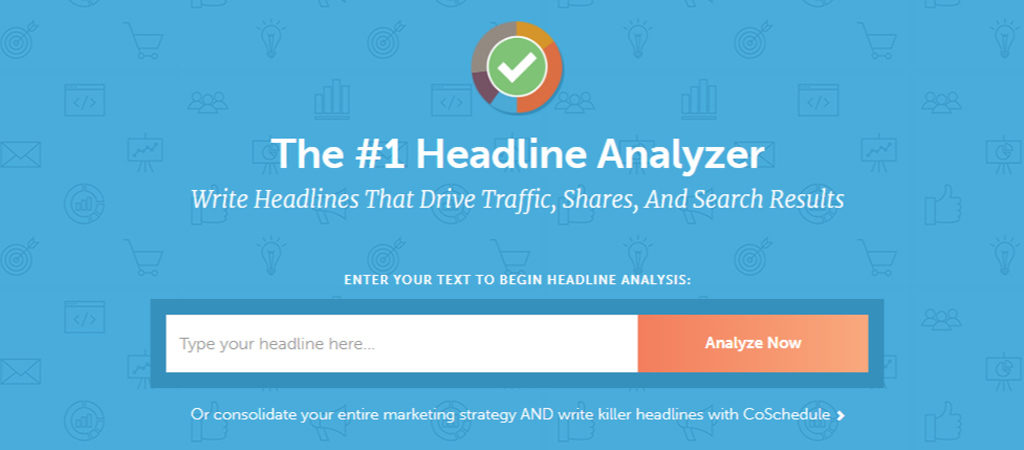 This tool does an exciting thing. It checks how your title would perform online.
CoSchedule uses an algorithm that determines the effectiveness of the title and runs a test in the backend to give you a forecast about the results that would be generated if specific titles are used.

Inbound Now has already placed exciting templates of titles, and you have to replace your keyword in the bracket to get unique titles for your copies.
You don't need to provide any keywords or ideas to the tool to get the options.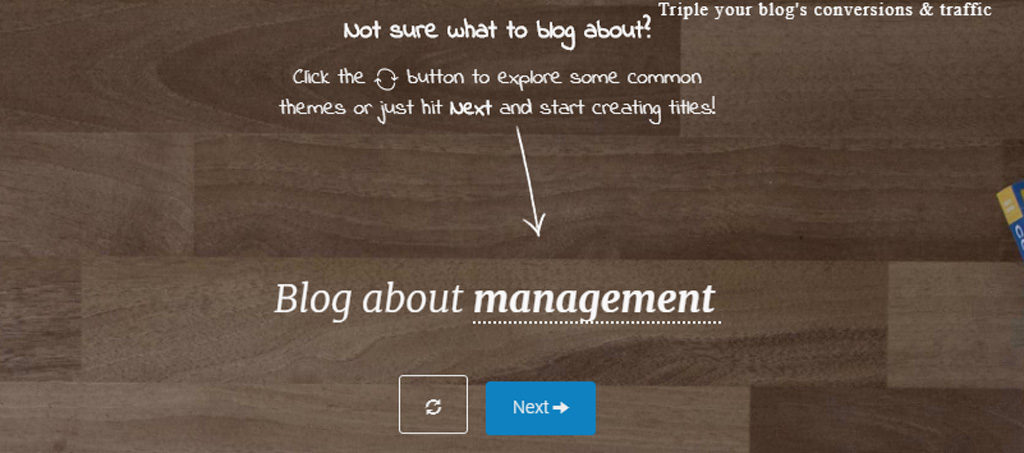 You need to give one keyword to the tool, and it will provide you with multiple options of title. The platform is intuitive and offers engaging article headlines for your readers.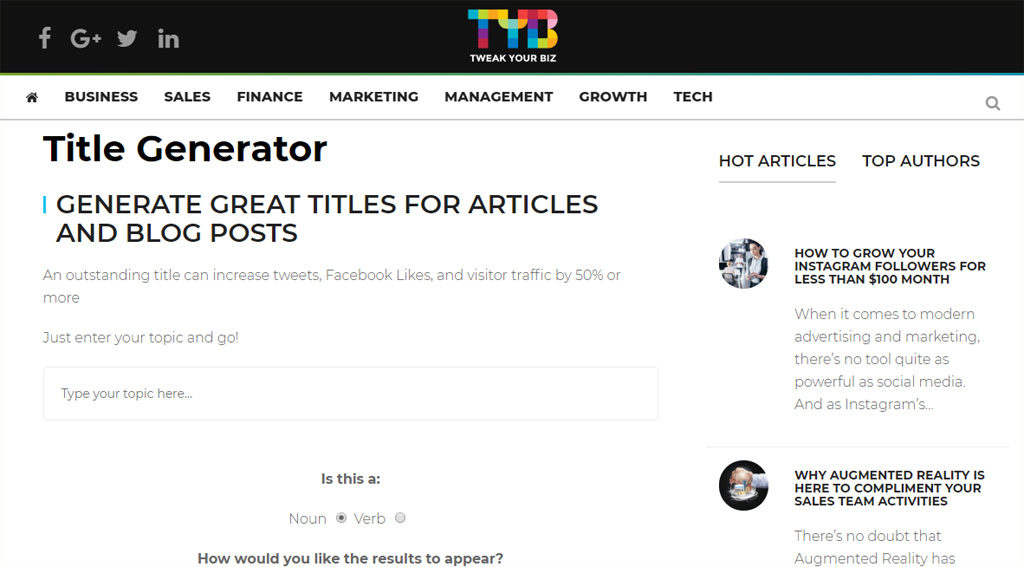 Tweak Your Biz has one of the most interactive platforms to generate a decent collection of titles. You need to give a keyword to this tool and mention whether it is a verb or a noun.
Then, the tool will give you a different list of titles like questions, how-tos, motivation, business, etc. In a few seconds, you can generate a handful of creative content ideas for your copywriting tasks.
4. Mind Search Engine Optimization
In digital marketing, you cannot ignore the search engines from your research and activities. There is around 90% internet experience that still begins with a search.
So, make sure that your copy is compliant with the SEO guidelines, and it follows the usual rules for ranking higher in SERP.
i) Include Keywords Genuinely
When it comes to writing SEO-friendly titles, you get very minimal space to play around with the words because the length of your copies become short as you have to include keywords in your titles and descriptions to rank higher in SERP.
However, you can have more space and liberty of words in the body of the content because the content would last up to thousands of words where you can write stories, blogs, articles, etc.
Keywords play an essential role because through keywords, and the search engine judges the context between writing particular sentences.
This is one of the most challenging tasks for any SEO copywriter since the writer has to write appealing copy to readers, and also ensure that the copy appeals to the search engines too.
ii) Maintain Keyword Density
The search engine also scans your content and verifies the relevancy with searched terms and ranks the page accordingly. To be as relevant as possible, you need to maintain keyword density in your content.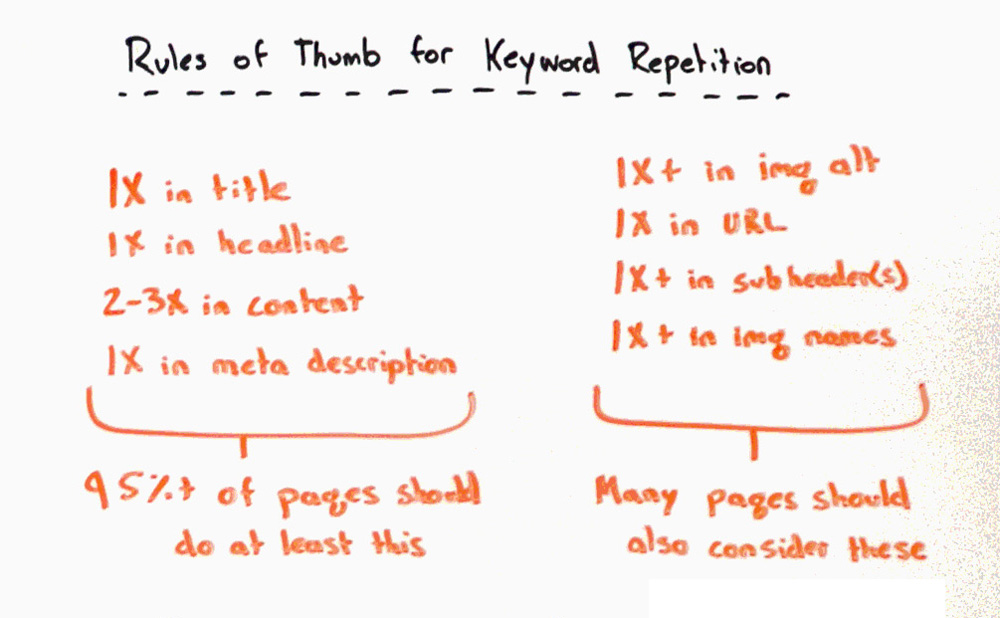 Image Source: Moz
Keyword density = (Number of times keywords appear/total number of words) x 100
For example, if you want to make the keyword density 3%, then, you have to include your keywords three times per 100 words.
iii) Include LSI Keywords
LSI stands for Latent Semantic Index. LSI keywords are synonyms and relevant keywords of the primary keyword.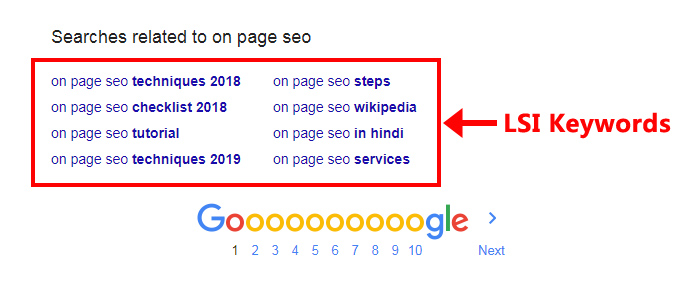 Today, search engines have become smarter, and they know if you have spammed your content by including keywords multiple times. In this scenario, your website will be negatively affected and may lose ranking.
To avoid that, maintain the keyword density for the primary keyword and include its relevant keywords in subheadings and description to make the whole copy meaningful and engaging.
5. Write for Readers, Not For Sales
Ultimately, the end users are the people who will read your copy and take subsequent actions. So, write in plain language so that even layman can understand what you want to convey.
i) Write in a Conversational Tone
In the digital landscape, your copies should look like it is talking with the reader.
Conversational tone gives meaning to your writing. Moreover, the readers won't feel that they are reading a monotonous language. They can instantly connect with your brand if your writing is direct and straightforward.
Furthermore, the conversational tone will maintain the interest of the readers, and they won't feel that they are lost or disconnected from the context of your copy.
ii) Use Multimedia
As a copywriter, you want your readers to stay on the page and keep reading the whole story and take the desired action. In this quest, multimedia like images and videos can help you to maintain the interest of the readers.
According to BuzzSumo, a relevant image after every 75-80 words, can give you more engagement on your articles.
You can also convert a researched article into an infographic to showcase complex data and information into a more sophisticated and entertaining way.
As per a fact, our mind comprehends visual content 60,000x better than textual content. So, leverage this human behavior and add relevant images and videos inside your post.
iii) Use Listicles and Bullet Points
People need quick solutions as they could not afford every time to read a long post to get the answer. So, as a copywriter, you must respect the time of your readers, so give them listicles and guide to achieve specific objectives.
Like X Ways To Kill Laziness on Monday, X Ways You Can Earn More From Your Affiliate marketing campaign and so on.
Here, you have told them that they would be getting if they read your story. I like how BuzzFeed creatively write the titles of the listicles.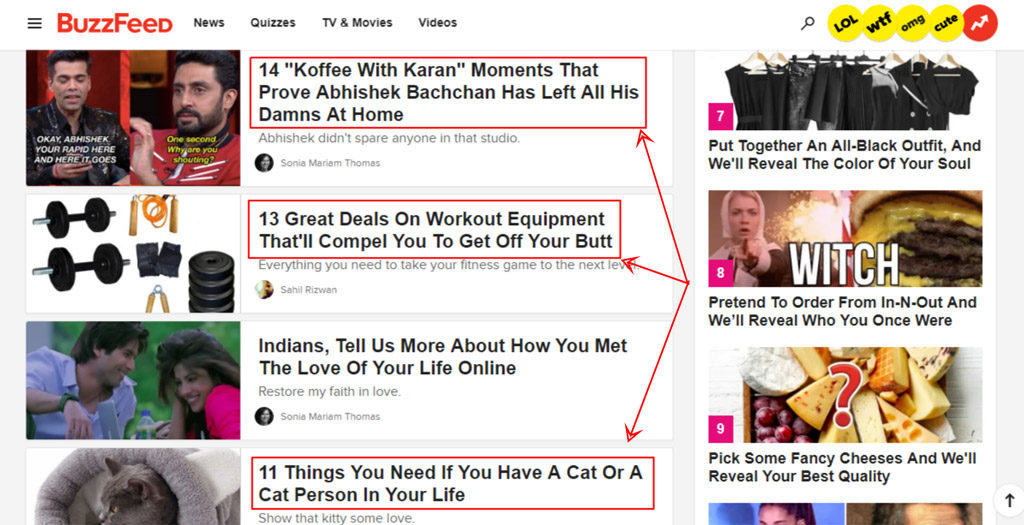 Furthermore, structure your content by dividing it into subheading. If you are writing 15-20 lines long paragraphs, it will look like an essay, and users may become uninterested.
So, give crisp and profound knowledge by including subheadings in your content.
Conclusion
Consider copywriting as a form of art and to become a maestro in any art, you need to put a lot of effort and time.
Practice these basic techniques to become a better writer. Also, keep reading stuff online to train your mind to become an excellent copywriter. If you develop a habit of reading, you will observe that your copies have become more engaging and generating better results.
Do let us know in the comments about what you think about copywriting and what practices do you follow for your copywriting tasks.