It doesn't matter the type of business you're running, SEO should be your utmost priority. But since the beginning of search engine ranking using SEO, the rules of the game keep on changing. The one good new that's always constant is that SEO will improve the traffic to your business. And hence, you will rank higher in the search engine.
So, how can you improve your local search engine ranking? The answer is you should use local SEO. Local search engine ranking will help you attract more local customers than before. Imagine if you grabbed your phone right now and searched for a hotel next to you? The most probable option you will go for is the one on top of the page.
That's a good thing. But as a website owner, you might just have to work a bit extra to make it to the top pages. Traditionally, local business people used advertisements and billboards to get their company recognized. Some of these local tactics can still work depending on what your business entails.
Unfortunately, today most people tend to concentrate on the internet since its easily accessible using phones. That means you need to capture their attention using what they love most. That's where local search ranking comes in.
Getting Started with Local SEO
The only difference is that local SEO focuses on directing more of the local organic traffic to your website. In other words, more people in your geographical area will be able to see your website with ease.
Google launched an update known as Pigeon. With the ever-increasing use of smartphones compared to desktops. That has paved the way for greater search engine visibility for the local directories.
What is Local Search Engine Optimization?
This is basically marketing using SEO to your local radius. Local SEO will make your website rank high on search engines that are more local. It's a powerful tool, especially for small businesses.
Almost in every five customers, four of them are from local search engine ranking. That is to say, if you don't use a local search engine to drive traffic to your website, you will be missing out on 80% of your customers. That's because search engines use signals, for example, local content, links and social profiles that are local and citations. This helps the search engine to produce results that are most relevant to any local user.
Conditions That Will Affect Your Overall Local SEO
Before we get on to some of the tactics you can use to improve your local ranking, you need to know what will actually affect your local ranking. And in the end, this will help you understand how to fix your problem.
On top of that, you will also have the opportunity to equip yourself with enough knowledge on the same. Here are some of the factors that will essentially affect your local ranking.
1. Local Organic Traffic
DA (Domain Authority) is a key factor when looking at your local search ranking. In other words, every single organic traffic that leads to your website is a contributing factor. More importantly, inbound links also contribute a lot when it comes to your local ranking.
Each click-to-call mobile and click-through rate has a contributing factor to your ranking.
2. Negative Influence
If you have a negative impact on the internet world, then your local search ranking is bound to be affected. You need to understand some of the negative factors that might be contributing to your poor local ranking.
This will help get to deal with your negative influence. If you get to the root of the problem, you will be able to improve your overall ranking. One of the biggest contributing factor to negative influence is choosing the wrong business category when it comes to Google My Business Page.
If you promote your business but with the wrong listing, it will definitely affect your local ranking negatively. Also, Google goes through your business address and where you are located. And if by any chance it realizes that you've provided false information, the search engine will bring down your ranking significantly.
Additionally if you didn't match your Phone Number, Name and Address appropriately, the search engine will also take you down. And there will not be anyone to blame but yourself. More to that, the proximity of your address will also be a contributing factor to your ranking.
3. Overall Factors Used When Ranking a Website
Overall, Google uses a number of factors to rank your website. For instance, the proximity, keywords, and category which contributed to a high percentage the ranking of your website.
Other contributing factors to your ranking include domain authority among others. The higher your Domain Authority, the better your ranking will be. Also, keywords have a major role when it comes to your ranking.
Therefore if you want your website to rank high, then you need to do an appropriate keyword search.
All the above factors can either be your greatest strengths as we are going to see in a few. Or they will be the reason for your poor local ranking. One more thing, I hope you have realized by now that quality backlinks are also important to your local ranking.
Let's continue with how you can use it to improve your ranking.
Improving Your Ranking With Local Search Engine Optimization
a) Start by Finding the Right Keywords
Before you can even put your site online, you need to find the right keywords to use. This will help you attract the relevant customers to your website. For instance, if you want to start a restaurant, you need to look for quality keywords that will drive traffic to your website. That will depend on the words your customers use when they are searching for a restaurant.
You can use keyword research tools, for instance, SEMrush or Moz. These are tools that will help you find the right keywords for your business. They also help you track your organic traffic.
Understand your customer's language and you will be able to gain conversions from their visits to your website.
b) Quality Content is King
Listen up closely because this is the golden buzzer you've been waiting for! When it comes to local business, you need to make sure you have a reasonable amount of quality content. Both search engines and your customers will always need more details concerning your products or services.
I know you've heard the same crap I heard when I started blogging: that stuffing keywords will help you rank high in search engines. On the contrary, if you stuff too many keywords in your content, you are likely to have poor ranking than you imagine.
This routine is no longer effective ever since Google updated their search engines. You need to know how to precisely write the content that's on your website. As the subtitle suggests, content is king in the online world.
More importantly, you need to know how to use search engine optimization to help you maximize the potential of your website. SEO is not something you will learn by stuffing keywords to your website.
There are a few regulations and rules that will help you when it comes to SEO. You will also have to customize your meta title. But remember that this is what will be used to market your website on social media sites. Therefore, make sure to use a catchy title that will drive traffic to your website.
You will also need to look at your meta description. Whenever you search for a keyword that is connected to your website, the meta description is what Google will display hence inviting user-friendly and other traffics to your website. Therefore, you need to ensure that the meta descriptions best describes what you have on your website.
One thing that seems to work for most websites, make sure you can include your city naturally in your website's content. It shouldn't feel forced. This will help both the search engine and your visitors know exactly where you are located.
Another crucial thing that you will need to include on your website is your business' contact. The contact page is the second most important part of your page after your home page. Make sure you include your company's name, phone number among other factors.
4. Put Your Business in Google Local
Google My Business is one of the best ways to boost your ranking. As you know by now, your listing will help your business appear among the top results whenever your customers enter keywords in the Google search box.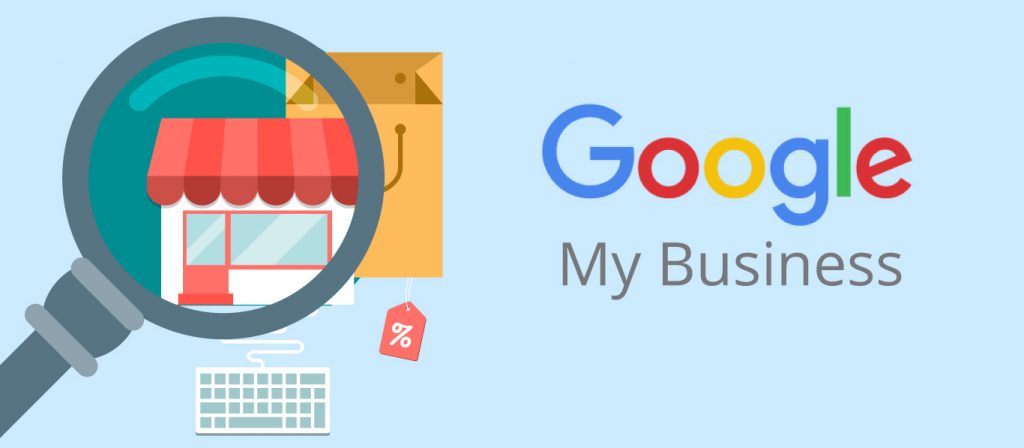 Google My Business is vital if you are planning to connect with the local customers. More importantly, through Google Local, you will improve your local search ranking in general.
Google Places for Business controls what information is displayed on Google searches and maps. Therefore, Google Places for Business is what helps your business to be more discoverable to potential customers.
5. Honest Reviews
Fake reviews will always affect your profile negatively. Kindly never solicit reviews since they will damage your reputation. And in the end, will affect your ranking. You are actually bound to land yourself in even more problems when search engines or your customers get what you are doing.
Ask customers you've actually served to leave an honest review on any of your platforms. Also, mention to your customers that one review is all that's needed. They don't have to copy their reviews across different listings.
More importantly, you should give your customers a couple of options such as Trust Pilot, Reputation Loop, and GatherUp where they can leave their reviews.
6. Use Local Listings
You can claim all listings for your business. Each listing will be used to rank your website as it will represent a citation. When all the citations are out together, Google ranking will improve your local SEO.
7. Consistency
Search engines don't like inconsistency and it will affect your local ranking. That is why you need to use the same business' name, address and phone number (NAP) across all search engines and social media platforms. Make sure the words follow each other the same way they do all your contact page.
8. Mobile Friendly
Your website needs to be mobile friendly. The world we live in today, mobile applications are increasing each day. Mobile phones are the future of our generation. This is an advantage, especially to local marketing. That is because customers are always on the move and look for you using their smartphones.
Therefore, it's high time you start focusing on your website mobile interface. This will help you improve the experience whenever your customers visit your website using their phones.
9. Internal Linking Structure
Even though having external links that point to your website is a good thing, you also need to improve the structure of your website. Internal linking is essential in your website because it will help you improve your website navigation and distribute ranking and authority power among your pages.
10. Google Analytics
Google Analytics is one of the most important parts of your marketing strategies and improving your local SEO. That's because Google analytics will help you analyze the traffic and give you a full report of what is happening.
Also, you will get the chance to improve your customer's experience. In case there's a part where your website is not working properly, Google analytics will help you know where to fix.
Other analytic tools you can use include Moz Analytics and SEMrush.
In Summary…
I hope you know the importance of local SEO and how it will help you improve on your traffic. Be sure to try it out. Now you have the right idea to get your online business running. Stay tuned for more updates that will help boost your website to the top rankings.