Website structure plays an important role to improve your SEO campaigns. But as a webmaster, you might think about why should I care about changing the existing SEO condition of my website. If you are already getting decent ranking and organic traffic from search engines, you might think of keeping it as it.
There are various techniques and tips you would have implemented as a part of your SEO campaigns which would evolve and might become obsolete thanks to sudden and unannounced search engine updates.
To maintain the current rankings and make the website's SEO condition robust to cope with the future updates, ensure that you are continually auditing your website structure for better SEO results.
Good Website Structure Gives Excellent User Experience
If a website is built with a user-centric approach and satisfies the visitors most of the time, then it will automatically give the excellent user experience to them, and the website with unique user experience is like a magnet to generate more conversions.
Moreover if you are already providing excellent user experience to your visitors, it will reflect your search engine rankings.
The CTR would be higher, and the bounce rate will be lower because the sessions of your website would be improving thanks to the satisfying and desirable user experience.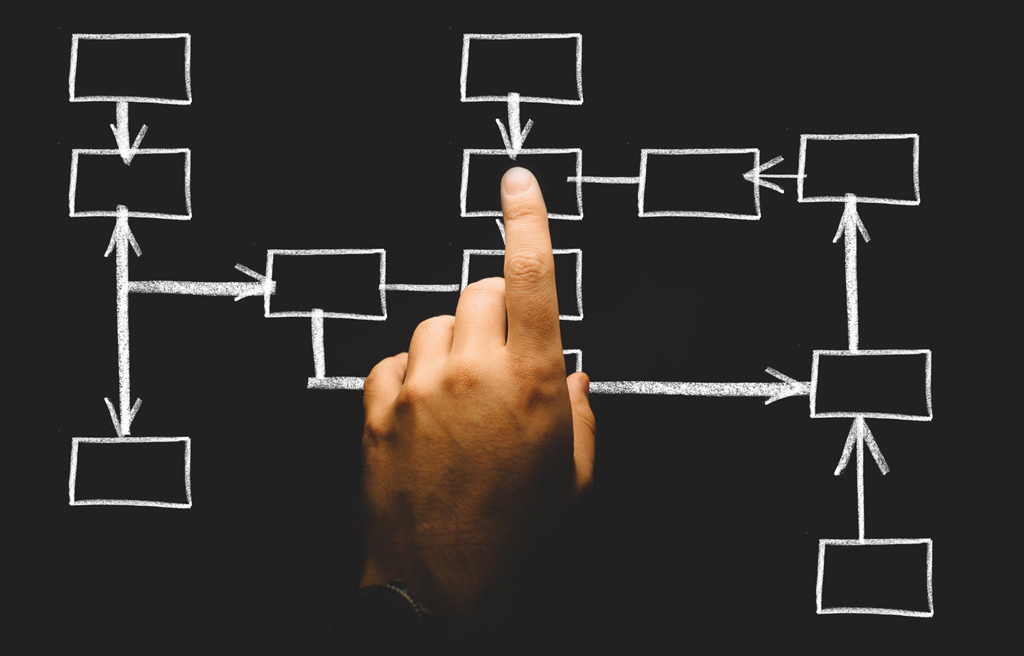 Furthermore, search engine giant like Google considers such user behaviours as ranking factors. It comprehends the user behaviour as a ranking signal and observes the CTR and time spent on your website by a reader. So, if the click-through-rate is higher along with decent sessions time, you will see a more ranking boost in SERP.
So, here is a checklist of website structure best practices to improve SEO.
1. Check the SSL
Security is the most important in the digital landscape. Google also confirmed on the Webmaster Blog that HTTPS is used for ranking signal for websites. Certainly, if the connection is encrypted and secured, users get uninterrupted access to the website; and that means flawless user experience.
On the other hand, if your visitors don't get secured channel between their web browser and your web server, the web browsers show the message of "Not secured", or at times, restrict people from accessing your website with below message.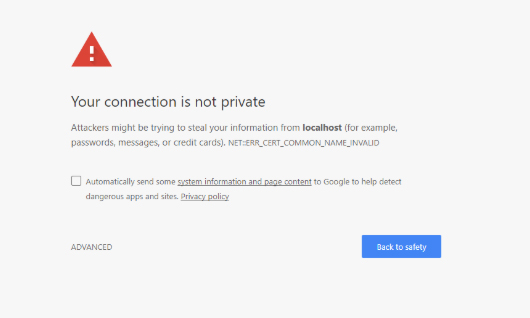 This message creates the wrong impression and gives a bad user experience which will affect SEO value because the users will end up leaving your websites and that will increase the bounce rate.
In such cases where users are not allowed to enter your website, they will immediately close the tab of the browser and move to the next organic result of the search engine or the following website.
Your users should get assurance that they are communicating with secure and trustworthy website. Browsers like Google Chrome and Firefox have also edited their UI to make the message of non-secure channel prominent.
In the address bar, beside the URL, you will see the Not secure message in Google Chrome browser, which has the highest browser market share in the industry. (Source)

Check with your hosting provider if they are providing SSL services. Many web hosting providers automatically add SSL security when you purchase their services.
However, you need to check with your hosting provider to be sure. SiteGround, Bluehost, InterServer.net, Hostinger, etc. have free SSL certificates in their various hosting packages.
There are other 3rd party SSL certificate providers too that can make a secure connection by giving the valid SSL certificate for free. SSL For Free, Let's Encrypt, Cloudflare, etc. are providing free SSL certificates to everyone.
You must check their website to understand how their certification system works because sometimes you might have to renew the certificates after a few weeks.
2. Understand the Buyer's Journey
In the layman's terms, the buyer's journey is nothing more than different user perspectives while visiting a website.
Through the buyer's journey, you can showcase relevant content and encourage them to know more about your brand and eventually buy your stuff. The journey from being a visitor to the consumer can be categorized into three major groups.
Awareness: This is the stage when a user lands on your website for the first time while finding the desired solution related to your brand. They might have found you through a social media ad, PPC, search engines, other websites, etc.

Considerations: After getting satisfactory results for a few times, your first-time visitors will visit your website repetitively, and they will know other things too about your website. In this phase, the user got more interested in knowing about your brand and check out what other services and products you are offering.

Decision: This is usually the final stage where the user decides whether to purchase your products or not, whether subscribe to your newsletter or download your eBooks. In short, whether to perform the conversion or not.
Design your webpages and craft the content based on a specific journey. You should analyze what kind of content users would expect if they are in the Consideration stage or which type of articles would help my readers in the Decision stage.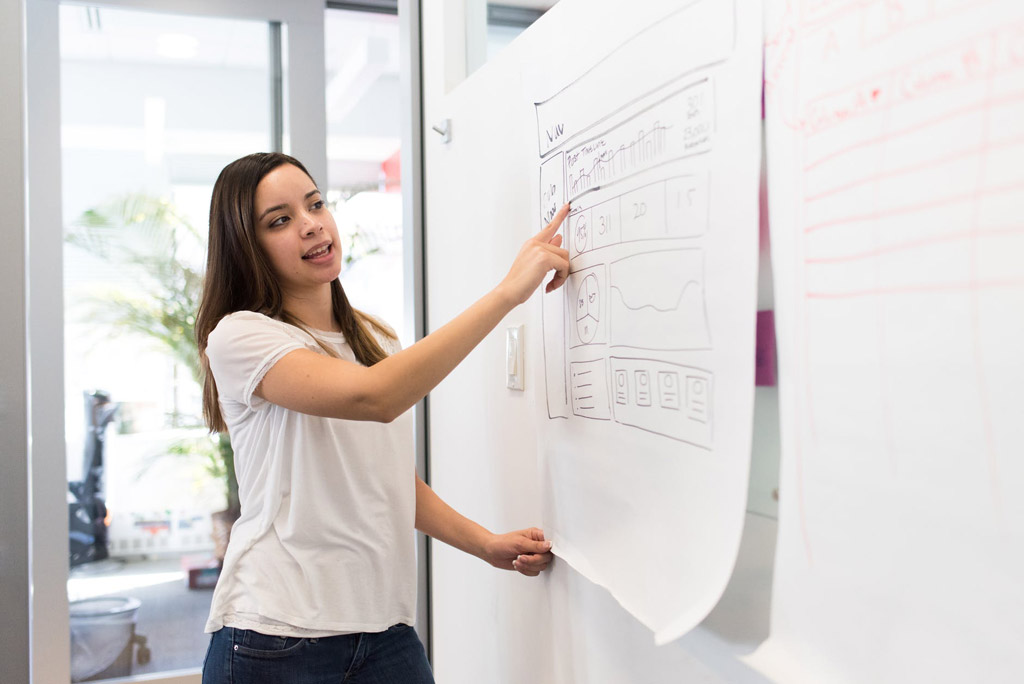 For example, if you are running an eCommerce store, and on the landing page for the Decision stage, you must showcase your product and purchase links where users can make payment and buy your services. On such pages, you cannot promote your blogs, videos, etc.
Your prospects would have already gone through your other pages, and that's why they have reached to the Decision phase. Here, you would use call-to-actions, testimonials, chatbots or any UX/UI element that would clear the mind of customers and make them believe that you are the legitimate source for the solution they are seeking, and they can rely upon what you are offering.
3. Structure the Hierarchy of the Web Pages
After deciding the buyer's journey and the number of tentative pages on your website, create a hierarchy of web pages — starting from homepage followed by main category pages, and then independent sub-categories that follow respective main category.
Ideally, the hierarchy of your website should be balanced, and there would be five to seven main categories, and each should have a similar number of subcategories.
Meaning if one category has 15 subcategories and others have only two to five subcategories, then the previous should be reduced to two to five subcategories.
Google is smart in understanding the structure of the webpages and comprehending how each webpage is connected with the rest of the pages of the website. Hence, your categories and subcategories should be rational and should not appear out of balance and vague.
4. Optimize the URLs
After deciding the hierarchy and connection of the webpages, edit or make logical URLs and permalinks that would align with the navigation of your website.
Your URLs should be intuitive and understandable to not only search engine bots but visitors too.
URLs are one of the important ranking factors, and the ideal practice is to structure the URLs as per your categories and subcategories. Furthermore, URLs must have the optimum length, which is 50-60 characters, and relevant keywords for better results.
5. Include Menu in Homepage
It would be best if you can place a menu on your homepage which can ease the hustle of visitors of navigating across your website.
All the main categories and subcategories pages along with other essential landing pages like contact, about, etc. should be there in the menu.
You could also add the menu at the footer of your website because footer would be same across the website so that the visitors will have hassle-free navigation throughout the website.
The objective behind adding a concurrent menu throughout the website will not only increase the number of sessions but the overall time spent on the website. As sessions increase, your SEO value will be better too.
6. Optimize the Content and Meta of Each Page
Content is the most important and single most deciding factor behind online success. Billions of websites are trying to rank in Google, but you need to give a valid and reliable reason why your website should be at the top of the results of your niche.
Along with user experience, design, etc. what separates your website from the rest is how unique and quality content you publish on your webpages.
You need to strategize and place relevant videos, images, blog posts, service or product pages, etc. to help visitors.
Your content should pursue, convince, educate or entertain your visitors, so they come back to your website whenever they want to know more about your industry. Through its content, your website must emerge as the authority of your niche.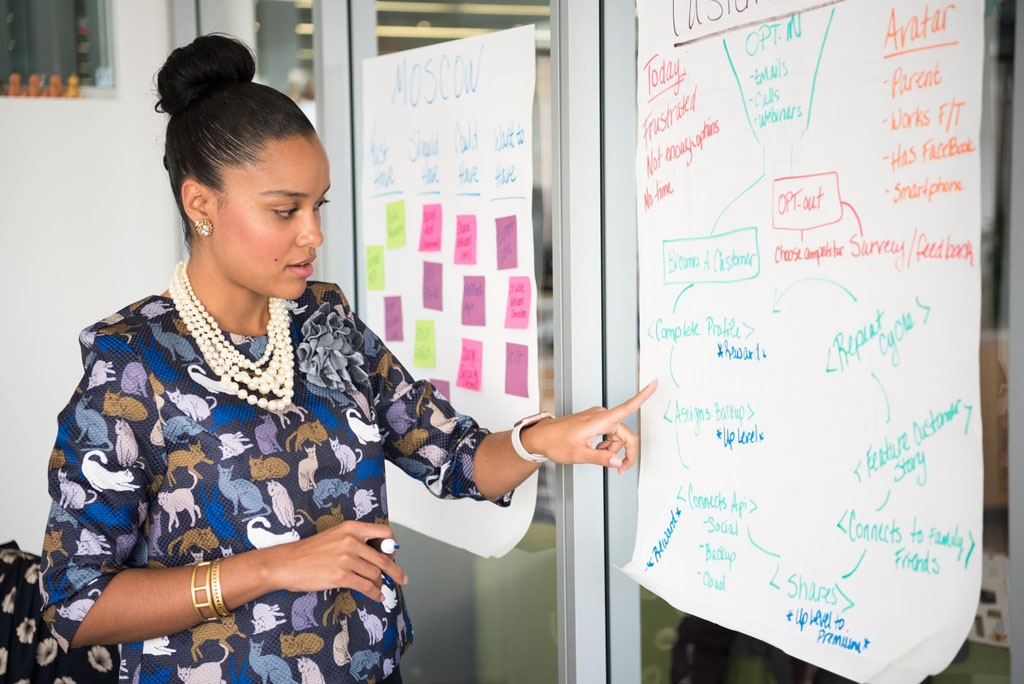 Checklist for Optimizing Content
a) Write Conversational Titles
As already discussed, include relevant keywords and titles that encourage users to click your page and improve CTR.
b) Include Images
A relevant picture is worth a thousand words. If you can find a similar and intuitive picture that goes with the context of your page, it could give the significant boost in the interest of your visitors.
c) Embed Videos
Video has the power of excellent storytelling. You can communicate more effectively and transparently through video.
d) Give a Strong Call to Action at the End of the Page
Call to action will provide the next step to your users to do after reading your page. It could be purchasing your product, subscribing to newsletters, following on social media, etc. Based on the page, you need to decide the relevant call to action to keep your readers engaged with your website.
e) Add Page in Your Sitemap
By far, this is the most important technical aspect. If the webpage is not present in the sitemap, it won't even crawl or indexed in search engines. So, ensure they are involved in the sitemap.
f) Do Proper Internal Linking
Internal linking is one of the undermined techniques to strengthen the link juice of your webpage. Whenever bots visit your website, all your relevant pages should be accessible to them, and a natural way to do that is to provide internal linking.
You need to design your content in such a way that you can naturally include your other relevant pages and make a flow of connection for the whole website.
g) Cite Relevant 3rd Party Source to Back Your Claims
Always remember to return any statistics or claim, you need to prove that you are not stating something out of anywhere. The best way to do that cite the web source to that particular anchor text where users can check and refer to the data to verify the authenticity.
7. Get to the Basics
Before starting to revamp the structure of your website, make a list of the tasks that you are going to perform in the sequential order.
You can start working in the exact order discussed above. However, jotting down the essential tasks would give you the bird's eye view about which areas you want to cover and how can you utilize the resources.
For example, the last step is to optimize the content of your website. While you are completing previous tasks, you can assign the content rewriting and editing to your copywriters and content writers.
This way, while you complete all the previous steps, your content would be completed simultaneously, and you could achieve efficiency in you're the optimization of website structure to improve SEO.
Conclusion
Once you edit the website structure, its effect will take some time to reflect in your search engine rankings. However, you need to keep studying the future potential changes and keep assessing your website structure to get the best ranking for the website.
Improving website structure for SEO benefits is a long process and should be dealt with effectively. Do let us know in the comments of how you handle such tasks for your websites.