Influencer marketing agencies are the best resources to streamline your influencer marketing campaigns because they take all the burden of finding influencers as per your objective, contacting them on your behalf, brainstorming content ideas with them, publishing the content and analyzing the results to optimize future campaigns.
It is a long procedure and requires time and resources. If you are looking influencer marketing agencies, here are the top companies that would love to help you.
Top 25 Influencer Marketing Agencies

Trusted by the leading companies like eBay, Microsoft, Warner Bros, Oreo, Adidas, and many other ventures, Hire Influence has been a leading influencer marketing agency that can skyrocket your sales to the next level.
They provide end-to-end goal-driven execution of your influencer marketing campaigns.
Their creative solutions will allow your organization to go viral online. Whether it is product launches, parties, occasions, or any other kind of recreational activities, you can trust Hire Influence for going viral.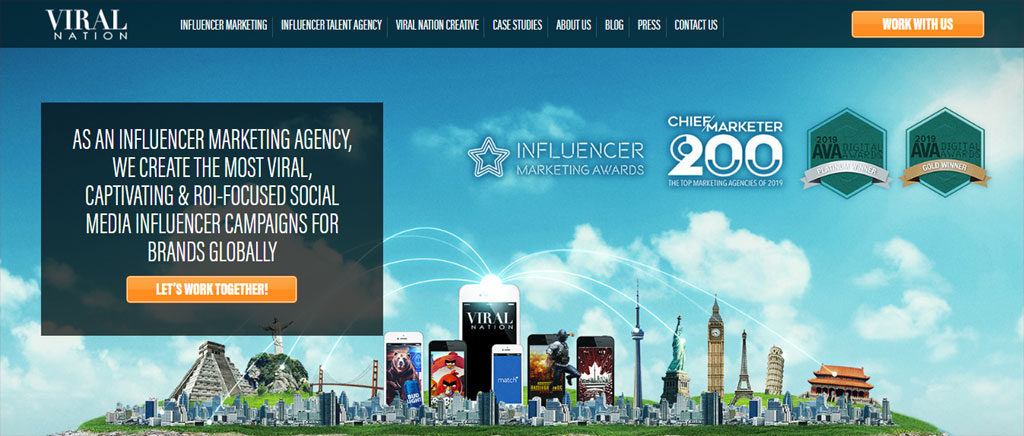 Viral Nation is the leading global influencer marketing agency that provides excellent influencer marketing services.
The company knows many renowned influencers of the world and its team can help you achieve your marketing goals by generating online buzz through influencer marketing.
So far, the business has executed influencer marketing campaigns for Apple, Baidu, Tencent Games, Angry Birds, and so on.
They have a team of talented designers, thinkers, marketers, and researchers, and they continuously strive towards achieving business growth for their clients.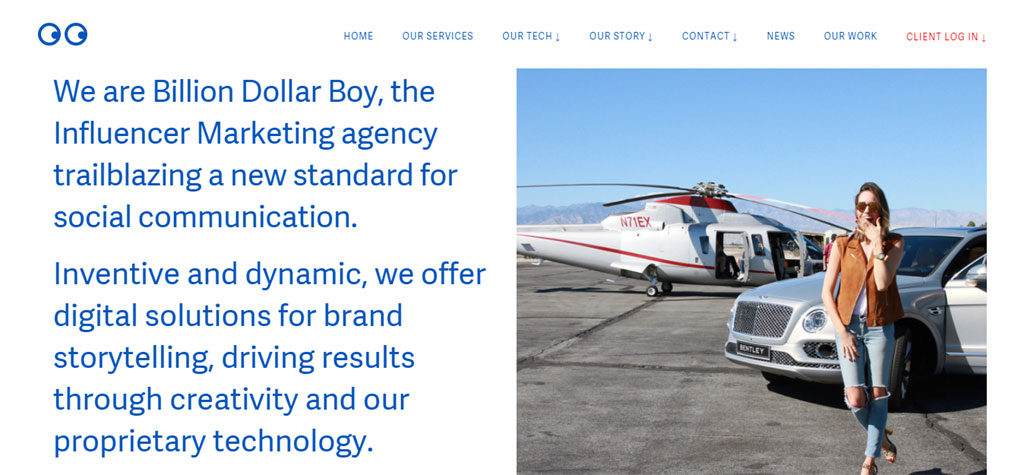 Billion Dollar Boy can transform the digital storytelling of your business to a whole new level.
With the offices based on London and New York, the team of Billion Dollar Boy has been responsible for running influencer marketing campaigns for companies like Pepsico, Unilever, Loreal, etc.
They also do paid social media marketing for your content so that your content would reach millions of people who would be interested in your services and have better chances to become your consumers.
They strategize, create, and execute campaigns for your business. They ensure that you get the best ROI for your marketing efforts.
They also take the burden of hosting professional shoots, post-processing images, licensing your material, and utilizing them on different platforms. They handle all the hassle at an affordable cost.

Obviously is one of the leading influencer marketing agencies which has handled the influencer marketing campaigns of leading brands link Google, Coca Cola, Heineken, Warner Bros, etc.
The company can guide you through different phases of influencer marketing campaigns like outreaching, influencer on-boarding, creative brainstorming, and results analyzing.
Obviously can be your one stop solution for all your influencer marketing needs.
The company provides you the access to their influencer marketing platform where you can find influencers, manage your contacts, track your shipping and goods, and manage your whole campaigns from a single place.
The company has a network of more than 400,000 influencers who can skyrocket your brand awareness and digital sales.

Founded in 2011 and situated at California, MediaKix is a renowned influencer marketing agency in today's age.
The company has a vast network of social media influencers, especially YouTube and Instagram.
MediaKix works with sponsored content, paid posts, YouTube collaborations, Instagram paid partnerships to drive maximum engagement for your brand.
Furthermore, MediaKix can also work with Snapchat influencers, lifestyle bloggers to help business gets maximum awareness and social buzz that help them achieve business goals.
The work of MediaKix has been acclaimed by the leading press and media websites like Time, Wall Street Journal, Yahoo, BuzzFeed, Mashable, Digiday, and countless others.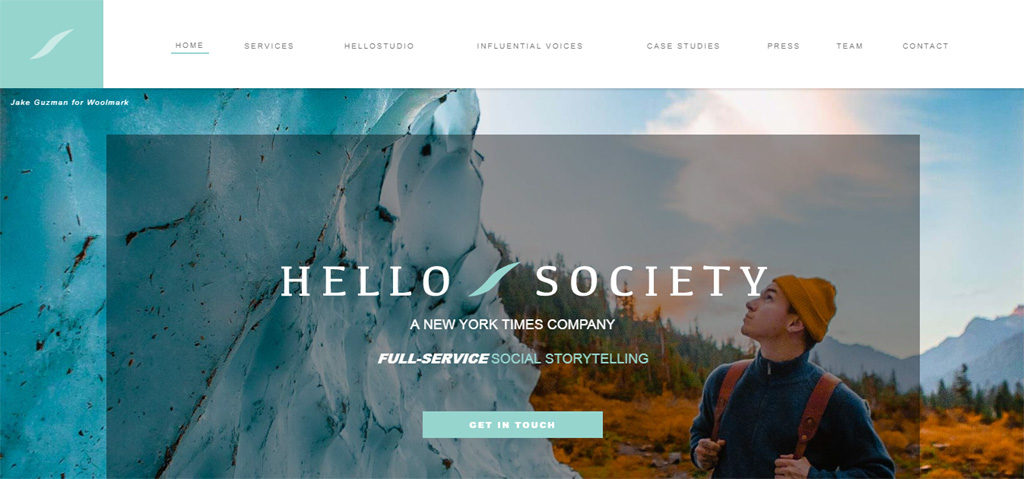 HelloSociety provides 360-degree social storytelling to its clients.
The company has passionate human resources who work hard for brands to make their voices heard and help them get maximum conversions through influencer marketing campaigns.
The company was founded in the year 2011 and acquired by the New York Times three years back.
HelloSociety claims to give their clients a 54% higher engagement rate to their customers compared to what most of the companies provide.
When it comes to influencers, they can get a 25% higher engagement on influencers' posts if they partner with this agency.
This influencer marketing agency gets your message sent through social media platforms like Instagram, Facebook, Twitter, LinkedIn, and Pinterest.
They cover almost all the major platforms out there and elegantly create brand awareness for your business.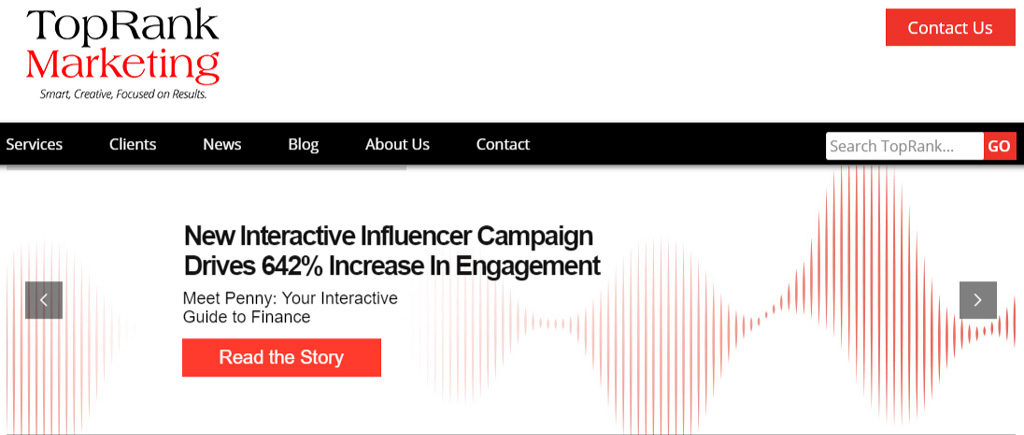 TopRank Marketing is a full-fledged digital marketing agency that also provides search engine marketing, social media marketing, digital advertising, content marketing along with influencer marketing.
TopRank Marketing deals more with B2B companies and leverage the influencer marketing channel for businesses and help them generate more business.
They contact the rising stars of the internet for B2B influencer marketing campaigns and take care of end-to-end influencer marketing campaigns.

IMA can literally showcase your business in front of millions of people and skyrocket your company's business objectives to a whole new level by leveraging influencer marketing.
The company knowns YouTubers, Bloggers, Micro Influencers, Instagrammers, and it can dynamically create lucrative campaigns for your audience.
So far, IMA has handled campaigns of Loreal Paris, Timex, Diesel, Samsung, Under Armour, Tommy Hilfiger and tons of other companies.
They take care of complete influencer marketing campaigns starting from brainstorming ideas to successfully executing them in real time.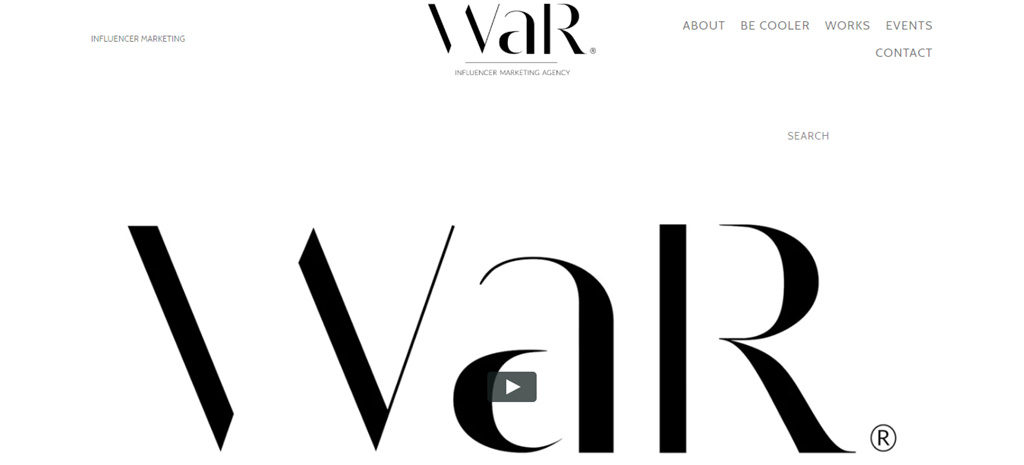 Founded in 2010, The WaR Agency has been a leading group that provides influencer marketing consulting. They brainstorm ideas which they execute to improve your brand's online conversions.
The company understands the fact that users expect a genuine and trusted opinion related to products and services, and that's when influencer marketing comes in the picture.
This UK based influencer marketing agency can take all the burden related to influence marketing campaign from finding influencers, contacting them, onboarding them, and brainstorming content ideas.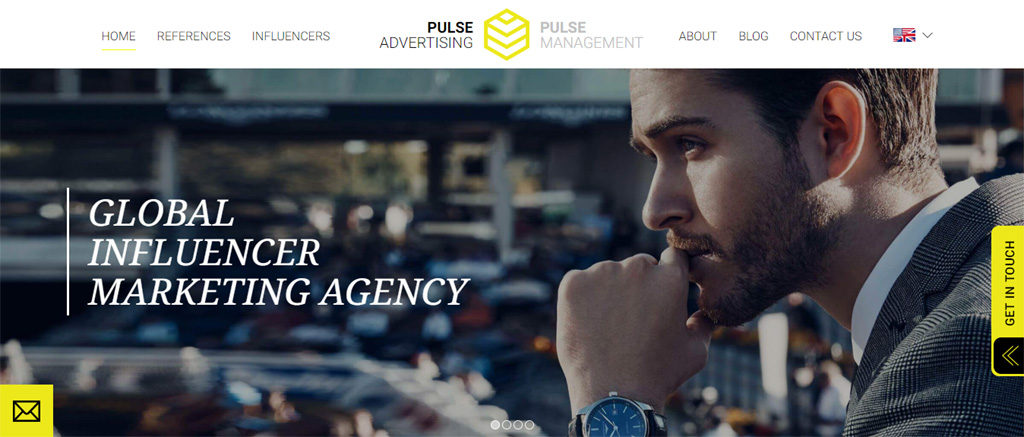 Partnered with leading brands like H&M, Adidas, Unilever, Gucci, Marriott, Mini Cooper, and dozens of others, the company provides a complete package of influencer marketing solutions to brands.
The agency conducts a rigorous 8-step procedure to make your influencer marketing campaign the best in the industry.
The experience and knowledge of Pulse Advertising give them the edge to comprehend whether the brand needs a micro influencer or full-scale celebrity endorsement to meet the targeted prospects across the web.
Their creative team will plan different stages like brand awareness, product launch, creative strategy, and so on.

INF Agency is one of the prominent influencer marketing agencies of North America. They can help you plan, collaborate, and execute an influencer marketing advertisements to reach more prospects across the web.
Their talented researchers and marketers will enable your brand to be heard by the right prospects and ideal consumers to generate maximum conversions.
They make your influencer marketing campaign effortless by enabling casting, contracts, and reporting of all digital marketing activities done by an influencer for your brand.
Founded in 2014, Zorka.Mobi is a proactive influencer marketing agency that helps your brand achieve business goals by incorporating the right influencers for scaling your business.
Moreover, the company is responsible for brainstorming creative ideas for your influencer marketing campaign.
They also find and connect with the right influencers on the web, they help the influencers publish impactful content so that your brand would get desired media coverage and conversions.
Zorka.Mobi has a team of 50+ people working as a team to drive business growth for a business through various advertising types like a native, image, influencers, and so on.
Ykone is a Paris-based influencer marketing company that provides end-to-end influencer marketing services to its users.
They brainstorm and plan the whole influencer marketing campaign. They also research and come up with creative ideas of influencer marketing campaigns for your brands and also execute the campaigns by contacting the right influencers on your behalf.
The brand also takes the responsibility of verifying whether your campaigns have got the desired results at the end. They also provide analysis and numbers to determine the performance of the campaigns.
The company has a strong database of visual storytellers and influencers who would collaborate at an affordable budget yet provide lucrative results for your business.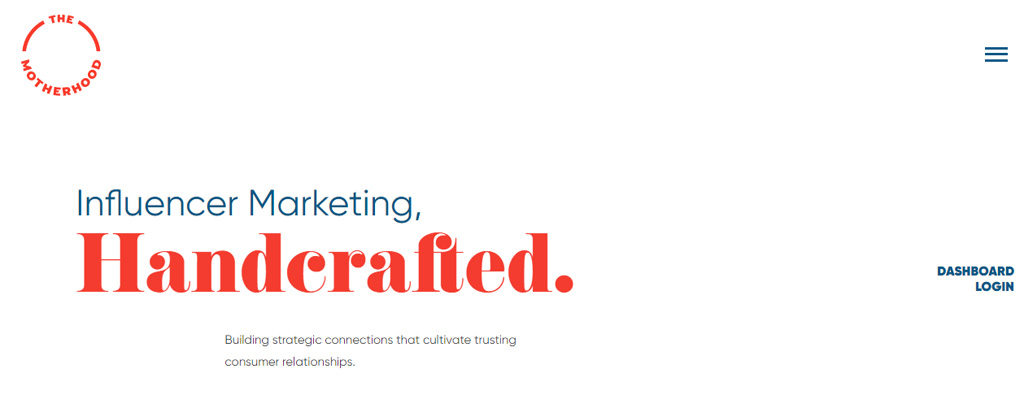 The Motherhood is founded in 2004 and has been a pioneer in the influencer marketing sphere.
The company strives to provide value through every campaign and every client. They understand how influencer marketing works and builds a credible brand image that creates thriving online success for their clients.
The Motherhood showcases your brand in front of the right audience by communicating the accurate message that the users can comprehend.
They also work with paid content, sponsorships, and social media marketing to provide complete influencer marketing package for your company.
The team covers almost all the significant niches, including fashion, DIY, home improvement, lifestyle, finance, food, and so on.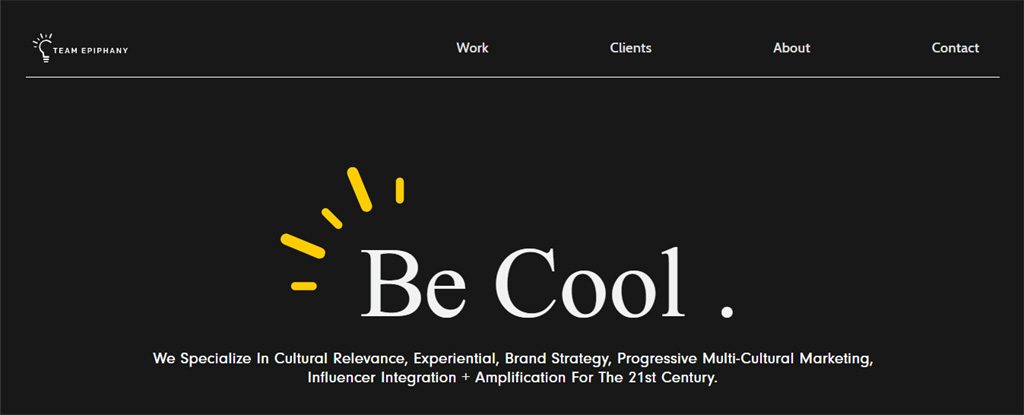 The company has been doing influencer marketing for more than a decade now.
Team Epiphany started in 2005 and always believed that influencer marketing would be a thriving platform in the future.
People at the agency has a robust network of influencers who can dramatically skyrocket the brand awareness and sales of your products. They will plan and create content for your social media marketing campaigns.
Trusted by renowned brands like JBL, CocaCola, HBO, Google, Netflix, YouTube, and Nike.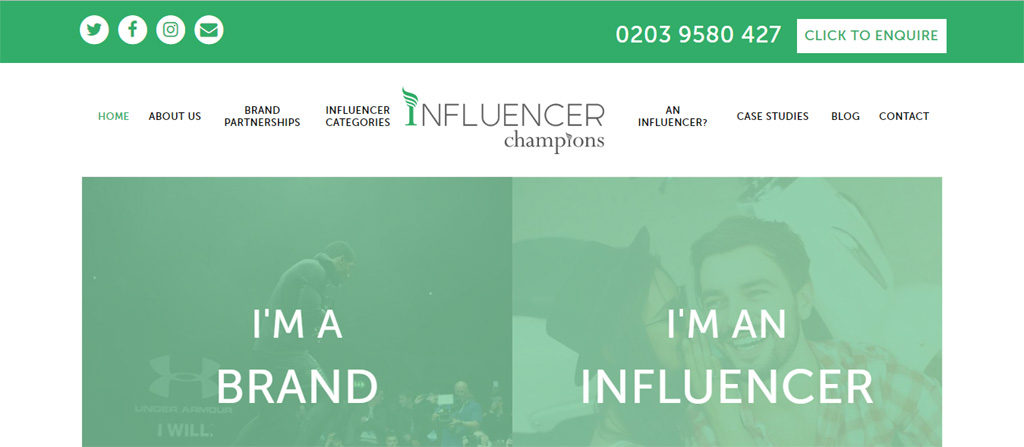 With more than 10 years of experience in the field of influencer marketing, Influencer Champions is capable to make your brand viral through influencer marketing campaigns.
Influencer Champions has a team of passionate people who take care of all the procedures, like finding the right influencers for your brand, contacting them with the proposal, executing marketing campaigns on your behalf, and generating a report of the results achieved at the end of the campaign.
Influencer Champions is active in more than 42 countries and has a turnover of more than $30 million.
The company has worked in more than 13 niches and have a strong network of influencers.
Leading brands like Cosmopolitan, Huffington Post, PR Week, Marketing Week and many more have trusted the ability of the company to achieve maximum ROI through the influencer marketing campaign.

Based in Arizona, August United provides effective and unique influencer marketing solutions to its clients. They claim that they have the skills to connect excellent brands with awesome people.
They can develop lucrative concepts of influential marketing to make your brand viral online.
They would take a proactive approach in finalizing the right influencer based on the brand and the marketing objectives.
They also engage in designing the influencer marketing campaign and executing it.
If you want to create awareness for your business or generate sales on your eCommerce Store, August United will provide the best influencer marketing solutions to achieve any dynamic objective.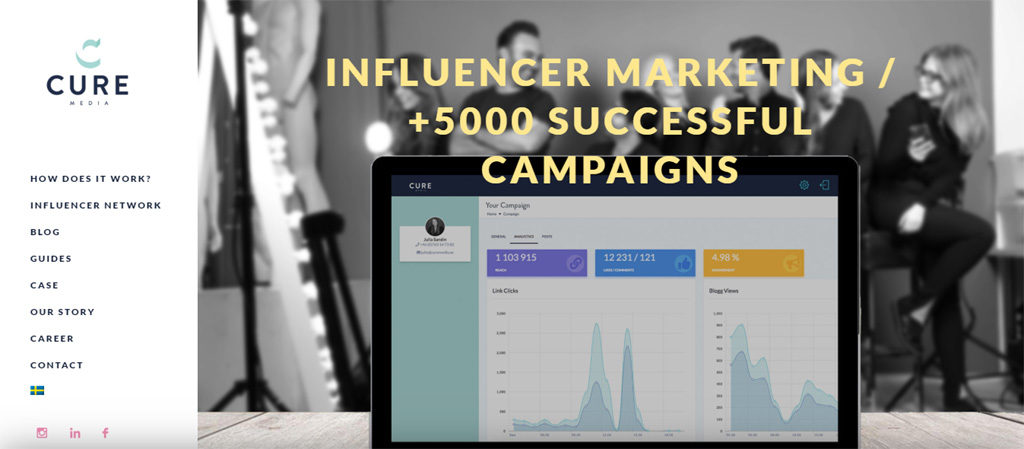 Cure Media has executed more than 5,000 influencer marketing campaigns for their clients.
The company understands that the most effective way to make the products heard by the audience is to advertise those products by online influencers.
The company is experienced in influencer marketing and covers different social media platforms, including Instagram YouTube and Twitter.
Trusted by the leading brands like Coca Cola, Adidas, Samsung, Disney, Puma, and others, the company is awarded Top Influencer Marketing Agencies 2018 by Business of Apps in the UK.

Want to build your digital presence from scratch? Tamba is the right organization for you because they provide end-to-end solutions for all your requirements.
This UK based agency is an experienced web design company who can design the layout of your website, get your brand live on social media platforms, and also brainstorm and execute influential marketing campaigns.
The company will design a social media editorial calendar for your advertising objectives and provide dedicated support for influential marketing campaigns.
YouTubers, Instagrammers, Bloggers and Celebrities, you name it, and the company will get in touch with the influencers for you.
They will strategize, create, and deploy influential marketing campaigns for you.

Redpill is highly focused on influencer marketing and video production agency that does what it is best at, i.e., give your brand a visual appeal.
The company provides a quantifiable ROI measurement with real-time influencer marketing results.
The team of Redpill manages the design, creation, and distribution of the content and campaigns from the same premise.
Redpill covers almost all the niches in the world, and they have a substantial network of influencers and content generators, which can give you the desired brand awareness and ROI for your marketing efforts.
Moreover, if you are thinking to hire Redpill, you are in good company because enterprises like Jaguar, Land Rover, Samsung, 20th Century Fox, Bacardi, and Getty Images also trust Redpill for the services.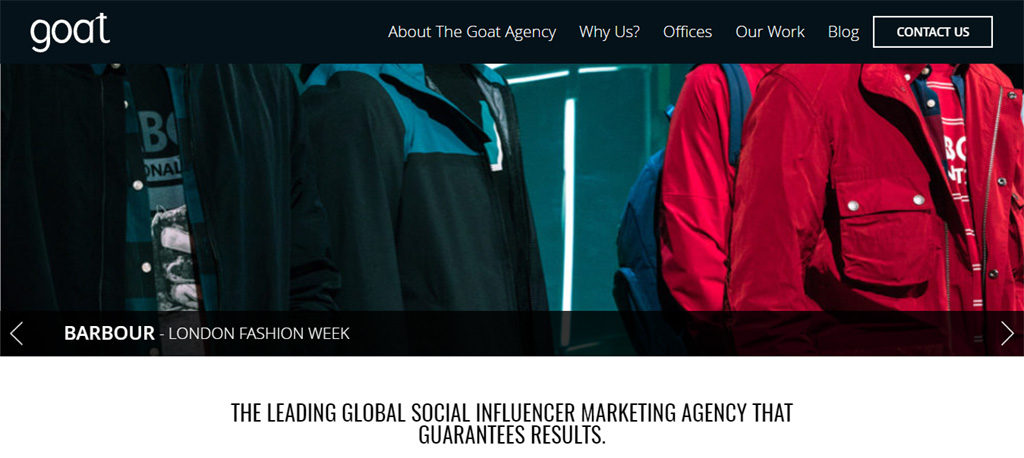 The Goat Agency is one of the tier-1 influencer marketing agencies out there.
The Goat Agency firmly believes that traditional advertising platforms are in decline, so they leverage their extensive network with social media influencers and ensure that your brand's message is heard by the right audience.
The company has successfully executed more than 1,000 influencer marketing campaigns, and they are responsible for around 5,000 social media posts every week
The company uses a CRM system to determine whether an influencer is a right for your brand or not.
The Goat Agency is located in three leading cities of the world namely New York, Singapore, and London where the company handles all of their marketing activities of the brands like DHL, Liverpool Football Club, New Look, UEFA, etc.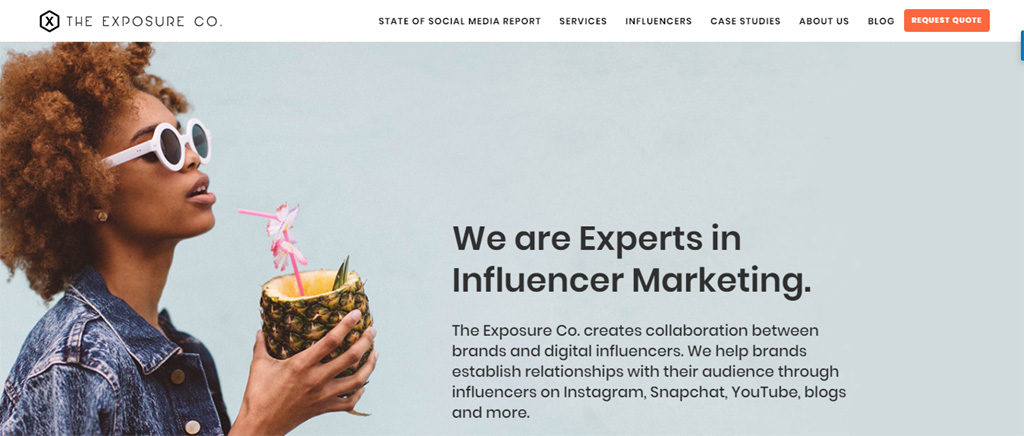 The journey of The Exposure Co. began back in 2013 when the founding members had been working and facing the problem of finding the right influencers quickly for a project. They used to go for a manual search of social media channels to get the right profiles.
They understood the hours of the hustle of finding, contacting, and working with influencers who would be the right fit for the brand. So, they have a versatile experience which has helped them to become a leading influencer marketing agency in Australia.
They have worked in most of the leading niches of the world and deliver excellent results for their clients.
Today, The Exposure Co. has a network of more than 4,000 influencers with an audience of more than 280 million.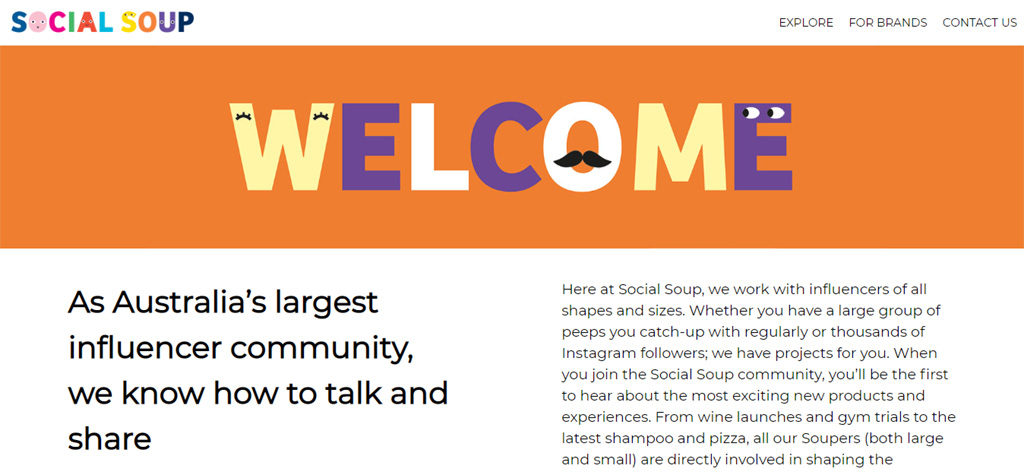 Social Soup provides creative influencer marketing solutions to brands and businesses and ensures that you achieve objectives effectively.
In a highly competitive world, social proof and reviews play a crucial role in influencing the purchase decision of the buyers.
Social Soup understands the sincerity of the scenario and gives your products to the right influencers who can generate online buzz and reviews at the right time to direct maximum users at your online or offline stores.

6Degrees is based in Denmark, London, and New York. They provide dynamic, influential marketing solutions to their clients.
The company identifies the right influencers, foster lasting relationships with them, and collaborate valuable campaign on your behalf.
With real-time tracking and measurement, you can determine the success of the influencer marketing campaign by working with this agency.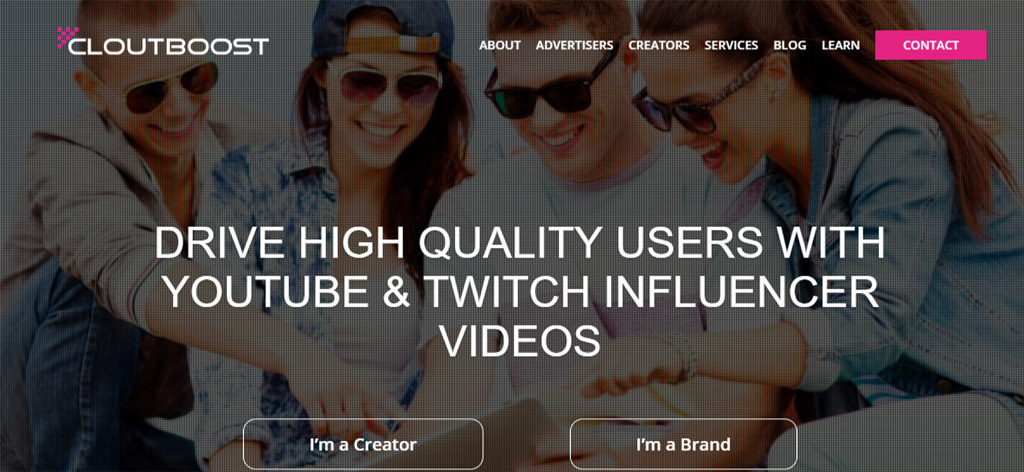 CloutBoost leverage the power of YouTube influencers and align the power of video content to your business goals.
The focused niche of CloutBoost is video games. They would find the right influencers who can help your games get lucrative brand awareness and customer acquisition.
Conclusion
Check out the websites of these influencer marketing agencies and contact them by dropping an email.
Share your reviews in the comments if you have worked with any of these influencer marketing agencies.
You can also share how do you choose which agency would be the best fit for your marketing objectives.