In today's post, you will learn about the 15 latest influencer marketing trends that every marketer should know.
By following these trends, you can get the best results from your influencer marketing campaigns.
So let's start without further ado.
Influencer marketing requires several steps to create user-generated branded content that supports digital marketing objectives.
Influencer marketing involves finding famous individuals that connect with your target audiences, promoting your brand to those influencers, enabling those influencers to spread the message of your brand across their networks, and eventually transforming those influencers into loyal brand followers and advocates.
Therefore it is necessary to seek and analyze the trends in influencer marketing.
With really no signs of stopping this year, influencer marketing will continue to expand.
So we're bringing you the best influencer marketing trends in 2020 that brands need to know for a successful influencer marketing campaign.
15 Latest Influencer Marketing Trends You Need to Know About in 2020
1. Long Term Relationships
Authenticity and actual links should play a critical role in shaping marketing patterns through 2020.
For this reason, brands should focus on enhancing and expanding relationships with influencers.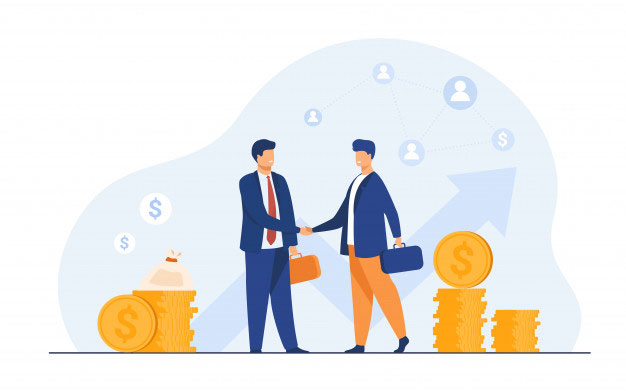 Brands must try to get to know their brand partners well before they work with them, regular communication with brand associates, and understand the importance of their influencers.
In fact, brand and influencer partnerships are more likely to survive when brands give outstanding influencer experience to social media stars.
Building a long term relationship with influencers is one of the crucial trends in influencer marketing.
2. Authenticity Comes First
The influencers aim to remain credible.
They chose to work with brands that fit with their message, instead of brands that only pay well.
"Keeping it real" is one of the pivotal influencer marketing trends in the coming year.
Brands rely mainly on producing quality content that is useful to their consumers, rather than solely concentrating on monetization.
What we should expect from this year's influencers is less perfection and more quality in real life.
Hence we can see a change from well-crafted short texts to extended and truthful illustrations of the blog form.
Moreover, consumers will also desire authenticity from brands.
3. Nano and Micro-Influencers
Brands should concentrate on partnering with influencers who have goals and values similar to their brand for the 2020 influencer marketing trends.
Moreover, audiences have faith in micro-influencers because of their authenticity.
Thus, as influencers form real relationships with brands, their content is more genuine and credible.
In contrast, the expense of partnering with micro-influencers is more affordable than with celebrity collaborations.
Brands should also start to work with nano-influencers, too.
While they have a smaller number of followers, nano-influencers are incredibly active and have loyal audiences, can generate excellent content, and are cost-efficient.
4. Video Content is King
Among all the influencer marketing trends, video content is still going strong and will continue to dominate in the coming years too.
Video is easy to access, and the details they are searching for are a fast way for people to get.
People can mute videos on mobile phones and view them nearly anytime and anywhere.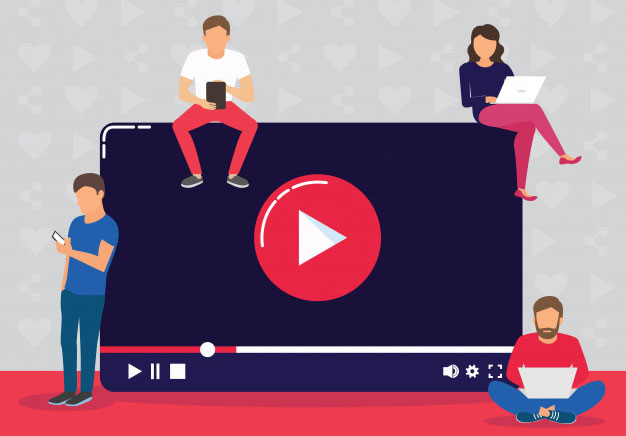 With increasing numbers of viewers using mobile screens, it makes sense for marketers to reach out to more people.
Although YouTube remains the leading video platform for 2020, a number of companies are using other visual platforms and social media features such as IGTV, Facebook Live and Instagram Live, and Instagram Stories for video content creation.
Product reviews, Q&A, Interviews, How-tos, Tip of the day are some of the ways of collaborating with influencers.
Brands may also use influencers in their video ads, and in influencer vlogs and live streams, ask for product references.
Video can be used by influencers to support brand-sponsored events.
5. Employee Influencers
Activating an employee engagement system within the organization helps you to draw into the brand awareness and expertise already in place.
This increased level of passion and experience will compensate for the smaller social impact of the employee influencer.
Many employees (particularly those who are geniuses of social media) will see this as enjoyable and fascinating, while others will need some training and encouragement.
Keep workers inspired by conducting competitions for the most earned shares, likes or exchanges, the most innovative tweets, or other personal-specific ideas.
6. Instagram and Its Features
Instagram is among the largest social media networks in 2019 with the most subscribers.
Therefore, brands will exploit Instagram to boost engagement and sales as part of the 2020 trends.
Produce Instagram stories to showcase new products and a sneak preview of deals coming soon.
Run Instagram influencer takeovers to share engaging content, promote competitions and challenges, and invite viewers to join in, make live videos of current partnered events or demonstrations featuring brand products and services, and create coupon codes and promotions for influencer channels.
7. Use Twitch More Frequently
Twitch achieved more popularity with influencer marketers over the past two years.
For a long time, the platform has been the go-to spot for gamers to live stream games.
But the live stream content, including art, beauty, cooking, and fitness, is also increasingly becoming a spot for other creators.
Brands are seeing the potential for Twitch influencer partnerships.
In the past two years, the partner program has expanded tremendously, and Twitch events like TwitchCon are gaining massive amounts of support and participation.
Developers have become accustomed to Twitch to gaming brand activations, but many major non-gaming brands make their presence known on the site.
Brands understand the ability to work with top influencers on Twitch.
With games like Fortnite and Call of Duty streaming being the norm, we expect Twitch to remain a viable choice for advertisers.
8. Influencer Events
One of the most crucial influencer marketing trends is by hosting dedicated influencer events.
Influencers are to themselves an industry.
Brands are keenly aware of the possibilities that can put a bunch of influencers into the same room.
The brands will boost their initiative by hosting influencer events.
Events involve special, inviting-only activities that usually invite influencers to a party or a holiday.
All expenses charged as long as a dedicated post or two posted to endorse the brand.
Influencer events are expensive and require preparations.
And they're more than worth it.
They create massive amounts of buzz when well-performed, and give a brand the all-important exposure.
9. Snapchat Collaborations
Everybody knows that the primary social media channels are the places where you can target your marketing efforts to meet and select influencers to the broad audience.
One platform that is one of the new trends in influencer marketing is Snapchat.
Snapchat is a forum for video sharing, and it's able to ride the phenomenon and make an impact in 2020.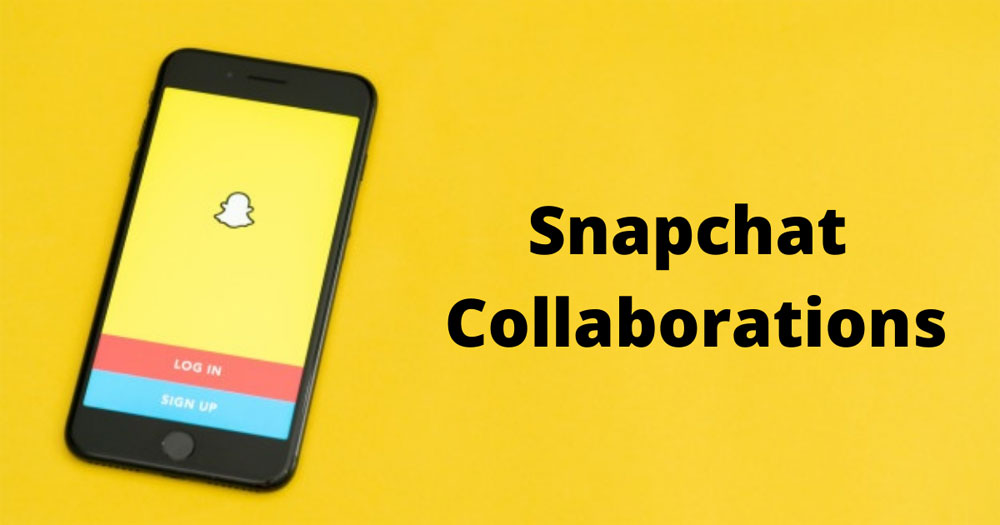 But more than that, in 2019, Snapchat placed significant effort and resources into updating its interface apps.
It added editing and sharing options like Lenses, Geofilters, Discover, Stickers, and Snap Map to improve the platform's fun and enjoyable vibe.
Marketers may partner in all traditional ways with Snapchat influencers, including product launches, competitions, unboxing, events, and so on.
For example, taking viewers behind the scenes at an event or tour is one of the best types of tactics on Snapchat.
10. Podcasts
Influencers look beyond social media sites to find new ways to communicate directly with their audience members.
Hosting a podcast is one instance for content creators, which is one of the latest trends.
Podcasts are switching blogging from the written word to audio, making it more accessible.
People listen to content in places they can't read, like driving, commuting, cooking, cleaning, and exercising.
Listening to podcasts saves time, making the fans more likely to consume more often.
11. The Rise of AI
AI makes it easier and better for marketers to find the right influencers to collaborate.
And brands are better able to monitor consumers through the purchase process by geolocation and retarget their message as necessary.
AI promotes weeding out fake followers and identifying influencers who still have the highest level of interaction.
AI may also evaluate the posts of an influencer and predict when they are likely to see their influence raise or decrease.
Flagging posts that do not follow the guidelines for FTC disclosure is better with AI, which saves time for marketers and avoids potential problems.
12. Advertisement Features
The year 2020 looks like a moment when influencers appear in your social media account stream banner advertising and promotions.
Although celebrity faces have historically appeared in advertising, influencers may now make a major impact.
It's a natural evolution from funded content and brand ambassadors as the benefit of broader recognition by an influencer.
Owing to the direct income they earn, social media sites are likely to promote influencer advertising, which is not the case for sponsored content.
The ad may then go out to a bigger audience, appearing outside of the influencer's followers in feeds and stories of Instagram users.
13. Gaming Influencers
Gamers rule massive, faithful followers.
PewDiePie is an industry for itself, while other gamers on YouTube and Twitch streamers are seeing their stock grow.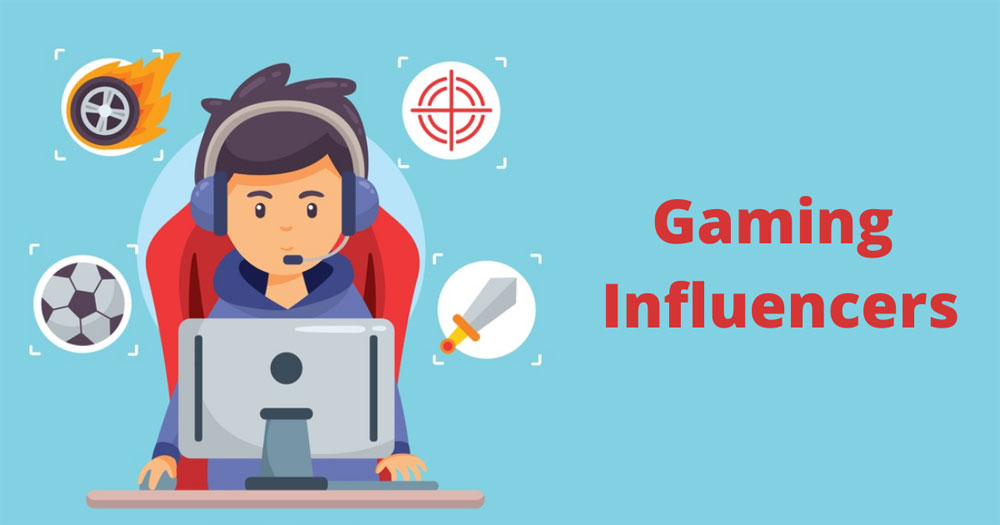 Gaming has become a revolution in influencer marketing trends.
Top gamers are enticing advertisers' prospects — they have tremendous sway over the lucrative markets of the Gen Z and the Millennial.
Streaming growth has generated larger audiences than ever before, and non-gaming companies are now at ease with sponsorships in a previously fragmented environment.
14. Variable Cost
As influencer stocks have expanded, so have demands.
Mega-influencers have priced out of the market many brands, with top talent loading over the moon.
It has also forced the hand of advertisers, with just the major corporations able to shell out so much cash for one single post.
Considering that pricing structures tend to change across networks and sectors, ultimately, the cost of working with influencers will not be standardized.
It is one of the influencer marketing trends that will intensify as influencers are more likely to integrate sponsored content and promotions into their work — an improvement in professionalism that is in itself a bonus.
15. Influencer Regulations
The Federal Trade Commission has vigorously underlined in recent years the guidelines for influencers and advertisers to obey concerning proper reporting of ads and endorsement.
YouTube ensured that all influencers with video content aimed at children reported content as directed at children, stopped serving customized advertising, and removed other YouTube features such as comments due to the FTC guidelines.
As a result, many content creators and YouTubers are impacted by regulations imposed by FTC.
Conclusion
To thrive in the ever-changing marketing influencer industry, marketers need to learn and accept the marketing tactics of the winning influencer.
Hence, the above-written is the latest 2020 influencer marketing trends that will help brands to increase engagement and bear fruitful success.