The world of social media is dynamic, where everything is changing at a fast pace. Your 2018 social media marketing strategy will not be that effective this year.
To level up your social media marketing game for the year 2019, your brand needs to revamp and refresh its strategies for all the social media platforms.
When you are back to the drawing board again, the most important thing to start from is defining your goals.
Once the goals are clear, it becomes relatively easy to navigate your way through the vastly spread and deep jungle of social media.
How to Create a Social Media Marketing Strategy
The social media marketing strategy can be regarded as your game plan for all the social media channels. It should include everything you need and hope to achieve.
In this journey, your every post, comment, and video should take you one step closer to your destination.
While crafting an effective social media marketing strategy that works, you need to stay away from the unattainable and lofty goals.
Have a realistic mindset and have goals that are simple, practical, and most importantly achievable.
Remember that social media marketing strategies more often than not are going to be full of crossroads.
Here often one path merges into the other. However, with a clear goal, you are going to be sure to reach your desired destination.
Before we dive deep into making strategies, the first thing you should do is figure out the answers to the following questions.
Trust us, this process of answering is going to solve a lot of problems beforehand and will remove any room for confusions.
5 Easy Steps to Create a Powerful Social Media Marketing Strategy That Really Works
Let's start our discussion with the first question given above.
1. What Do You Want Out of Social Media?
When you thought about going the social media route you must have had a vague idea on what you wanted to achieve through it.
Some of the goals that you might want to achieve through social media are:
Have High Web Traffic
Drive Conversions
Creating an Online Brand Persona
Raising Brand Awareness
Build a Positive Brand Image
Increase in Revenue
Reach a Wider Audience Base
Interacting with Your Customers
Build Brand Loyalty
Have More Engagement, More Likes, and More Followers
These are some of the broadly classified goals that every business today is running after. Out of the list of 10 here, you as a brand may have one or multiple business goals from social media.
That's good! However see to it, that you have enough resources to dedicate, to achieve each of the goals.
If your online presence is spread over different social media channels, it will be good to have individual goals for them.
Truth to be told, it is better to have a separate individual goal for different social media platforms.
This is because each social media platform is different and each function in a different way.
One Tip: When you enjoy a big audience base and your audience is well-engaged with your content, it becomes cakewalk to achieve the rest of the other social media marketing goals mentioned in the list.
2. Who are the People You are Targeting?
If you have been running your business for quite some time now, you may already know who your target audience is.
The next step for such businesses is to research how their target audience behaves online and where do they spend most of their online time?
To gain more clarity on how to approach answering these questions you may want to be clear on the following points:
• Demographics
Age, occupation, gender, financial status, marital status, and location are some of the prominent division of demographics.
To understand more about your target audience you may choose to segment them based on some of these above-mentioned factors.
This will give you a better idea about the characteristics of your target audience.
• What Are Their Interests?
After segmenting your target audience on the basis of different demographic factors now it's time to learn more about where their interests lie.
Knowing about your prospect's likes and dislikes can give you a heads up on what type of topics they might be interested in.
This is powerful information because when you know what your target audience likes you will be able to incorporate those elements or ideas into your social media marketing strategy.
On the other hand, knowing about the dislikes will help your social media marketing strategy steer clear of some topics.
• What is Their Most Preferred Content-Format?
Not all the people out there like to watch videos and not all of them have an inclination towards long blog posts.
You have to figure out what is the ideal format that your target audience wants and may be interested in.
If by doing some initial experiments and market research you conclude that blog posts are performing well.
Then craft your social media marketing strategy around written content.
In the same way, if podcasts are showing more positive result then incorporate more of this content format.
The main point is, find out if they like reading blogs, viewing infographics, and photos, watching videos or listening to podcasts.
• When Are They Most Active?
Find out about their peak time of online activity and preferred days of being online.
This is going to prove as a powerful weapon in your arsenal.
Knowing when your target audience is most active allows you to not only increase your chances to amplify the visibility of your content, but it also allows you to cut out the noise of your competitors.
Being present at the right place at the right time matters.
This statement has great relevance when it comes to crafting your social media marketing strategy.
Since each platform is a little different from the other, the duration of the day in which users are most active also differs.
For example, tweets usually get more engagements between 12 pm to 1 pm in the noon, whereas Pinterest starts getting an audience from 2 pm onwards.
3. What Social Media Channel Do You Want to Be On?
Starting social media marketing in all of the social media platforms is one of the biggest mistakes most brands commit!
Stay away from repeating the same mistake as others.
The right way is to focus on a few social networking sites in the beginning.
For that, you should figure out the right social media sites for your business which will take you closer to your desired goals.
While identifying the right platforms you might want to look back into the above answers of who your target audiences are?
And what content format they like to consume?
For example, if your target audience comprises that of youth you may want to stick to Facebook and Instagram.
These social sites are very popular among young adults.
Again, if your target audience is comprised of professionals, then LinkedIn should be a part of your social media strategy.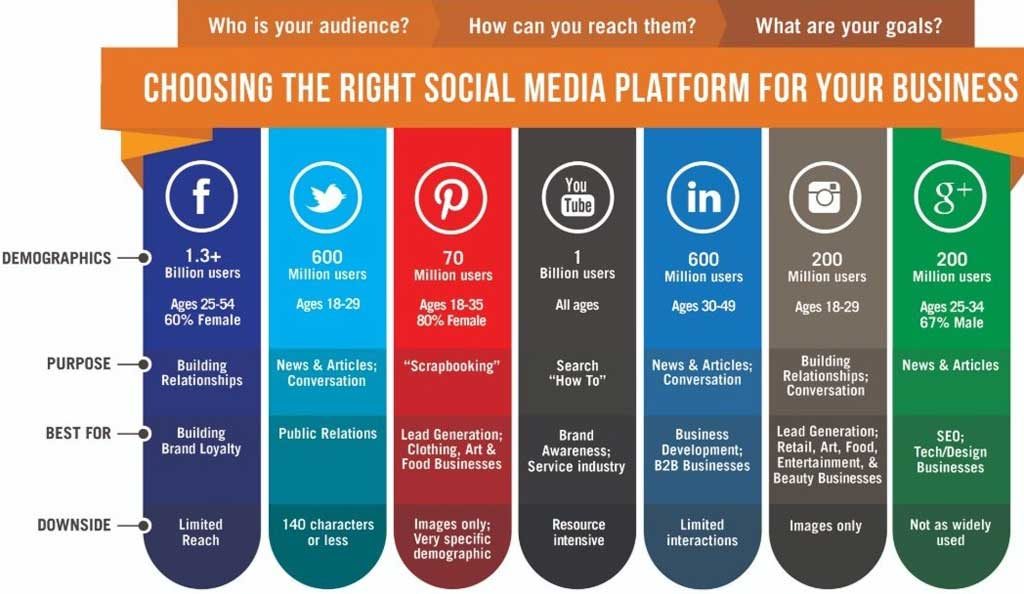 Choosing the right platform can also become easier if you know what you are good at.
Your expertise can range from clicking breathtaking photography to creating engaging videos or might even be creative writing.
Each content type works well for some specific social media platforms.
In terms of content, YouTube and Instagram are the ones to focus for visual content (Video and image), while for text content; platforms like Medium, Quora and your own website are suitable.
Further, there is no rule dictating that you can only target the most popular social sites.
You may also choose to include smaller social media sites into your social media marketing strategy that only caters to a particular niche of people.
This might prove beneficial as the smaller social sites have lower competition.
4. What Content-Type and Format You Want to Share?
Once you have decided on the platform, it becomes obvious what type of content format you are going to post like blogs, videos or photos.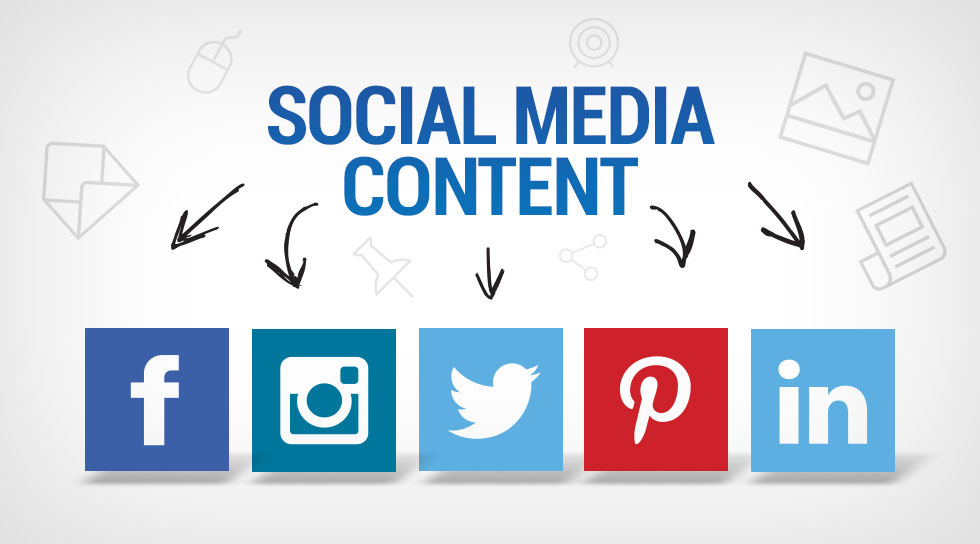 However, here we are not going to discuss what content format is suitable for your brand.
Instead, we are going to try to bring out the unique voice, style, tone, or theme your brand should follow in the contents.
Let's walk you through a few examples of brand and their content strategies on social media.
Social Media Content Strategy Examples
i) Kellogg's Owned Pop-Tarts Social Media Content Strategy
Kellogg's owned Pop-Tarts focuses on Twitter for its content marketing.
Instead of following Kellogg's more formal social marketing approach, Pop-Tarts have adopted more of a humorous sarcastic tone.
It mainly targets the younger segment of the demography.
Pop-Tarts tweets don't seem to come from a brand and they are mostly in an informal and humorous tone.
ii) Reebok Social Media Content Strategy
Reebok, the famous athletic wear brand has an online presence on Instagram, Facebook, and YouTube.
There, Reebok shares pictures of its colorful shoe collection and its latest products.
However, the main platform where Reebok focused on and thrives on is surprisingly LinkedIn.
On LinkedIn Reebok provides valuable content to athletes that can range from links to their blogs and videos on famous sportsperson interviews.
The success of Reebok lies in concentrating on a niche (i.e. athletes).
iii) Sharpie Social Media Content Strategy
Sharpie is a brand that sells highlighters, permanent markers, pens, etc.
They have adopted a very unique and attractive social media marketing strategy.
Rather than talking about their products on different social media channels, they give their customer's creations the center stage.
The social media feeds of Sharpie are mainly generated by users.
Here people share what they have created by using Sharpie's products.
The Sharpie's social media sometimes highlights the bizarre situations people drew a doodle using their products or sometimes the brand itself can be seen complementing the beautiful end results of the user's imagination.
As a result, Sharpie doesn't have to go after people and make them aware of what they sell.
Their social media pages are attractive enough to draw in the relevant traffic.
iv) Xbox Social Media Content Strategy
Another simple and interesting social media strategy is that of Xbox.
Xbox is popular among the masses and as such enjoys a huge customer base.
The downside to having a huge customer base was being prompt in solving people's problems.
To address this issue, Xbox came up with a brilliant idea that was extremely cost-effective as well.
They created a Twitter account solely for the purpose of providing customer service.
Now, the customers who were facing any issue could easily post their problems on Twitter and the Xbox team handled them throughout the week from 6 am to 12 am.
This made Xbox successful in showcasing an image that the brand really cares about solving its customer's problems.
5. Exactly When You Plan on Sharing Your Content?
Like previously mentioned, there is no universal best time to share your content.
However, research has shown that there is a certain time during the day when different social media platforms receive their most traffic.
It is important that you know these timings along with the most active time for your target audience to have maximum engagement.
Instagram
The optimum time for sharing content on Instagram is 11 am – 1 pm and again from 7 pm – 9 pm.
The days on which Instagram receives its maximum users are on Monday, Wednesday, Thursday, and Saturday.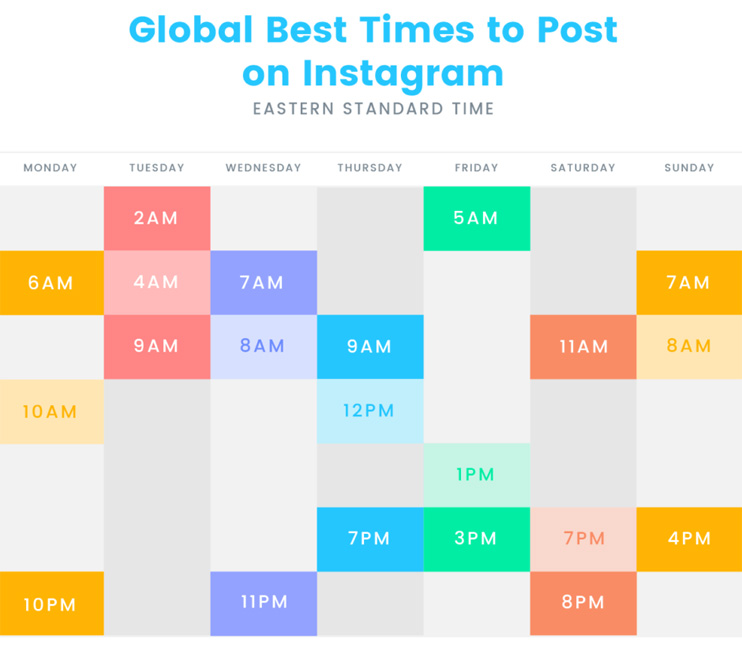 Facebook
The best time posting on Facebook is from 1 pm – 4 pm on weekdays and after 3 pm on Sunday.
Weekends along with Thursday and Friday are the best days of the week.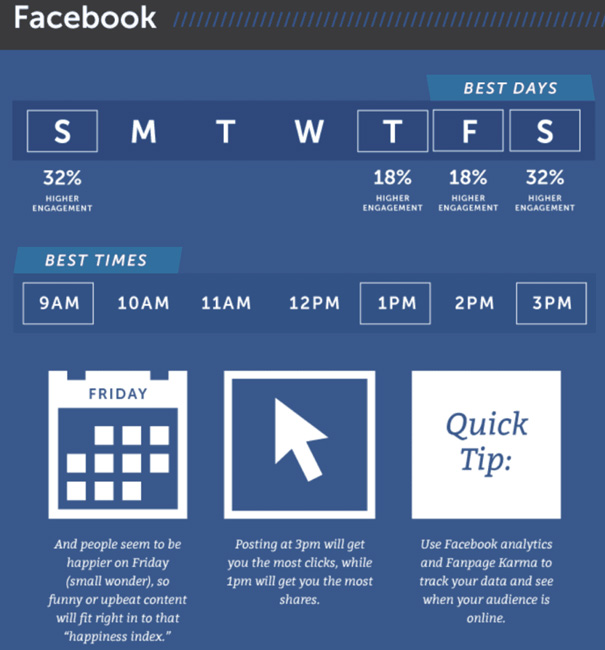 LinkedIn
Being a platform for professionals LinkedIn receives its maximum traffic on weekdays and during office hours.
The best time for posting your content on LinkedIn is from 10 am to 11 am.
The best days of the week that receives the maximum traffic are Tuesday, Wednesday, and Thursday.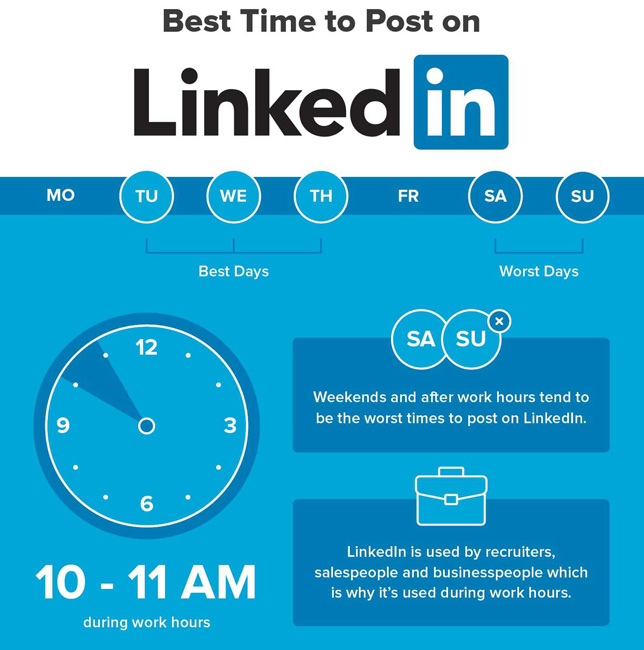 Twitter
Similar to LinkedIn, Twitter also receives its maximum traffic on the workdays. The best to tweet is 12 pm – 1 pm.
The optimum day for tweeting on Twitter is Wednesday.
Stay away from Twitter on weekends.
It receives the lowest engagement during those days.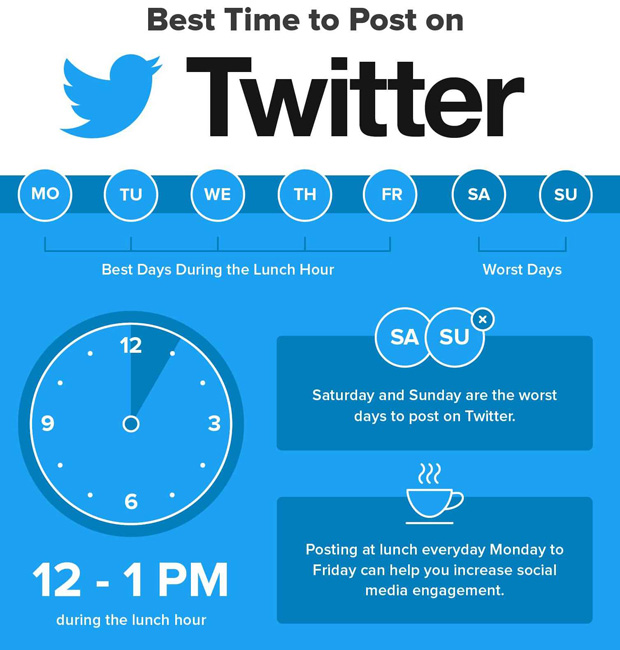 Pinterest
The best days for sharing content on Pinterest are the weekends.
Stay away from sharing your content during office hours.
Pinterest gets very low traffic during office hours.
8 pm – 11 pm is the ideal time to get good engagement on Pinterest.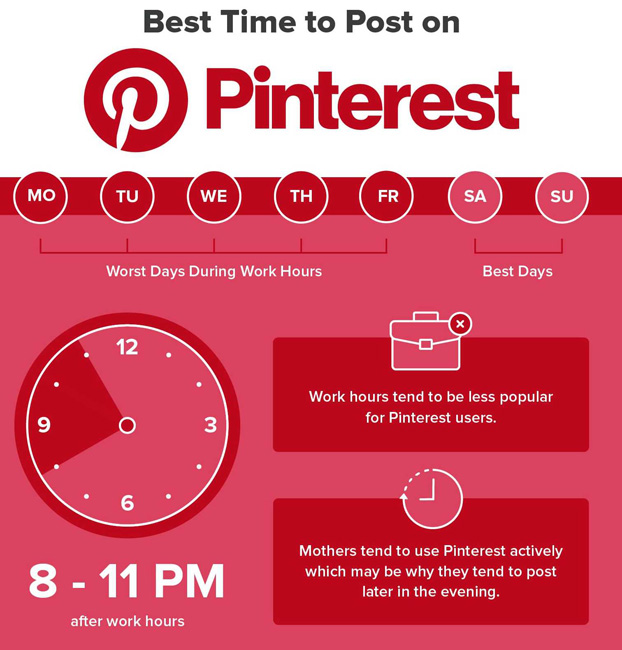 YouTube
The ideal time to share your videos on YouTube is from 12 pm to 4 pm.
People mostly tend to be most active on YouTube during the evening.
Saturdays and Sundays are great for publishing content on YouTube.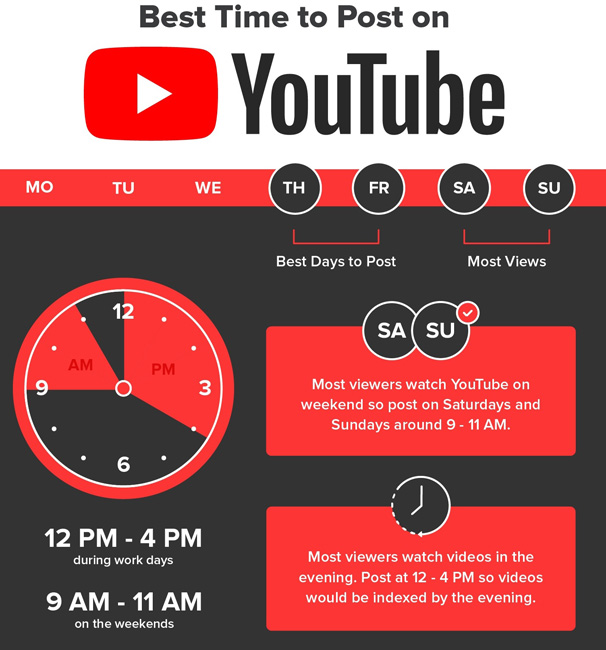 Conclusion
We hope you got an idea on how to create a social media marketing strategy and what are the main points you should consider while creating the same.
In the end, we would like to urge you to look at the big picture while working on your social media strategies.
Being tunnel-visioned with daily social media tasks such as sharing posts often makes marketers lose sight of the big picture i.e. the business goals.
Remember to take a step back to gain a bird's eye view.
This will enable you to streamline and mold your social media efforts towards the attainment of desired goals.
Having any confusion about the right social media marketing strategy for your business?
Feel free to share with us in the comments below.