In today's post, I'm going to show you how to increase Instagram stories' engagement in 2020 and beyond.
After reading this complete post you will get Instagram story engagement ideas.
After implementing these ideas, you can get higher Instagram stories' engagement.
Let's start exploring these Instagram story engagement ideas.
The power of social media is increasing with every passing day.
The rise of Facebook and Instagram has been exponential.
With the latest addition of Instagram stories, brands are seeking to capitalize on them too.
With more users loving the stories feature, brands are looking to increase Instagram stories' engagement.
Instagram is one of the best ways to meet your target audience and to create an active fan group.
Yet understanding how well the content resonates can come across as an obstacle for the brands.
Especially in cases where there is more than one way to quantify your dedication.
Instagram stories allow users to upload pictures and videos to a vanishing gallery after 24 hours.
At first, you might think this is an unnecessary function, or even pointless.
Companies may also use Instagram stories to boost their interaction, exposure, and value in their marketing.
Before discussing ways to increase Instagram stories engagement, let us take a look at why Instagram stories are important for business:
Instagram Stories is an amazing feature to increase engagement with your followers.
With the help of Instagram stories, you can diversify the ways of marketing by using the same resource.
Posting live during an event or sale will inspire more users to participate, as well as making those who aren't there feel connected with your business.
Instagram Stories is an amazing way to enhance your content using different modes and features.
Instagram Stories is a great way to test your content before posting it.
If you're using Instagram the same way you've done for the past couple of years, you're losing a lot of opportunities, and I'm betting that your results are lower than you would assume.
Instagram stories engagement can increase with the assistance of the following tips:
9 Actionable Tips to Increase Instagram Stories Engagement
1. Creative Stories
If you're trying to turn loyal followers & new viewers into lifelong subscribers to Instagram account.
You then need to get started posting quality, creative content.
Given the fact that Instagram Stories was created to overtake its rival Snapchat, which emphasizes intimate daily shots and videos.
When creating Instagram Stories posts, treat them like an everyday feed update.
Of course, by 1920 pixels (height), the dimensions shift to 1080 pixels (width), which also indicates an aspect ratio of 9:16.
It is also critical that you don't compromise quality on the content of your Instagram Story.
To get the most views of Instagram Story, it's crucial to have good-directed and edited content of high quality.
Post substandard IG Story material would reduce the likelihood of story views returning.
The life cycle of 24 hours for content means you can be highly imaginative, using a clean slate every day.
2. Consistently Posting Content
One of the most efficient ways to increase Instagram stories' engagement is by posting content consistently.
If you share posts on a constant basis and it can get good interaction, then your posts will be recognized by the Instagram algorithm and put at the top of your follower's list.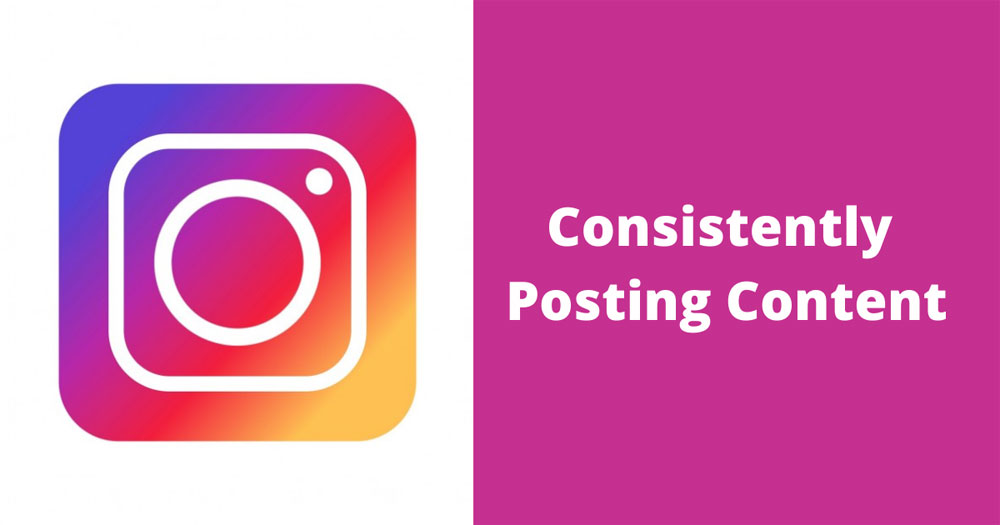 So adopt this small tip and post at least once each day, and obtain more followers for your IG profile.
Although continuously posting gives stories the full opportunity to reach their audience.
Posting content at peak times of your follower's activity would also give your IG Stories a significant increase in views.
Upload your stories at regular intervals, and get greater reach and interaction.
3. Add Compatible Hashtags and Locations
The hashtags and location tags are one of the easiest ways to use when it comes to growing your presence organically on Instagram.
Instagram Stories have their own specific space at the top of a hashtag or location search result page.
Now is the time to begin if you're not attaching hashtags to your stories already.
Adding a location will help you raise views as viewers will be able to click through the stories linked to that location while they look for locations too.
This works particularly well if you have content pertaining to travel or food, where people would like to check out a destination on Instagram before they arrive.
The Instagram story may have as many as 10 hashtags attached, including 1 clickable hashtag.
They should always be important to the target group and the content.
Stop using incredibly popular hashtags with more than a million posts, as your stories get buried easily by incoming content.
Don't create your hashtag text too small — if it is unreadable, it won't be picked up by Instagram and your message is unlikely to occur in any hashtag search.
4. Questions and Poll
One of the best aspects to increase Instagram stories engagement is the ability to ask questions & take polls.
You can start asking them if you want to know something about your audience.
You can ask any question to your audience, allowing your audience to give their honest opinion or answer.
This will assist in increasing the engagement with the existing followers.
Not only does the story & poll feature improve user interaction & retention for your IG Stories, but it also provides you with a forum to gather useful information about your audience to create the most powerful and effective marketing machine.
5. Influencer Marketing
Another tip to increase Instagram stories' engagement is by letting an influencer take over your Instagram stories.
Inviting an influencer or associate brand to take over your Instagram Stories can be a fairly powerful way to increase your views on your stories.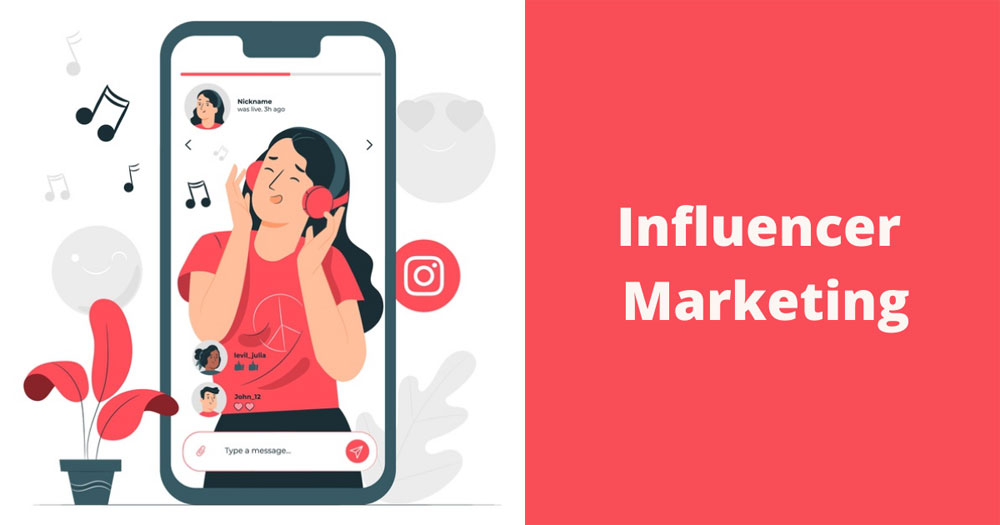 The trick to improving engagement is to ask your takeover collaborator to share the news and create some takeover buzz with their group on their profile.
This will bring your Instagram stories to whole new followers.
This is a great way to get your channel a reliable external voice, particularly for product reviews or product guides.
6. Mentions
To showcase your gratitude towards some fans or collaborative influencers and partners, it is necessary to mention them in your stories.
This works amazingly well when it comes to improving Instagram stories' engagement.
Brands are known for reposting user-generated content, which might offer a strong chance for your account to be featured.
Gaining more active and committed followers for your Instagram Account.
By far one of the best ways to improve your friendship with them is to express gratitude & appreciation to your followers.
To call out faithful supporters lets them feel like respected group members.
Whether it's through your views on Instagram Stories or feed post engagement.
Take note of those accounts which consume your content constantly.
Showing gratitude will turn a loyal follower into a loyal client.
7. Story Giveaways
One of the most creative Instagram story engagement ideas is to host giveaways and promotions.
To show your gratitude and love for your IG Story friends, you can reward them with special gifts, deals, and discounts that are only available to people who regularly follow and review your IG Story.
Not only that, due to the life cycle of IG story material, but these promotions will also last the only 24hrs.
Furthermore, you can also take advantage of this to create more Instagram story viewers by making it a prerequisite to repost the giveaway on the participants' story to join.
It helps you to create new views about the story from your followers.
This will also bless you with new followers.
8. Instagram Live Videos
Another cool feature to increase your Instagram stories engagement is by going live.
A live video is just what it sounds like: a continuous, real-time recording of whatever the continuous stream your camera records.
Similar to all other Instagram stories except Highlights, Live Streams in your Stories last for 24 hours.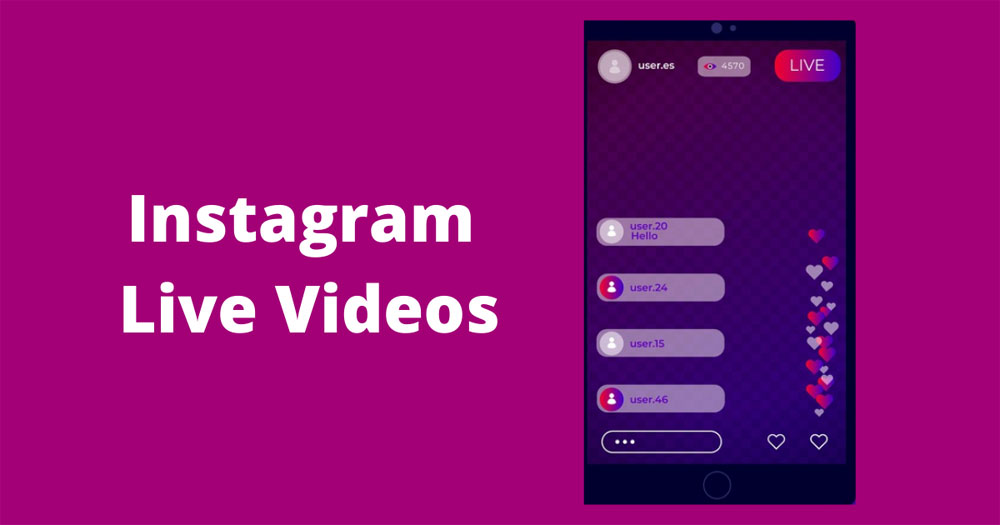 Your viewers can see precisely what you are doing, and they can even send messages on the screen to you and all the other viewers viewing the live broadcast.
This helps you to answer those messages verbally as they show up on your Live Stream.
This kind of personal and open contact with audiences is crucial for companies looking to create brand awareness and relations with their followers.
9. Story Highlights
The regular stories last only for a mere 24 hours, but you can make them stay for much longer.
Instagram Story Highlights is a function that has a section on your profile all by itself.
It is based below your bio and above your newsfeed.
Instagram Story Highlights are unique, stand-alone stories that you create, and they stay forever in the Highlights section until you delete them.
To ensure that you don't miss any important stories you've shared in the past, you can always turn on your "Auto-Archive" feature in Settings to ensure that any Instagram story you share is automatically saved.
That immediately gives a coherent and professional look to your Instagram business profile, making it appealing to viewers and potential customers.
Conclusion
These are some of the Instagram story engagement ideas that can assist you to increase your views and get more engagement as well.
With the assistance of these tips, you will not only get an increase in the rate of Instagram stories engagement but will also prove to be a boon for your profile.