Building an effective SEO campaign in 2019 will require an understanding of different web concepts such as rank algorithms, website design, and layout, focus keywords, content development, website loading speed among others.
This is a result of search engine algorithm updates, new privacy legislation determining which users' data companies can share, which came into effect towards the end of 2018.
A good SEO campaign checklist is the one that will provide with a list of proven strategies that will assist you to build an effective SEO campaign in 2019.
Tips for Building an Effective SEO Campaign in 2019
#Tip 1: Website Design Optimization
Search engines rank websites based on their design, layout, and functionality. Therefore, it's incredibly crucial that the design of your website must be optimized as an optimized website has faster loading speeds, better site navigation and provides a better user experience to its visitors.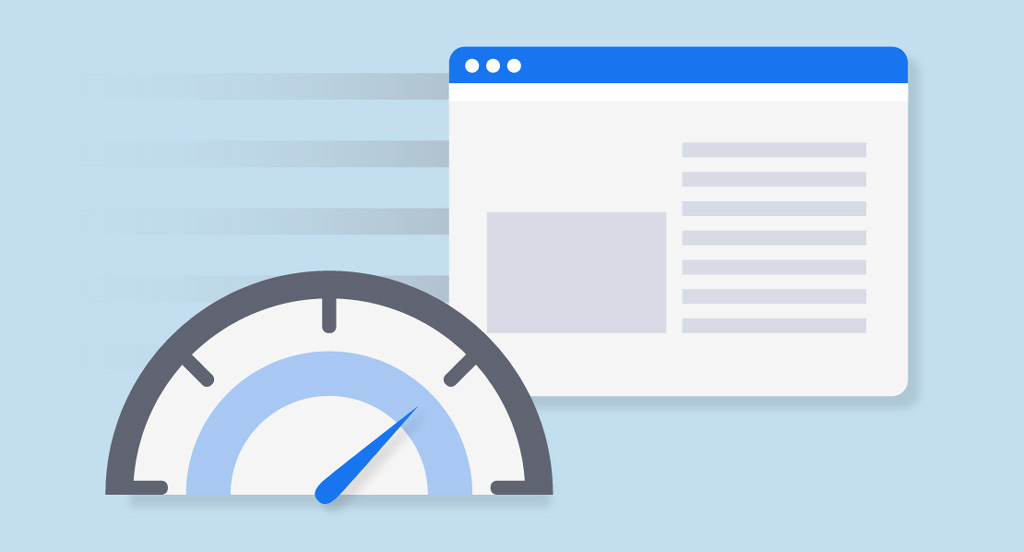 Website Design Optimization Strategies You Can Deploy
Consider your website visitor's journey through your website when designing the website.
Remove any distractions on your website that might diminish the value and messaging your website is intended to convey such as complicated animations, irrelevant images, etc.
Include social share and follow buttons to enable your visitors to share content. Here are two FREE social sharing tools you can use. SumoMe and Shareaholic.
Related Articles About Website Optimization
How to Optimize Your Website Structure to Improve SEO in 2019
#Tip 2: Keyword Research
Any successful SEO campaign must incorporate keyword research as one of its strategies.
Your goal is to at least come up with five keywords for your article. There are several tools available to assist you with your keyword research process.
• Find the Keyword Ideas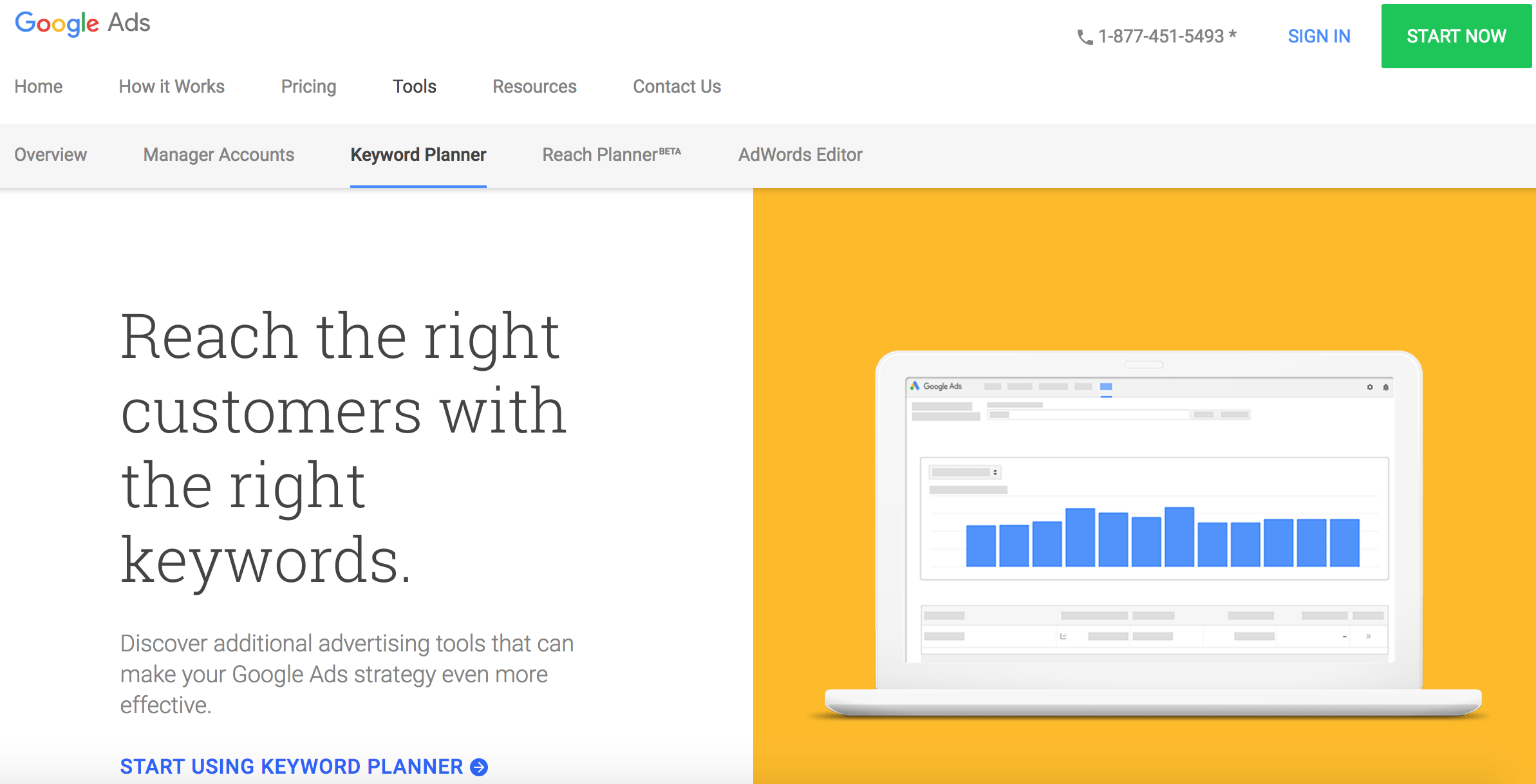 Google keyword planner is a free tool provided by Google is highly recommended. This is because all the data it gathers comes straight from the  Google search engine.

The keyword tool is an excellent alternative to Google's keyword research tool.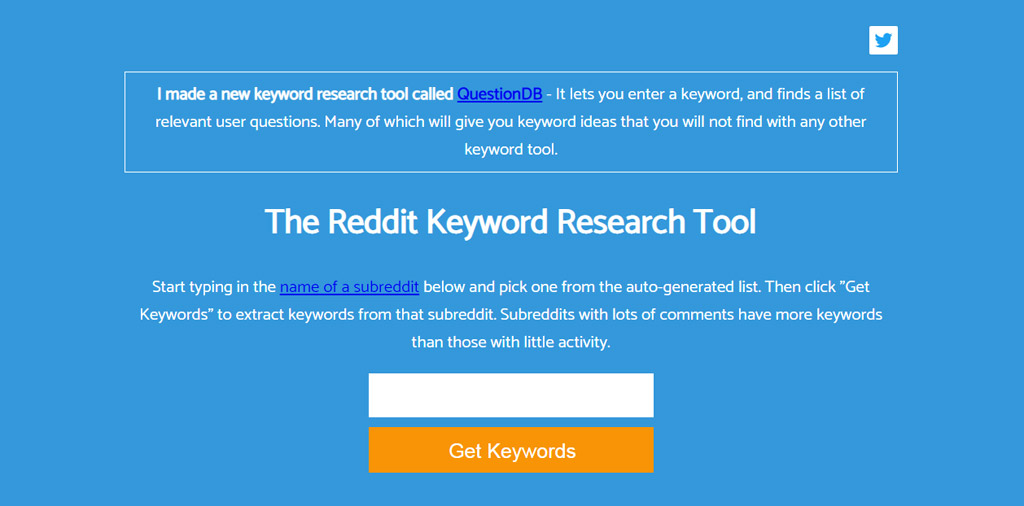 This is the only keyword research that can extract keywords from Reddit and provides out of the box keyword ideas.
• Find Long-Tail Keywords
A long-tail keyword is a search term which contains multiple search terms. They usually focus on a niche. KWFinder is an excellent tool which you can use to find long tail keyword ideas.

• Know Your Competitors Keywords
There are a couple of tools available which you can use to get a glimpse of what keywords your competitors are ranking on such as SEMRush and Ahrefs.
• Know the Search Intent of Your Target Audience
Search intent refers to the reason behind a searcher's query on a search engine.
Keywords are indeed an integral part of effective keyword research. However, knowing the search intent of your target audience provides you with insights into additional keywords. You can then incorporate these keywords into your content through the crafting high converting call-to-action (CTA).
Knowing the search intent of users queries can also assist you in structuring content that answers the FAQs of your targeted audience.
• Factors to Consider When Choosing Your Keywords
Here is a list of factors that you should consider when choosing keywords for your article. Low competition.
High search volume.
Monetization potential.
Related Articles About Keyword Research
Keyword Research: A Definitive Guide for Beginners in 2019
#Tip 3: Write High-Quality Content
Once you have settled on your keywords, it is now time to publish content that revolves around those keywords. Make sure your content doesn't lose any readability quality due to the inclusion of those focus keywords.
Here are some of the strategies you can use to create high-quality content: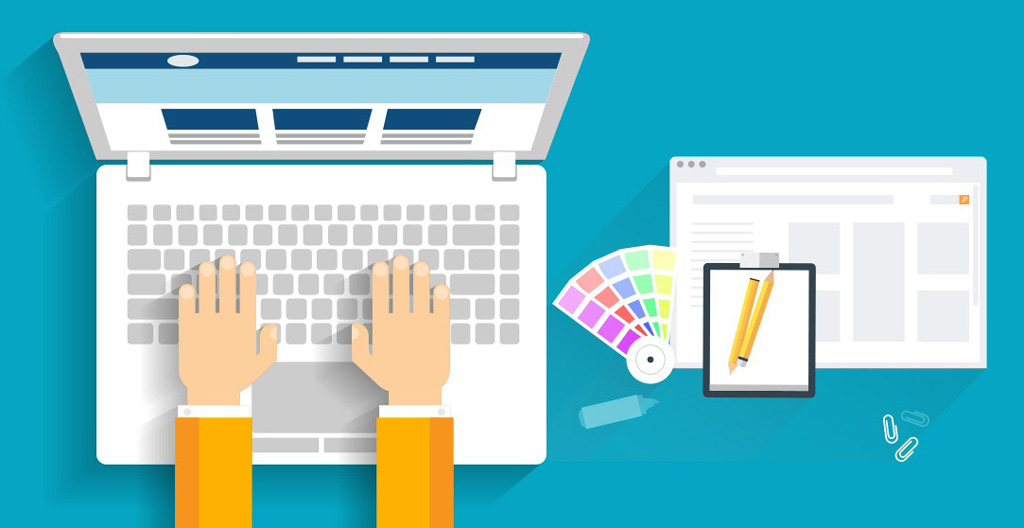 • Write Long Comprehensive Content
Google gives preference to content that is in-depth. Research has shown that content with an average word count of 1,950 words has the highest ranking rate on Google SERPs.
• Include Images and Infographics
Visually appealing content attracts readers and keeps them engaged with your content.
• Create Authoritative Content
BuzzSumo researched in 2018 and found out that authoritative content garnered the most views and shares. So, what is authoritative content?
Authoritative content is that content written by experts in their fields or that content brings into light with a completely different mindset or approach.
Related Articles About How to Generate Quality Content
25 Best Content Promotion Tools to Increase Your Blog Traffic in 2019
Content Marketing: 20 Ways to Generate More Traffic in 2019
#Tip 4: Keep Up with Algorithm Changes
You must always be up to date with search engine updates for you to launch effective SEO campaigns. Google uses Rankbrain. It is a component of Google's core algorithm that utilizes machine learning to determine and provide a searcher with the most relevant search query results.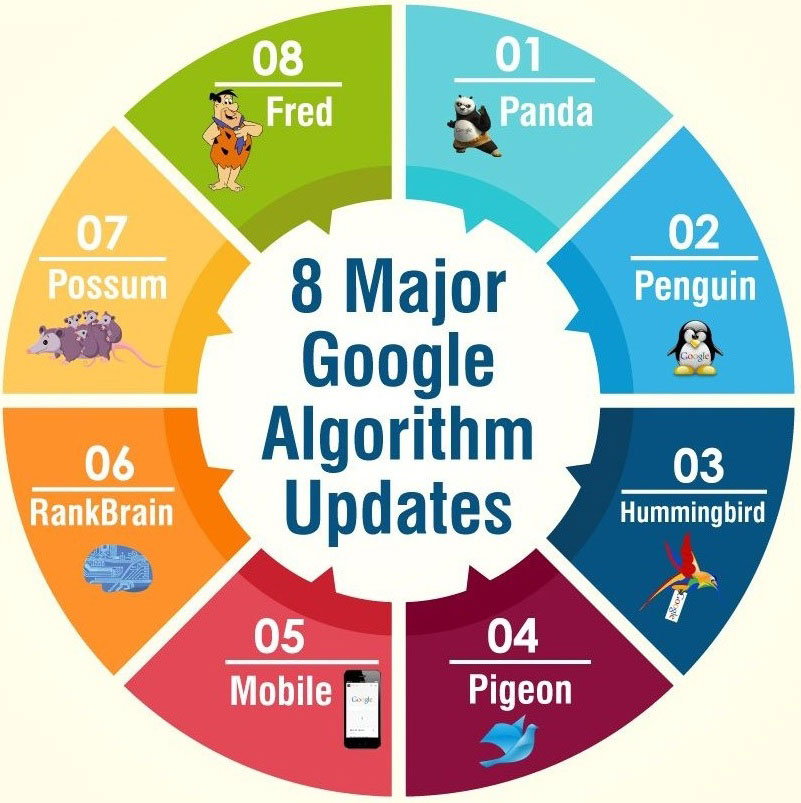 Strategies you can use to keep up with algorithm changes in the industry
Subscribe to email lists and blogs that keep up with social media trends.
Follow industry influencers. A lot of them provide daily updates with explanations.
#Tip 5: Implement EAT and YMYL
EAT is an acronym that stands for 'Expertise, Authoritativeness, Trustworthiness' while YML stands 'Your Money Your Life' Both are evaluation metrics that Google uses to rank websites based on how customers trust those specific websites.
Google determines that 'trust' based on a content ability to cite reputable sources. Google rewards websites that provide reputable citations while those that are unable are penalized. As from 2019, your focus should be on developing content that is reliable, accurate, trustworthy and consists of a couple of citations from reputable sources.
#Tip 6: Create Content for Humans Not Machines
Coming into 2019, Google has made it very clear that websites must develop content with humans in mind as opposed to search engines for ranking purposes.
Avoid content with high keyword density for any keyword as Google will penalize you by de-ranking your website. Try to use keywords naturally and provide helpful information to your target audience.
#Tip 7: On-Page SEO
On-page SEO refers to those activities done on individual web pages to optimize them to rank higher on Google SERPs. On-page refers to both the content and HTML source code of a specific page, while off-page SEO refers to the external sources such as links, sponsored ads, etc.

Below are a couple of strategies you can use to optimize your page
Use short, keyword rich URLs for your web pages.
Your keyword should appear within the first 150 words of your article.
Insert internal links in your web pages. You can hyperlink keywords within a web page to other pages within your website.
Use synonyms in your titles. Example: 10 Actionable Email Strategies That Work Great
Related Articles About On-Page SEO
Best On-Page SEO Techniques to Improve Website Ranking in 2019
SEO Audit: A Complete Guide to Beginners (2019)
#Tip 8: Build Backlinks
Link building is an essential component in creating an effective SEO campaign.
Some of the strategies you can use to build backlinks include:
• Guest Posting
Create and post your content on relevant websites and include backlinks to your website. This strategy enables you to access wider audiences.
• Active in Community Forums
Participate in community forums such as Quora and Reddit by replying to members' questions by submitting helpful information. You can attach a link to your website where members can get additional information.
Related Articles About Link Building
How To Build Quality Backlinks in 2019
What Are Backlinks in SEO and How to Get Them
#Tip 9: Track Results
How do you know if your SEO campaign is getting the results you had envisioned? There are several SEO tools and applications available that enable the tracking of SEO campaigns.
There are two excellent SEO tools you can use to track your SEO campaign, and the best thing is that they're FREE.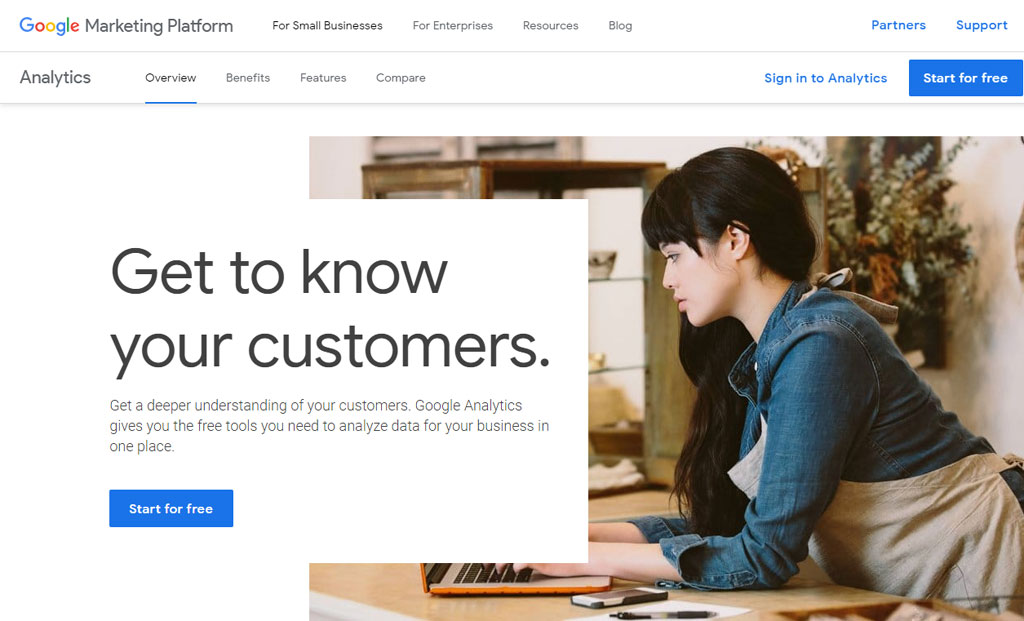 Learn More about Tracking Results Using Google Tools
Google Search Console Guide for Beginners 2019
#Tip 10: Improve User Experience on Your Website
Your website should provide a good user experience to its visitors. Google rewards website that offers excellent user experiences to visitors by ranking them higher than those that provide lousy user experiences to their visitors.
Below are a couple of tips that provide a good user experience to visitors:
• Use White Space
White space refers to the portion of a page that is left unmarked; think of the area between paragraphs and after sentences. Why is leaving white spaces important to articles? According to Crazy Egg, white spaces around text and titles have been known to increase user attention by over 20%. This is because they allow the content to 'breathe', look fresh and better communicate its messaging to visitors.
• Optimize Website Loading Speed
Among the most frustrating experiences that many users encounter while browsing the internet is coming into contact with slow loading websites. When they come across them, they usually bounce. Google takes note of those bounce rates originating from your website and punishes you by de-ranking your website on it Google's SERPs.
According to section.io, having an extra 5 seconds added to your website loading speed can result in a 20% bounce rate – and that's huge my friend. To improve your website loading speeds, I usually recommend optimizing your video clips and image sizes by compressing them.
Google offers a free service that provides suggestions on how to improve your website loading speeds, and compressor.io is a platform that can also help you in speeding up individual webpages on your website.
• Use Catchy and Engaging CTAs
Attractive visuals easily attract visitors to a website. Your Calls-to-action CTAs should be marked with the action that visitors are expected to perform.
Different colours evoke different emotions .i.e trust, experience, intelligence from website visitors. The words you use on your CTAs buttons should include a verb or an action word that evokes your visitor to act. Make them time-sensitive such as 'SIGN UP NOW'.
• Use Bullet Points for Key Points
Using bullet points for your critical points in blog posts allows readers to quickly identify certain essential information such as features/benefits of the product, ways of doing something, etc.
• Responsive and Mobile Friendly
More and more internet users are searching for information using their mobile devices. It is incredibly essential that your website is mobile responsive and easy to navigate regardless of the device the user is using. Google penalizes websites that are not mobile responsive.
Here is a Free tool you can use to check if your website is mobile responsive.
Related Articles About How to Improve User Experience in Your Website
How to Optimize Your Website Structure to Improve SEO in 2019
#Tip 11: Optimize for Voice Search
According to Wordstream, 50% of all searches in 2019 will be done through voice, and they will be done through different voice-assisted-devices.
There are several ways you can optimize your content for voice search, and this includes:
• Keyword Research for Voice Search
You will have to consider semantic differences between text and voice queries. This is because people type and speak very differently.
Example:
Someone using the voice search feature on their phone could say 'Which is the cheapest hairdryer?' but if using a keyword will type 'Cheapest hairdryer'.
• Website Layout and Content Development
Your website layout and content development process must accommodate a voice search option of navigation. You do this by incorporating questions in your content.
#Tip 12: Optimize for YouTube SEO
According to Forbes YouTube is the second largest search engine in the world and its videos rank in the top 10 go all Google searches. A figure much more than all of Bing, Yahoo and AOL search results combined. With over 3 billion searches per month, YouTube SEO should be an integral part of your SEO campaign.
Here are a couple of tips you can use on your video to take advantage of YouTube SEO:
• Make Your Video SEO – Friendly
YouTube's algorithm is quite similar to how Google's search engine works by getting to understand what your video is all about. You can do this by:
• Video Title:
Crafting a compelling video title that is also clickable, therefore improving your click-through-rate.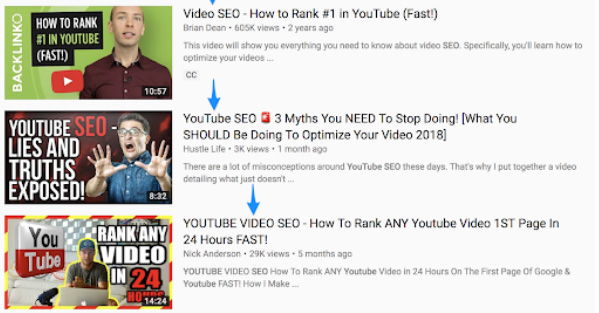 • Create Custom Thumbnails
Optimizing your video with a catchy thumbnail increases the chances of people clicking on your video to watch it.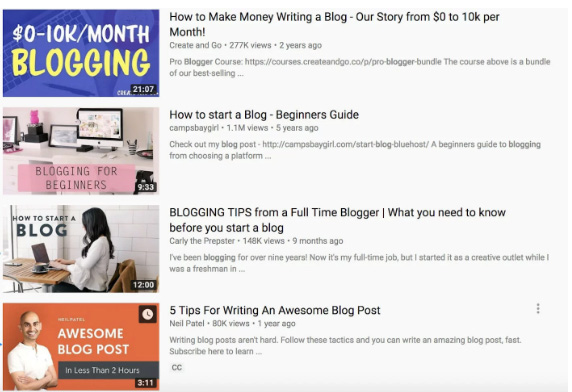 Since the majority of search engines use click-through-rate as a ranking factor, it is an extremely effective monetization strategy.
• Video Description
Web spiders or crawlers aren't able to 'read' videos to know what your video is all about. Therefore, they'll rely on your written description to understand your video. Create detailed posts that describe your videos in detail using your targeted keywords.
Related Articles About YouTube
How to Start a YouTube Channel for Your Business in 2019
Conclusion
Building an effective SEO campaign is an essential component of any digital marketing strategy. An effective SEO campaign provides greater brand visibility. This results in higher sale conversions arising from more significant numbers of potential customers.
By no means is this an exhaustive list of how to build an effective SEO campaign in 2019. Therefore, let me know your thoughts and tips on creating effective SEO campaigns by commenting on the comment box below.