The art of marketing for small business has come a long way. From past a couple of decades, the digital mediums have been a pioneer in making things better for small to medium-sized businesses. Old school marketing techniques will be a fairytale for the upcoming generation.
It is a debatable topic of which medium is ideal for the certain type of enterprises. However, social media marketing and search engine optimization are the two most favorite ways for marketers to attract more consumers to local business owners.
What is Social Media Marketing?
Social media is a platform that provides a communication channel to the users. It is an unbiased and transparent medium where anyone can share anything with the rest of the world.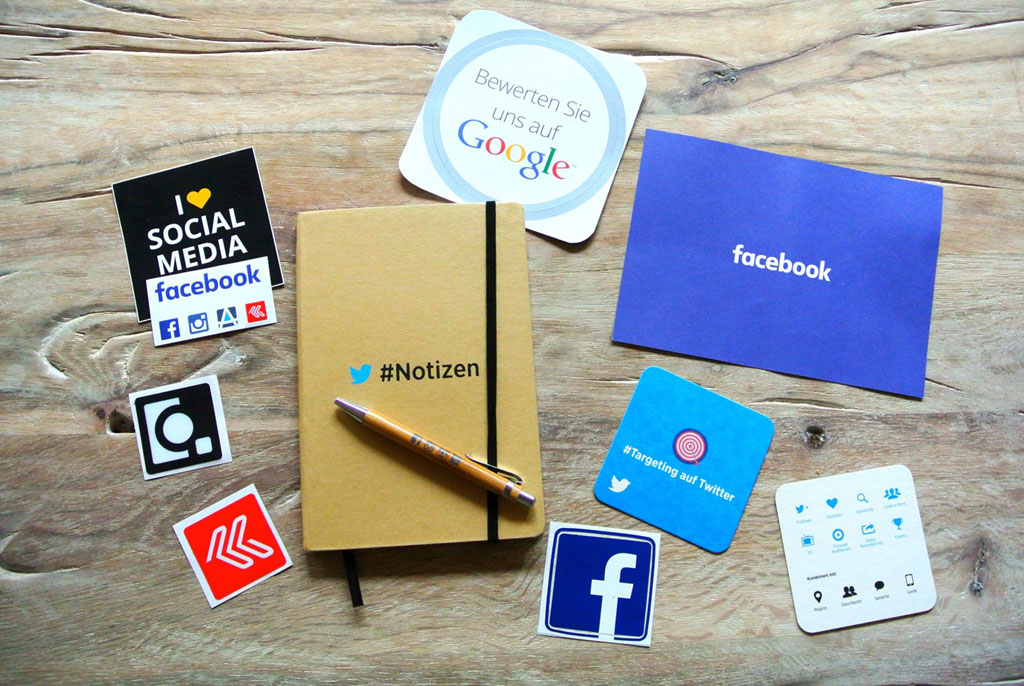 These days, as more and more people are turning on social media platforms, it is becoming a prominent yet competitive world for the brands to generate ROI. Brand try to send their message across their audience and create awareness of their products and services. It also provides an influencer marketing platform for the brands.
Social media marketing is an activity for getting more brand outreach to the potential audience. Based on the type of services and products, certain types of social media platforms can be leveraged in order to get more leads. Instagram, Facebook, Twitter, Pinterest are some of the famous social media platforms.
Search engine optimization is a process of optimizing your website to rank better in search engine result pages. It is an organic way to generate more traffic on your website.
SEO exist since the early inception of the internet. Although the processes of performing SEO are evolving with each passing day, the ultimate goal is always to generate quality and free traffic on the website.
Do I Need SMO or SEO?
According to EConsultancy, Google is the first choice of the people who want to research and decide whether to purchase something or not. Their conclusion regarding a particular question depends heavily on what they perceive online.
According to Northpoint Washington, People between the age of 15 to 29 years spend around 3 to 4 hours on different social media platforms.
As per a statistic, 90% of online marketers accepted that social media marketing activities have increased business exposure and more than 70% of businesses were able to increase their traffic on the website.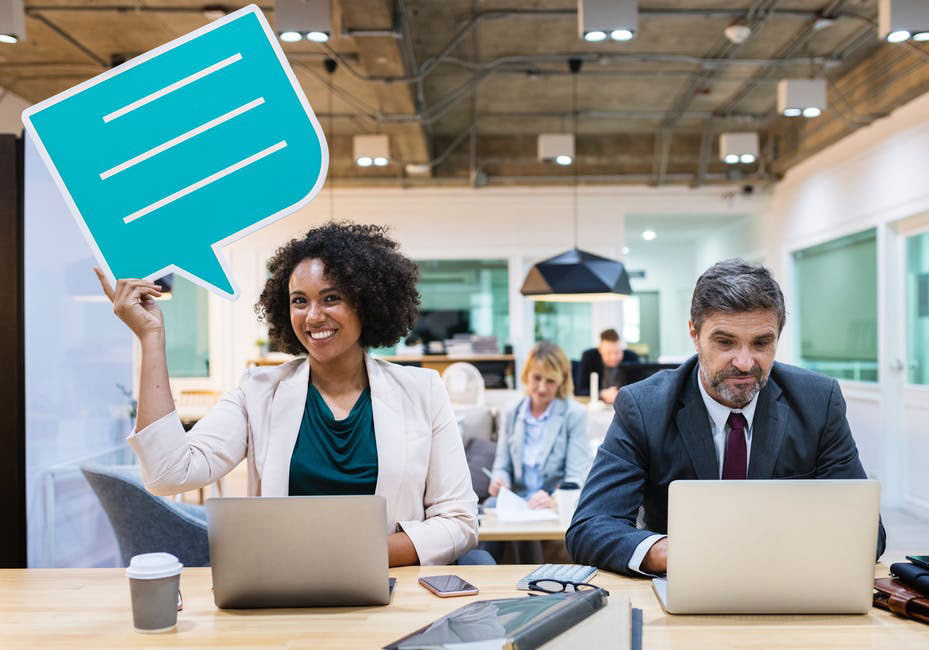 If you know the positive side of the platforms but don't want to advertise your brand on either of platforms just because you are a local business owner then you need to rethink your perception about the digital marketing.
Based on the budget and objective of your marketing activities, you can decide which platform is ideal for your business. Both of them have differences and similarities that a brand must understand to make a smart choice for future advertising activities.
Here, we have a list of differences of social media and SEO to know how they impact marketing for small businesses.
1. Audiences Share Different Intent
Both of the platforms ideally bring more users to your website. However, the people who are brought to a website from these platforms have significantly different intent.
People interact use social media and search engine with different objectives in mind. A usual social media user goes through their social feed, find a brand and engage with their website or social media account and eventually land on the brand's website.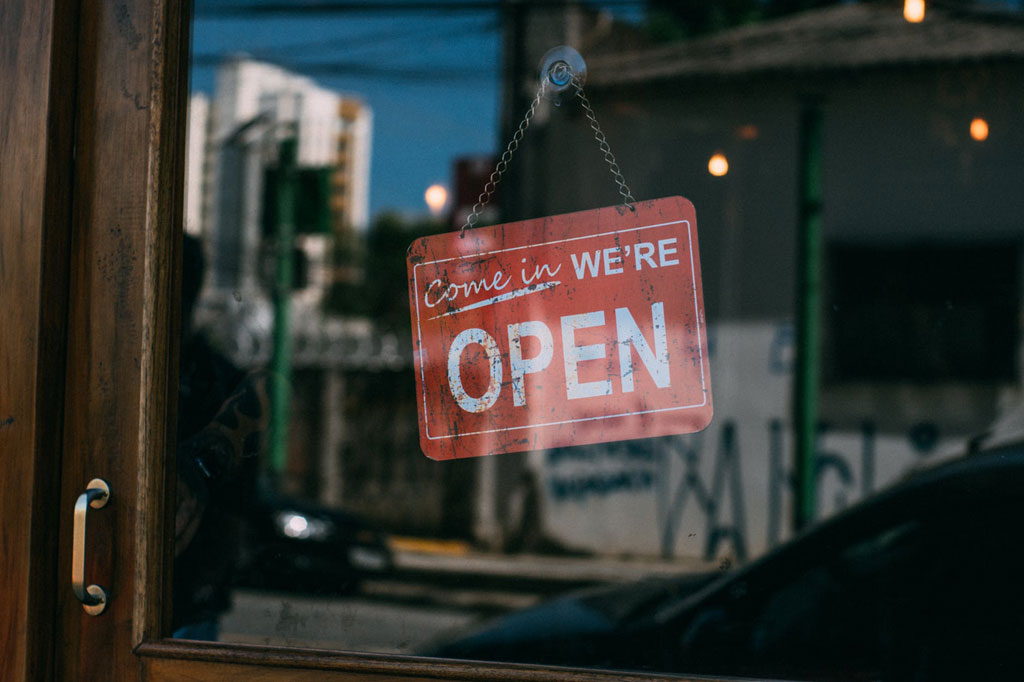 While in SEO, people search for a piece of particular information and land on a specific website through search engine result pages. These people have serious buying intent compared to social media users because in the previous, users come to your website while looking for something and you targeted your audience from a post in the latter.
In social media, you can instantly target your relevant audience on social media thanks to their dynamic targeting methods than SEO. You can know how people are interacting, what they are doing in the regular days and what they expect from you on social media.
Social media is the ideal way to build brand and credibility for your business. While in SEO, you can expect faster conversions if you optimize properly. So, social media can help you target people on their personalities, while SEO can help you target people based on their behavior.
2. Social Media Needs More Effort
Although your website will take some time to grab attention. In some cases, a good website and its important pages take months to rank in the search engine result pages. But once it is indexed and starts ranking decently, most of the role is completed.
You won't need to optimize your website constantly in order to generate results. Once it has hit the SERPs, the job becomes smooth and there is less routine stress compared to social media management.
Social media needs a proper plan and routine to maintain consistent and loyal brand awareness. Because the effectiveness of social media posts lasts from a couple of hours to a day. So, you need to have unique and engaging content in your calendar in order to excel in the game.
3. Content Strategy is Different
According to research, Google likes long content. According to Neil Patel too, a page that has around 2000 to 3000 words have higher chances of ranking and that shows people who search something in Google expects detail information related to their question.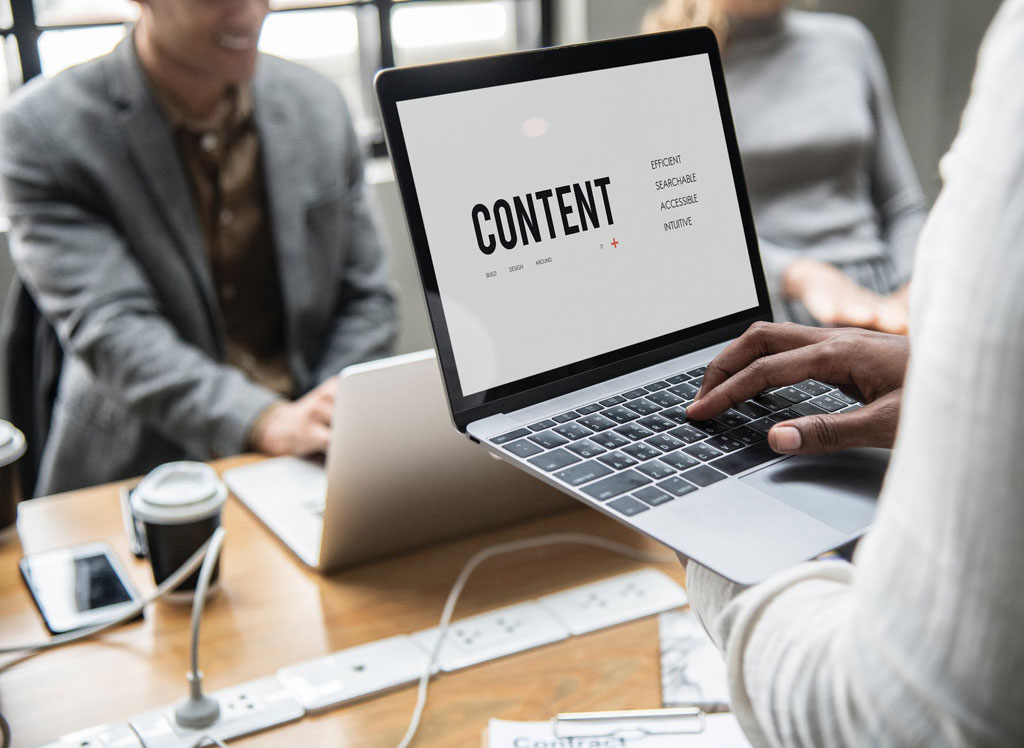 While on social media, precise and creative content gets more engagement. According to a study, visual content gets maximum social media shares. Copy of the creative and caption of the post are major players behind a successful marketing campaign. They should be emotionally driven and connect the audience to make the message comprehensible.
So, you must keep in mind what type of content works for different websites and leverage accordingly.
4. Both Have Different Tools
As discussed in the previous part of the article, social media follows "less is more" philosophy. To send your message across, your posts should have a solid copy with minimal use of words. Hence, the best tool to get viral and seen on social media is through a hashtag. You can promote and create unique hashtags for your brand or social media campaigns to create buzz.
See how Audi and Airbnb are promoting their products by promoting their unique hashtags to show the uniqueness of their products. Audi promoted their new car R8 with quoting #WantAnR8 in their social media post.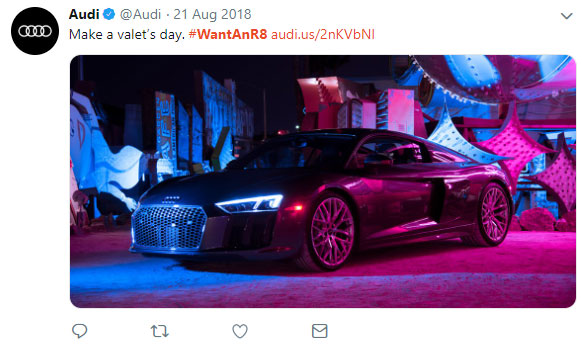 In another campaign, Airbnb simply yet profoundly promoted their services and motto quoting #WeAccept.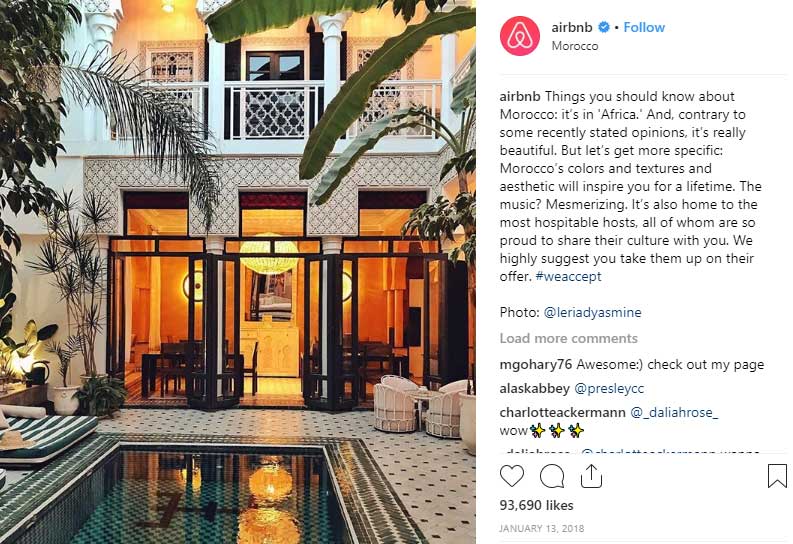 Just like Hashtags in social media marketing, SEO has keyword research that plays an important part in search engine optimization procedures. It is a foundation of any search engine marketing activity as it is responsible for making a website reachable to people who type a particular type of search queries. There are few free keyword research tools available like Ubersuggest and Google Keyword Planner.
5. SEO Has a Higher Conversion Rate
As discussed previously, people who are coming from search have reached to your website while looking for something. That means they have a higher necessity and more buying intent that easily converts them to customers.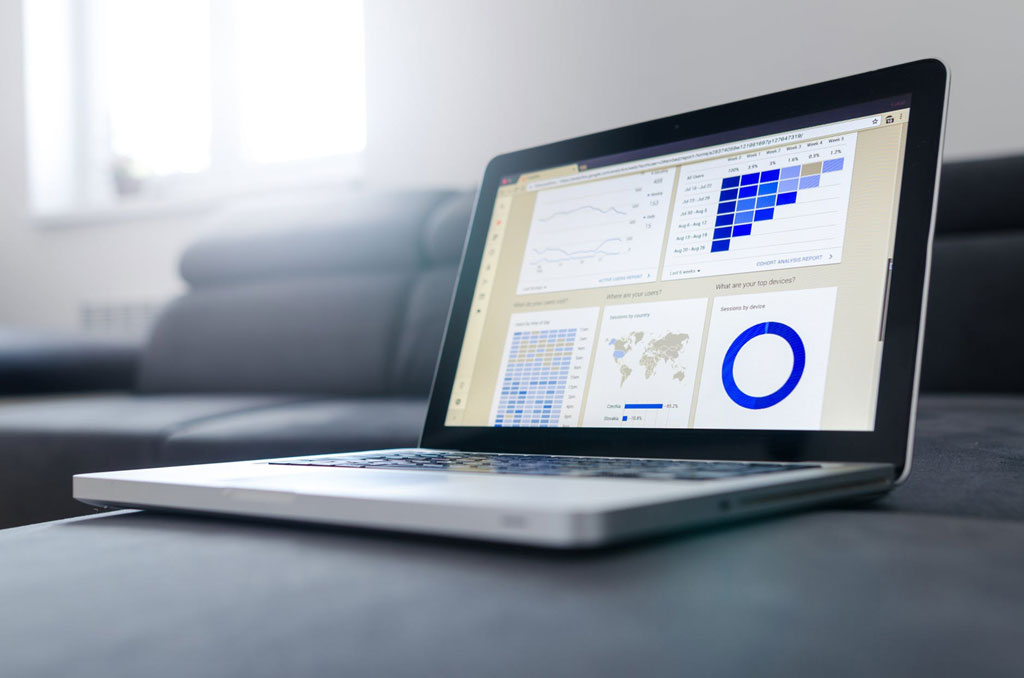 In social media, the engagement cycle is different. Here, brands target their customers to generate engagement. So even though users from social media might visit your website but you cannot expect a higher conversion rate thanks to the audience's lower buying intent in the first place.
Social media creates buzz and awareness related to your brand so the social media traffic might convert in your customer in the long run if you keep doing social media promotion smartly.
6. Social Media is a Part of SEO
A marketer can execute a basic SEO campaign without involving any other platform. Although with the evolution of search algorithm, SEO is more or less dependent on other online marketing activities like social media marketing. However, social media comes under the category of search engine optimization.
SEO can be further categorized into on-page SEO and off-page SEO. On-page SEO activities are related to monetize and optimize the website for search engines. It includes activities related to content writing, meta tags, keyword research, UI/UX experience and so on.
Off-page SEO activities can be categorized as promoting your website on other channels that direct users to your website. Social media marketing falls under off-page SEO.
7. Social Media Gives More Brand Reputation Management Control
It becomes hard for any marketer when negative feedback started ranking on search engine result pages. Thanks to many active online forums, any harsh and negative comment or review on the web would affect your SEO drastically as those review pages might turn up in the first page and harm your brand's reputation. Unfortunately, if a brand wants to rectify the mistake or respond to the user, there is no scope of doing the same in the SEO sphere.
However, social media has a more real-time approach to the matter. A brand can respond and resolve any negative feedback or comment that people put on social media channels. This possibility gives the brand a tremendous opportunity to maintain their brand reputation.
Moreover, people have started feeling that their voice is being heard thanks to social media. So whenever a prospect comes to your brand's social media account and observes that the brand is engaging with its customers, it leaves a sense of contentment and satisfaction that the brand is taking its social media audience seriously.
8. Social Media Generates Lucrative Peer Recommendations
Word of mouth is arguably the best form of marketing. Well, in the world of digital, word of mouth is no longer possible but peer recommendation can work for a brand like the word of mouth.
According to SalesForce, 54% of millennials go to social media channels before buying something. This time, social media works as an influencer marketing platform for the brands.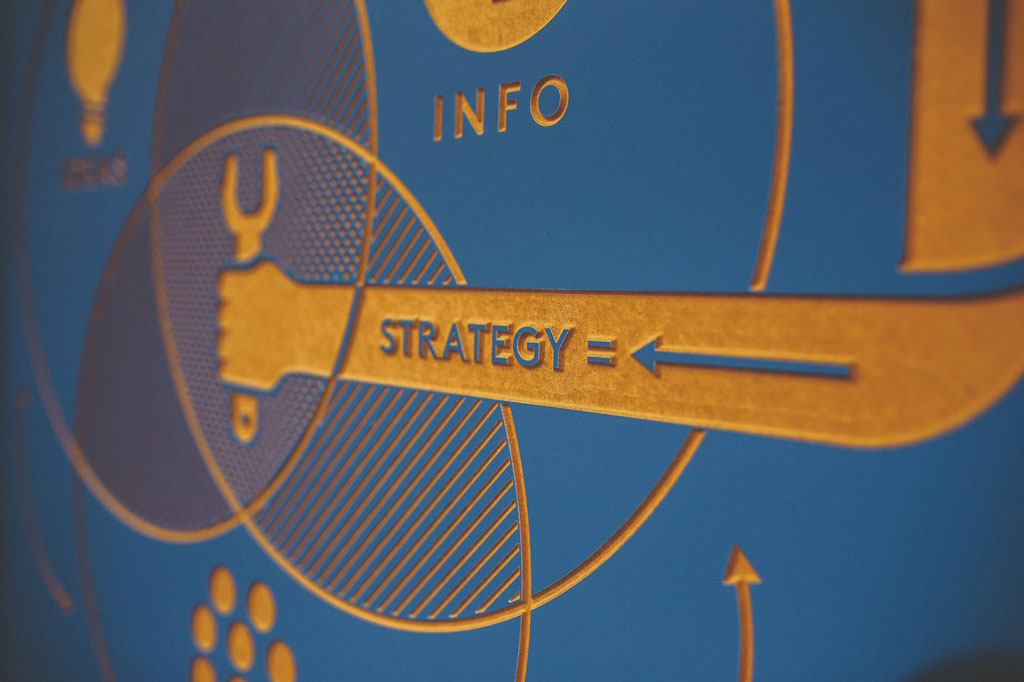 Whenever users like your Facebook page, follow your Instagram or Twitter profile, it creates a trustworthy peer recommendation to their friends and connections. Those people would get psychological push to engage with your brand and explore what you are offering.
9. SEO is a Wait-And-Watch Game
The project life cycle of SEO should be heavily prioritized near on-page SEO. Google bots consider on-page SEO factors as deciding factor for ranking a website.
So, once you have strategized and implemented on-page activities and smartly did off-page activities then results will come accordingly.
After getting (or not getting the results) for a few months, you would track down your SEO activities and decide the changes. Then, the cycle continues until you figure out what is working best for your website.
While in social media, you will have instant results compared to search engine optimization. Instantly after sharing a post on your social channels, you can track its results.
After a couple of hours, you would observe how many people have viewed your post, how many clicks it's generated and how people are engaging with the post overall.
So, you don't have to wait to know how your audience is reacting your social posts. You can observe and track your social media insights with various metrics and plan your future social media campaigns accordingly.
Conclusion
Based on the differences and perks of each platform discussed above, both the marketing channels are great in their own sense. You need to think and plan that which of the medium is perfect for your business and how you can generate more ROI by leveraging a particular platform.
A caution of note here is don't try to invest only on one marketing channel. It will have a reverse effect on your overall brand on the web. Both of the platforms go hand in hand with each other. A brand should excel a particular platform, explore different verticals of each medium then simultaneously continue doing activities on another platform.
Say if you decide to focus on search engine initially while parallelly doing social media marketing on a smaller basis.
Do let us know how you are planning to go ahead with each platform and also share your experience if you have tried any of the channels to promote your business.