Today in this post, you will learn about common SEO mistakes that even experts do in their regular work.
Let's have a look what are these top SEO mistakes to avoid in 2020 and beyond.
Over the past few years, SEO has evolved quicker than in the previous decade and this has made it harder for users to stay up with the most recent updates.
The launch of Panda and Penguin changed the way things worked in the past.
In short, the way Google used to rank a website has changed a lot.
But if you wish to achieve your objectives, you need to avoid SEO mistakes.
To strengthen the theme of your website, you need keyword rich SEO content.
SEO still provides one amongst the best returns for online marketing investment.
Though, it takes consistent work and a lot of effort to optimize your website.
Write specifically targeted SEO content for the independent pages.
By having a website that is a substance rich in nature.
However, there are many people out there despite that they have spent a lot of money in developing a good website or page all their efforts have been in vain.
One needs to understand SEO before talking about SEO mistakes.
What is SEO?
SEO is an acronym short for "Search Engine Optimization" or the practice of optimizing your website to be seen by the search engines for keywords your site may be targeting.
For example, if your site is a content site about weight loss, then you'll probably be trying to optimize your site so that a person can type into the Google search box with the keywords "Effective weight loss strategies" or "How to lose weight quickly" and ideally, your site will show up in the search engine results page or "SERPs".
There are a few golden rules on attaining a good ranking in the search engines, as most commonly used search engine phrases are quite competitive.
Google and other search engines "rank" these pages according to relevance, quality, popularity and most importantly, the content of these particular websites, and then the relevant websites show up in the SERPs as they are ranked accordingly.
As a basic rule of thumb, the higher the website is ranked in the search engines, the more traffic the website will then receive.
There are over 1.74 billion websites currently on the internet, these websites are categorized by language, relevance, and popularity into the millions of search phrases used by Google and other search engines on a daily basis.
As good as it is, it ensures you avoid some common SEO mistakes.
15 Top SEO Mistakes to Avoid in 2020
1. KPI Absence
What is your Key Performance Indicator for SEO?
What do you want to do?
Do you want to be monitoring your traffic, ranking, conversions or leads?
You can find out if your strategy is working for you With KPI.
If you do not have a KPI, you may not be able to know where you're heading.
2. Duplicate Content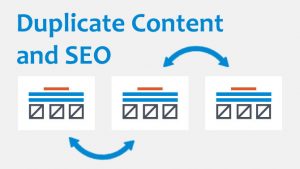 For ranking, you've to have unique content on your web pages.
If many pages have identical content, be ready to be penalized by Google.
Your site may be downgraded.
And As a result, all your efforts will go down the drain.
3. Low-Quality Content/ Poor Quality Content
Don't write just for search bots.
Make sure you write for humans.
What this implies is that your content should be relevant, informative, grammatically correct, and optimized for relevant keywords.
It isn't a good idea to use article spinning software.
Prevent yourself from making this mistake by always having fresh, keyword-rich content on your website and lots of it.
4. Over Optimization
When we say content optimization, we mean content that contains relevant keywords.
Other than this, the content needs to be coherent.
If the content isn't engaging, you will fail to keep the readers hooked.
As a result, your bounce rate is going to be higher, which means lower probabilities of getting a higher rank.
Today, Google is sensible enough to observe poor/low-quality content that has too several variations of keywords.
So, make sure the text on your site isn't over-optimized.
5. Targeting Wrong Keywords
Your SEO strategy will not work if you target the wrong keywords.
Based on your KPIs, make sure you produce content that features the proper keywords.
What this means is that you should go for those terms that can enable you to achieve the goal of your business.
In other words, they should assist you in getting organic traffic, leads, engagement, conversions, and sales.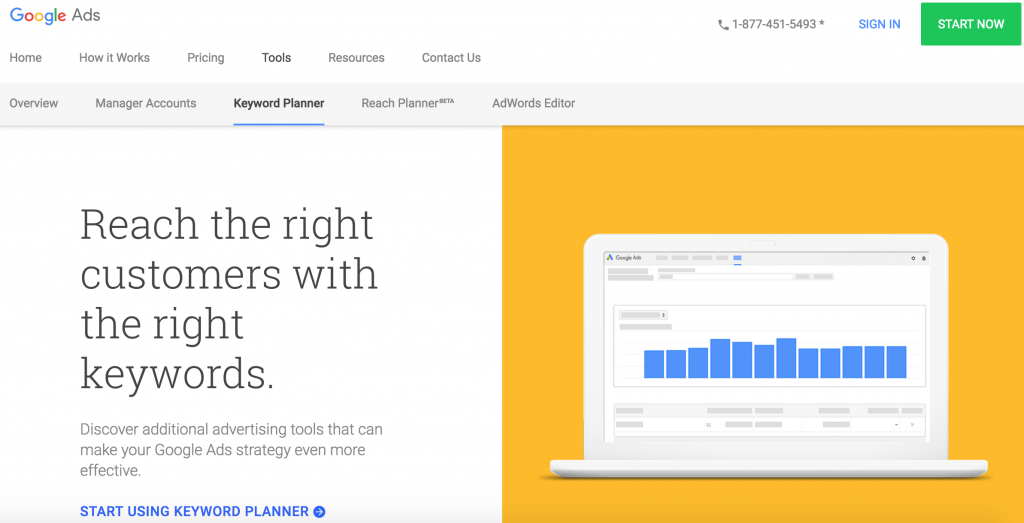 Therefore, it's better to have a solid strategy in place.
You can use the AdWords Keyword Planner for this purpose.
Another problem is not taking the time to define a target audience.
Marketing that successfully calls consumers to action has a specific customer in mind.
6. No Natural Build Up of Links
You have to make sure that the amount of backlinks your website gets takes place in a natural, human-like manner.
For example, getting 300 links in one week is almost certainly going to make search engines suspicious about your website and they will punish you accordingly.
However, if you get 300 links over the course of a month, then that will appear to be more natural and they will more than likely than not reward you.
7. Poor Link Building
If you are exchanging or buying links, know that this is a great mistake and you can be penalized by Google.
When it comes to link building, you should always remember that quality should be your number one priority.
Having 10 quality links is much more beneficial than having 200 poor quality links.
Another mistake is backlinking to niche markets that are irrelevant to your own.
Search engines value quality and accuracy when turning-up search results.
Thoughtlessly backlinking to websites will hurt your rankings.
8. Bad Keyword Density
Unfortunately, several people are still committing this great SEO mistake.
Some mention their target keyword as much as possible on their webpage to try and get it to rank highly.
It used to work in the early days of the Internet when search engines were relatively dumb but nowadays it's bound to get you severely punished or even banned.
Also, Try thinking of long-tail keywords or key phrases that are not too generic.
It is going to be highly difficult to be found naturally for a really generic keyword.
You should consider long-tail keywords, or in other words, keywords and key phrases which are searched for less often, but will attract the right type of visitor.
On the other hand, there are also people who do not use their keyword enough on their web pages.
This is also bad because the search engines have no idea what keyword your webpage is trying to rank highly for.
The goal should be a keyword density of 2% which is not too much and just enough for good SEO.
9. URLs Without Keywords
Customers will find your website without a keyword-rich URL.
The only problem is that without a keyword-rich URL, you're not optimizing your ability for the search engine to locate you.
Stay ahead of the competition and include keywords in your URL if possible.
10. Forget There is Offsite and Onsite SEO

You need to use all the tools at your disposal in order to make the whole of SEO work for you.
It means you need to do both onsite SEO and offsite SEO.
This means that you should; Write many articles and submit them to article sites for linking, visit forums, create blogs, and get into social sites, like Facebook and Twitter.
You need to do link exchanges and one-way links.
Links are one way to show your site is popular and the search engines like that.
11. Forget to Focus on Local SEO
Now search engines are very serious about local SEO.
Whenever someone searches in Google for a product or service, Google prefers to show firstly those businesses that are local and nearest to the searcher.
Google has started Google My Business (GMB).
If you are running a local business, you should claim your listing in Google My Business.
Please make sure that your NAP (Business Name, Business Address, Phone Number) should be correct and same at all platforms such as Google My Business, Bing Places for Business, and others.
12. Forget to Focus on Website Speed

Website loading speed is also a ranking factor in Google.
Google has also launched an update in July 2018 calling it the "Speed Update" for mobile searches.
We rarely focus on website speed, we only focus on good content, meta title and description, keywords, backlinks, and so on.
Look if your website takes 10 seconds to open and your competitor's website takes 5 seconds to open then Google will prefer to rank your competitor's website instead of yours.
There are few tools such as PageSpeed Insights, GTmetrix, Sitechecker through which you can check your website's speed and suggestions on how to make it fast.
13. Not Blogging
Websites with blogs tend to rank higher than websites without them.
If you don't like to blog or don't have the time, consider hiring someone to do this for you.
Blogs are content-rich and create more opportunities for exposure to website traffic.
Website traffic, keyword-rich content, and quality and quantity of content all make a difference in how your site ranks.
14. Title Tags With No Heed for SEO
Keyword usage in title tags is critical to ranking higher on search engine results pages.
If you don't know what a title tag is, you've seen them every time you use a search engine.
Title tags are the clickable links that show up on results pages as seen below.
The "invisible" keywords are essential to the ranking process- in fact, inserting keywords into title tags is as important as using keywords in searchable keywords and phrases.
15. Graphics and Flash Overload
Search engine spiders that index and organize the information you put out on the worldwide web, can't read flash websites or graphics.
If you need flash capabilities to adequately display the array of series you provide as a network or affiliate marketer, at least create an HTML version too.
Graphics enhance what we have to say, but they are not helpful when they're used as headers on our web pages.
Feed the search engine spiders text on headers so they can locate and index the information they find there.
Have Patience is the Best
There is no shortcut to getting listed in the top 10 for the selected keywords.
It takes time for a page to get indexed in Google.
So have patience and be vigilant.
Publish unique quality content, by validating it and reinsure that it gets indexed properly in the search engine, this is an ongoing process, so keep changing the content of the website since if you will optimize your website for once and take a back seat then you can be out of the index.
Fix Them and Then Avoid Them
It is suggested that you go through all of your websites and see whether they are committing the SEO mistakes covered in this post.
After fixing them, it's all a case of avoiding the top SEO mistakes so that your websites get the rankings and traffic they need and deserve.
So, these are some of the common SEO mistakes that you need to avoid coming in 2020 if you want to improve your search engine ranking.
Spend a few minutes going over your affiliate or network marketing websites to make sure your pages are SEO error-free.
Take note of the above-listed point and you may find some mistakes that take you by surprise.