Do you often ask the question "What is Inbound Marketing?"
Want to know all about Inbound Marketing?
Yes?
Keep Reading!
Inbound marketing is a strategy used by marketers to attract potential customers to their products and services by creating quality content and using different organic channels such as content marketing, social media, and search engine optimization to spread this content to the right prospect.
It is a marketing methodology that uses all the "earned" and "owned" channels to draw in visitors instead of outwardly pushing the product or service through paid channels in the hope of generating leads.
Definition provided by Hubspot is that
"Inbound marketing focuses on creating quality content that pulls people toward your company and product, where they naturally want to be. By aligning the content you publish with your customer's interests, you naturally attract inbound traffic that you can then convert, close, and delight over time."
The most effective part of inbound marketing is that the content used generates traffic until you want it to, unlike the paid ads which stop generating leads and traffic once you stop paying for them.
It mainly focuses on content, attention, engagement, trust, and satisfaction.
As per Hubspot, 56% of the marketers have mentioned that inbound marketing generates qualified leads and 46% of marketers have accepted that their ROI increased rapidly due to inbound marketing.
Why is Inbound Marketing so Popular?
In the past decades, there were the times when the marketers and advertisers relied on the normal strategies of advertising.
Moreover, to create a better marketing region which is precise, proactive and result-oriented, inbound marketing was put into the limelight.
Since then, it has proved its worth as being one of the most ideal digital marketing strategies.
Inbound marketing plays a major role in businesses that have an online presence.
It is a digital marketing strategy that is laser-focused on attracting target audience via content and hold the potential of converting the target audience into customers.
In simpler terms, it helps you to attract visitors toward your website, and turn them into sales.
With the technological revolution, the thinking pattern of the people has changed.
From being traditional, they have now become digital.
To seek information about anything, their first preference is the internet.
They are very much dependent on online content to get valuable and informational content.
In contrast with traditional marketing methods, inbound marketing offers value to target customers in the form of content and filters them down the buying funnel.
Additionally, it offers quick and relevant solutions to the prospects without beating around the bush.
Inbound Marketing Methodology for Business Growth
With the change in the marketing landscape from traditional to digital, the purchasing behavior of people has also changed.
They look for information in a much different way than they used to some years back.
As a matter of fact, inbound marketing has created a buzz in the marketing domain and has openly become a core component of online business growth.
Generally, an inbound marketing methodology is a process where visitors are converted into potential customers.
Thus, the inbound marketing methodology is a strategic process of four stages.
These stages are attract, convert, close and delight.
It was created with a vision to target customers are every level and leaving no scope for missing any leads.
Components of Inbound Marketing Methodology
The inbound marketing methodology is divided into four stages: Attract, Convert, Close and Delight.
Let us study them in detail.
1. Attract
Attract is the first stage of the inbound marketing methodology.
This stage has a specific goal of converting general people into visitors.
It is obvious that as an online business, you look forward to getting huge traffic which is relevant as well as result oriented.
For this, you need to build relationships.
Relationships are further built when you attract people and let them know about your existence.
When you look forward to building relationships, ensure to target the audience who have an interest in your product or service.
This will bridge the gap of unwantedness and will enable you to connect with people who have the potential of getting converted into customers.
There is a special term called Buyer Persona which comes handy while targeting the right audience.
Buyer personas are the fictional characters of your ideal customers.
Buyer personas help in creating a focused inbound marketing strategy.
After you have decided your buyer personas, the next step is to create entertaining and engaging content that influences the target audience to take the desired action and upgrade them to the next stage of inbound marketing methodology.
Strategies Used in the Attract Stage
Blogging – With the rise in the demand for content, the popularity of blogs have also increased.
Blogging helps the visitors to get connected with the brand.
Social Media – A large population is currently active on social media be it Facebook, Instagram or Twitter.
So, why not use these social media platforms to attract customers.
Social media is a great resource to share your content & builds a connection between you and your target audience.
Landing Pages – Landing pages come in direct contact with your target audience.
Therefore, they should also be optimized to attract a huge audience.
Have user-friendly navigation, eye-pleasing images, and videos.
Attractive landing pages are truly beneficial.
They retain the user on the web page for a longer period of time which further increases the engagement rate.
Keywords – Taking the intense online competition into consideration, you have to ensure to stand out in the crowd.
Thus, to get a better rank on the Search Engine Results Page (SERP) and attract qualified traffic, you have to optimize the keywords that are omnipresent on your website.
2. Convert
After you have successfully attracted your target audience, the next step is to convert those visitors into long-term customers.
To take them down the buying funnel, you need to grab their contact information that will help you to create leads.
Well, obtaining the contact information of the people might sound very easy but it is a real challenge.
In order to get their contact information like a phone number or email ids.
You will have to provide them something in return.
Something which is highly valuable to them such as eBooks, reports, case studies, webinars, etc.
Strategies Used in the Convert Stage
CTA (Call-to-Action) – CTA's are conversion buttons that are designed with the conversion perspective.
They initiate your visitors to take the desired action and move ahead in the buying funnel.
Some examples of CTAs are "Register Now", "Download Brochure", "Download Case Study" etc.
Landing Pages – After your visitor clicks on the CTAs, they should be directed to a specially designed conversion page called landing page.
At this point, the exchange process begins where the visitors fill their contact information in return for some valuable information.
Thus, your landing page should include a form for your visitors to fill in with their contact details.
Contact Lists – Maintenance of database is as important as obtaining the information.
Keep a track of all your interactions & maintain a proper leads database.
3. Close
After attracting the visitors and converting them into qualified leads, the next step is to make them your happy and loyal customers.
This stage is highly conversion oriented and is consumer-focused.
Ensure that the leads are sales oriented and are ready to buy your product or service.
Strategies Used in the Close Stage
Lead Scoring – This is a method to see whether the leads are sales-focused or not.
Generally, a numerical value is assigned to each lead that determines its sales interest.
Email – Emails are method to connect with your leads and guide them towards the conversion funnel.
Marketing Automation – It is the amalgamation of email marketing and targeted sales.
It is one of the most effective ways to nurture your leads.
Closed-Loop Reporting – It focuses on the combined working of the marketing and sales techniques.
Furthermore, this will help you understand where the best leads and weak leads are coming from.
4. Delight
This is the last stage of inbound marketing methodology.
You should understand that inbound marketing does not come to an end with the sale of the product or service.
It still continues after that.
The delight stage takes responsibility for creating good, positive and long-term relationships with the existing customers.
Benefits of Inbound Marketing
1. Appropriate Content at the Right Time
With the help of inbound marketing the potential customer searches and finds your content by choice.
This is a major benefit of inbound marketing as instead of using unnecessary ads the prospect is seeing appropriate and relevant content regarding the product and service and is likely to get converted into a consumer.
2. Cost and Time Effective
One of the biggest benefits of inbound marketing is that a huge budget is not required for it.
Unlike outbound marketing which incurs a huge amount of budget on advertising on different platforms across the internet.
It helps to get quality leads without spending huge fortunes.
It also helps to avoid the process of making different ads for different platforms thereby saving time and manpower.
3. Trust and Credibility
The most effective way to build the goodwill of your brand is by inbound marketing.
As it provides its potential customers with relevant and suitable content it builds a trustworthy relationship between the two.
It provides valuable information to the prospects instead of imposing sales which makes the source credible.
4. Long Lasting
The main aim of inbound marketing is to create long term connections with customers.
It is often used on social media platforms and so the content posted on social media is there for a long time so that more and more potential customers can use the content.
Steps to Get Started with Inbound Marketing
Step 1 – Get educated on inbound marketing.
Step 2 – Build your inbound marketing team.
Step 3 – Identify with the target audience.
Step 4 – Conduct research on their tastes, preferences, needs and requirements.
Step 5 – Create buyer personas.
Step 6 – Create your unique and compelling story.
Step 7 – Choose the delivery platforms example social media, blogs, email etc.
Step 8 – Create a calendar and follow it.
Types of Inbound Marketing
1. SEO
Search Engine Optimization is the process of making high-quality changes in your website to deliver even better results.
This is done with the vision to let the search engines find the relevant information on your website and attract targeted audience to your website in return.
It is one of the main types of inbound marketing.
SEO begins with targeted keywords that are the building blocks of your website.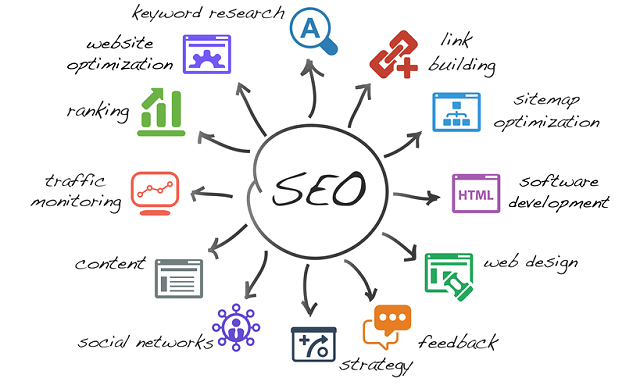 2. PPC
Pay Per Click Advertising, popularly known as PPC is purely based on keywords.
This makes PPC one of the types of inbound marketing.
The only difference between PPC and SEO is that SEO fetches organic results while PPC is paid in nature.
A bid is applied to the keyword to get a guaranteed ad place.

3. Social Media
Without any doubt, social media has become one of the fastest emerging platforms that assists advertisers to connect with their target audience.
As a matter of fact, more and more people are joining social media.
This makes social media an ideal platform to execute the inbound marketing strategy.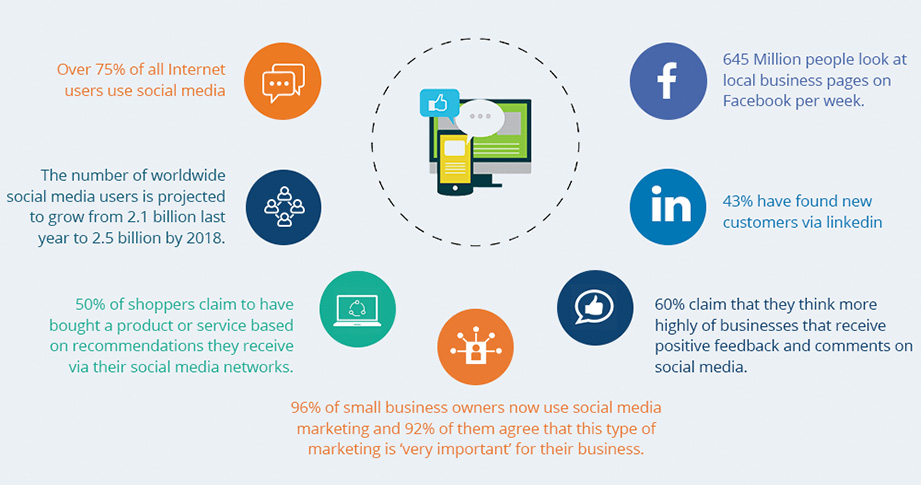 4. Content Marketing
Content is the heart and soul of inbound marketing.
A trustworthy relationship between you and your target audience will only be created if you are not having too sales in nature but look forward to providing informational and valuable content.
You can use various forms of content like videos, blogs, podcasts, and infographics to share the right type of content.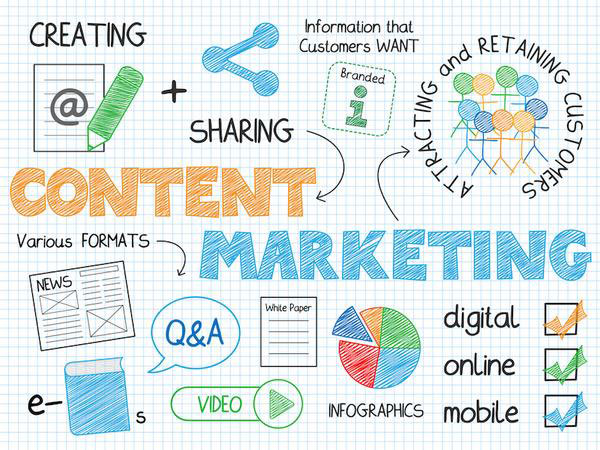 Inbound Marketing v/s Outbound Marketing
Being a marketer or a businessman everyone must have heard of the terms "Inbound" and "Outbound" marketing.
Most of us use these terms in our daily lives.
These are two major types of marketing which help an organization achieve its objectives.
Inbound marketing is more of a current concept as compared to outbound marketing.
Inbound marketing focuses on pulling customers by providing relevant information, whereas outbound marketing focuses on pushing out information about the product and services to a larger audience through inorganic means.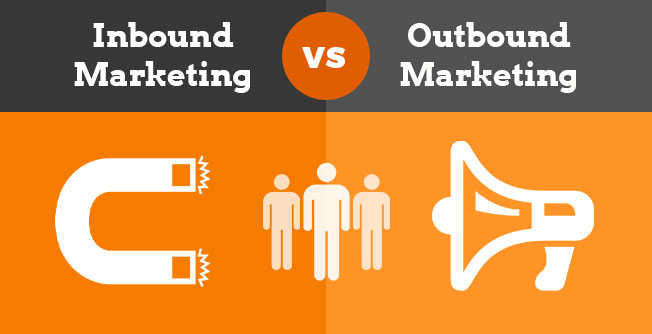 Image Source: SEOPressor
Outbound marketing is also known as traditional marketing which majorly emphasizes on advertising on different platform without identifying a target audience and using the ads for a large population.
Since the arrival of advertisements, there has been a shift in the nature of the customers.
Most of the ads are being ignored as it does not provide relevant knowledge to the consumers and so there is no point spending on the process of advertisement.
Outbound marketing is a mode of bewildering the audience whereas inbound marketing focuses on educating the prospects thereby seeking the target audience to convert into customers.
Outbound marketing seeks out customers from a large audience whereas inbound marketing draws in potential customers through relevant content and providing free knowledge.
Outbound marketing can be considered a one-way communication process whereas inbound marketing is majorly a two-way communication process.
| | |
| --- | --- |
| Inbound Marketing | Outbound Marketing |
| Attracts interested visitors. | Targets literally everyone irrespective of interest. |
| Content for inbound marketing is written according the needs and requirements of the customers. | Content for outbound marketing is written according to the needs and requirements of the product. |
| Interactive in nature with a two-way communication. | Non interactive in nature with a one-way communication. |
| Attracts customers ideally. | Looks for customers. |
| Examples – blogs, social media, subscribed email list, search, influencer marketing. | Examples – display ads, billboards, telemarketer scripts, magazines, TV ads. |
Closing Thoughts
Inbound marketing has been a massive factor in marketing in recent years.
Not only has it changed the traditional strategies but has provided new and efficient ways of marketing with less use of money.
One of the most dynamic and innovative methodologies of marketing, Inbound marketing is surely going to be successful for a long time.
Hopefully, by now you must have understood what is inbound marketing?
What are you waiting for?
Start your inbound marketing strategy right now.