In today's post, you will find actionable tips about how to increase website search engine visibility.
After reading this complete post, you will be able to increase your website search engine visibility and can get the best results from your marketing efforts.
Let's start.
Increasing your website search engine visibility can significantly boost your marketing efforts.
If you don't implement SEO in your marketing strategy, you're lowering your chances of ranking well, and you might be losing customers.
In the meanwhile, your competition might outrank you, as they're most likely stepping up their SEO game.
There's no one specific way to increase your website's visibility in search engines, as Google uses several factors to determine a website's ranking.
To give your content a better chance of ranking higher in search engines, you can start by implementing these ten tips:
10 Effective Tips to Increase Your Website Search Engine Visibility
1. Understand Your Niche and Competition
Some niches are more competitive than others, so understanding your niche will help you know where you stand and what to do to outrank other websites.
For example, if you type any niche-relevant keyword in Google search and discover that the website ranking in the top spot of Google's first page has a domain authority of, say 30, then that shows there's plenty of room to dominate the search engine results.
To understand your niche, you've got to know your top competitors and the strategies they use.
Content quality plays a significant role in the ranking of a website, which is why you should start by analyzing your competitors' content strategy.
Check out their top ranking pages, and particularly, look at:
The length of content
Type of posts
Keywords used
The number of backlinks pointing to those pages
The visual elements, such as images and videos
The best way to achieve this is to use a tool like Ubersuggest or Ahrefs.
Type in the web address of your competitors and see their top pages along with the keywords used on those pages and positions in search results.
For example, if your niche is content marketing, then contentmarketinginstitute.com is one of your top competitors. Below is what you see when you type in their URL in Ubersuggest: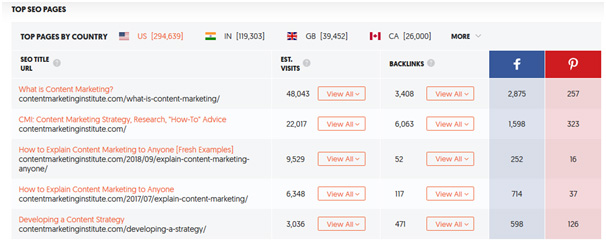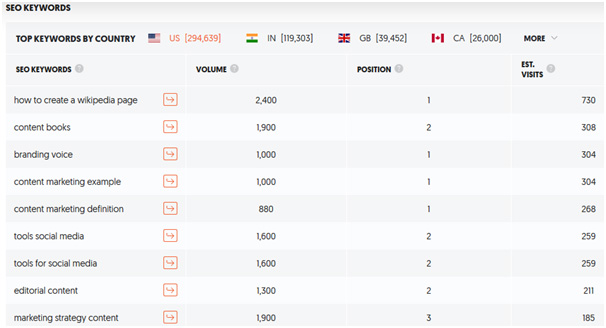 2. Analyze Your Website
A website's content is an essential factor when it comes to the ranking of a website.
That's why when analyzing your website, you need to start by analyzing content on various pages plus their keywords.
Some of the things to look at during the website content analysis include:
Ensure titles and headings are attractive and contain matching keywords.
Moz suggests keeping titles below 60 characters so that Google can display them properly.
Double-check meta descriptions to ensure they're attractive and include the keyword.
Optimize the URLs – Keep them four to five words.
Audit the images – Compress the photos, so they don't slow down the site's loading speed. Also, include a keyword in the alt text and add a relevant title that describes what the image is about.
Content originality – Use tools like Copyscape to find out if there's duplicate content on your site.

If you come across any copied text, your next step should be to remove it.
You may discover that your content ranks on page 2 or 3 of Google, and all you need to do is to make any of these tweaks to improve the ranking.
3. Do Keyword Research to Find Golden Nuggets
Keywords are a critical ranking factor.
They help you know what your audience is searching for and write relevant content for their needs.
If you write content based on the needs of users, Google will reward you by ranking your content higher so that people can see it easily.
As a result, you'll receive targeted traffic.
So, how do you research keywords?
Enter your competitor's URL in tools like Ubersuggest and click on organic keywords or keyword ideas to know which keywords they're ranking for.
Go for keywords with a high search volume (at least 500) and low SEO difficulty (below 40).
Using our earlier example for contentmarketinginstitute.com, the results look like this: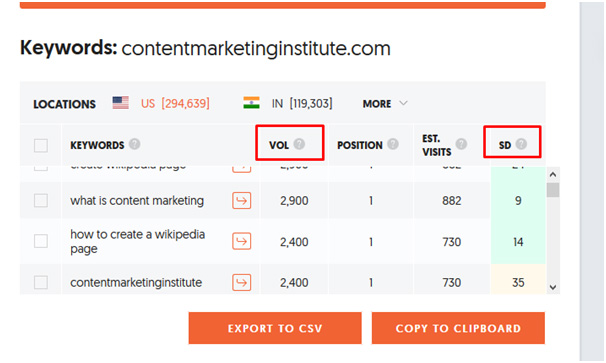 If you're using Ahrefs, paste the competitor's URL in the site explorer tool, and then click on organic keywords.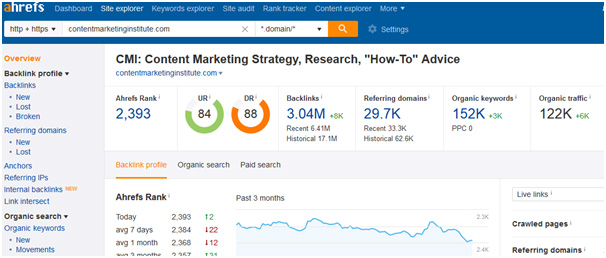 Next, filter the results according to volume (minimum 500) and keyword difficulty.
You can also use the Content Gap section on Ahrefs to know the keywords the competition ranks for, but you don't.
Simply go to Site Explorer and click on Content Gap.
You can then paste the competitors' URLs plus your own to generate a list.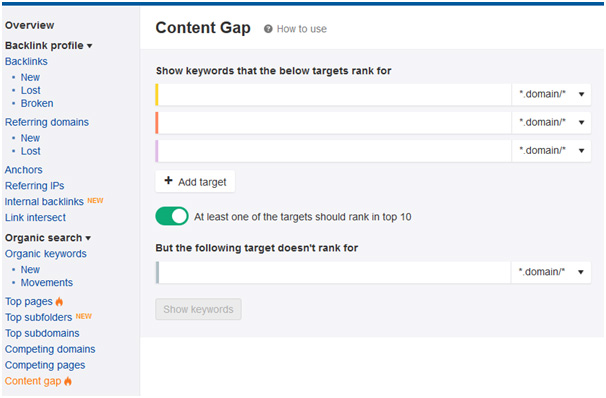 4. Understand What a Business Blog Is
The purpose of any business blog is to attract people to your website.
The more users you've reading content on your site, the more likely you'll convert them into leads and buying customers.
That's where publishing valuable blog content comes in.
Instead of publishing company updates and content that promotes your business offers every time, post content that adds value to your audience and addresses their pain points.
To find out what users are interested in:
Check out Q&A platforms like Quora and Reddit
Visit relevant Facebook groups
Use Answer The Public
Explore keyword research tools for keyword ideas
If you write useful content, people are going to trust you, and over time, they'll buy from you.
5. Write Blogs to Cover All Buyer's Stages
People who visit your site are at different stages of the buying process: awareness, consideration, and decision stages.
Here's how you should write content to address people at each of these stages:
Awareness stage – At this stage, potential buyers are experiencing a problem and trying to figure out what it is. To get their attention, write educational posts that address their pain points as you build brand awareness.
Consideration stage – Here, prospective customers have identified their problem and are researching possible ways to solve the problem. At this point, you should publish content that focuses on the solution. You don't have to pitch your service or product. Instead, you want to position yourself as an expert.
Decision stage – The prospects are vetting various solutions to their problems and are probably comparing company products. So, this is the right time to talk about your products. Provide case studies, a live demo, product comparison charts, or a trial download.
For example, a business that sells time-tracking software would benefit from covering broader topics like time management, productivity issues, work culture, and others.
These are most likely the problems that their target audience is facing.
Writing informative and helpful content around those topics will help attract awareness toward the software solution they are offering.
6. Educate Yourself to Find a Strategy That Works
It's perfectly fine to study your competitors and learn the SEO strategies they're using.
But don't copy their methods blindly before assessing your budget, business objectives, expertise, and time.
Chances are, there could be other best alternatives that suit your budget and business model.
Besides, SEO practices keep changing, so what worked five years ago may not work today.
That's why you should take the time to educate yourself about the latest SEO methods before choosing a suitable strategy for your organization.
That way, you'll save on money and time, and achieve the best results.
7. Improve Page Speed for Better Search Engine Visibility
For a long time, page speed has been one of Google's ranking signals.
The faster the web pages load, the better their visibility in search engines.
High page speed also improves your customers' user experience; it reduces your site's bounce rate and raises the average time visitors spend on web pages.
You can use Google's PageSpeed Insights to know your website's page speed and get suggestions to improve it.
8. Get More Backlinks
Backlinks are critical in SEO and can increase your site's credibility.
They show search engines that someone found your content useful enough to link to it.
Not all backlinks are the same, though.
The more popular and trustworthy a site is, the more significant it's for them to link to you.
You can paste your URL (or your competitor's) in Ubersuggest to see the sites that link to it.
You may also use Link Explorer by Moz.
There are many ways to build backlinks.
They include infographics, writing testimonials, guest posting, broken link building, content promotion, and more.
9. Make Your Site Mobile Friendly
According to Google, your website should be mobile-friendly and easy to access from any mobile device.
You can use Google's Mobile-Friendly Test tool to check whether the site is mobile friendly or not.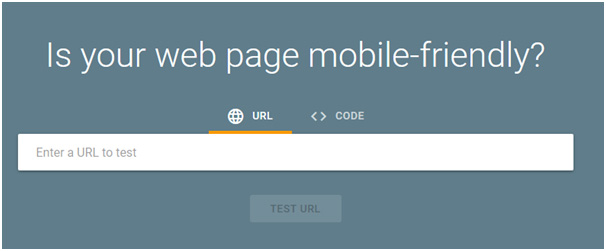 If your site isn't mobile-friendly, the tool will suggest the adjustments you need to make to make it mobile-friendly.
Here are other ways to make your website mobile-friendly:
Install a responsive theme
Eliminate pop-ups
Keep the forms short
Use the right, standard font
Include a search function
10. Outsmart Your Competitors with Better Content
In a bid to outrank the competition, you may start by looking at what type of content they already have that drives both traffic and shares.
You can use BuzzSumo to identify content with the highest traffic.
Focus on the content related to the keyword you'd like to rank for.
Other than BuzzSumo, pop the keyword in Google search to see which sites are ranking for it.
Analyze the content published by the top five search results and look for ways to improve on what's already out there.
You may enhance existing content by:
Writing more content than what they have
Adding an infographic
Including a video
Adding a downloadable checklist
Embedding an audio
Adding FAQs
The idea is to outwit the competition by making your content more relevant, valuable, and engaging.
Social Media Promotion (Bonus Tip)
Social media is one of the best places to promote your business.
Google considers social signals to promote a site in its SERPs.
You can choose a social media platform according to your business niche.
If you want to target millennials, you can go through Tiktok.
Nowadays Tiktok is very famous among millennials.
You can create your products' videos and post them on Tiktok.
To promote your videos, you can also buy Tiktok likes.
Final Words
There's no single magic bullet to provide massive SEO results.
You'll need to combine these strategies to increase your website's visibility in search engine result pages and achieve top-notch rankings.
If you follow the above tips, you'll increase the chances of attaining higher rankings in search results for a long time.