SEO tips are many, but actionable SEO tips are fewer. Today, the game of SEO has evolved into a different game altogether compared to what it was a decade ago.
The old hacks now require a different approach and mindset from the marketers to bring more visitors to their websites.
Top 25 Actionable SEO Tips to Boost Your Traffic in 2019
1. Update Old Posts
If you have a set of blog posts which are least performing on your website, give them a new life.
See which are the posts that are bringing very less traffic to your website and transform the post.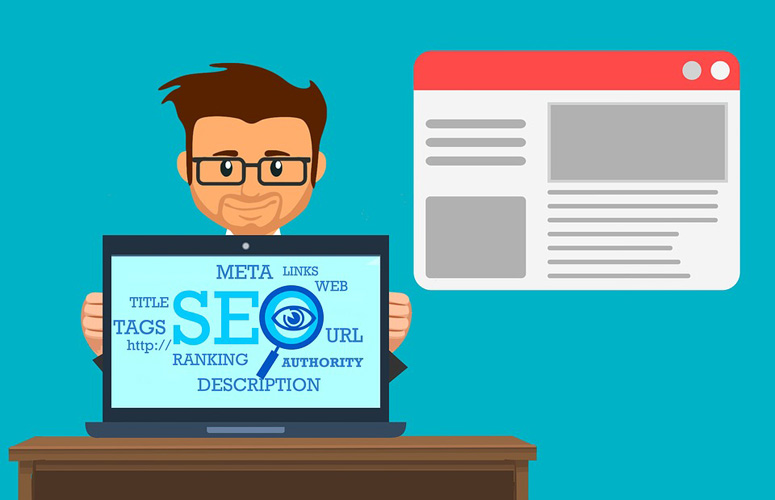 You can perform new keyword research for those articles and write a new title and description for the post. You can edit the content by adding trending topics in your article to make it relevant.
This way, you can boost the traffic for your website while targeting new keywords by revamping the existing content on your website.
2. Repurpose Your Content
Content repurposing is one of the best SEO tips to implement in your website. It is the process of utilizing your existing content to reach new prospects, target new customers, and expand your media outreach at the same time.
It is one of the most creative and effective ways because you get additional benefits and able to generate marketing buzz through your old content.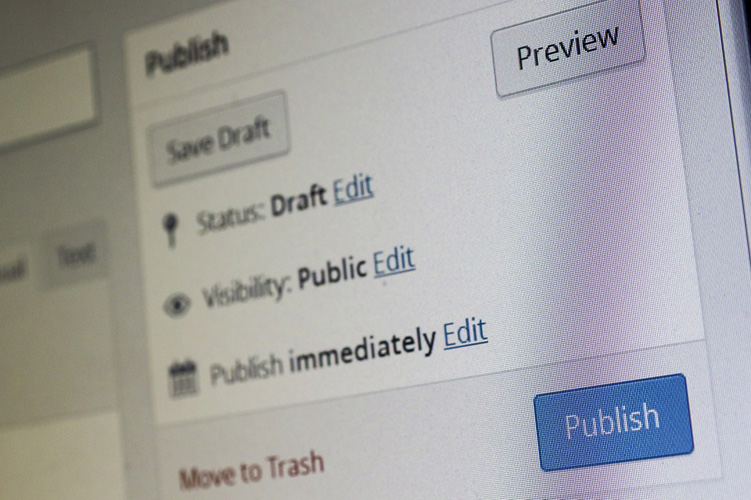 For example, if you have engaging blog posts and have a few articles, you can create videos from those articles and publish them on your YouTube channel.
If you have published several researched articles and they are giving you good traffic, you can curate an eBook by combining those high-performing articles and get more email subscribers for your website.
You can also run a social media campaign and encourage users to sign up for subscribers and download your eBooks.
These are the primary ways to repurpose old content and utilizing new channels.
3. Write Answers in Articles
Your readers want answers, and they don't want to know about your services. So, avoid bragging about your services and products through your posts.
Give them value and build a rapport of yourself to establish a relationship with your readers. You can create buyer's persona and understand what the problems of your ideal customers are.
Then give them excellent and invaluable solutions through your website and leverage the buyer's journey.
Through the power of storytelling and copywriting, you can convert them as your customers through entertaining, helping, and pursuing.
Moreover, write short and crisp answers to perform better in voice search. People mostly ask questions in voice search, so leverage this user behavior and provide the right solutions to rank higher.
4. Get the Most Out of Emails
Email still works in 2019. It has the power to personalize your communication and bring highly interested visitors to your website.
For websites who are selling something on their website, like products, services, eBooks, can leverage the power of email marketing.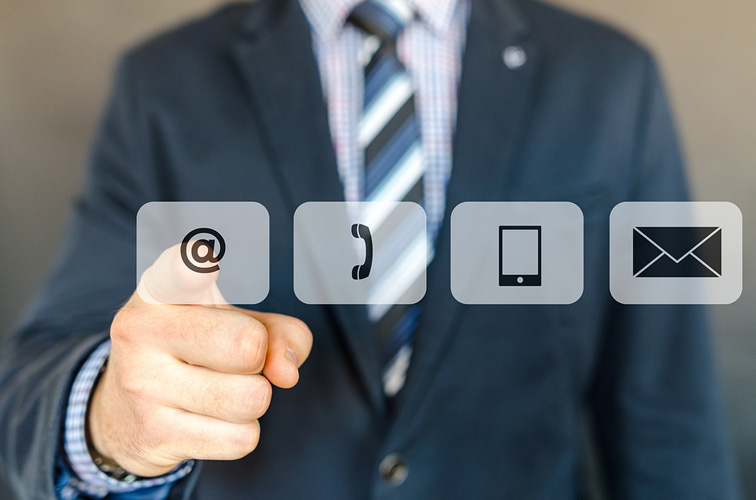 Because unlike other SEO tips, you would know with whom you are communicating through email marketing.
Along with email addresses, you may have an email address to write personalized email subjects and copy by including their names. This way, you would be able to establish trust with your prospects.
5. Influencer Marketing (One of the Trending SEO Tips)
How many times did you purchase something after getting a positive review from your friends or family members?
The opinions of others, especially those who do we know and follow on social media, impact our purchasing decision.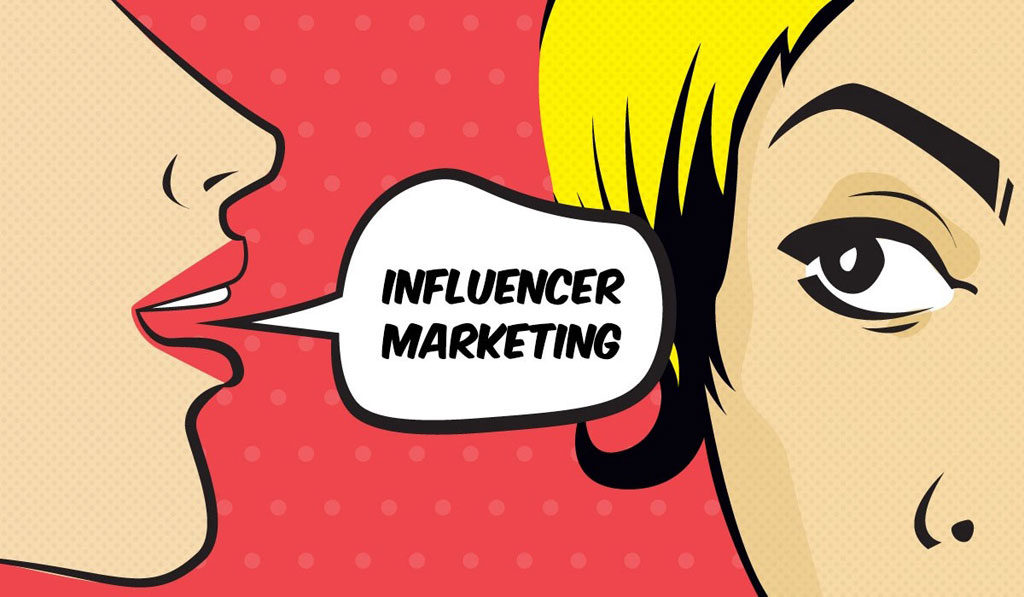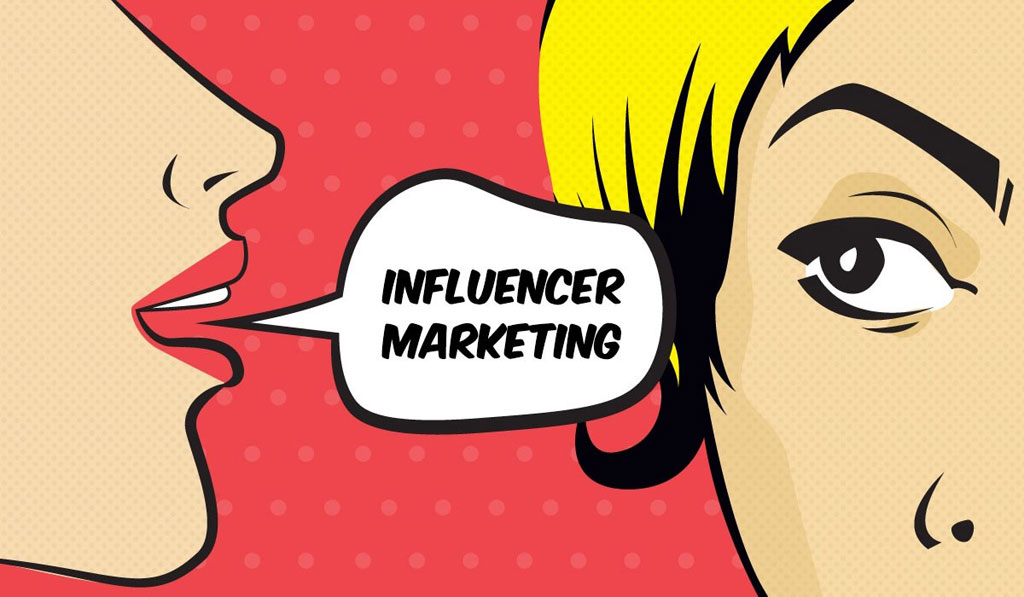 So, influencer marketing is one of the most potent techniques for marketers and advertisers to create a buzz online by collaborating with influencers or bloggers who would write a review and share it on their social media channels or blogs.
This would encourage the influencers' audience to visit your website and check out what you are offering. Sometimes, they may end up performing your desired action at the end.
6. Publish in Social Media Groups
Social media groups can let you connect with like-minded people, build relationships, help others, share views, and be a part of a community.
You can find groups and communities of your industry on social media platforms like LinkedIn and Facebook.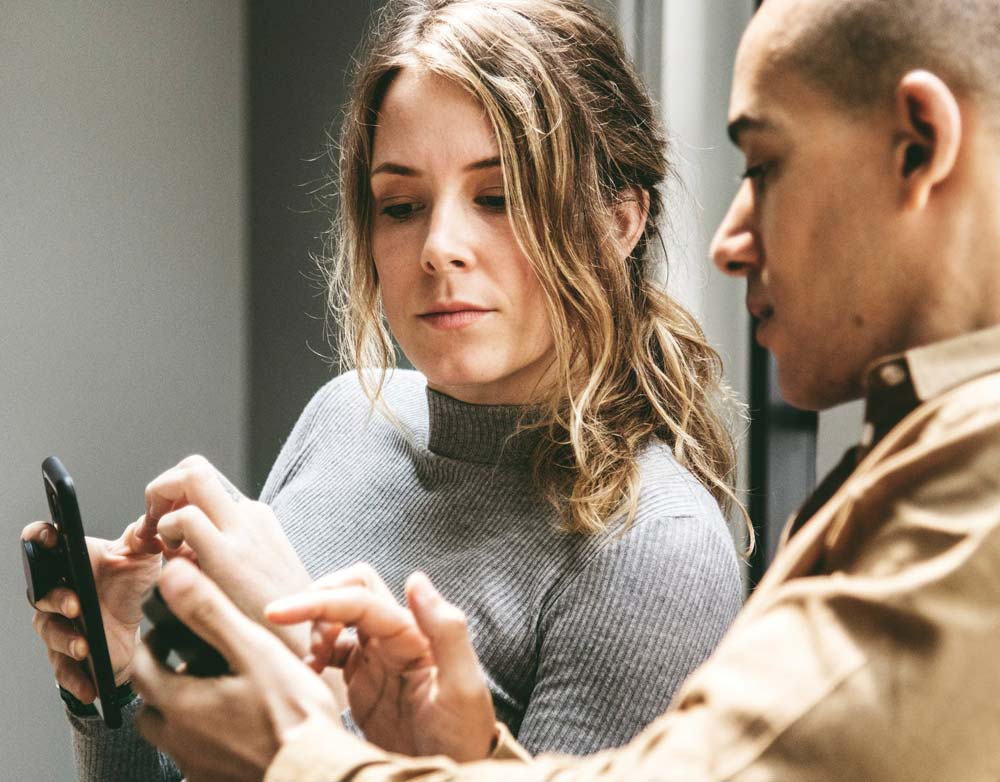 If someone is asking a question which you have answered in your blog post or a video, you can share your resource in the comments and assist the other community members.
This way, you are helping others, building your brand, and bringing traffic to your website at the same time.
Now, this does not mean that you keep spamming the group all the time and promoting your stuff. Be smart and helpful in social media groups.
7. Use Reddit
As of March 2019, Reddit has more than 540 million monthly active visitors.
The number clearly shows how the platform, which is also known as the front page of the internet, is responsible for high engagement.
On this platform, people discuss on almost all the topics of the world.
You can also become a member and take part in the discussion by posting valuable answers and comments on relevant threads. Reddit will also allow you to cite 3rd party websites where you can redirect the Reddit users to explain your point more profoundly.
Moreover, Google sometimes also show Reddit thread on the SERP for some search queries.
After reading the threads and the answers, you would get much inspiration about the posts and copies for your website. Moreover, you would know what people are talking and asking on the web so that you can deliver better solutions to them.
8. Use Quora
Quora is a creative question-and-answers platform where anyone can ask any questions publicly, and the fellow members would write answers.
Just like Facebook lets you like the posts on its platform; similarly, Quora has a feature to Upvote an answer which readers find it useful.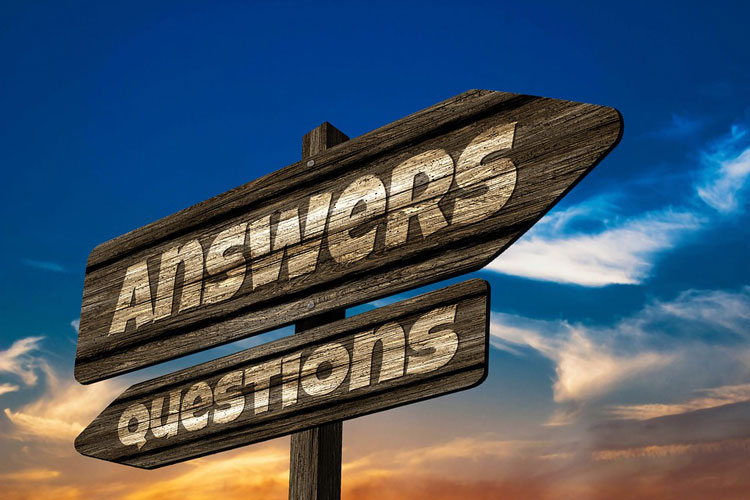 If the answers get more upvotes, it will get more impressions and engagement on the platform.
So, aspire to provide valuable answers to help maximum people.
To be successful in Quora, develop the mindset of a community member, and provide selfless answers to relevant questions.
You can cite your website link if you think it will add value to your answers.
However, if you start spamming your website links, Quora will ban your profile. So, be sensitive and always provide value.
9. Do Blog Commenting
Blog commenting is one of the types of off-page SEO tips, which gives your brand exposure and brings more visitors to your website.
Through comments on the blog, you are generating engagement on others' website. So a valuable and conversation-starter comment is always loved and approved by the other blogs.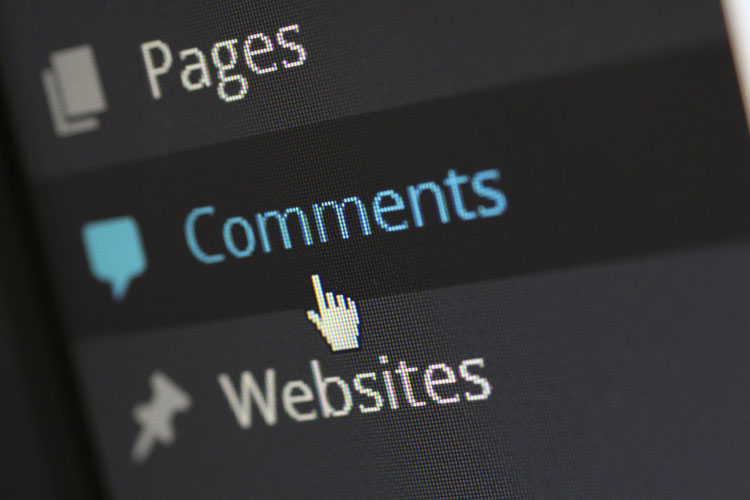 You can ask questions, share your feedback, or add a different perspective through your comments on the blogs.
Remember, the owner of the website would happily publish your comment if you are bringing value with your inputs.
You can also mention the URL of your website whenever necessary. Now, ensure that your answers attract readers of that blog.
Again, if you are adding value to the post, your comment would automatically attract more readers and eventually bring them to your website.
10. Do Webinar
A webinar can give you a dynamic communication channel to interact with your audience.
Through the webinar, you can promote your best selling products or announce upcoming services and product range to let your users know what you have to offer in due time.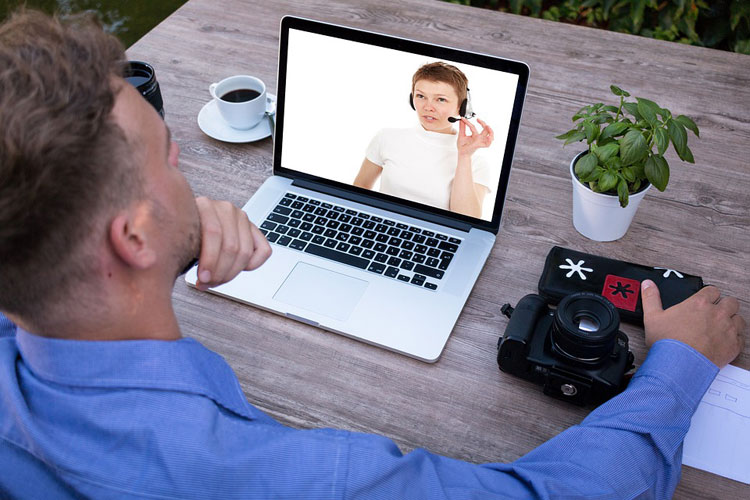 You can pin your URL as a comment to direct the viewers to your website.
For example, if you have some discounts or sale to offer, you can pin your comment so that users can visit your webpage to avail the offer.
Don't forget to respond to the users' comments and questions. If you have a webpage that can answer a user's question, you can share the URL of the page in the comment.
11. Do Guest Blogging
Guest blogging is a way to interact with new audiences and also initiate a virtual relationship with fellow bloggers and website owners.
You would write a researched blog post of a particular niche for another website.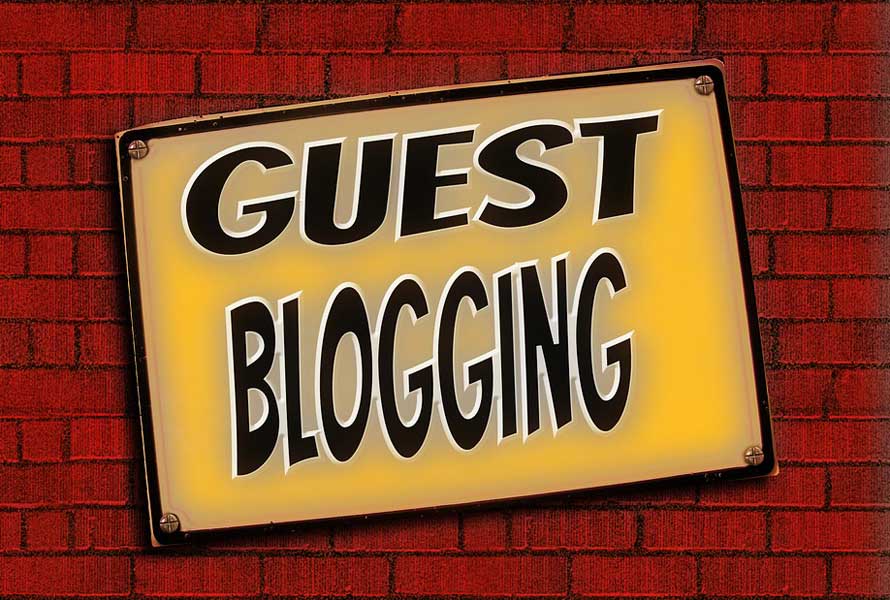 This way, you are providing value to the readers of the other website and get a byline for your post in return.
Your byline will have your name, website, and contact details so that readers can know more about you.
This would not only build your authorship on the internet but also give you link juice through a backlink to your website from another relevant website.
So, your website's authority and the SERP position will gradually improve. Moreover, the readers of that website might also visit your website from the byline.
12. Do Banner Advertising
Banner advertisement is like an ad in a newspaper where an image would showcase services and products of a brand.
In this case, the banner would be clickable and redirect the visitors to your website.
So, whenever a user is going through a webpage, your banner would show up and eventually bring the maximum visitors.
But ensure that you are placing your banner to a relevant website and your link on another website should add value.
13. Outreach to Bloggers
You must have read a list like "X Popular Bodybuilding Websites" or "Top Lawyers to Consult for Legal Advice."
These posts are resources of leading websites where users can find the best information related to a particular niche.
So based on your industry, you must find such resources and contact the website owners and request them to add your website in the list.
Again, ensure that your website is worthy of adding value to the list.
In some cases, the website owner might ask for portfolio or metrics to show your website's credibility, and you can share the data as long as you are not sharing any sensitive information.
This way, your website would get an explicit mention on a high-quality resource.
Hence, you would get better SEO link juice, and also get more visitors on your website.
14. Perform Broken Link Check
Broken links are 404-page not found errors that your users have to encounter whenever they click on a link whose destination does not exist on the web.
So, ensure that whenever you are citing any link, internal or external, the destination URL is live and working.
Otherwise, your visitor will get lousy user experience and may leave your website, and that would eventually increase the bounce rate of your website.
You can use broken link building tools to know there are zero 404 error pages on your website.
15. Go for Content Marketing
Content marketing is a holistic approach to generate relevant traffic for your website.
Today, the way the marketing platforms have evolved, you can showcase your brand to thousands of people in real time.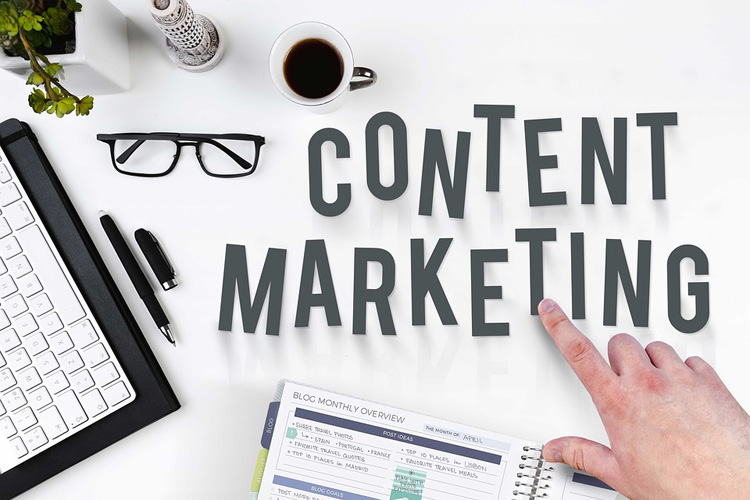 However, the more challenging part is to ensure that the right type of people sees your content or advertisement at the right time, and that's when content marketing comes in.
You align all your digital marketing activities to encourage relevant prospects to take the desired action.
You publish relevant articles, share valuable social media posts, host webinars, or podcasts to build your brand's recognition, and achieve dynamic business goals.
16. Verify On-Page SEO Parameters
On-page SEO dominates search engine optimization.
Verify that your website's on-site SEO variable is appropriately optimized and aligned with your marketing objectives.
Do proper keyword research and map those keywords to the right webpages.
You must also include LSI keywords in the description, header tags, and content to get maximum SEO benefits.
17. Write Engaging Headlines
Headlines or titles of your website is the first thing that users observe whenever they land on your website. As per a stat, website traffic to a page can vary up to 500% based on the title of the page.
The headlines must be appropriately written and incite the curiosity among the users and make them click on your webpage.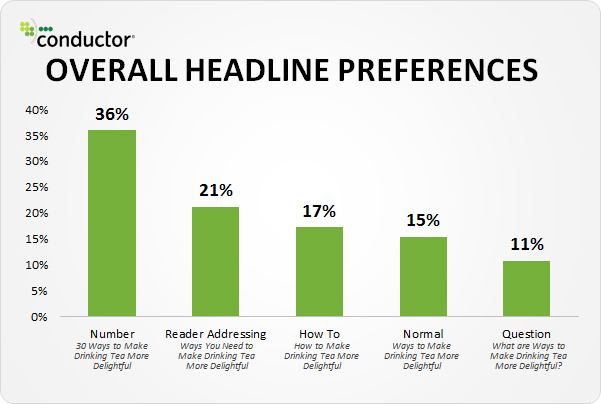 Image Source: Content Marketing Institute
If your headline copy is lame and redundant, users would not click on your articles and may leave the website.
By reading your headline copy, your readers must be able to comprehend what you are offering. So, develop persuasive copywriting skills to write engaging headlines.
You can ask questions, address solutions, or write listicles in your title. Also, users prefer number titles, as shown in the image below.
So, include relevant numbers in your titles to get maximum clicks and visits on your website.
18. Include Relevant Images
A right image has the power of conveying effective messages.
You can also create an infographic from the complex data to make the information comprehensive to users.
You can also add relevant stock images inside the post to maintain the focus and interest of the users.
As per a fact, an image after every 75-100 words can keep the reader engaged and interested.
So, if you add relevant images in your posts, the session-time would be more, and readers will get good user experience.
Hence, you will get more social shares and more website traffic for your website.
19. Publish Long Content
Today, the top 10 results of Google's 1st page have an average word count of around 1900 words.
This shows that people who are coming through search engines love reading researched content and appreciate if the topic is covered in-depth.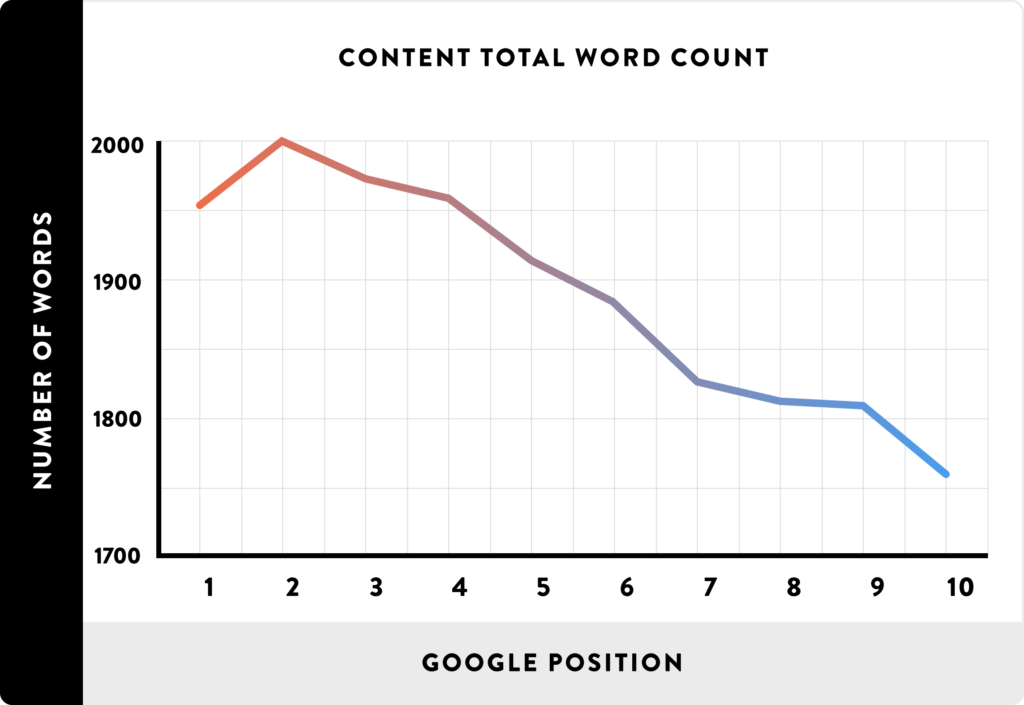 You can combine several topics of your niche and write a detailed article that covers everything related to your specific field of study.
This way, your article would be a one-of-a-kind resource, and people would always come to your page whenever they want to read.
20. Do Schema Markup
Schema markup is an excellent tool for the websites which have something important information that can help users.
You can dynamically show product ratings, address, phone number, email address, postal address, company logo, and so on using schema markup.
You can notify the search engine crawlers about such particular information through writing schema markup.
This way, your search engine results would look informative, and more users would click and visit your website.
21. Conduct Interviews
You must conduct interviews of influencers of your niche and share their success stories on your website.
You can mention the hard work that they have gone through to become successful.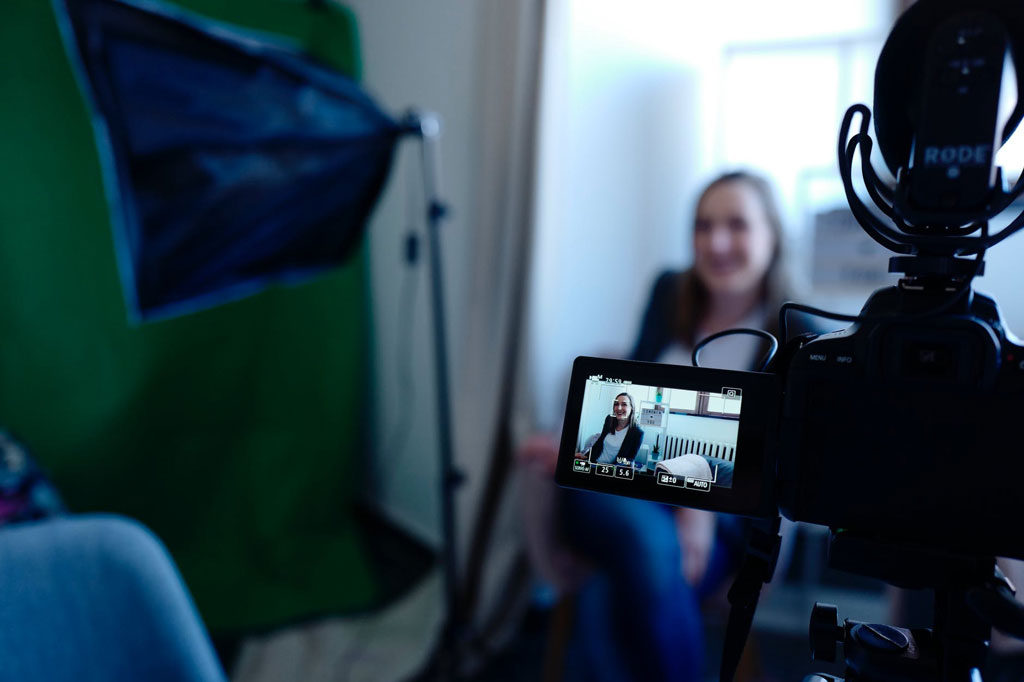 You can record video series and share the videos on YouTube.
You can utilize these YouTube videos and embed them on your website.
You will be providing a ton of value to the audience through interviews and generate website traffic for the same.
In this case, the influencers will get free media coverage, so they would be happy to share your interview post in their social media channels.
So, more social media shares mean more traffic to your website.
22. Improve Website's Responsiveness
Your website must be robust enough to react positively to any scenarios.
Ensure that your webpages are responsive to any screen size, especially to the screens of mobile phones.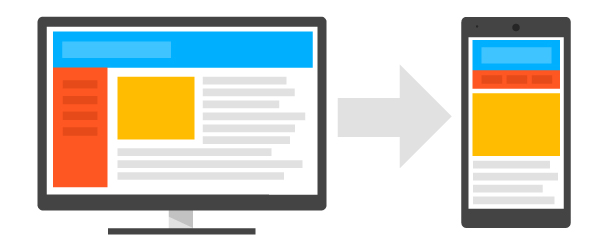 Today, many people access the web through a smartphone, and Google has also confirmed that mobile responsiveness is a ranking factor.
So, if your website is not responding to mobile phones, you will lose credibility and quality traffic.
23. Improve the Loading Speed of the Website
Loading speed is related to user experience. If your website loads instantly whenever the user comes to your website, you are giving a great user experience.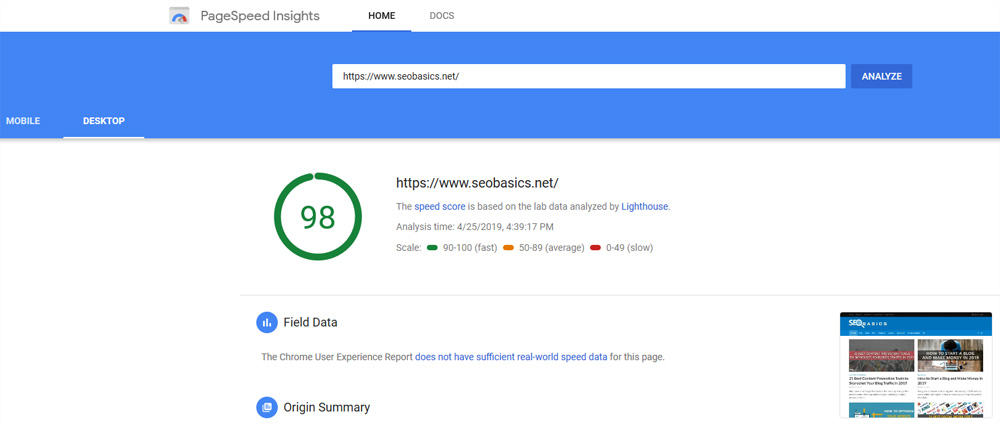 DoubleClicks by Google has observed that more than 50% of mobile visitors will quit the website if the visitors have to wait for more than 3 seconds.
Moreover, Google also likes a website which has fast loading speed. So, minimize your style sheets and source code so that your code instantly loads whenever someone visits your pages.
24. Utilize LinkedIn Blogs
LinkedIn is the leading professional social media platform where people can grow their professional network, interact with others, and explore better career opportunities.
It also provides a platform of blogging and let people share their views with the world. LinkedIn blogs are considered as an authority and taken seriously by the audience. Weekly, more than 100,000 blogs are published on the platform.

LinkedIn is one of the powerful tools to redirect readers to a business website. As per numbers published by the eConsultancy report, LinkedIn is responsible for more than 60% of social media traffic to business websites.
If you have enough content that your customers on LinkedIn would love to know, you can publish on the platform and redirect them back to your website.
25. Go for Medium.com
Just like Blogger and WordPress.com, Medium is a blogging platform where you can publish your posts and build an audience.

Medium.com has a high domain authority so it is highly likely that if you have valuable information to share, you can publish it on the platform and it would rank easily compared to publish on your personal blog.
Through the power of storytelling, you can direct your medium readers to your website to check out your products and services.
Conclusion
Do let us know what do you think about the SEO tips and tricks shared in this article.
If you practice any other SEO techniques which work for you, share your experience in the comments.