In today's post, I'm going to show you the 10 top SEO ranking factors that are most important in 2020.
I'm using these latest SEO ranking factors to promote my blog and got the best results.
Without further ado, let's start.
Companies have identified the role of the internet in making themselves successful, and therefore, have made it mandatory to have a strong online presence.
One of the key features to be successful online is by having a strong search engine optimization.
The business needs to stay updated with the top SEO ranking factors to rank higher in the search engine result pages (SERPs).
Search engine optimization is an incredibly dynamic field that grows ever faster with each passing day.
SEO specifications continue to change, and the latest developments can be hard to keep up with.
But if you want to get traffic to your blog, you need to be in the know.
Over time, well-optimized pages are getting more and more traffic, meaning more leads and sales.
Searchers will not be able to find your website without proper SEO, and all your hard work will go in vain.
SEO ranking factors are necessary to make sure your website is visible to your prospective consumers.
Before discussing more regarding the ranking factors in SEO, let us take a look at the advantages of having an updated SEO strategy.
Advantages of Having an Updated SEO Strategy
SEO contributes to improved user experience.
SEO is the primary source for generating leads.
It leads to a higher conversion rate.
SEO assists in building and developing brand credibility.
It is a long-term marketing strategy.
Let us now take a look at the top SEO ranking factors that are responsible for the visibility of your website.
10 Top SEO Ranking Factors in 2020
1. Content is the Primary Factor
One of the top SEO ranking factors is the content present on your website.
High ranking content refers to in-depth content covering a wide spectrum of their respective subject.
The content must be of real value to the user and should include visual content that complements the written content.
There's no simple fundamental rule regarding an article's optimal word count, as it differs per subject.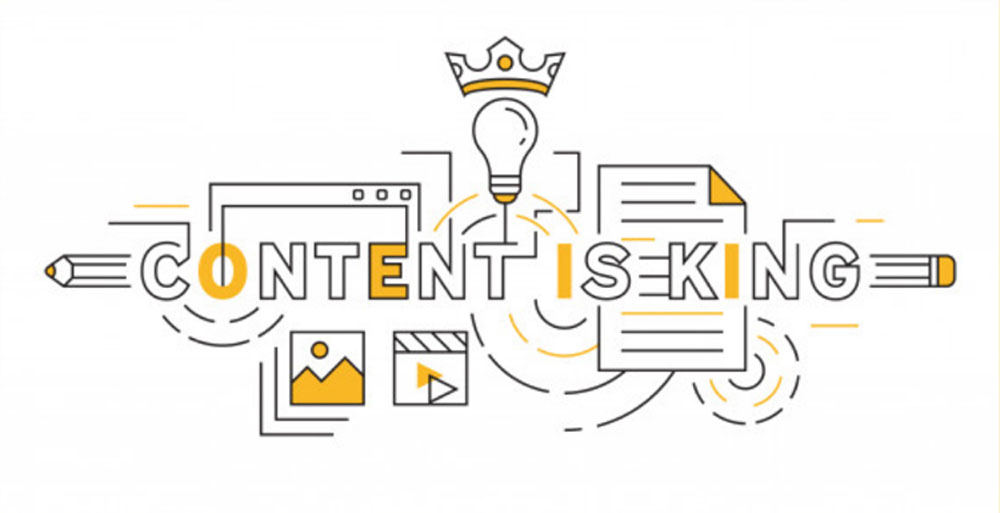 Nonetheless, we do find that higher rankings are usually obtained by comparatively longer, more detailed content.
The quality of the content will always overpower the quantity of the content.
The content should be of high value to the viewer/reader, irrespective of the word count of the content.
Use semantic search from Google to improve targeting of keywords in your posts.
Semantic questions can be found by searching the results of the linked search at the bottom of the Google results page.
Without high-quality content, the real benefits of SEO can not be realized.
Relevant and useful content on your website inspires your website visitors to stay longer, and this can have a significant impact on your search rankings.
2. The Use of Domain
Previously, exact match domains were a certain way of boosting awareness in organic search.
Although not as foolproof as before, domains still exert an impact.
The domain name is one of the Google SEO ranking factors that can make your website go up in the SERPs.
Another one of the SEO ranking factors is domain age.
For top keywords, new domains have a harder time ranking, whereas domains with an established track record continue to hold top positions longer.
It doesn't give you the SEO boost that it used to have a keyword in your domain name.
But it still serves as a symbol of importance.
A domain that starts with its focus keyword has an advantage over sites that do not have the keyword in their domain.
Focus on a URL that represents and optimizes your company with the relevant keyword.
3. Backlinks Still Massive SEO Ranking Factor
It is one of the top SEO ranking factors as they reflect a vote of confidence from one website to another.
Backlinks to your website are a hint to search engines that your content is vouched for by others.
If many websites connected to the same website or domain, search engines may assume the content is worth linking to and thus also worth surfing on a SERP.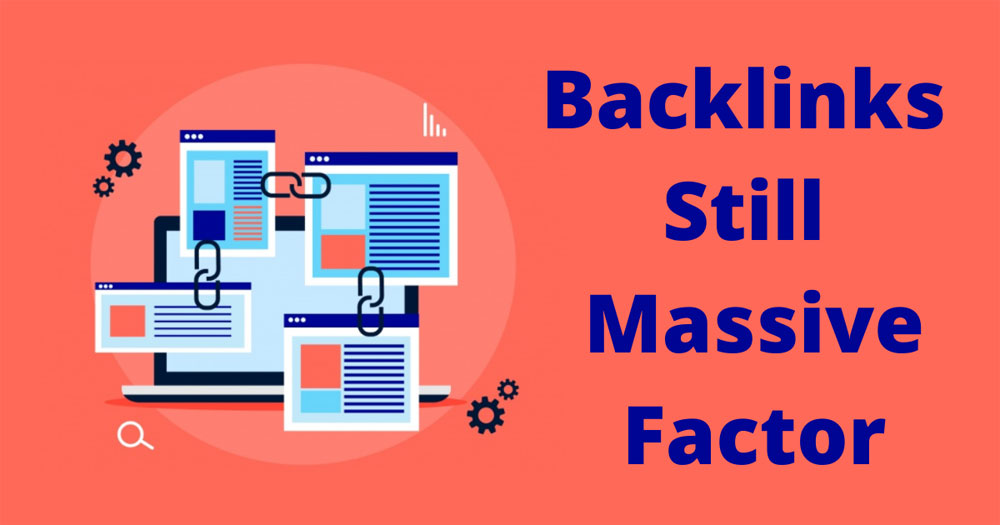 Gaining such backlinks can have a positive impact on the ranking status or popularity of the search site.
Backlinks remain one of the strongest Google SEO ranking factors.
The more links you have from various high-authority domains, the greater the chances are for top keywords to rank high in SERP.
Followed backlinks are considered the most favorable backlinks to receive from reliable, famous, high-authority sites, whereas backlinks from low-authority, potentially clickbaity sites are usually at the other end of the scale.
4. Page Speed
For years page speed has been cited as one of the top SEO ranking factors.
Google is trying to improve the web experience for users, and this will certainly be achieved by fast-loading web pages.
For a web site speed is very critical.
It's so critical Google has made it a factor in the actual ranking.
Over time Google has taken steps to improve website loading speed by supplying developers and webmasters with a set of tools.
Slow-page websites will have a tougher time ranking at top results.
Page speed is a direct ranking factor, a fact best known after Google's Speed Update Algorithm.
Yet speed can also indirectly affect rankings, by increasing the bounce rate and decreasing dwelling time.
5. Mobile Friendly
Mobile SEO is the method of targeting the app to mobile and tablet users.
It also includes making the search engine spiders responsive to your web resources.
It has become one of the SEO ranking factors in recent years.
Many users use mobile devices to access the web than desktops.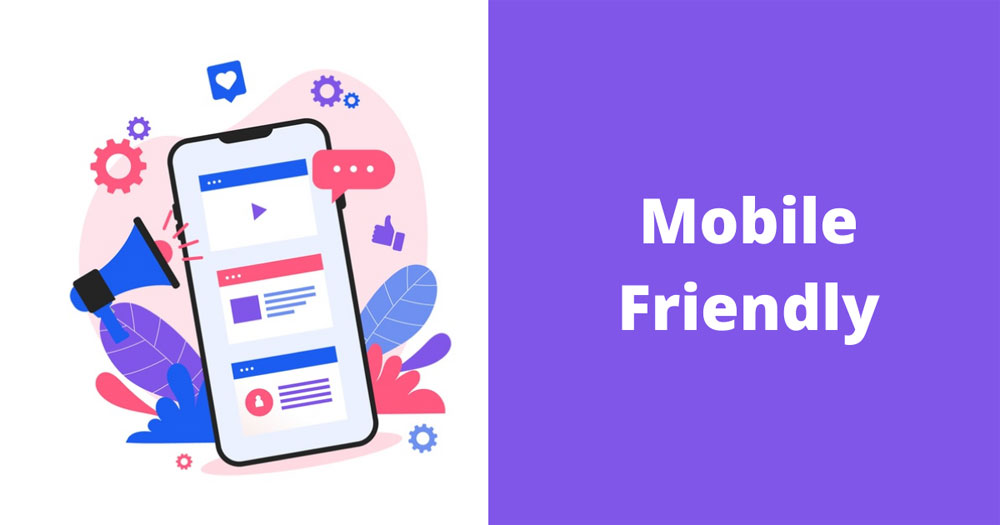 That's one reason why there have been changes in the way Google ranks search results.
With Google's introduction of mobile-first indexing, the accessibility of the website with mobile phones now directly affects its search ranking.
Google's first mobile approach is already improving search results, especially when it comes to local results – users are now getting results that match their current location better.
6. Technical SEO
Technical SEO represents a very important step in the entire SEO cycle.
If there are problems with your technical SEO, then your SEO activities are unlikely to achieve the desired results.
Therefore, technical SEO has been one of the best SEO ranking factors for the past couple of years and is continuing to be among major ranking factors in SEO.
Technical SEO serves the purpose by which the website is configured for the crawling and indexing period.
You can help search engines navigate, browse, view, and index your website with technical SEO without any problems.
Use keyword phrases in page titles, use header tags to display content hierarchy, construct a meta description that both entices readers and contains the keyword phrase, use keyword phrases in alt tags to illustrate how the images are related to the main content.
7. Social Media
The use of social media has grown immensely, which has forced Google and other search engines to consider social media as one of the SEO ranking factors too.
There's no doubt that the highest-ranking pages typically have a lot of shares in Google search results, possibly because the more the content is posted, the more users will see it and want to connect to it.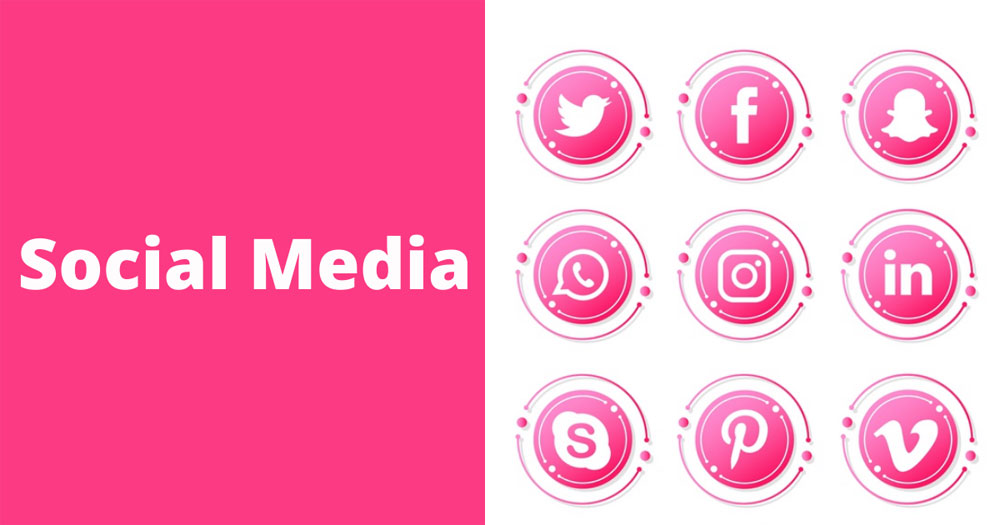 This means getting more social shares improves, maybe indirectly, the search engine rankings.
That's another indication that it's essentially crucial when people share your content on social networks.
You not only need to have yourself a social media presence, but you also need to make it easy to share your content and strengthen those social signals.
8. Optimized Images
Images are an excellent way to attract humans and make them understand the content more appropriately.
While that method works for humans, pictures are still difficult to make sense of for search engines and web crawlers.
The SEO approach to add images to your website without losing out on ranking opportunities is to make sure you optimize pictures.
Optimizing images massively depends on reducing file size for faster loading times, selecting a specific file name that includes keywords that you're trying to rank for, and including a caption that will help users find what they're looking for.
Adding an alt tag also enables search engines to understand the meaning of the image, and including a title to your image provides additional information to improve user experience.
9. Schema Markup
Most internet users these days engage on search engines with the local business data rather than visit their website.
If you're a small business, this may mean that searchers on Google don't see the amazing website you've created from your fantastic website designer.
To solve this situation and improve the visibility of your company for specific keywords, you need to enforce the right script for search engines.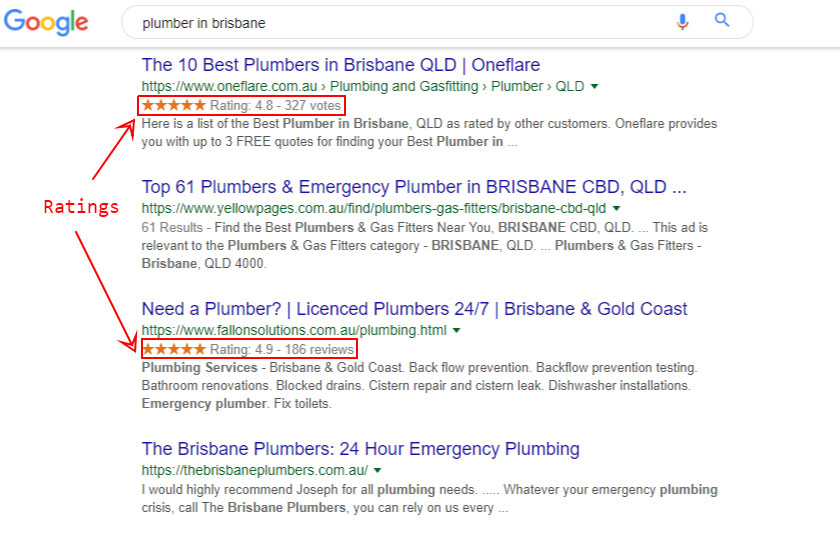 The code/script is called Schema Markup.
Use the schema markup to tell Google what kind of content you're creating where necessary.
It can also help to present the content in rich card entries other than answer boxes.
Schema markup code lets search engines understand complex texts like addresses, telephone numbers, recipes, reviews, and more.
10. User Experience
As the Google algorithm progresses further, you need to concentrate more on providing great user experience.
It is difficult to say exactly how to measure the effect of UX since it varies by business and category.
There is a positive correlation between a specific UI/UX and successful SERP positions.
Google has been using artificial intelligence to rate web pages higher.
It involves other signals that influence your search engine rating, such as click-through rate, bounce rate and dwell time.
When users click and hang around to your web page for a while, this tells Google that your content is important to their search.
So, you can improve your search engine ranking by optimizing names, descriptions, and content to get the clicks and deliver value to the other end.
Conclusion
Google's latest changes pave the way for websites with quality content that brings real value to consumers.
Google also gets a much better analysis of how users engage with your content.
These are the top SEO ranking factors that will assist your website to rank higher in the SERPs in 2020 and beyond.