Are you attracted by the SEO landscape? Do you want to learn the SEO basics and become an SEO expert?
Well, SEO is indeed a great option if you want to make a career in it. The only prerequisite is that you should be knowing the SEO basics.
To make things easy for you we have come up with this SEO basics tutorial that includes all the SEO basics that you should know.
Table of Content
1. What is SEO?
Generally, Search Engine Optimization is the process of improving the website with an aim to attract more target audience, increase brand awareness, get better rank on the search engine results page and increase the number of sales & conversions.
2. Why is SEO Important?
Every day, a huge number of users search for different things over the internet.
The traffic that is directed to different websites is huge.
Not only is the traffic huge but is also extremely valuable.
One of the major reasons for Search Engine Optimization is to direct this traffic towards your website.

Whether you are selling tangible goods or services, it is important to get your website ranked higher in the search engine results page.
The traffic generated through SEO is organic which is one of the best ways to upgrade your brand's image.
The more the traffic is on your website, the more are the chances of converting them into potential buyers.
SEO is the backbone of any successful website as it not only provides potential buyers but also helps in building trust and credibility which is a long-term benefit for any firm.
The more the website is optimized and updated, the more are the chances of the website being ranked higher in the search engine results page.
3. Types of SEO
To start with SEO basics tutorial, you should first know the types of SEO available.
(i) White Hat SEO
As suggested by the name "White Hat", the white hat SEO techniques are methods of optimizing your website with compliance of the guidelines set up by the search engine.

This SEO technique majorly focuses on creating content for your visitors/users. The effects of white hat SEO may not be quick to discover,  but they do have a long-lasting impact on your website.
Google updates its search engine algorithm almost 500-600 times a year, but this does not adversely impact the websites using white hat techniques.
White hat SEO technique includes unique and high-quality content, optimization of HTML on the website, link building through outreaching and promotion through social media.
(ii) Black Hat SEO
As the name suggests the "Black Hat SEO" are techniques used by websites that are not approved by the search engine guidelines and are illicit means of gaining traffic on your website.
To rank higher in the search engine results page the black hat SEO uses techniques such as cloaking, keyword stuffing, paid backlinks, plagiarism, hidden links, and link spam.
As black hat SEO does not comply with search engine guidelines there is a huge risk involved as your website can be relegated or banned from the search engine results page.
Black hat SEO techniques may be a quick way to gain traffic but it is a short-term mode that is negatively impacted whenever the search engine algorithm is updated and that happens 500-600 times a year.
4. Keyword Research & Targeting
SEO basics tutorial is simply incomplete without keywords.
One of the most effective ways to optimize your website is by identifying and adding the most relevant keyword to get your website ranked on different search engines.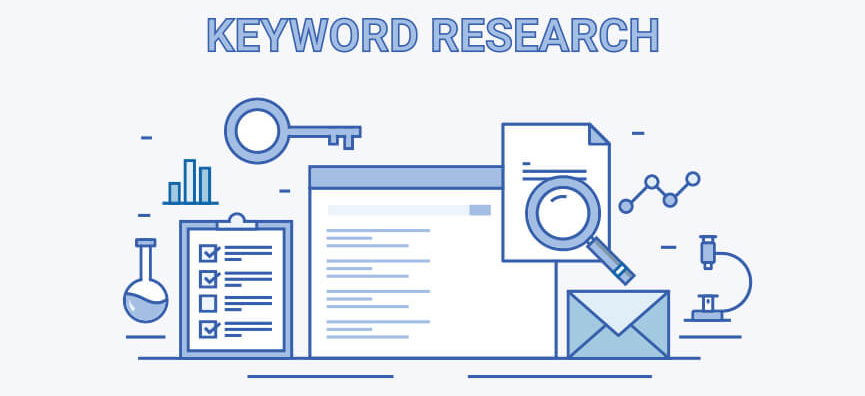 To help your business grow through search engine optimization, it is necessary to identify the primary objective of the website, the category of customers interested and what your audience wants to see.
The keyword you want your website to rank for and the keyword your audience searches can be different.
Some of the major factors you want to keep in mind before identifying the keywords you want to target on your website:
(i) Search Volume
One of the primary factors to know about a given keyword is by recognizing the number of searches.
Search volume helps to identify the keywords that can potentially increase the traffic on your website.
The more you learn about search volume, the better you will get at prioritizing keywords and choose the most relevant keyword to gain strategic advantage.
(ii) Relevance
Finding a relevant keyword seems to be one of the easiest tasks while searching for a keyword.
Most of the times the keywords that are mostly associated with a website do not generate much traffic and keywords having a better performance rate are not related to your website.
Keywords relevance is a flexible concept that changes day-to-day and so it is necessary to identify the keywords that are going to be the most suitable for your website content.
(iii) Competition
Although doing what your competitors may not be fruitful, but keeping a check on what is working for them is not a bad practice.
Analyzing the keywords that work for your competitors is a good way of finding keywords that may help your website to rank in the search results.
You can prioritize your list of keywords by checking what kind of keywords are ranking for your competitors.
Not only does this helps to optimize keywords efficiently, but it also helps to save yourself from the time-consuming process of keyword research.
5. Optimization of Keywords, Meta Tags, Title & Anchor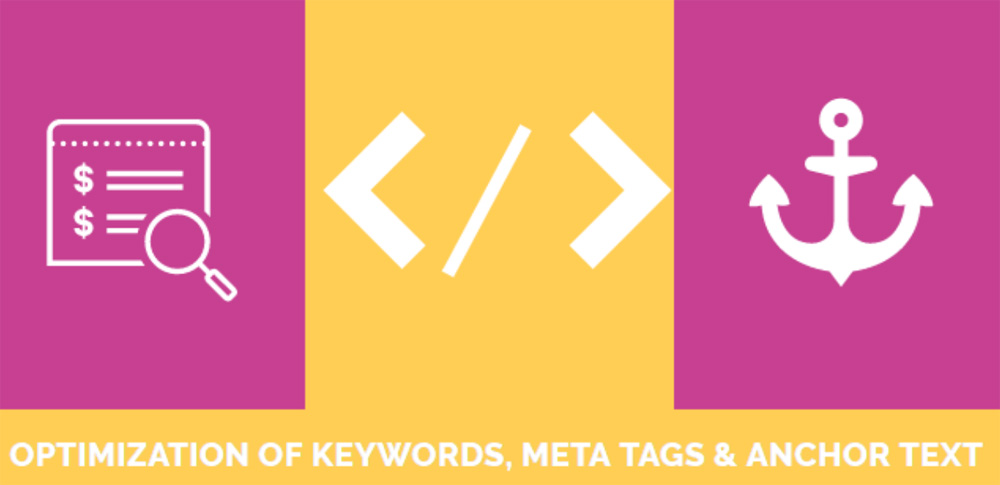 (A) Optimization of Keyword
One of the major reasons for the success of your organic search is due to the research and analysis for the right search engine keyword for your website.
All the other aspects of search engine optimization heavily depend on successful keyword optimization.
Keyword popularity and keyword relevance are the major researches that help to optimize keywords.
The target keyword must be included in the following:
(i) Title Tag
The most effective place you can add to your targeted keyword is the title tag.
Adding the targeted keyword to the title tag is necessary for both on-page as well as off-page optimization.
(ii) Links
One of the most important ways to increase traffic on your website is by adding the optimized keyword to your link.
This would enable your website to rank higher on the results page whenever the keyword is being searched on the search engine.
(iii) Content
Another way for ranking well and connecting with searchers is by adding the targeted keywords to your content.
(iv) Images
All the images on your website should be optimized with keywords.
The relevant/targeted keywords should be added in the image alt attribute and file name.
(v) URL
The targeted keyword should be added to the URL.
The keyword should be used as the file name slug.
(B) Optimization of Meta Tags
(i) Meta Description
By adding optimized keywords to the meta description tag you surely add more clicks to your website in searches.
The keyword should not be used too many times in the meta description tag as it leads to keyword stuffing.
Every page on the website should have a different meta description.
(C) Optimization of Title and Anchor Text
Each web page must have a unique and different title and this title should contain the primary keyword.
Primary keyword phrase and secondary keyword phrase must be added in the title of the homepage.
Descriptive anchor text should be added to all text links.
This helps the search engines to identify your website.
6. Link Building
Link building is another important part of the SEO basics that you should know.
It is true that the SEO landscape is dynamic and is always changing but one thing that remains constant is the importance of link building.
To be precise, link building is a process of getting hyperlinks from other websites to your own website.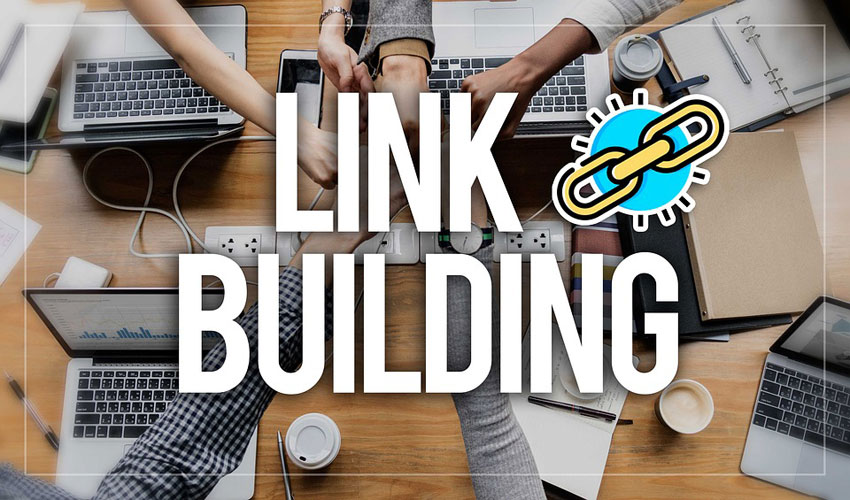 Links help users to navigate between various pages of the internet.
Many SEO experts still think that link building is one of the hardest parts of their jobs that cannot be ignored at any cost.
Generally, link building incorporates obtaining links from external websites with an aim to improve the ranking on the search engine results page.
Link building not only boosts the popularity of your website but also increases your website authority and credibility.
Some Simple Link Building Tips
(i) Build & Nurture Relationships
You have to understand that to initiate good link building, you first have to start with building and nurturing relationships with other people of the same genre.
There are a lot of strategies that you can use to build relationships.
You can start by joining your niche related communities, forums, and social media groups.
As you want to start with link building, you have to take the first step and start by contributing valuable information and participate in the discussions.
This will help you come into limelight and people will start knowing you.
This will help you to get a good number of backlinks.
(ii) Ask for Backlinks
One of the best ways to start link building is to ask for them.
You can connect with your friends, relatives, clients and even colleagues who have an online property like a blog or website and ask them for a backlink.
The most important thing to note here is that while asking for backlinks you have to make sure to be relevant to your niche.
Otherwise, the link building won't have an impact if you get the links from varied websites.
(iii) Start a Blog
Another most common ways of getting backlinks are by starting a blog.
Create a blog and be consistent with it.
Do not just write one blog and give a backlink to your website.
Keep your blog alive, write blogs on a consistent basis and provide regular links.
It will surely take time but you are most likely to gain authority.
Also, make sure that your content is relevant, valuable and well structured.
(iv) Write a Good Guest Post
Guest posting is the most popular form of link building.
There are a lot of websites that are specially built with the purpose of allowing guest post on them and can easily publish your articles with a backlink.
Before you start pitching for a guest post, please make sure that the website or blog is relevant to the topic that you are going to write.
Do not write promotional content for your company or yourself.
Rather put forward valuable and informative content.
(v) Get Back Your Dead Backlinks
There may be times when you might find some broken backlinks to your websites.
This may generally happen when the location of your page changes.
This leads to a 404 error.
Backlinks generally break or become dead when the website is re-launched or when the website is migrated to some other domain.
Thus, to prevent the backlinks from dying, you have to redirect these backlinks to some other page of your website.
(vi) List Your Websites in Trustworthy Directories
There are a lot of online directories that provide website listing.
However, there are many of them which do not provide real value to the users.
As a result of this, Google has excluded them from its search results.
Thus, while choosing the online directories, check the most trustworthy ones.
Obviously, you would not want to list your websites on malicious directories.
Check which directory gives a backlink and also provides useful information to the readers.
Also, make sure to reach out to the directory that is compatible with your website.
(vii) Infographic Submissions
Actions speak louder than words.
No matter how good you write, people still find visual content easy to grasp and remember.
Use this psychological behavior people to your advantage.
Infographics are a popular form of visual content that attracts the attention of the readers in one shot while delivering maximum information.
You can create an infographic and submit in on various infographic submission sites in return for a backlink.
7. Mobile SEO
Mobile SEO is that part of the overall SEO strategy which is quite important but is often ignored.
With the increased use of smartphones & mobile searches, mobile has become an important device generating more leads and sales.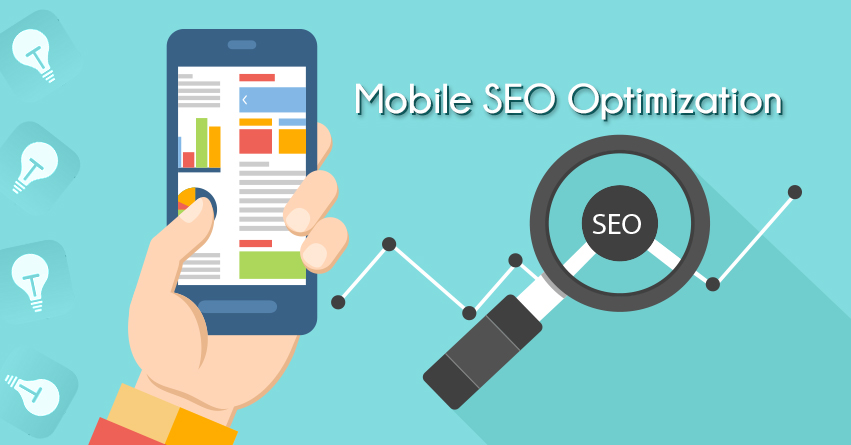 While you are learning the SEO basics, you should also know what mobile SEO is and how does it impact the overall SEO of the website.
As the name suggests, mobile SEO stands for mobile search engine optimization.
It is the process of optimizing the content of your website to achieve a better ranking for your mobile-optimized web pages in search engine results pages (SERPs).
Mobile SEO Best Practices
(i) Page Speed
The minimum loading speed of the mobile web page is very crucial to prevent our users from bouncing back.
To decrease the loading time of the page, optimize images, minimize codes and reduce HTTP requests.
(ii) Website Design for Mobile
Simplify your mobile web pages to the maximum.
Do not use Flash as it might not be compatible with your user's phone.
Avoid using pop-ups as they can really irritate the mobile users and they might bounce back.
Make sure that your mobile web pages are designed for fat finger rather than a normal touch as a normal touch can lead to unwanted clicks.
(iii) Optimize Titles & Meta Descriptions
Since you are showcasing your work on a small mobile screen, thus you should try to display your best work in the search engine results page.
For this, you have to be concise & to the point with your titles, meta descriptions, and URLs.
(iv) Do Not Block JavaScript, CSS, or Images
Gone were the days when the webmasters had to block CSS, Javascript, and images as all the mobile devices could not support these elements.
But now a majority of the population have a smartphone that easily supports all the three elements.
8. Search Engine's Activities
If you are looking forward to executing some SEO basics, you should be conducting the following tasks.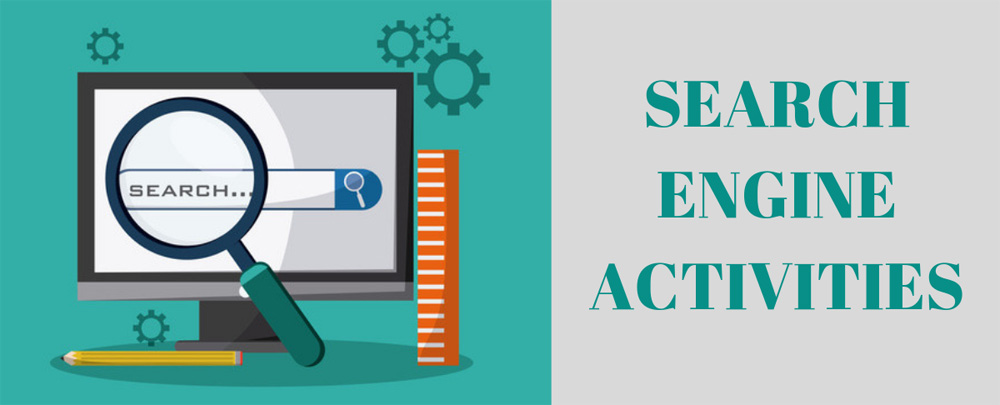 (i) Crawling
This is a process where crawlers, spiders, and Google bots crawl the web pages and collect information about the titles, images, keywords & other linked pages.
(ii) Indexing
This is a process where all the collected information by crawlers are fetched and kept in a database.
This information precisely contains the keywords and phrases that accurately describe your webpage.
(iii) Processing
This process compares the search string in the search request with indexed pages in the database of the search engine.
(iv) Calculate Relevancy
It might be possible that one page may contain the same search string.
Calculating relevancy can help here to check the accuracy and relevance of each page.
9. On-Page SEO and Off-Page SEO
SEO basically has two dimensions which are On-Page SEO and Off-Page SEO
(i) On-Page SEO
This generally incorporates providing good quality content, optimal keyword selection, proper allocation of keywords, using a proper title, meta description, images, and URL.
There are various on-page SEO practices that most of the SEO experts execute on a regular basis.
These activities are content marketing, internal links, keyword optimization, images, page speed, meta tags and other elements on your own website.
(ii) Off-Page SEO
This is a practice that involves activities related to generating traffic with the help of referrals, social media, and brand awareness.
Key elements of off-page SEO are guest posting, backlinking, social media, blog posting and article submission.
Final Thoughts
Hopefully, the above-mentioned SEO basics tutorial will help you learn the SEO basics and guide you to implement the learning practically.
With this SEO basics tutorial, you will also understand what are the elements that are good for your website and which elements are harmful.
If you still have any doubts related to the SEO domain, update me in the comments.