In today's post, I'm going to show you the 10 easy steps about how to create an effective WhatsApp marketing campaign to get maximum results.
Let's dive right in.
When you have the right WhatsApp marketing campaign at your disposal, you have the best opportunity to widen the reach of your business in the palms and pockets of audiences.
With more than 1 billion users and 70% open rate, WhatsApp is one of the most powerful platforms for businesses and marketers.
Seeing its ubiquitous presence in 109 countries with 100 million voice calls and 55 million video calls per day, businesses are craving to explore the marketing and advertising potential of WhatsApp in their favor.
So, if you are also looking for the right strategy of running a successful WhatsApp marketing campaign, then we have covered you in this post.
We will talk about 10 easy steps that will help you run a successful WhatsApp marketing campaign like a pro.
10 Easy Steps to Create An Effective WhatsApp Marketing Campaign
1. Understand What WhatsApp Marketing Campaign Is?
First thing first, you need to understand all the nitty-gritty of a WhatsApp marketing campaign.
You should be aware of its working and its upsides.
In basic terms, the WhatsApp marketing campaign is the use of different features of WhatsApp mobile app for optimizing reach, lead generation, conversion and sales of any business.
Varieties of features that a WhatsApp Mobile App incorporates are Chat, Call, Video Call along with file and image sharing by using internet connection.
Being the most popular messaging app, WhatsApp acts as a powerful means of connecting, interacting, communicating with potential customers in the most convenient manner possible.
2. Learn How to Create the Right Brand Persona for WhatsApp
Now when you are well aware of what WhatsApp marketing campaign is?
The next step revolves around creating a best-suited brand persona for your company on WhatsApp.
You need to have an engaging connection with your users on WhatsApp for having the right brand persona of your company.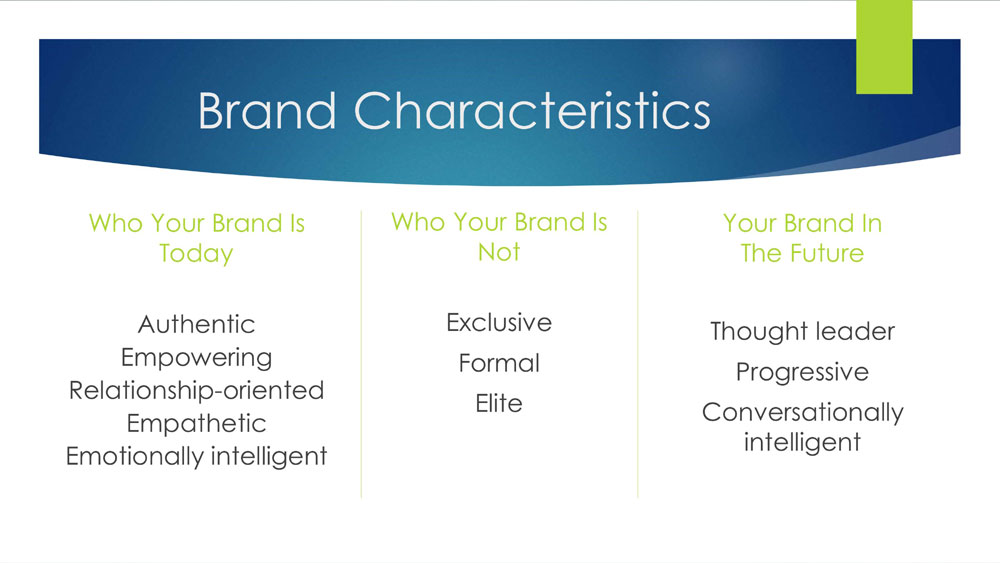 When you interact as a friend with your users on WhatsApp, it will be more productive for you.
That is why; you should have a representative over there to handle your WhatsApp queries.
This will offer a human touch while interacting with a lead.
You can update about your terms, conditions and delivery procedures by sharing your number with your customers.
Asking users to exchange some creative kinds of stuff on your WhatsApp number enjoy special passes of a brand new launch party will enable you to instantly connect with your users, and hence engagement, as well as conversion rate, will increase.
Besides, your WhatsApp number and brand persona should also be consistent on other platforms as well wherever your brand and its ads are present.
3. Build a Phone Database by Offering Great Value
For building a productive database for WhatsApp marketing campaign, you need to offer some values to your users.
Here the key thing to notice is that WhatsApp is an ad-free platform and that is why you should offer something productive to your users.
So in exchange for that, they become ready to give you their details.
You can come up with some offers, freebies or any important information depending upon the kind of business you are promoting on WhatsApp.
A brand that engages its users by asking them to perform a particular kind of task on WhatsApp in exchange of something beneficial or useful will always be successful in having built a good database on WhatsApp.
4. Learn Different Ways of Using WhatsApp Marketing Campaign
Now in the fourth step, you should know different tactics through which you can channelize an effective WhatsApp marketing campaign.
Here you need to understand that you can run different types of options for channelizing WhatsApp marketing campaign.
So, let us have a look upon those now.
a) One-to-One Chat
In this option, you will be able to have a direct chat with your potential customers in the same manner as any normal chat function.
You can directly connect with leads via audio or video call as well or even can send the audio recordings.
b) Broadcast Lists
In this method, you will be able to send your message to any number of contacts in your contact list at once.
However, those contacts must also be saved in your number in their contact lists.
Reply of users will seem like one-to-one chat.
So, if they reply, you can engage with them on a one-on-one basis.
c) Groups
With this option, you can create a group of a maximum of 256 people, and then you can share your message with all of them in one group.
You can also send photos, videos, PDF, and other forms of content in that group which everyone in the group can see and respond to.
While running these campaigns, you have to understand that bombarding your leads with the bulk of messages will never work instead it may irritate your leads in such a manner that they will either block you or ignore your messages.
So, sharing relevant, useful and engaging content with the users is inevitable to make your WhatsApp campaigns productive.
5. Engage Users by Offering Relevant Content for Free
We had discussed earlier that offering free content will help you in building data-base for your campaign, but how can you use that data-base for converting them into customers?
You need to share relevant content for free as per the taste and inclination of your leads.
Here, it is important to notice that WhatsApp has a higher engagement rate than Facebook which is 70%.
Offering free info, news, and another form of content based upon the behavioral preferences and inclinations of your leads will help you in engaging with your users on this platform.
6. Have a Look Upon Top-Performing WhatsApp Marketing Strategies
Till now, we have covered all the basic steps of a WhatsApp marketing campaign.
But now the time has come to take your WhatsApp campaign to the next level.
For this, you should be aware of some of the top hacks that WhatsApp marketing experts suggest.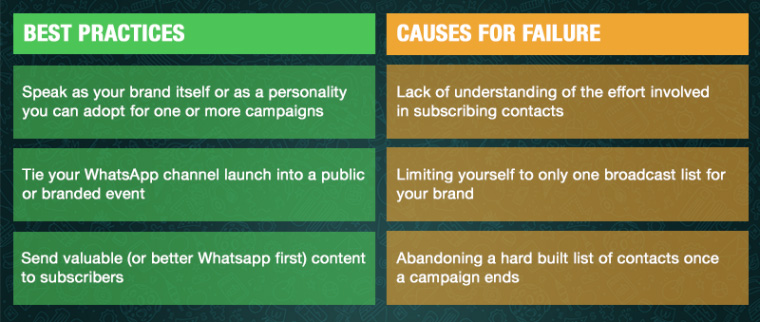 So, let us have a look upon those WhatsApp marketing strategies right here and right now.
Enrich your texts with Italics and Bold features.
Opt for brief, clear, relevant and orthographically correct messages.
Place a representative profile picture of your business such as photos of representative in-charge or your business logo.
Use WhatsApp status for promoting your offers.
Share your address using 'Send Exact Location' feature.
Use collective chat abilities of WhatsApp groups adeptly.
Incorporate user Opt-in.
Give clear and simple instructions.
7. Ensure Speedy Customer Service
Now, in the seventh step, we hope that you have learned how to connect, engage and convert leads.
After doing all this, you need to come up with WhatsApp marketing strategy that can help you in retaining your users, plus converting your existing customers into loyal customers.
For this, it is significant that you offer them personalized as well as speedy customer service.
You should respond to the queries of your leads and users on a timely basis and for this, you should appoint a dedicated person as well.
Paying heed upon the customer service is highly important here and you should ensure that your customers' queries are being answered promptly.
8. Do Effective Consumer Research
WhatsApp also offers you a great opportunity to conduct effective consumer research.
So you can tweak your campaign and services as per their preferences.
It is the simplest medium of asking consumers questions related to their choices, colors, products, campaigns, etc to get their viewpoints.
Businesses can use it for receiving feedback about the key features of any product.
It can also be used to get some suggestions regarding any new service or proposed campaign.
So, all in all, you need to use the convenience and interactive nature of WhatsApp for knowing your customers better to be more personalized to optimize leads, conversions, and sales.
9. Know About WhatsApp Marketing Tools
Now, in the ninth step of WhatsApp marketing campaign, you have come to a point where you are supposed to be aware of all the major steps of a WhatsApp marketing campaign.
So, now you deserve to know about some other key things that can take you to the pro level of WhatsApp campaigns.
For this, you need to know about some of the tools that can help you in automating and optimizing the WhatsApp campaign in the most customized manner possible.
Let us have a look upon these WhatsApp tools.
WhatsApp Bulk Sender
WA Panel
WA Bulk Panel
Bulk WhatsApp Sender
Bulk WhatsApp Marketing
WhatsApp Dominator
WA Bulk Sender
WappBlaster
Allwebmart
WAAM-it Sender, etc.
Blaster Bulk Sender
WhatsApp Software
10. Learn From Best WhatsApp Marketing Campaign Examples
Now, the last step of learning WhatsApp marketing campaign revolves around the key lessons that you can learn from some of the other examples.
So, let us now have a look upon some of the examples of successful WhatsApp marketing campaigns.
a) Absolut Vodka
With this one, you go through one of the evergreen examples of WhatsApp marketing campaign.
For its product, 'Absolut Unique' company planned an exclusive party and only two tickets were there for the general public.
For this, the Absolute Vodka market team came up with a strategy.
As per which they asked its users and other interested individuals for sending a WhatsApp message to a specific number.
There, they are supposed to interact with 'Seven' (a virtual doorman) to convince him creatively, so he gives the ticket to them.
The host number of people connected with 'Seven' and hence company built a database of 600 users along with their over 1000 video, audio and image messages.
b) Hellman's
WhatsCook has been one of the most popular examples of WhatsApp marketing campaign run by mayonnaise brand Hellman.
In this, users were asked to sign up for this campaign on the web.
Then they were supposed to send photos of items present in their refrigerator.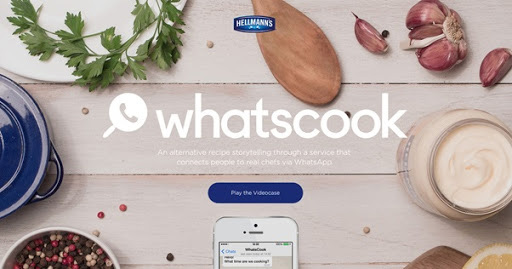 After going through those photos, Hellman's chefs give personalized tips to make something delicious using the ingredients available in the refrigerators.
The campaign has been highly engaging and it got 1300 signups.
Around 100% approval for the items suggested by the chefs.
The campaign was engaging, helped the company build a good database, and optimizes brand credibility and overall conversions.
c) Buyagift
This WhatsApp marketing campaign example is the classic case to understand how sales-driven WhatsApp can be.
Buyagift, being one of the top players of Online Gifting Services, initiated sending alerts to their users directly to their numbers.
This plays a crucial role in prompting the receivers to give an immediate response.
Getting tailor-fit messages on mobile phones is one of the most personalized and engaging activities that for sure optimized the conversion possibilities.
Wrapping It Up!
So, that was all about running a powerful, personalized and profit-driven WhatsApp marketing campaign.
By using the above-mentioned steps, you will be able to generate leads.
Connect with them and convert them in real-time to boost your sales potential.
Still, having any doubts about the right WhatsApp marketing strategy for your business?
Feel free to ask us in the comments below.