In today's post, you will learn about 10 latest content marketing tips during the COVID-19 pandemic in 2020.
Let's start.
The coronavirus has profoundly influenced how we meet, operate, and do business.
The current situation is complicated, and we can't do anything to dismiss it.
If you don't know where to start and what the future holds, what can you do to minimize the risk of the impact of COVID-19 on your business, while also developing and strengthening future growth avenues?
Content is more than just filling up the pages online.
Content marketing helps create trust among the current and potential ones.
In the past, content marketing was only used to set you apart from competing companies.
Now for any company, it's become a must.
This article will focus on all the content marketing tips that can assist your business organization in positioning your brand as well as generate leads.
10 Latest Content Marketing Tips During COVID-19 Pandemic
1. Know Your Audience
You need to know your audience before you can build some kind of marketing plan (online or otherwise).
But unlike most conventional approaches, content marketing allows you to be more conscious of who your audience target is.
Content marketing includes that you write articles, blog posts, and graphics that will reach your audience.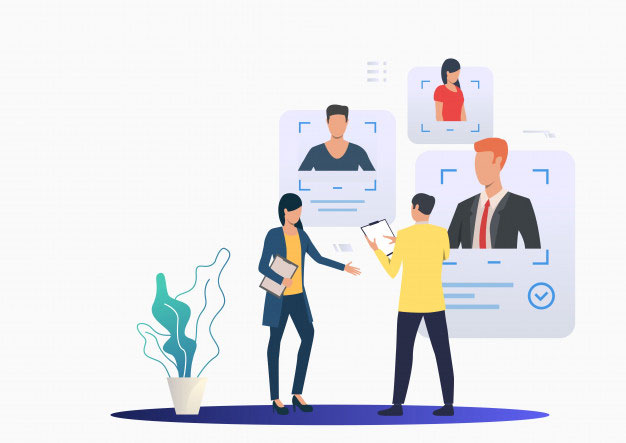 To do so, you need to consider what your potential clients want.
What are their interests?
Which help do they need?
And what words and phrases do they use online to find answers?
When you have a good understanding of your audience, your marketing efforts on content will be even more effective.
And if you've never done this sort of research, it can be a great way to start developing personas.
2. User-Based Writing and Search Engine Based Optimization
That may sound silly, but you need to write to them once you know who your audience is.
From research methodology to your final edits, your audience should play a major role in the way information is presented to them.
Search engines serve one function, which is to satisfy users by answering their questions or queries.
If you just care about what people want to read without taking into account what search engines will understand, you'll be delivering amazing content that no one reads at the end of the day.
On the other hand, you have a win-win scenario when you first think about your customers and the type of content they need and then customize it for search engines.
You must pick topics right from the start, about which potential customers would like to know.
It is a difficult method (and sometimes you're going to be wrong), but you can continue seeking ideas they're going to love.
3. Purposeful Content
Much of the material falls into one of two categories: enjoyable or beneficial.
When you come up with ideas on the subject, ask yourself if your idea will help a potential client solve a problem.
If not, ask yourself if it would be amusing or interesting to them.
We suggest building a dedicated landing page on your website to serve as a hub of information for anything related to coronavirus.
How much content you put out depends on your business nature, but the goal is to put it in one place and make it easy to find from your homepage.
It ensures that your clients will be able to get the details they need from you when they need it.
4. Subject Adequacy
Before you start publishing content on your website or blog, make sure it is relevant to your knowledge niche and region.
This might be clear to many, but some people always get it wrong.
For instance, if you run a tech blog, you shouldn't publish a culinary post just because you like it.
Neither one will blame you for doing so, but the chances of gaining traction from this article will get minimized.
The best approach is to publish similar material that aligns with your website's overall objectives.
For example, if you sell coffee makers online, then in addition to providing all the technical details about your products (specs, images, reviews, videos), you should also provide coffee-related articles (making, drinking, recipes, advice, etc.) to a blog.
Including the themes of the content in question to the way you interact with your audience, being significant provides an air of credibility but also making your messages or opinions more credible.
Content marketing enables businesses to publish their own positive ads through owned media outlets.
And if the materials you make are crucial, you will quickly become an esteemed authoritative figure with a reputation.
5. Experiment with New Methods
Just before the government outlawed public meetings, a number of companies had already planned to cancel their events.
Such activities have now, in many cases, switched to video streaming or webinars.
Webinars have a number of benefits from a content marketing perspective, such as the opportunity to run email drips to participants.
But think about how you can blend the style, as it will be a major challenge to distinguish the video or webinar content as more and more brands do.
For example, you can cut your footage using custom animations instead of simply talking over a video presentation.
And try the whiteboard style, which really stands out in social media feeds.
Businesses hold virtual happy hours for their employees; exercise and cooking lessons are available on the zoom and even virtual world tours.
The chance to digitally get together is a phenomenon worth pursuing.
This can exponentially increase brand affinity, and if done right, generate a lot of buzzes.
6. Podcasts
In recent years, the use of podcasts has boomed various industries.
In the last decade, the number of podcast listeners has tripled and this figure is expected to continue to increase as time goes on.
This might be the ideal time for your brand to launch a branded podcast.
During the times of pandemic, people love to hear positive stories and experiences.
Podcasts can provide just that.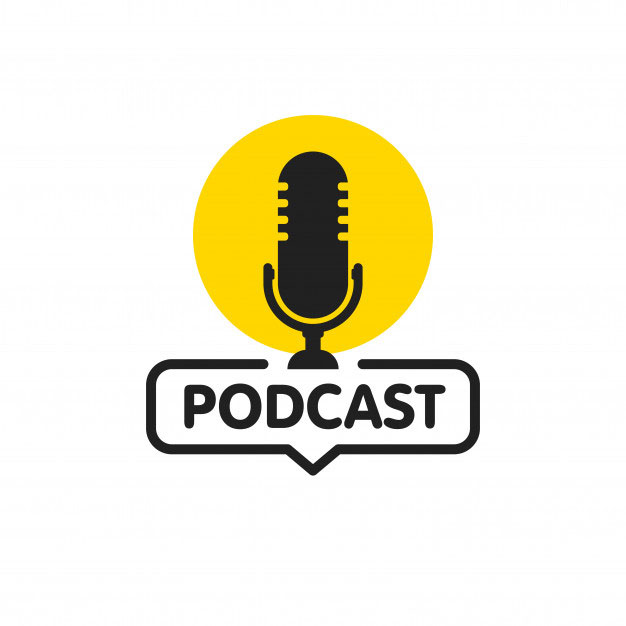 Using a podcast is one of the most helpful content marketing tips.
It won't be successful to create a podcast for the sake of doing so; neither should you whip up a segment if your team has any spare time, or whenever the mood hits.
Rather of sometimes haphazardly producing podcast content, treat your podcast campaigns as you do the rest of your marketing activities.
Podcast listeners are extremely likely to complete episodes of their favorite shows — and then have an improved chance of further engaging with the company in question.
7. Visual Content
Today's life has become a bit monotonous due to the effects of the Corona Virus.
To make it a little happening, try to use as many interesting visuals as possible.
Using visuals is one of the most eye-catching content marketing tips.
One of the most attractive aspects of digital media is the way the visual medium can be used.
People go all-in on the influence of immersive or interactive imagery, from entertainment to communication.
Digital social media reigns supreme in the next generation of soon-to-be adults.
The most popular sites where teens hang out are Facebook, YouTube, and Snapchat.
To use this marketing tip for content, create and share interesting graphics that will captivate your audience.
Your audience will be subjected to numerous social media posts updated, so make sure that your posts stand out from the crowd.
8. Content Re-Optimization
If you are concerned that the 24-hour coronavirus coverage will destroy your new content, spend some time and energy in enhancing the content that you already have.
Content Re-optimization is one of the most helpful content marketing tips.
One of the best ways to display content marketing ROI is to re-optimize blogs and landing pages which rank in search but not in positions that drive traffic to your site.
The quarantine of coronavirus is the perfect time to inspect the content and get started on a big re-optimization project.
It will determine that when the demand for your goods and services bounces back, your content ranks for keywords that matter.
9. Invest in Different Content Platforms
Some of the advantages of operating remotely are fewer interruptions (or at least fewer work-related interruptions) and the space in the brain to think longer.
Right now working on creating large, in-depth eBooks and other high-value content assets with a number of clients in the B2B market will be crucial in the future.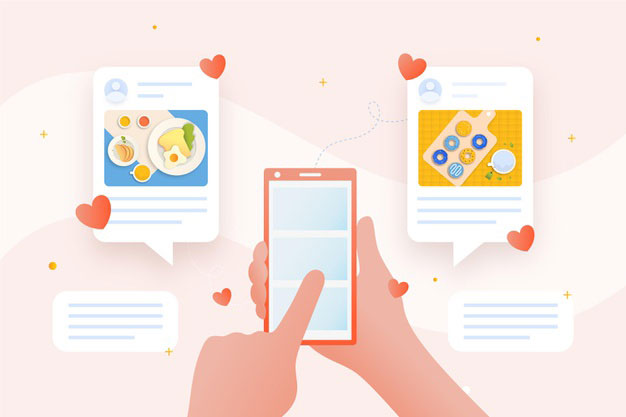 This content is what you are creating a whole campaign around.
And you can re-use it for different channels, recycle it and repack it.
As well as the time to work collaboratively on the fruitful standard, 10x content, remote work is likely to mean your audience will have the time and motivation to consume it.
Yet it also has a long shelf-life, and you don't have to think about dating if you want to wait on this material for a while before you post it.
10. Personal Content
In particular, during these tough times, the modern customer is searching for more than your typical content marketing experience.
The use of brand inclusive content is one of the most interesting and effective content marketing tips.
Your consumer doesn't want to get the very same content set that all of the other consumers have.
Alternatively, individual customers tend to obtain content directly tailored to their brand preferences and needs.
The aim of creating unique, custom content is to deliver precisely what a customer is looking for; this allows them to take more steps to further engage with your brand.
Personalized advertising isn't as difficult to produce as it used to be thanks to marketing automation.
Conclusion
The Corona Virus presents problems for companies around the globe. But note that this is a temporary phase.
Now the important thing is to stay united to make sure that the audience is provided with valuable information.
Use the above-given content marketing tips to help your audience and create your brand image and stay healthy and positive in these times.